Dear Friends, Bible teaches us that a woman's beauty is multifaceted. The Bible speaks of the beauty of women in various ways, both spiritually and practically. It offers divine insights and practical guidance to appreciate and understand the beauty that women possess.
From a spiritual perspective, the Bible teaches us that a woman's true beauty comes from within. It emphasizes the importance of having a gentle and quiet spirit, which is of great worth in God's sight. This inner beauty is characterized by qualities such as kindness, love, compassion, and humility. It is not merely about outward appearance but about the heart and character.
Practically, the Bible encourages women to take care of their physical appearance. It teaches that our bodies are temples of the Holy Spirit and should be treated with respect. Women are encouraged to equip themselves with honest deeds rather than relying solely on external adornment.
The Bible also uses various illustrations to depict the beauty of women. It describes a woman's hair as her crowning glory and encourages her to take pride in her natural beauty. It compares the beauty of a woman's eyes to doves and her lips to a scarlet thread. These descriptions highlight the uniqueness and charm women possess.
Dear friends now let's see the Bible scriptures below that talk about the Beauty Of Woman.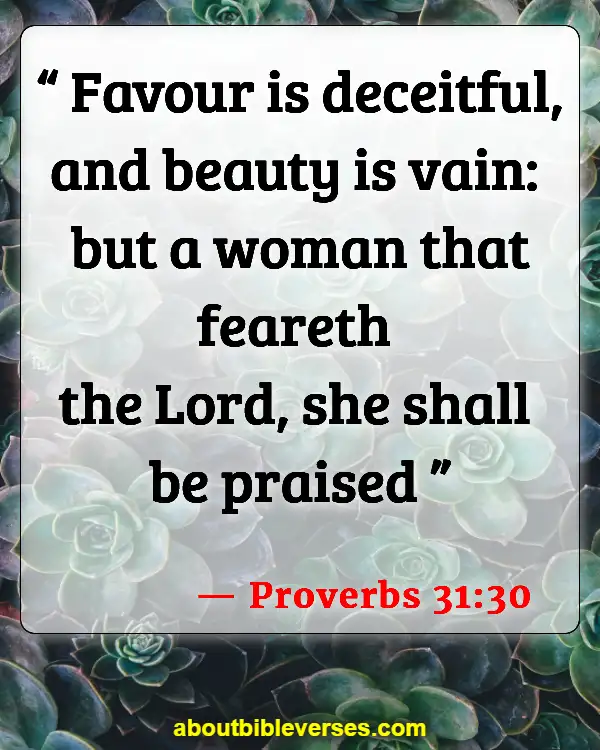 Proverbs 31:30
"Favour is deceitful, and beauty is vain: but a woman that feareth the Lord , she shall be praised"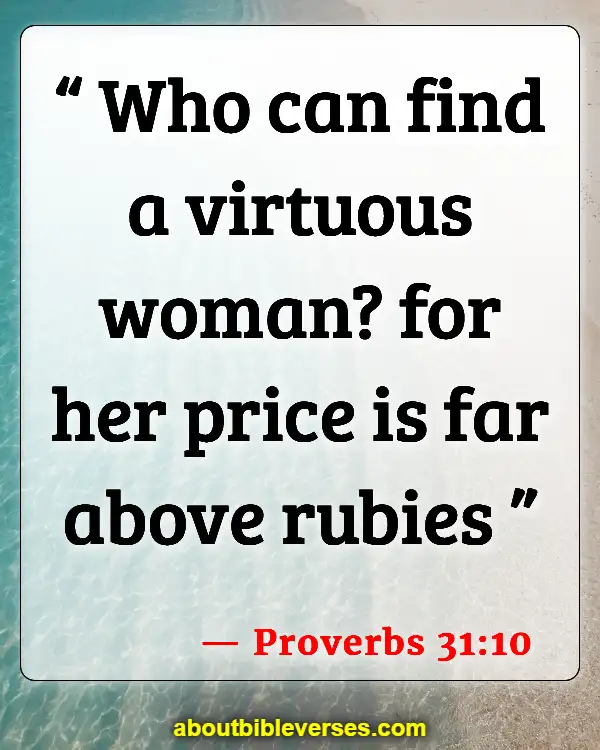 Proverbs 31:10
"Who can find a virtuous woman? for her price is far above rubies"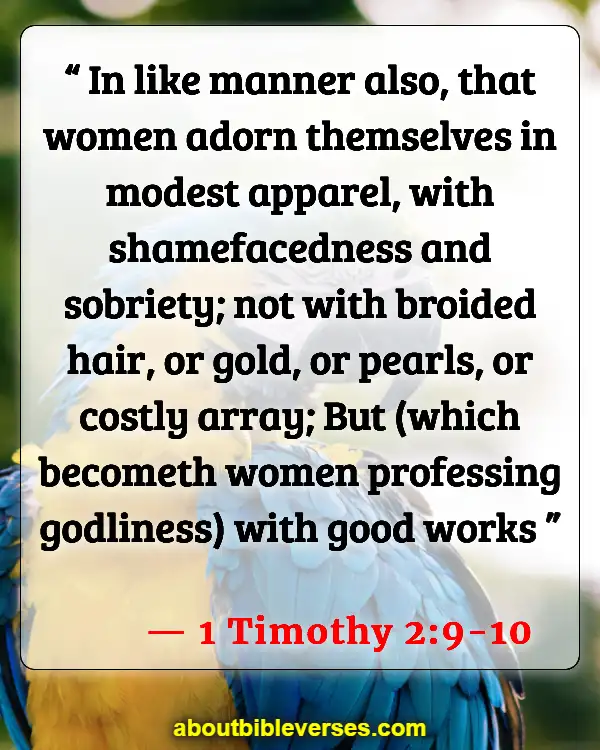 1 Timothy 2:9-10
"In like manner also, that women adorn themselves in modest apparel, with shamefacedness and sobriety; not with broided hair, or gold, or pearls, or costly array; But (which becometh women professing godliness) with good works"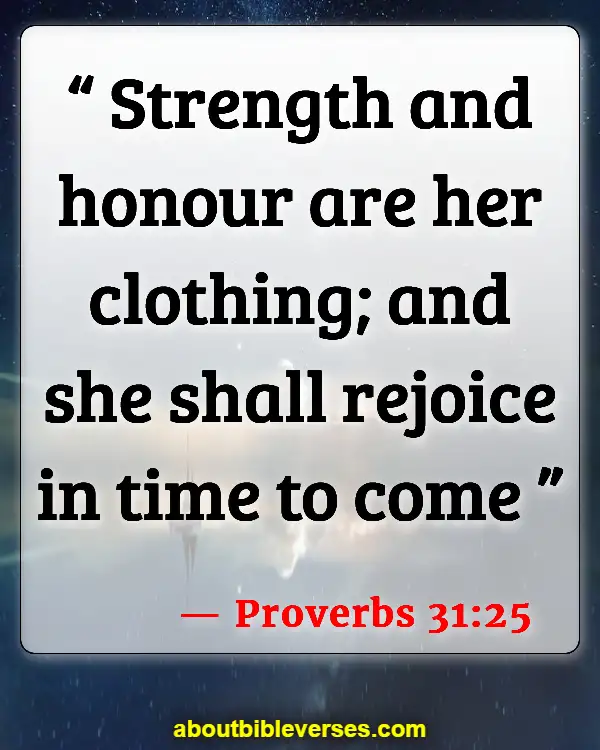 Proverbs 31:25
"Strength and honour are her clothing; and she shall rejoice in time to come"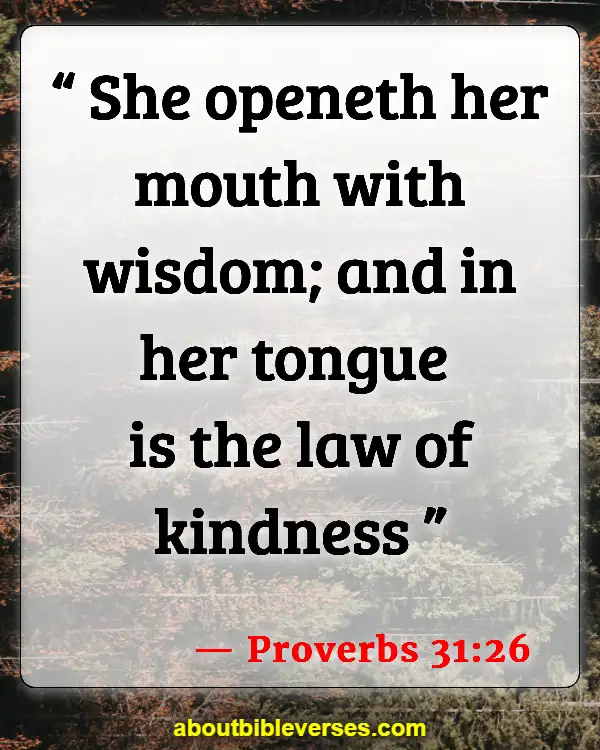 Proverbs 31:26
"She openeth her mouth with wisdom; and in her tongue is the law of kindness"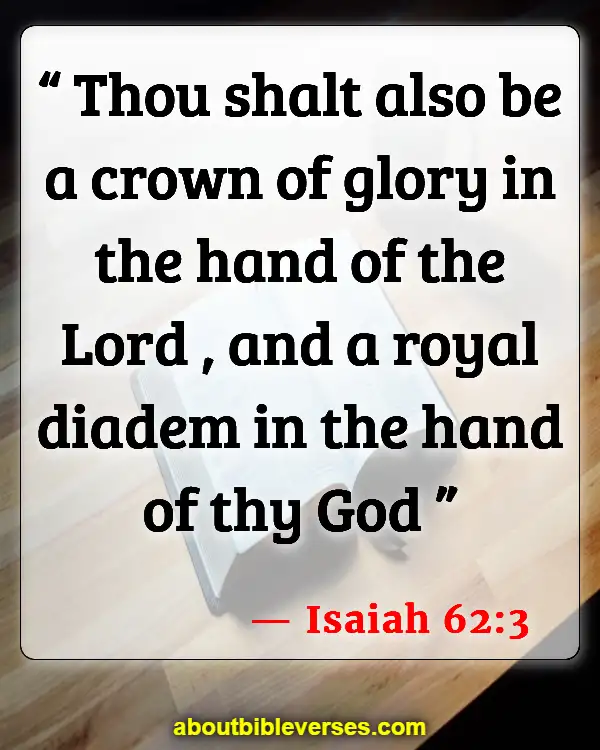 Isaiah 62:3
"Thou shalt also be a crown of glory in the hand of the Lord , and a royal diadem in the hand of thy God"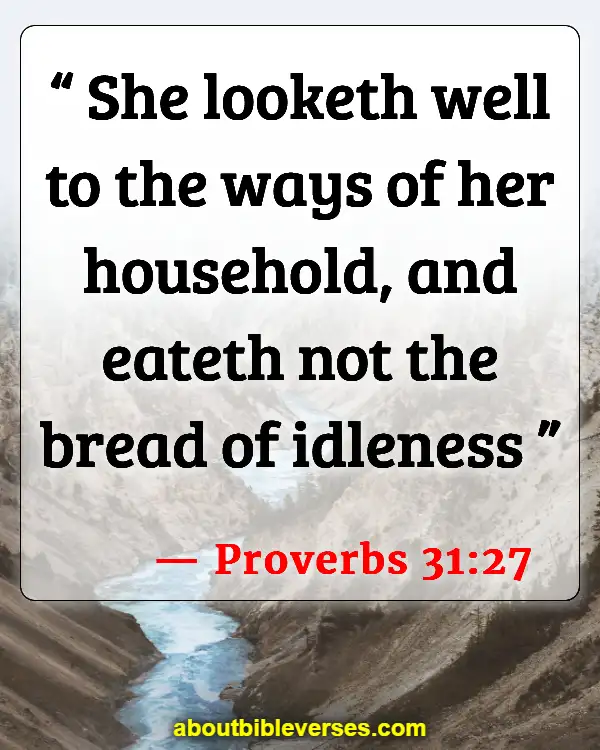 Proverbs 31:27
"She looketh well to the ways of her household, and eateth not the bread of idleness"
Colossians 3:12
"Put on therefore, as the elect of God, holy and beloved, bowels of mercies, kindness, humbleness of mind, meekness, longsuffering"
1 Timothy 4:12
"Let no man despise thy youth; but be thou an example of the believers, in word, in conversation, in charity, in spirit, in faith, in purity"
1 Peter 3:3-4
"Whose adorning let it not be that outward adorning of plaiting the hair, and of wearing of gold, or of putting on of apparel; But let it be the hidden man of the heart, in that which is not corruptible, even the ornament of a meek and quiet spirit, which is in the sight of God of great price"
1 Corinthians 6:19-20
"What? know ye not that your body is the temple of the Holy Ghost which is in you, which ye have of God, and ye are not your own? For ye are bought with a price: therefore glorify God in your body, and in your spirit, which are God's"
Romans 12:1-2
"I beseech you therefore, brethren, by the mercies of God, that ye present your bodies a living sacrifice, holy, acceptable unto God, which is your reasonable service. And be not conformed to this world: but be ye transformed by the renewing of your mind, that ye may prove what is that good, and acceptable, and perfect, will of God"
2 Corinthians 4:16
"For which cause we faint not; but though our outward man perish, yet the inward man is renewed day by day"
Proverbs 3:15-18
"She is more precious than rubies: and all the things thou canst desire are not to be compared unto her. Length of days is in her right hand; and in her left hand riches and honour. Her ways are ways of pleasantness, and all her paths are peace. She is a tree of life to them that lay hold upon her: and happy is every one that retaineth her"