Hello dear friends, welcome to our site in the name of Jesus Christ. Today we will look at the Bible Scriptures About Bearing Fruit In KJV. If you like today's post then definitely comment and share.
Friends, the concept of "bearing fruit" in the Bible serves as a metaphor for the manifestation of spiritual growth and good works in a person's life. By remaining connected to Jesus, living a life led by the Holy Spirit, and exhibiting the "fruits of the Spirit," believers can demonstrate their faithfulness and commitment to the teachings of Christianity. This metaphor serves as a reminder for Christians to live out their faith and continue to grow spiritually.
One of the most well-known passages on bearing fruit is found in the Gospel of John (John 15:1-8). Here, Jesus uses the metaphor of a vine and its branches to convey the importance of being connected to Him. He said, "I am the vine; you are the branches. If you abide in me and I in you, you will bear much fruit; apart from me you can do nothing." This passage says that it is through a close relationship with Jesus that a person can achieve good works and spiritual growth that brings abundant blessings in life.
Another important passage on bearing fruit is in the Gospel of Matthew (Matthew 7:15-20), Jesus uses the analogy of a tree and its fruit to recognize discernment and true believers. He said, "By their fruit ye shall know them. Do men gather grapes from thornbushes, or figs from thornbushes? Likewise every good tree bears good fruit, but a bad tree bears bad fruit." This passage highlights the importance of evaluating a person's actions and character in order to understand his true spiritual condition.
Dear friends now let's see the Bible scriptures below that talk about Bearing Fruit.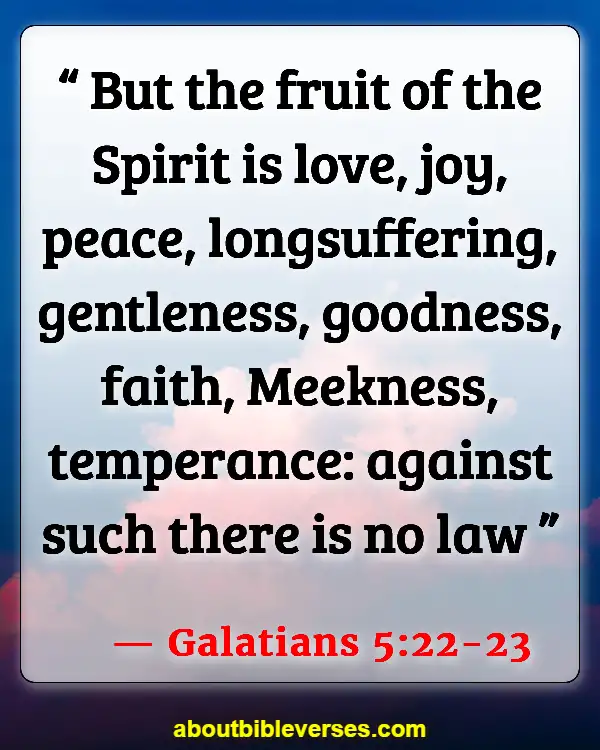 Galatians 5:22-23
"But the fruit of the Spirit is love, joy, peace, longsuffering, gentleness, goodness, faith, Meekness, temperance: against such there is no law"
John 15:5
"I am the vine, ye are the branches: He that abideth in me, and I in him, the same bringeth forth much fruit: for without me ye can do nothing"
John 15:16
"Ye have not chosen me, but I have chosen you, and ordained you, that ye should go and bring forth fruit, and that your fruit should remain: that whatsoever ye shall ask of the Father in my name, he may give it you"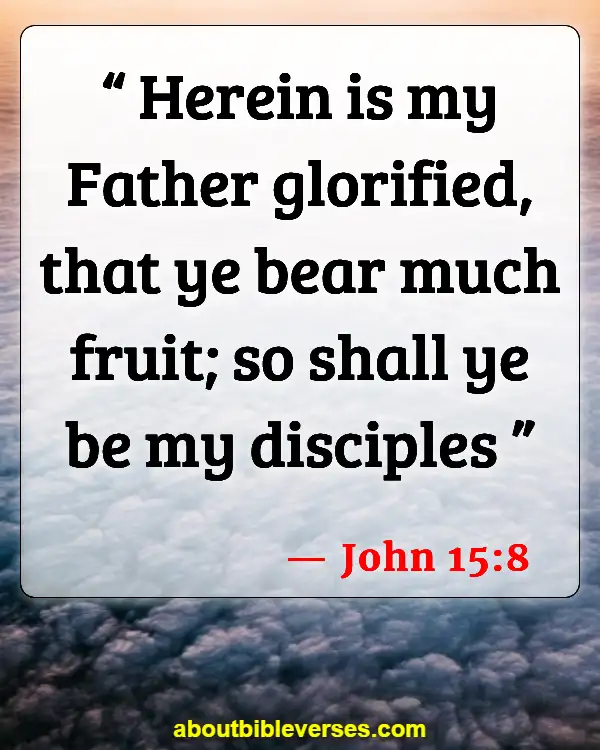 John 15:8
"Herein is my Father glorified, that ye bear much fruit; so shall ye be my disciples"
John 15:2
"Every branch in me that beareth not fruit he taketh away: and every branch that beareth fruit, he purgeth it, that it may bring forth more fruit"
Luke 6:43
"For a good tree bringeth not forth corrupt fruit; neither doth a corrupt tree bring forth good fruit"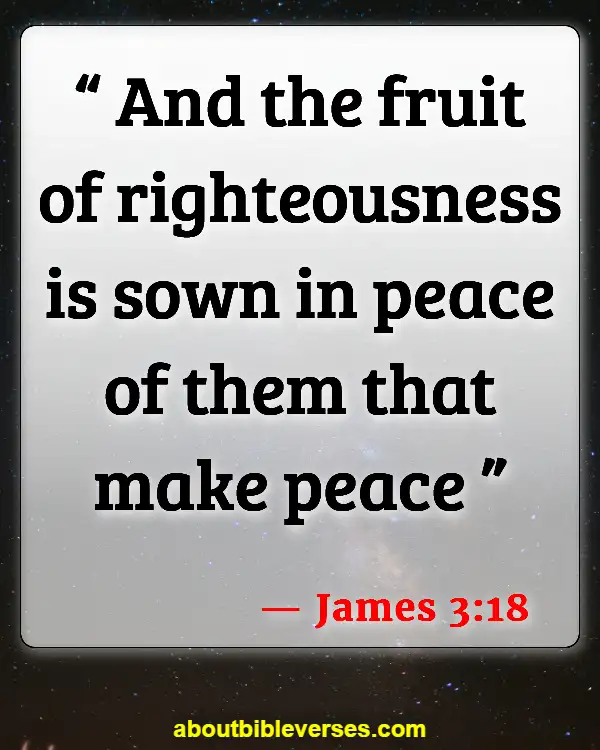 James 3:18
"And the fruit of righteousness is sown in peace of them that make peace"
James 3:17
"But the wisdom that is from above is first pure, then peaceable, gentle, and easy to be intreated, full of mercy and good fruits, without partiality, and without hypocrisy"
Galatians 5:22
"But the fruit of the Spirit is love, joy, peace, longsuffering, gentleness, goodness, faith"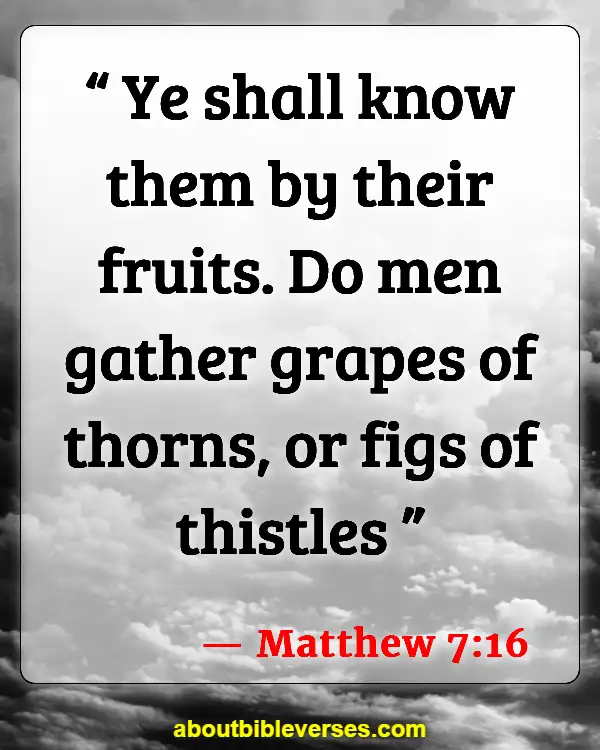 Matthew 7:16
"Ye shall know them by their fruits. Do men gather grapes of thorns, or figs of thistles?"
Matthew 3:10
"And now also the axe is laid unto the root of the trees: therefore every tree which bringeth not forth good fruit is hewn down, and cast into the fire"
Jeremiah 17:7-8
"Blessed is the man that trusteth in the Lord , and whose hope the Lord is. For he shall be as a tree planted by the waters, and that spreadeth out her roots by the river, and shall not see when heat cometh, but her leaf shall be green; and shall not be careful in the year of drought, neither shall cease from yielding fruit"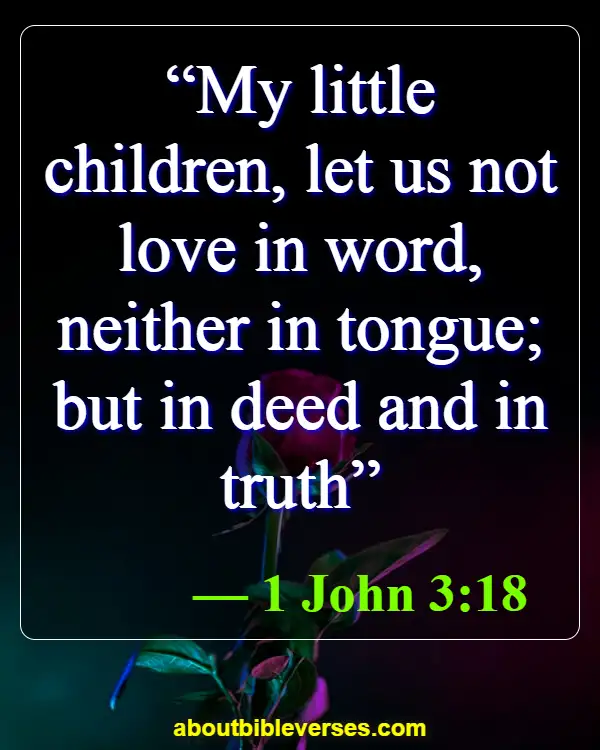 1 John 3:18
"My little children, let us not love in word, neither in tongue; but in deed and in truth"
James 3:17-18
"But the wisdom that is from above is first pure, then peaceable, gentle, and easy to be intreated, full of mercy and good fruits, without partiality, and without hypocrisy. And the fruit of righteousness is sown in peace of them that make peace"
Colossians 1:10
"That ye might walk worthy of the Lord unto all pleasing, being fruitful in every good work, and increasing in the knowledge of God"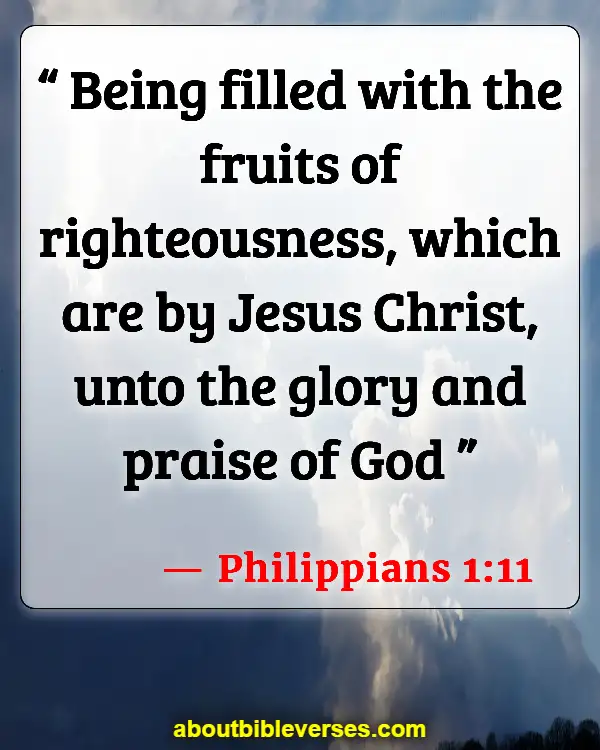 Philippians 1:11
"Being filled with the fruits of righteousness, which are by Jesus Christ, unto the glory and praise of God"
Ephesians 2:10
"For we are his workmanship, created in Christ Jesus unto good works, which God hath before ordained that we should walk in them"
Romans 7:4
"Wherefore, my brethren, ye also are become dead to the law by the body of Christ; that ye should be married to another, even to him who is raised from the dead, that we should bring forth fruit unto God"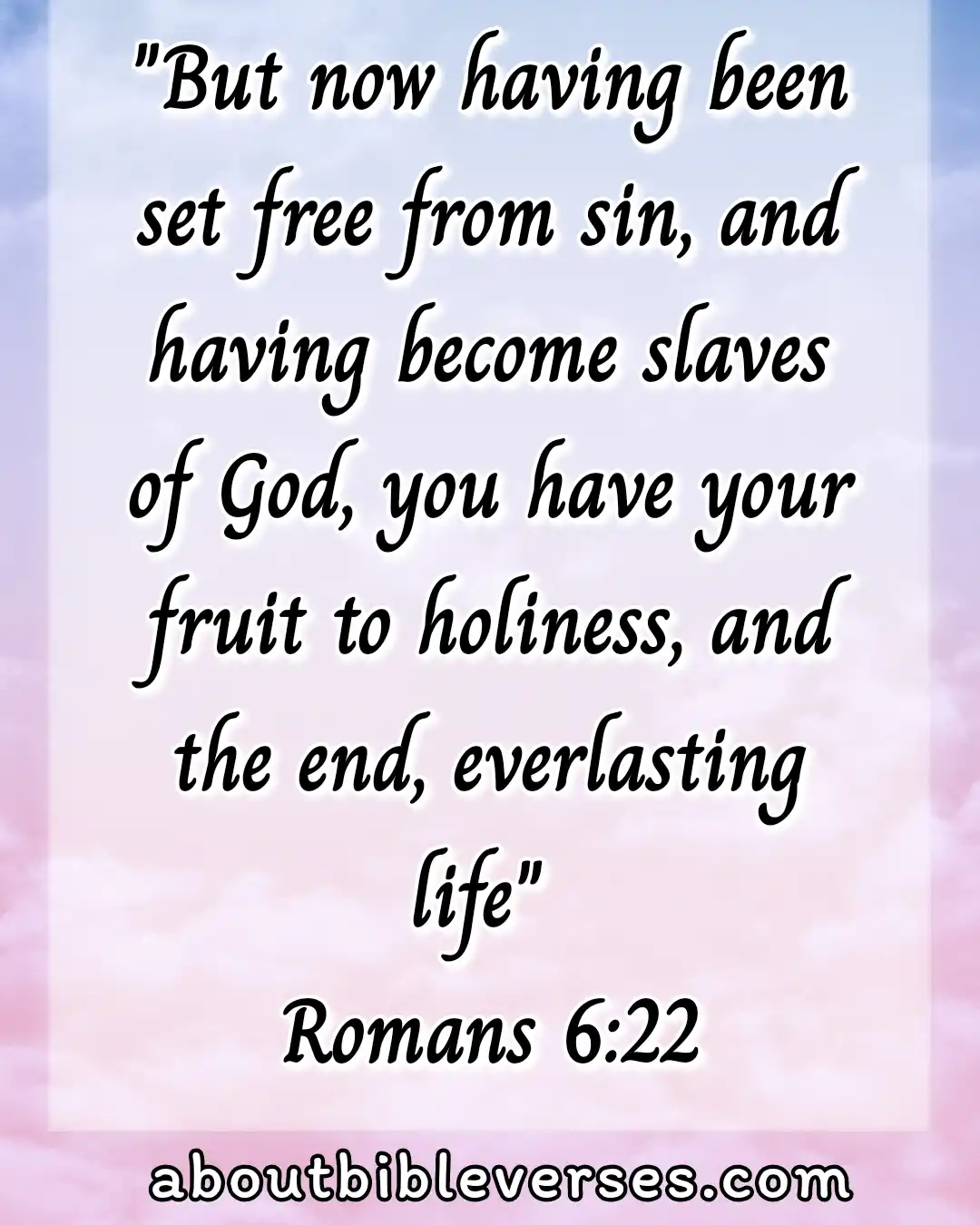 Romans 6:22
"But now being made free from sin, and become servants to God, ye have your fruit unto holiness, and the end everlasting life"
Romans 1:13
"Now I would not have you ignorant, brethren, that oftentimes I purposed to come unto you, (but was let hitherto,) that I might have some fruit among you also, even as among other Gentiles"
John 15:13
"Greater love hath no man than this, that a man lay down his life for his friends"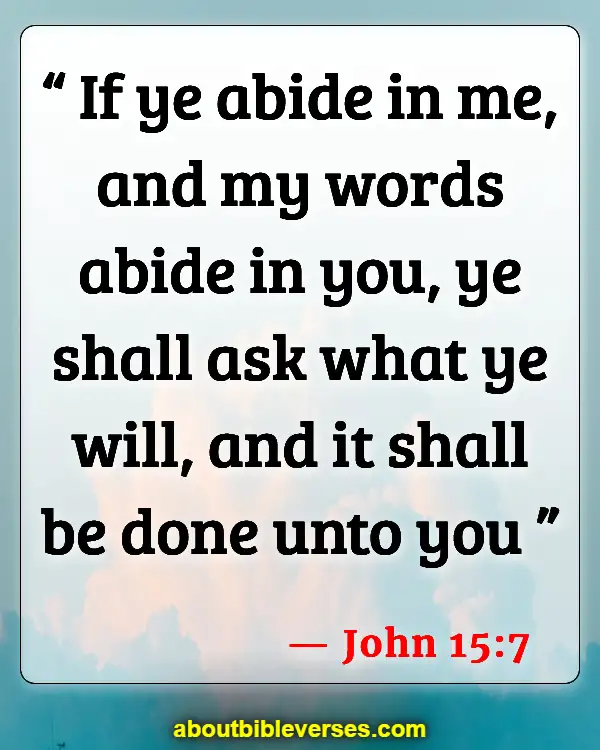 John 15:7
"If ye abide in me, and my words abide in you, ye shall ask what ye will, and it shall be done unto you"
John 15:6
"If a man abide not in me, he is cast forth as a branch, and is withered; and men gather them, and cast them into the fire, and they are burned"
John 15:4
"Abide in me, and I in you. As the branch cannot bear fruit of itself, except it abide in the vine; no more can ye, except ye abide in me"
John 15:1
"I am the true vine, and my Father is the husbandman"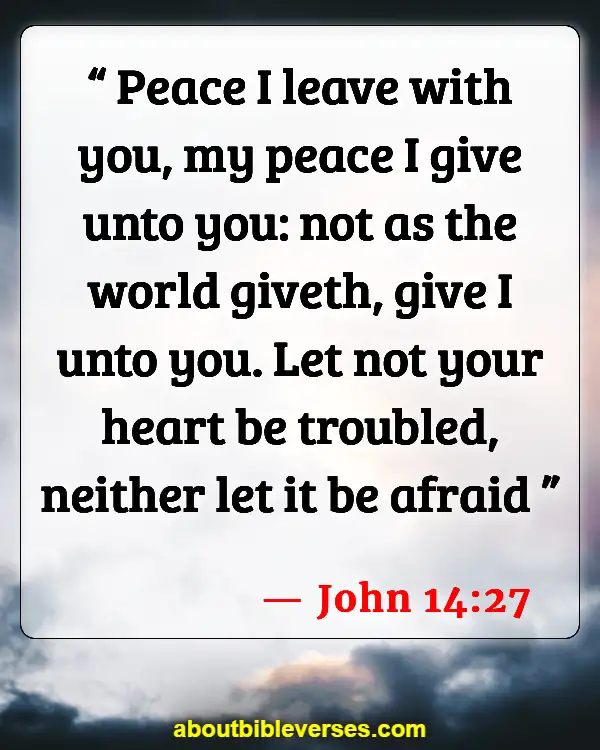 John 14:27
"Peace I leave with you, my peace I give unto you: not as the world giveth, give I unto you. Let not your heart be troubled, neither let it be afraid"
Luke 3:9
"And now also the axe is laid unto the root of the trees: every tree therefore which bringeth not forth good fruit is hewn down, and cast into the fire"
Proverbs 20:3
"It is an honour for a man to cease from strife: but every fool will be meddling"
Proverbs 18:21
"Death and life are in the power of the tongue: and they that love it shall eat the fruit thereof"
Proverbs 11:30
"The fruit of the righteous is a tree of life; and he that winneth souls is wise"