Hello, dear friends, welcome to our site in the name of Jesus Christ. Today we will look at what the Bible says about Atheism. If you like today's post then definitely comment and share.
We have many atheists in this world who still do not believe in God, they think there is no God. So they live their lives according to their own pleasure and commit many sins. Just as people used to do in Noah's time, but as we see in the Bible, God destroyed all those people.
The Bible says that the wrath of God comes down from heaven against these unbelieving people because they suppress the truth through wickedness. God has proven His existence through the creation of this world and the Bible says that He has made clear what is known about God (Romans 1:18-19).
Friends, there are many people around us who do not believe that God exists and they will try to destroy our faith through various philosophies, but the Bible says, beware that no one deceives you through deceptive philosophies (Colossians 2:8). Jesus also told us, I am coming quickly. Hold fast your faith, so that no one takes the crown of your life (Revelation 3:11).
Let's see below some more Bible verses about these atheist people.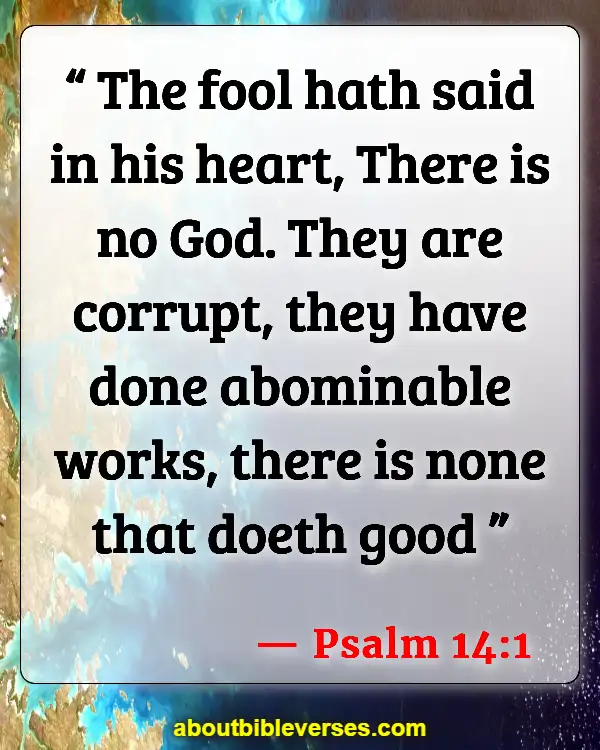 Psalm 14:1
"The fool hath said in his heart, There is no God. They are corrupt, they have done abominable works, there is none that doeth good"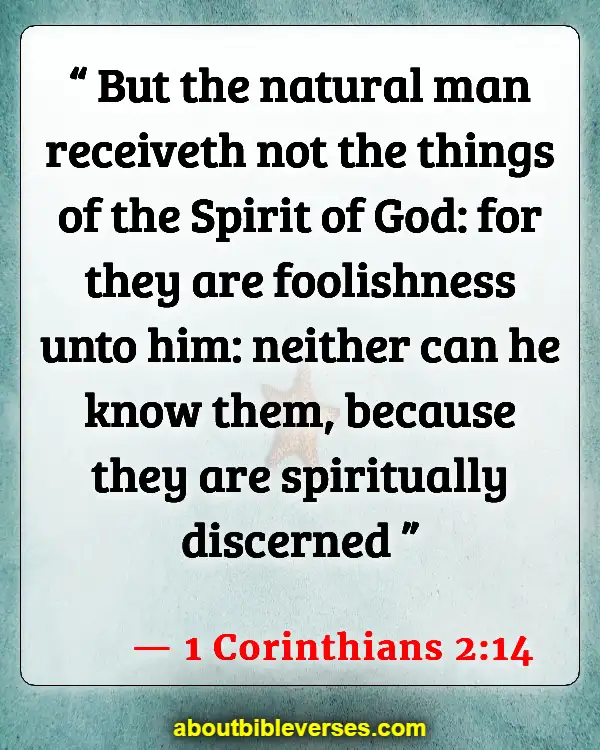 1 Corinthians 2:14
"But the natural man receiveth not the things of the Spirit of God: for they are foolishness unto him: neither can he know them, because they are spiritually discerned"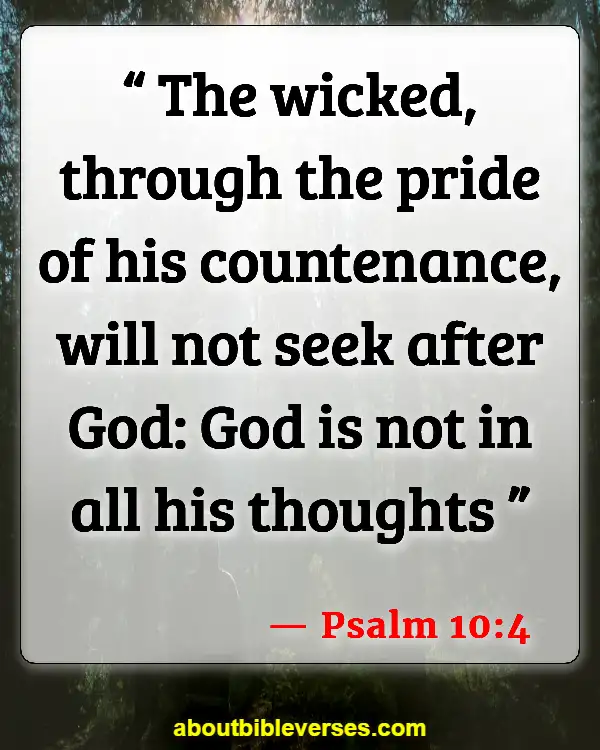 Psalm 10:4
"The wicked, through the pride of his countenance, will not seek after God: God is not in all his thoughts"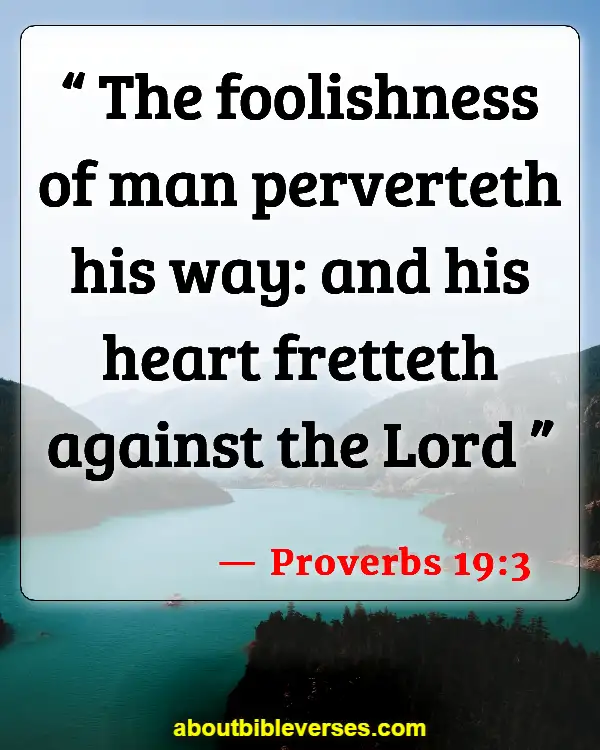 Proverbs 19:3
"The foolishness of man perverteth his way: and his heart fretteth against the Lord"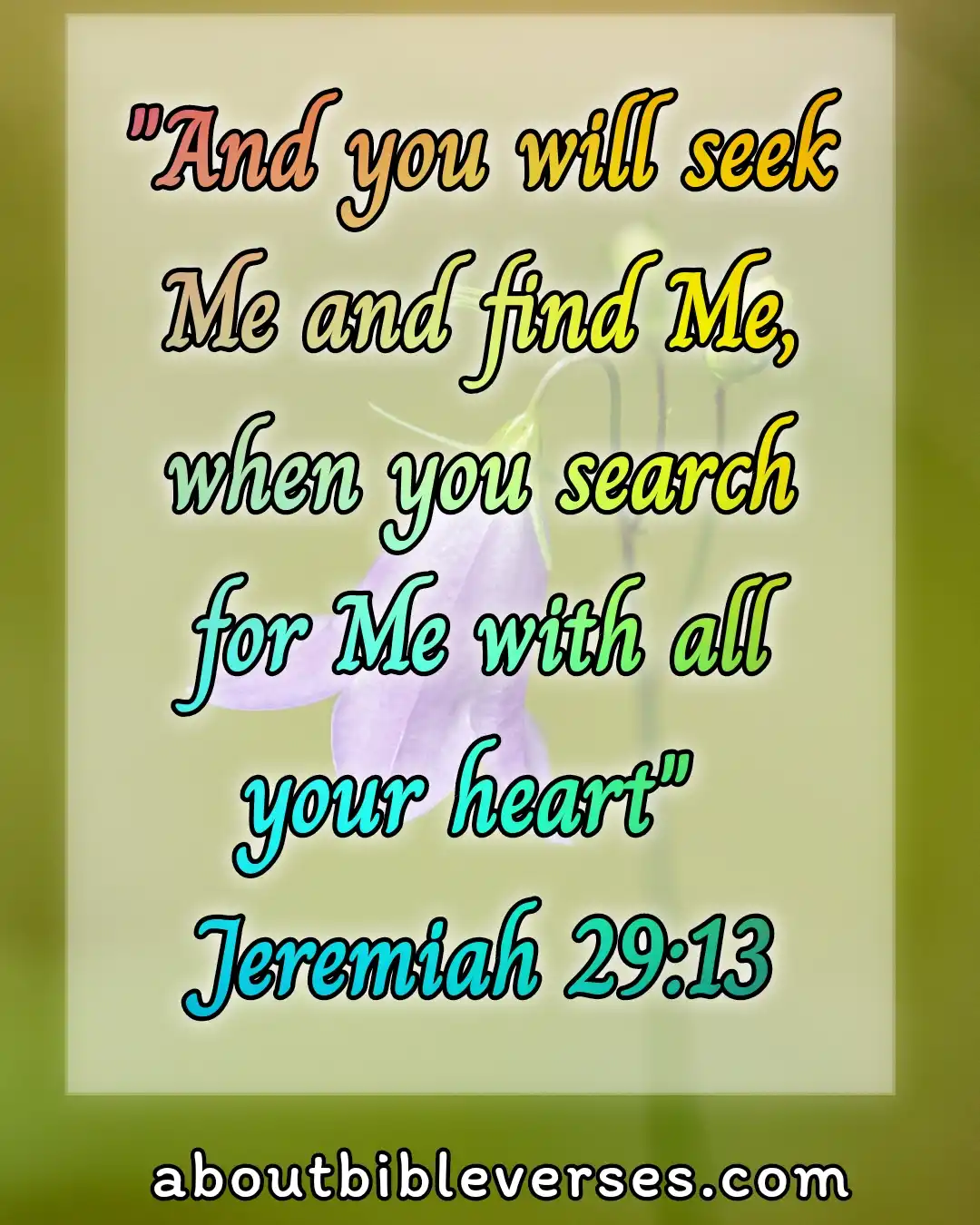 Jeremiah 29:13
"And ye shall seek me, and find me, when ye shall search for me with all your heart"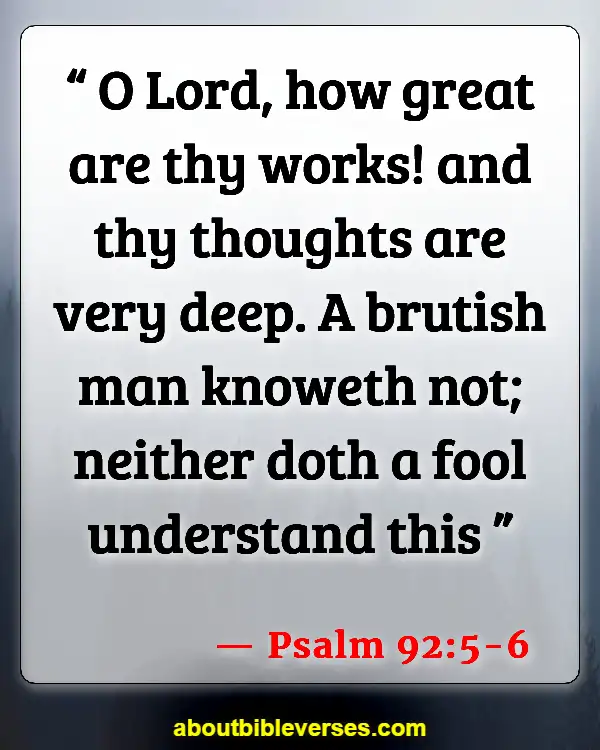 Psalm 92:5-6
"O Lord, how great are thy works! and thy thoughts are very deep. A brutish man knoweth not; neither doth a fool understand this"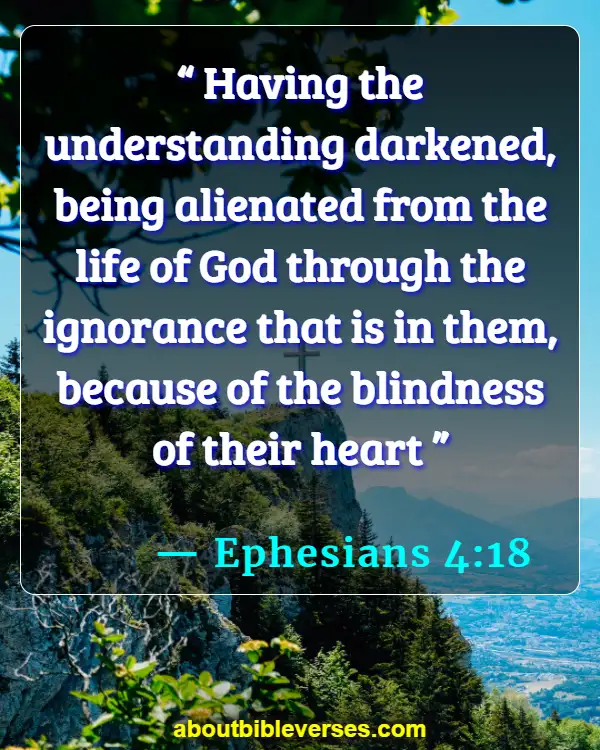 Ephesians 4:18
"Having the understanding darkened, being alienated from the life of God through the ignorance that is in them, because of the blindness of their heart"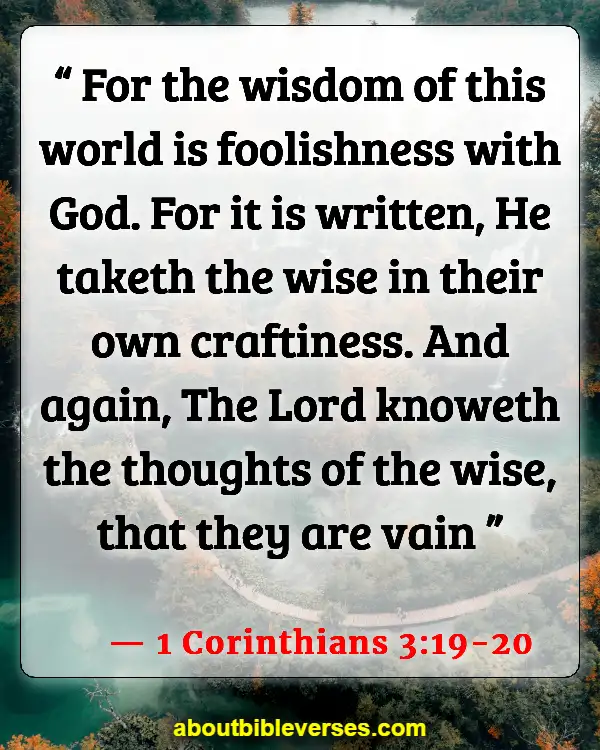 1 Corinthians 3:19-20
"For the wisdom of this world is foolishness with God. For it is written, He taketh the wise in their own craftiness. And again, The Lord knoweth the thoughts of the wise, that they are vain"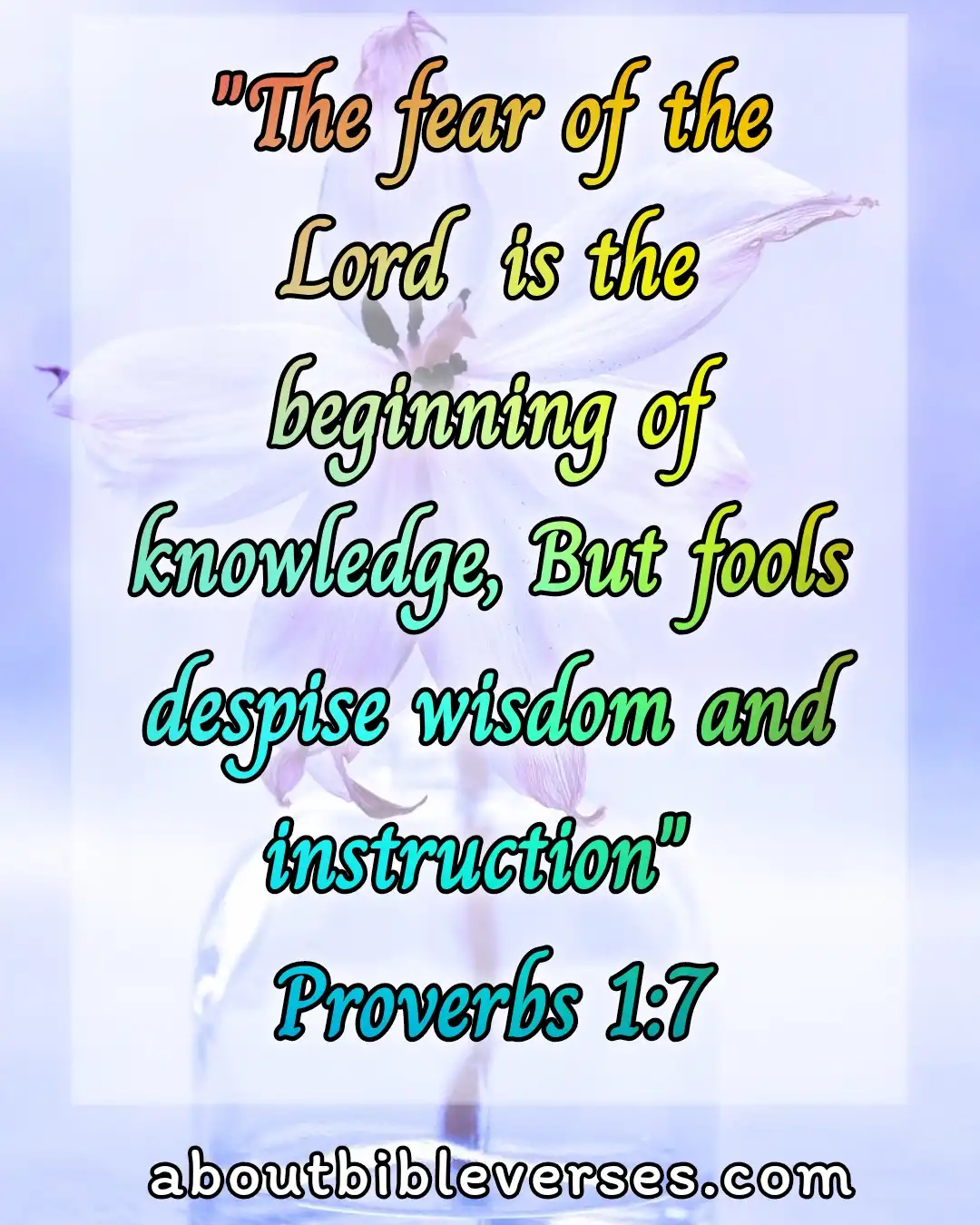 Proverbs 1:7
"The fear of the Lord is the beginning of knowledge: but fools despise wisdom and instruction"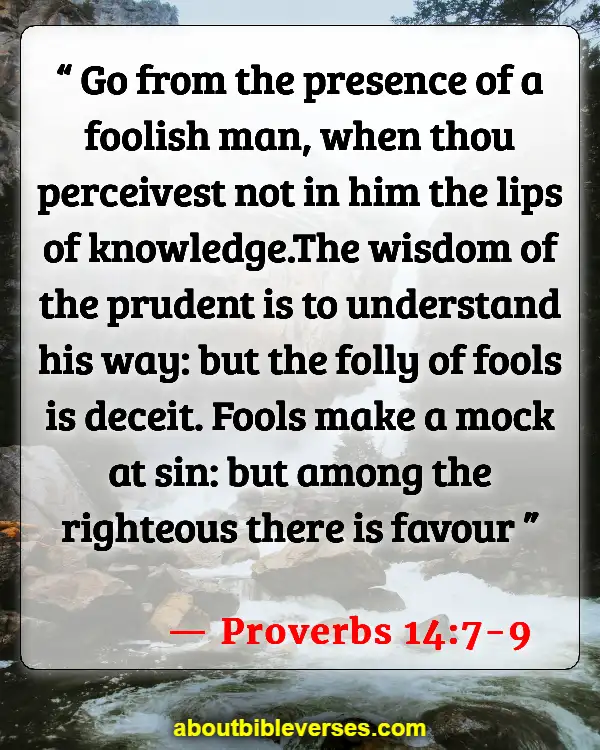 Proverbs 14:7-9
"Go from the presence of a foolish man, when thou perceivest not in him the lips of knowledge.The wisdom of the prudent is to understand his way: but the folly of fools is deceit. Fools make a mock at sin: but among the righteous there is favour"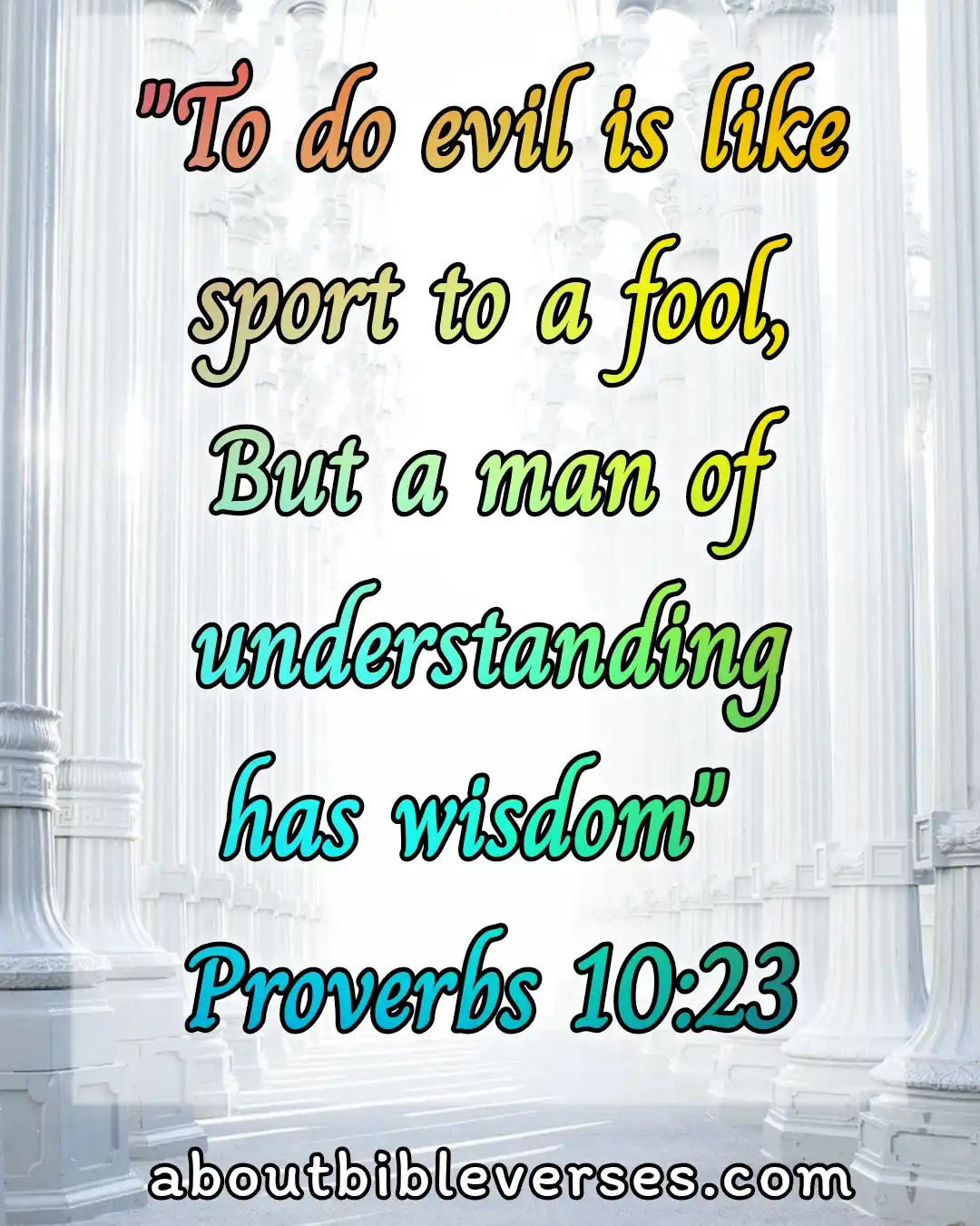 Proverbs 10:23
"It is as sport to a fool to do mischief: but a man of understanding hath wisdom"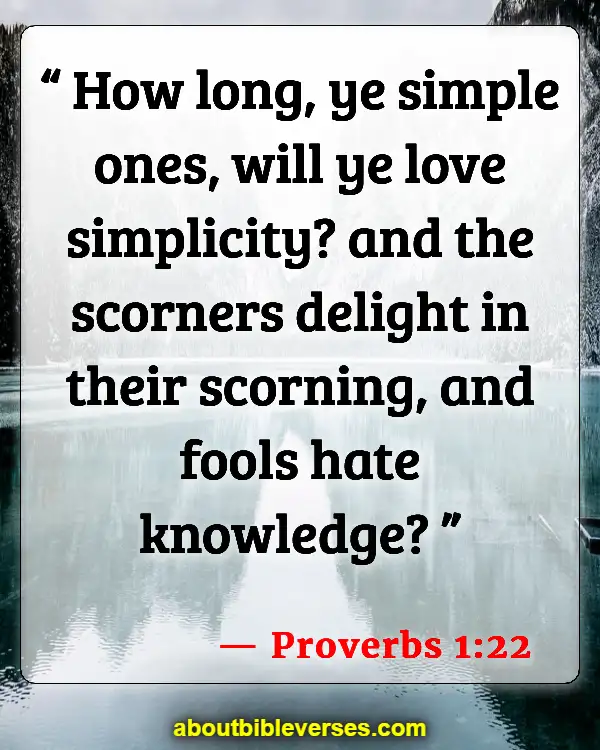 Proverbs 1:22
"How long, ye simple ones, will ye love simplicity? and the scorners delight in their scorning, and fools hate knowledge?"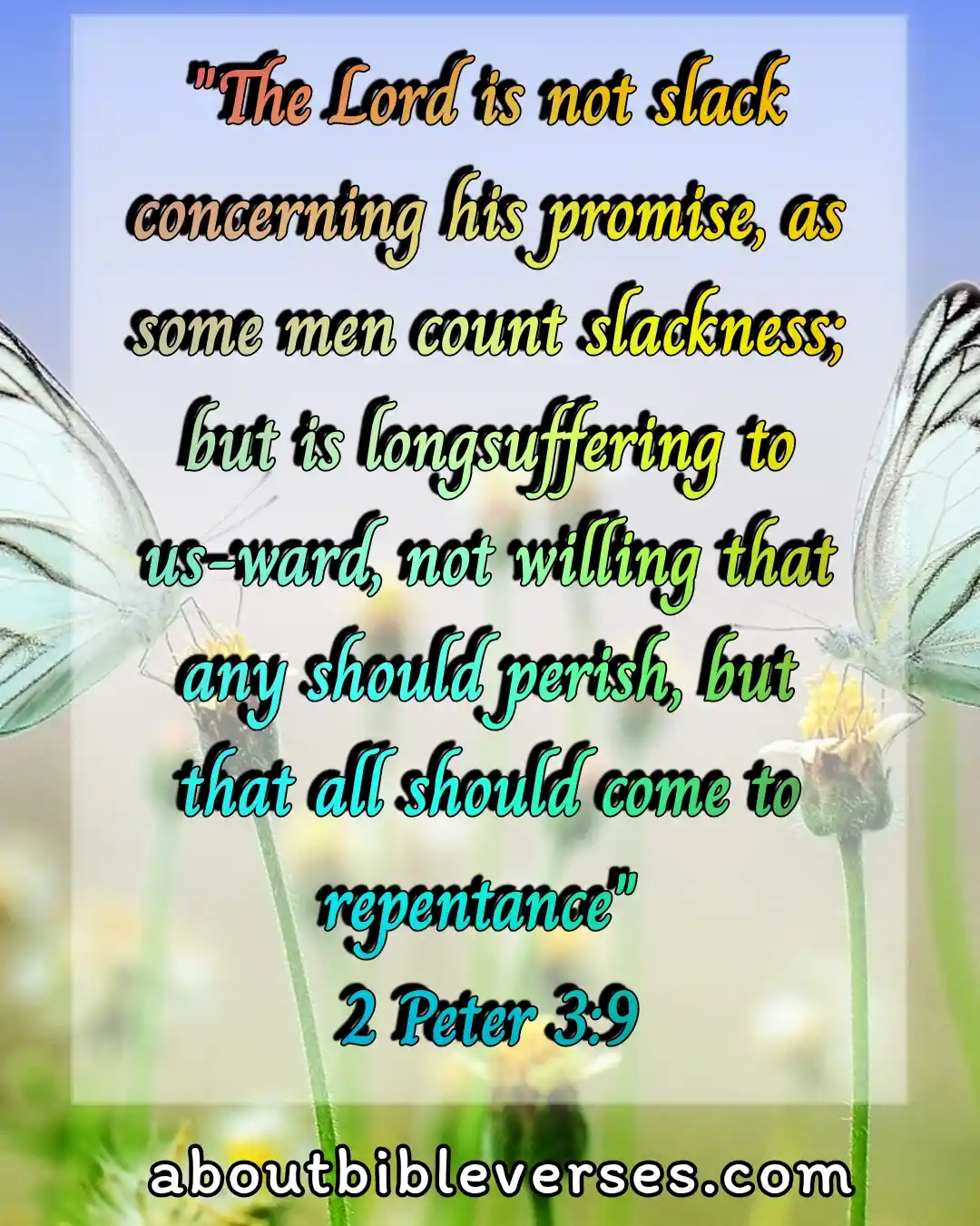 2 Peter 3:9
"The Lord is not slack concerning his promise, as some men count slackness; but is longsuffering to us-ward, not willing that any should perish, but that all should come to repentance"