Hello dear friends, welcome to our site in the name of Jesus Christ. Today we will look at the Bible Scriptures About Appreciating Your Husband In KJV. If you like today's post then definitely comment and share.
Just as every husband has his own responsibilities to his wife, so a wife has responsibilities to her husband. A truly good wife is always obedient to her husband, not only that but the Bible says that the wife's head is her husband and his real ornament. Therefore every wife should be grateful to her husband and not against him but for him.
Dear friends now let's see the Bible scriptures below that talk about the importance of sharing Appreciating Your Husband.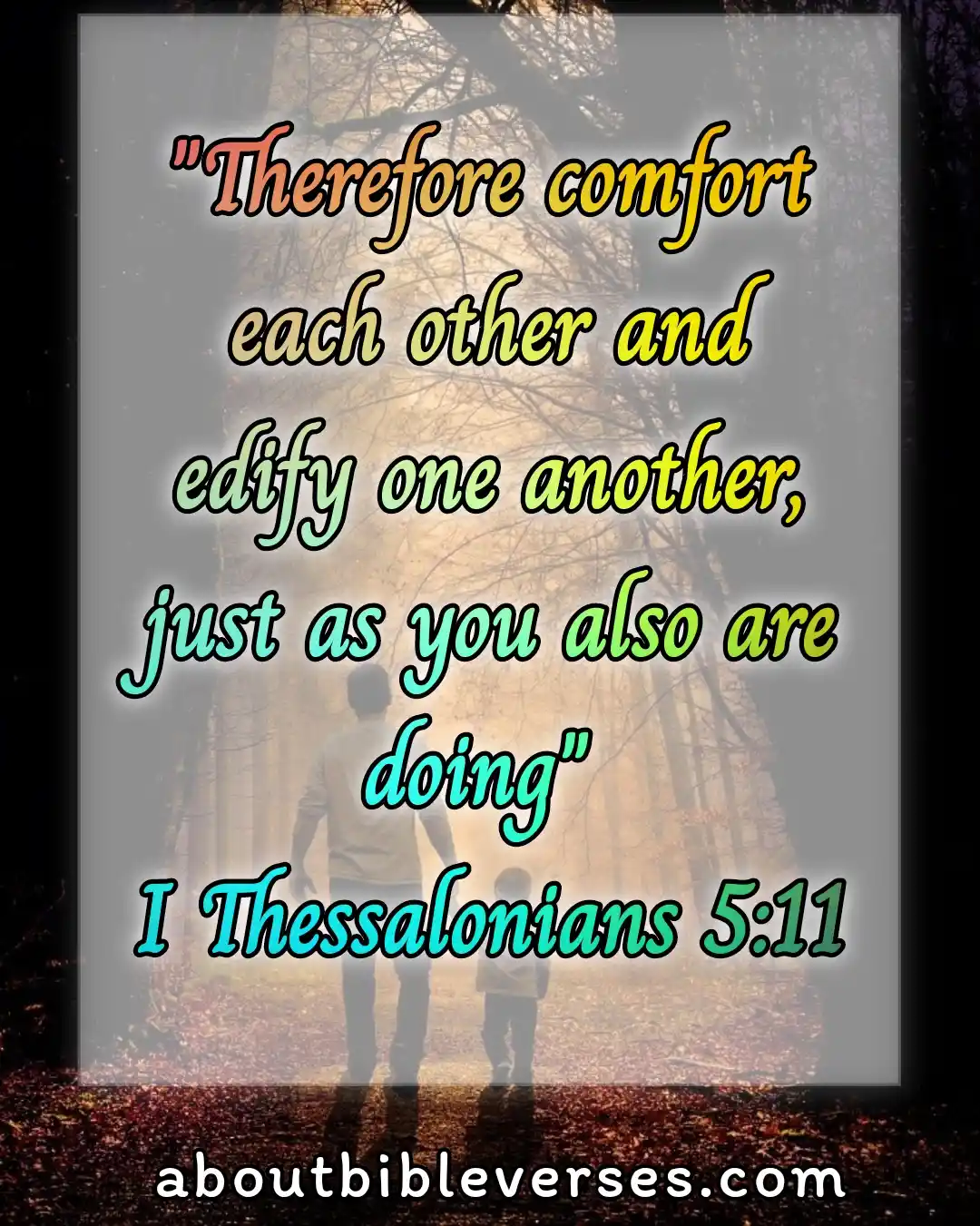 1 Thessalonians 5:11
"Wherefore comfort yourselves together, and edify one another, even as also ye do"
Ephesians 5:21
"Submitting yourselves one to another in the fear of God"
Micah 6:8
"He hath shewed thee, O man, what is good; and what doth the Lord require of thee, but to do justly, and to love mercy, and to walk humbly with thy God?"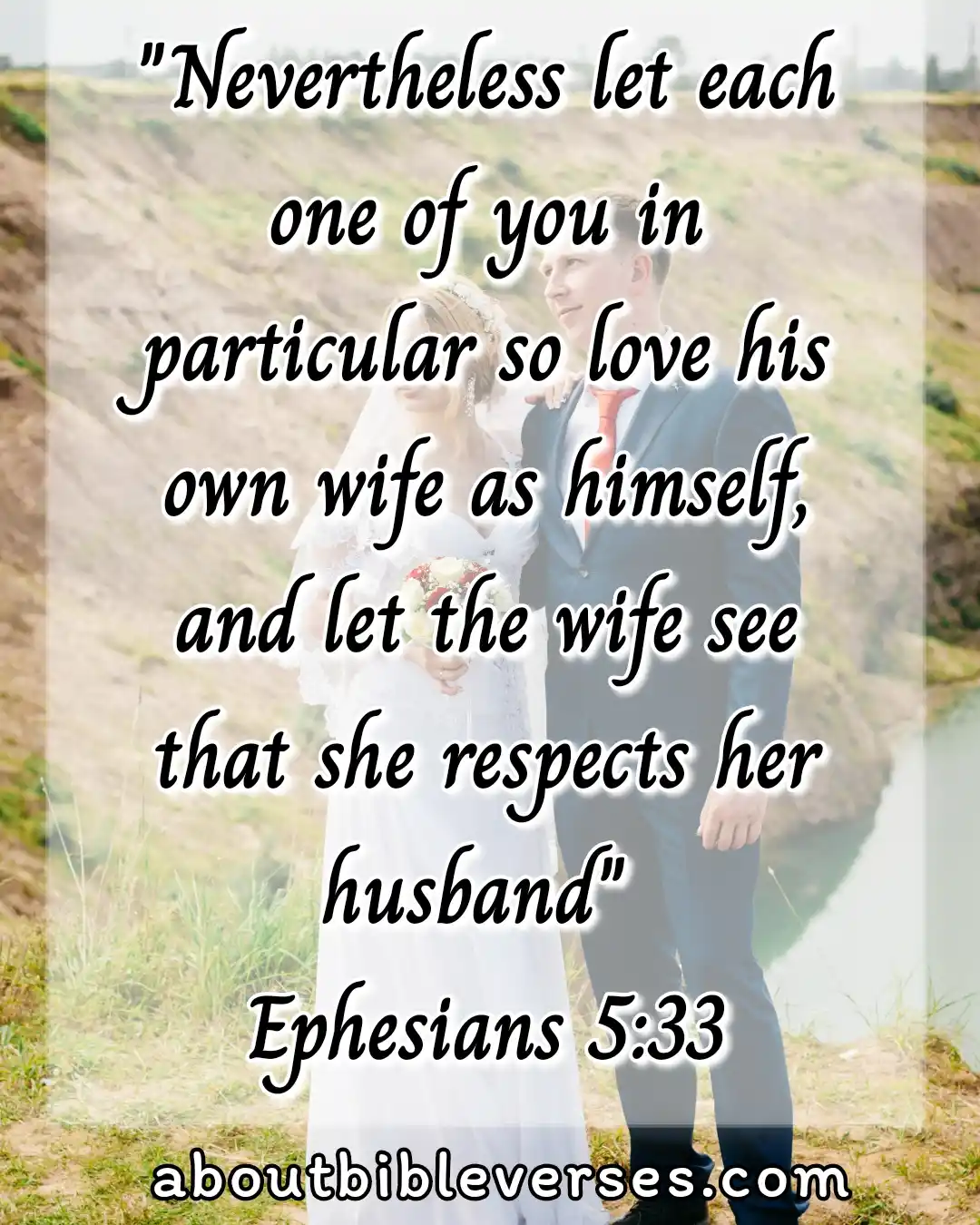 Ephesians 5:33
"Nevertheless let every one of you in particular so love his wife even as himself; and the wife see that she reverence her husband"
1 Corinthians 11:3
"But I would have you know, that the head of every man is Christ; and the head of the woman is the man; and the head of Christ is God"
1 Peter 3:9
"Not rendering evil for evil, or railing for railing: but contrariwise blessing; knowing that ye are thereunto called, that ye should inherit a blessing"
Titus 2:4
"That they may teach the young women to be sober, to love their husbands, to love their children"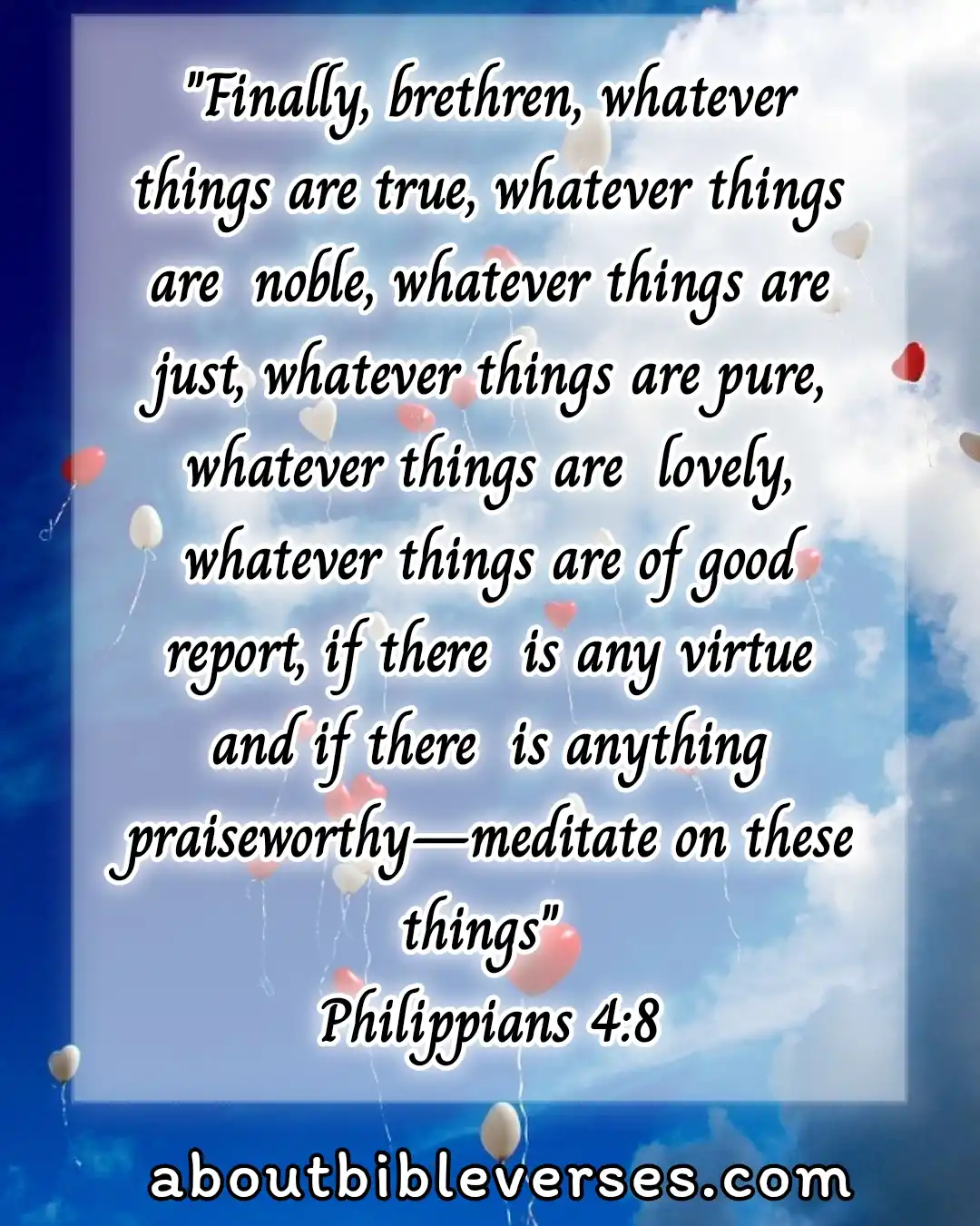 Philippians 4:8
"Finally, brethren, whatsoever things are true, whatsoever things are honest, whatsoever things are just, whatsoever things are pure, whatsoever things are lovely, whatsoever things are of good report; if there be any virtue, and if there be any praise, think on these things"
1 Corinthians 10:13
"There hath no temptation taken you but such as is common to man: but God is faithful, who will not suffer you to be tempted above that ye are able; but will with the temptation also make a way to escape, that ye may be able to bear it"
Ephesians 4:29
"Let no corrupt communication proceed out of your mouth, but that which is good to the use of edifying, that it may minister grace unto the hearers"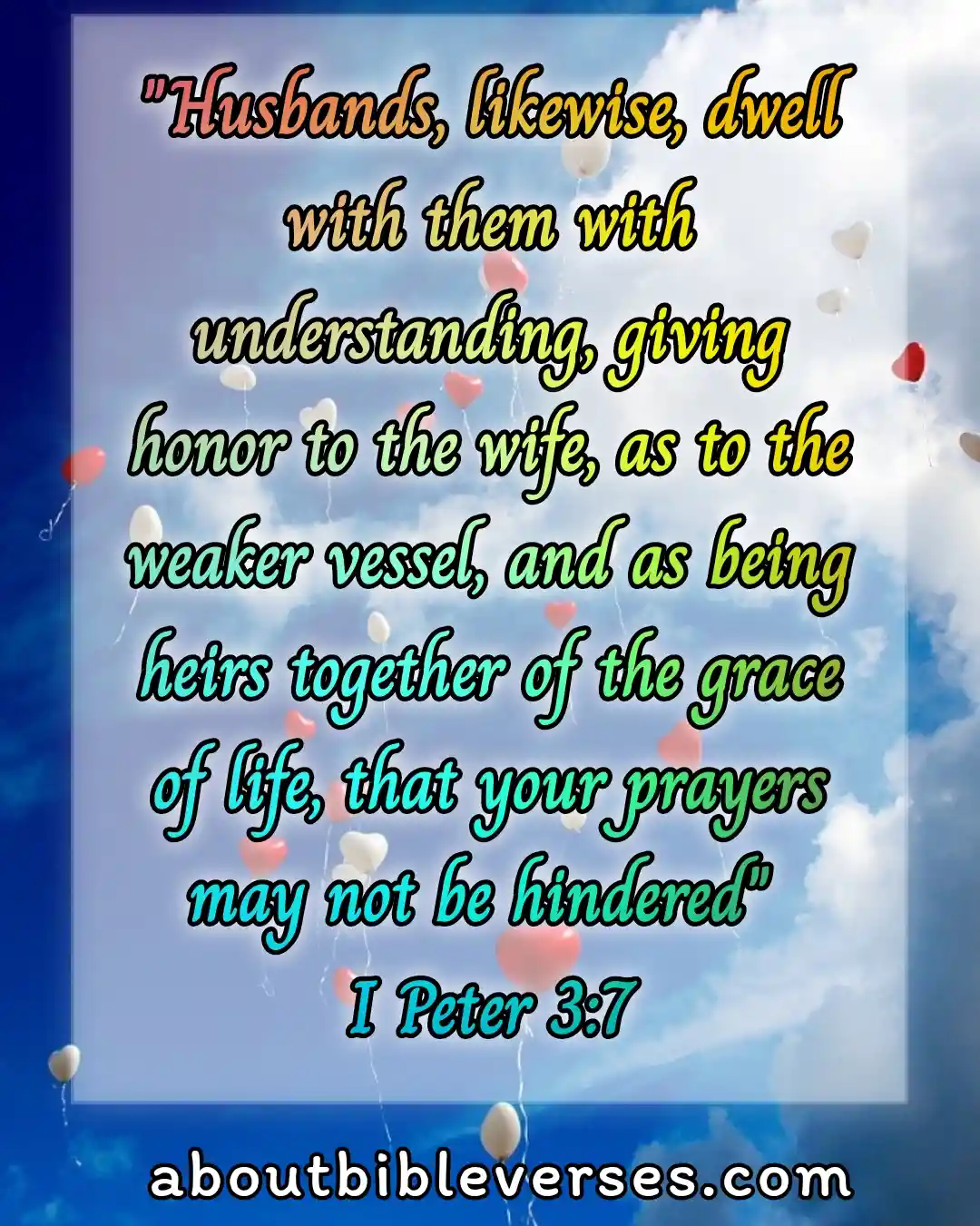 1 Peter 3:7
"Likewise, ye husbands, dwell with them according to knowledge, giving honour unto the wife, as unto the weaker vessel, and as being heirs together of the grace of life; that your prayers be not hindered"
Ephesians 5:28
"So ought men to love their wives as their own bodies. He that loveth his wife loveth himself"
2 Peter 3:18
"But grow in grace, and in the knowledge of our Lord and Saviour Jesus Christ. To him be glory both now and for ever. Amen"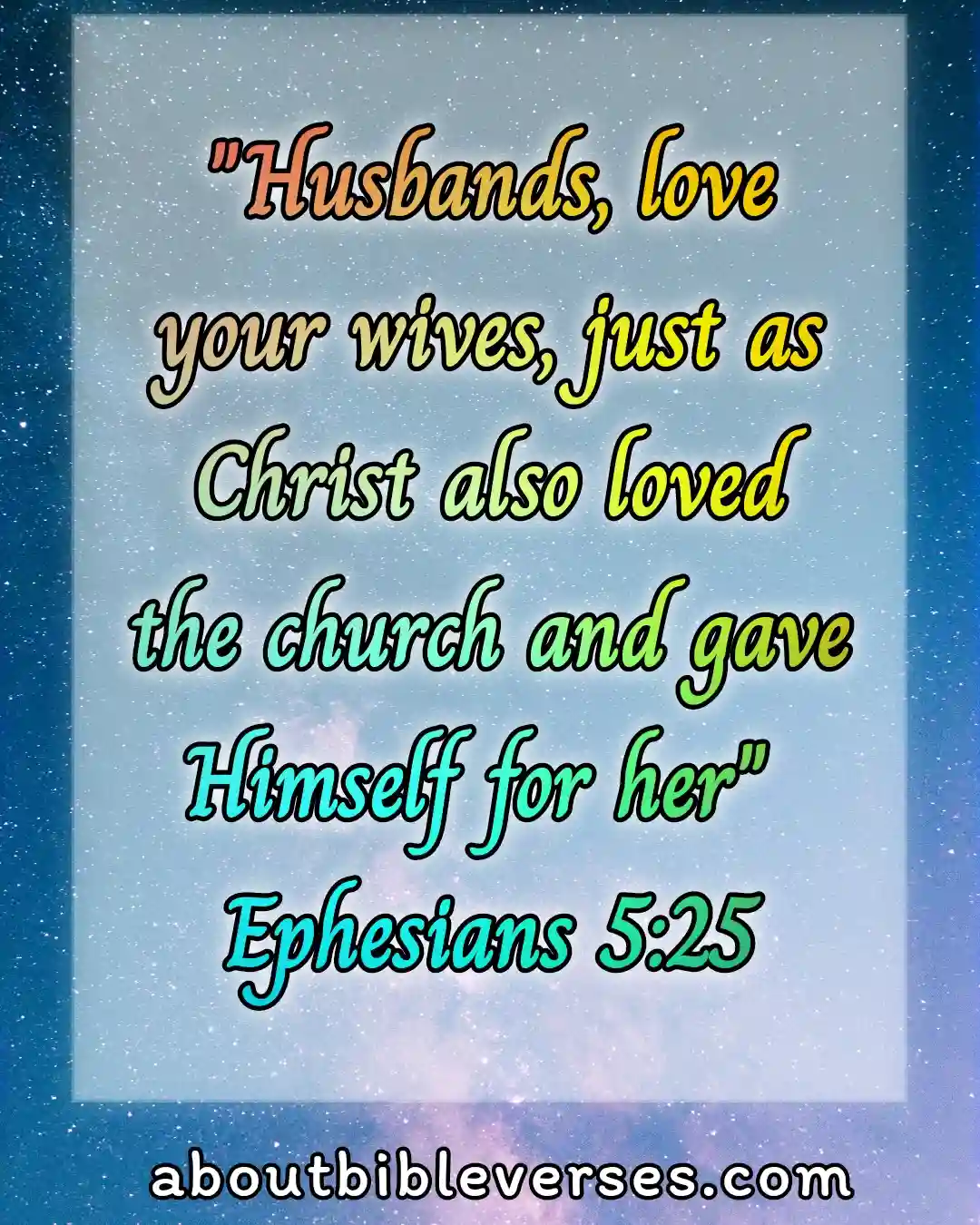 Ephesians 5:25
"Husbands, love your wives, even as Christ also loved the church, and gave himself for it"
Genesis 2:18
"And the Lord God said, It is not good that the man should be alone; I will make him an help meet for him"
Romans 7:2
"For the woman which hath an husband is bound by the law to her husband so long as he liveth; but if the husband be dead, she is loosed from the law of her husband"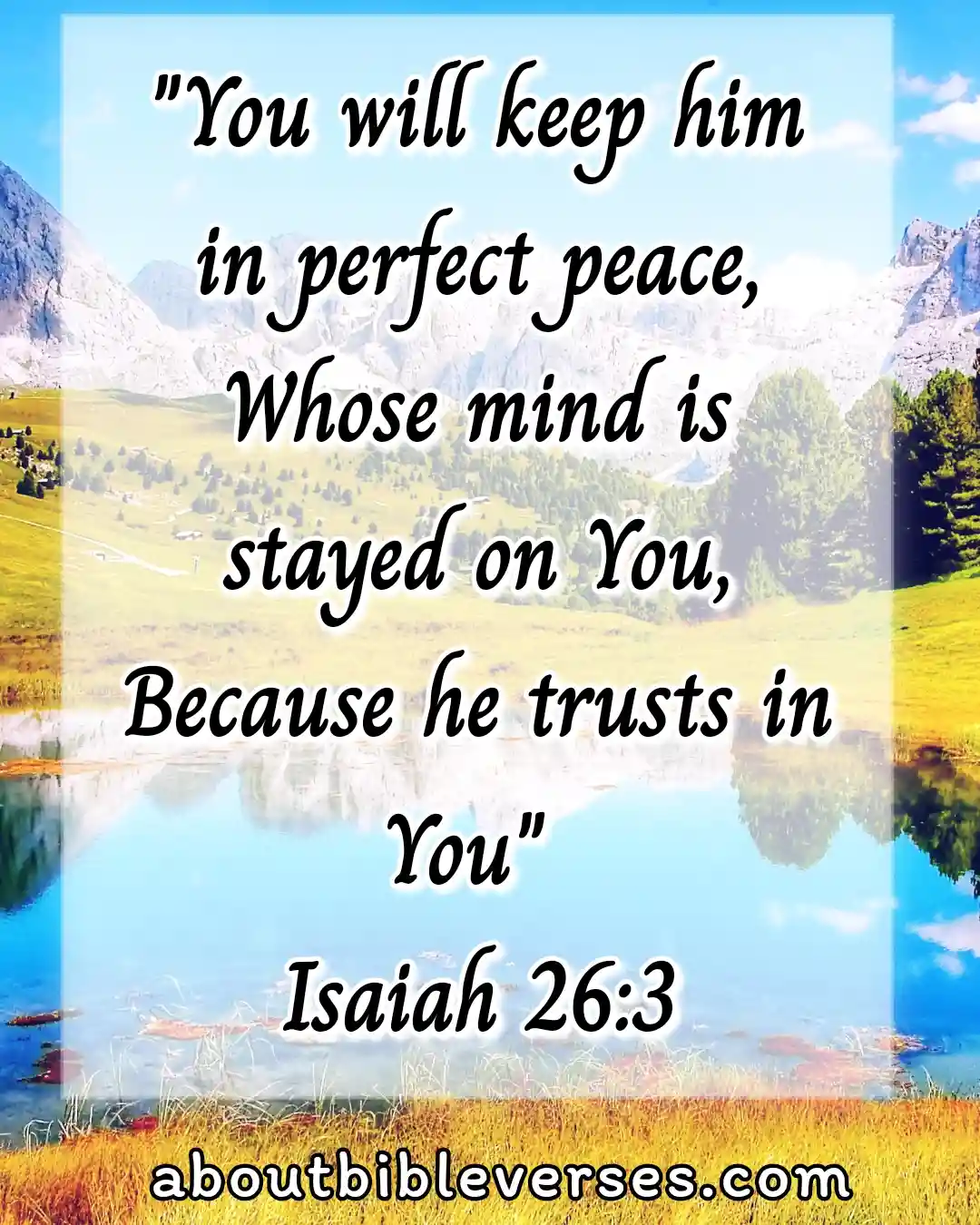 Isaiah 26:3
"Thou wilt keep him in perfect peace, whose mind is stayed on thee: because he trusteth in thee"
John 1:12
"But as many as received him, to them gave he power to become the sons of God, even to them that believe on his name"
Philippians 4:19
"But my God shall supply all your need according to his riches in glory by Christ Jesus"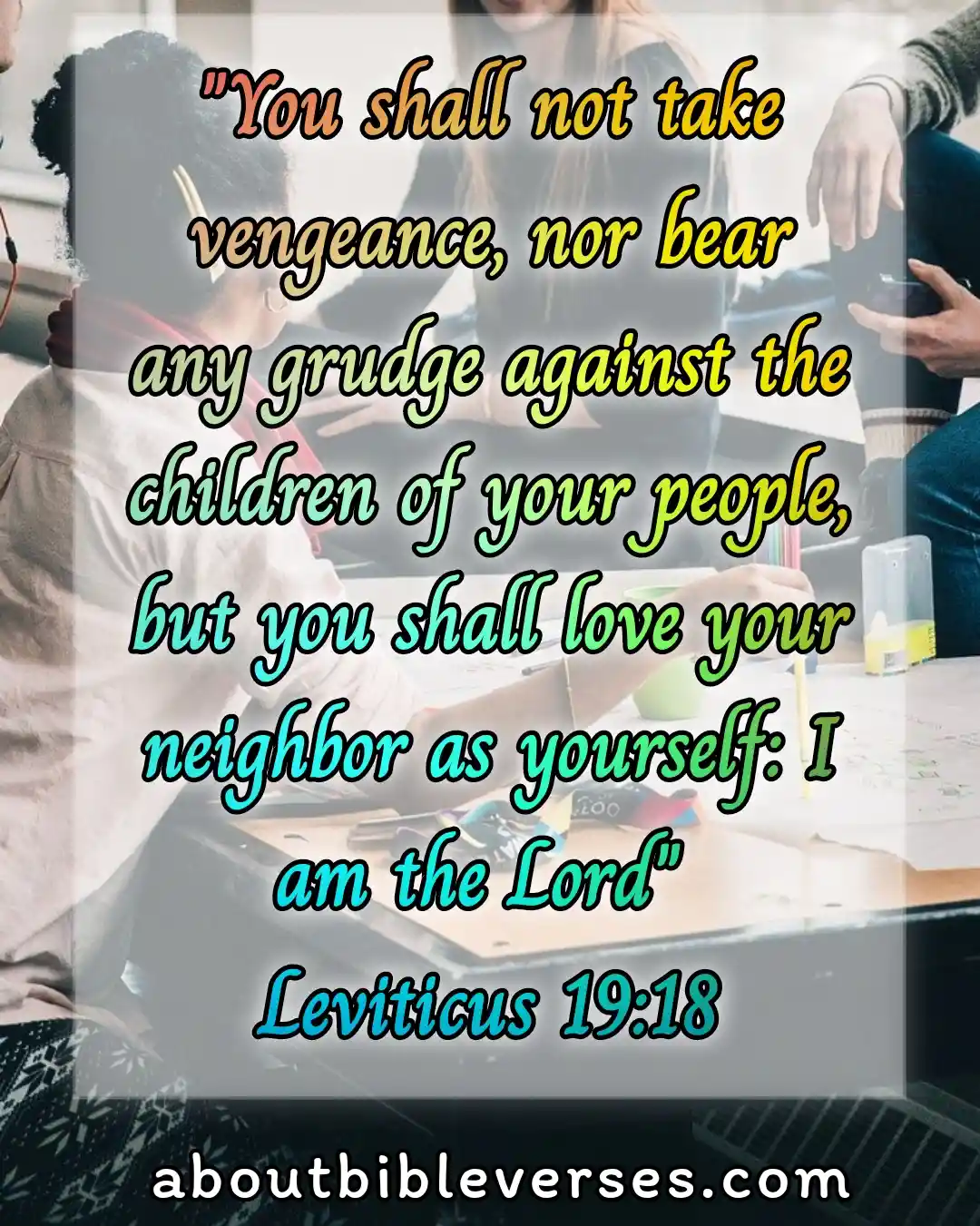 Leviticus 19:18
"Thou shalt not avenge, nor bear any grudge against the children of thy people, but thou shalt love thy neighbour as thyself: I am the Lord"
Genesis 2:24
"Therefore shall a man leave his father and his mother, and shall cleave unto his wife: and they shall be one flesh"
Colossians 3:21
"Fathers, provoke not your children to anger, lest they be discouraged"
Psalm 122:8
"For my brethren and companions' sakes, I will now say, Peace be within thee"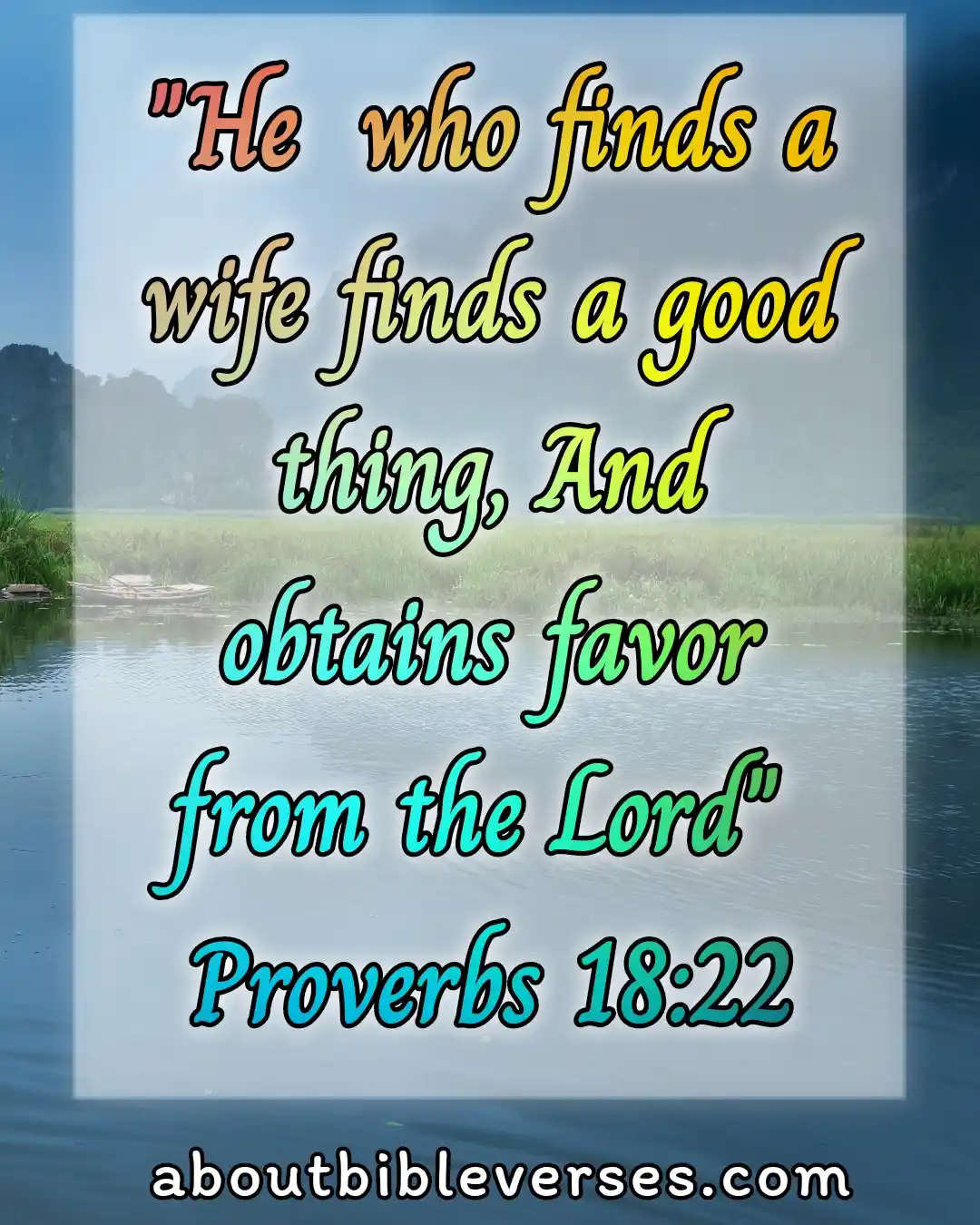 Proverbs 18:22
"Whoso findeth a wife findeth a good thing, and obtaineth favour of the Lord"
Ephesians 6:4
"And, ye fathers, provoke not your children to wrath: but bring them up in the nurture and admonition of the Lord"
Colossians 3:19
"Husbands, love your wives, and be not bitter against them"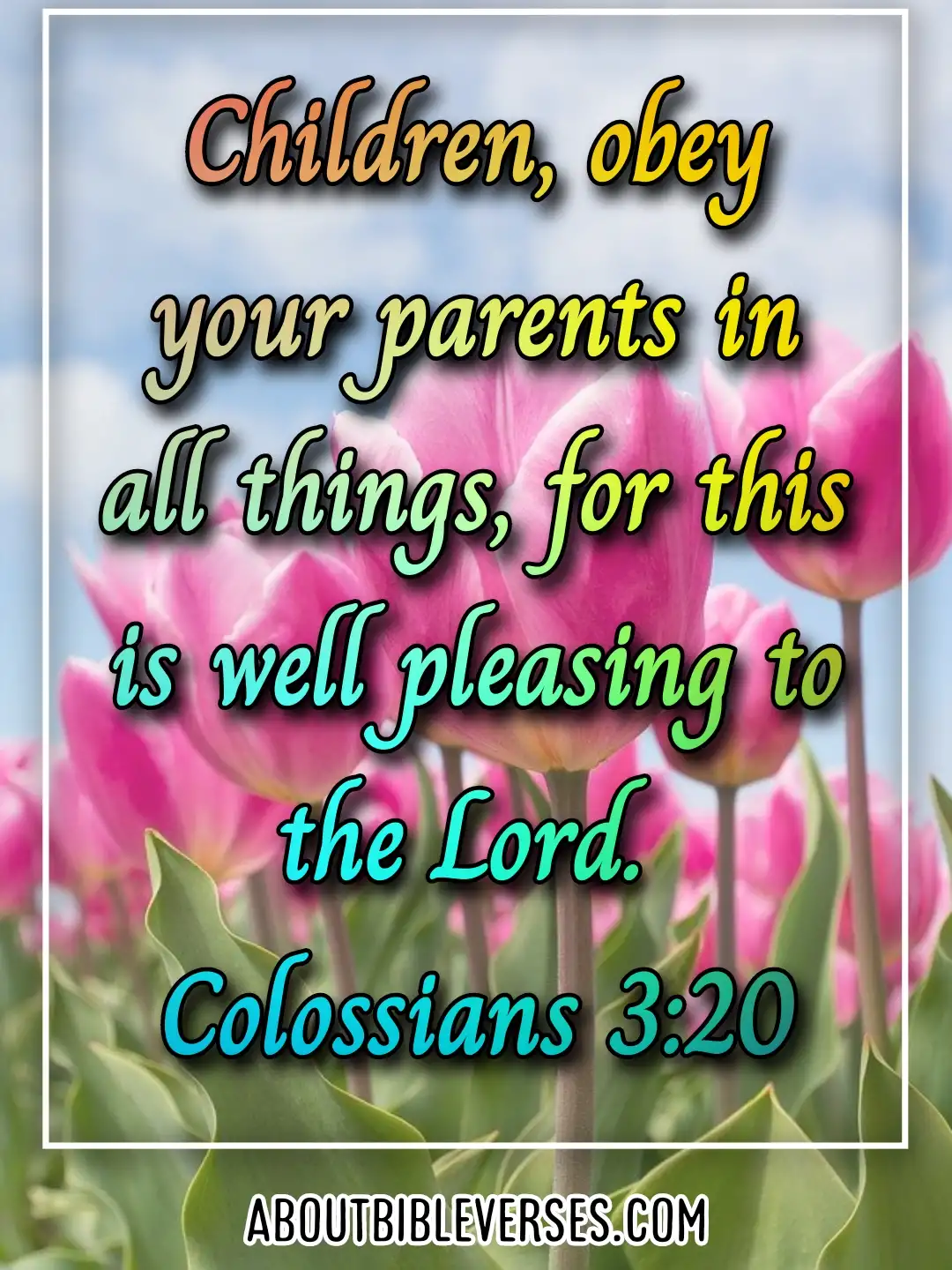 Colossians 3:20
"Children, obey your parents in all things: for this is well pleasing unto the Lord"