Dear friends, Apologizing, a sincere act of seeking forgiveness, is woven deeply into the spiritual fabric of our faith. As believers, we understand that human interactions are complex, and sometimes, despite our best intentions, we falter. When we err against a brother or sister, the Bible urges us to take steps towards reconciliation, by acknowledging our mistakes and seeking pardon.
The act of apologizing is not just about admitting our faults but is also a demonstration of humility and love. When we humble ourselves to say, "I am sorry," we echo the teachings of Christ, who emphasized the importance of humility in our relationships. In biblical times, figures like King David recognized their transgressions and sought forgiveness. They understood that mending a strained relationship was vital for spiritual growth.
Dear brother and sister, in our journey of faith, we should remember that seeking forgiveness is not a sign of weakness but of spiritual strength. Our Savior Jesus Christ, though sinless, showed compassion and forgave those who wronged Him.
Emulating such divine love, we too must be quick to apologize and quicker to forgive. By doing so, we build bridges of understanding, spread love, and strengthen the bonds of our Christian community.
Dear friends now let's see the Bible scriptures below that talk about "Apologizing To Someone".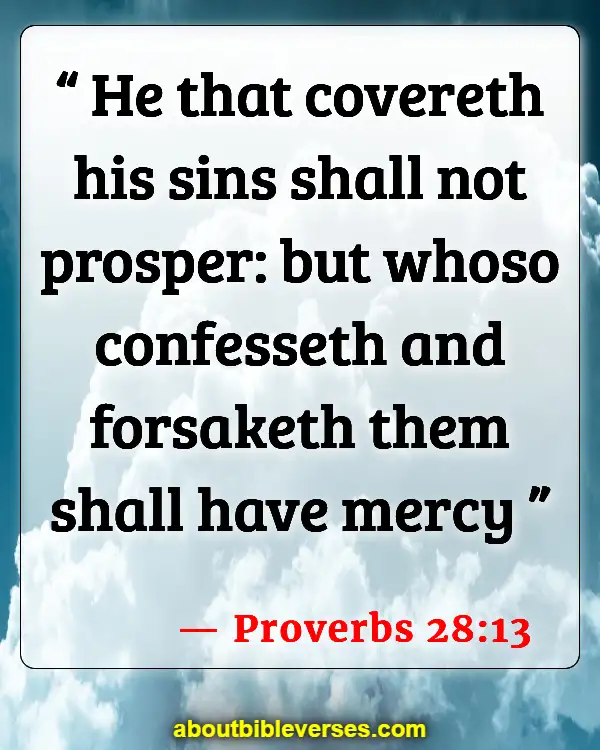 Proverbs 28:13
"He that covereth his sins shall not prosper: but whoso confesseth and forsaketh them shall have mercy"
James 5:16
"Confess your faults one to another, and pray one for another, that ye may be healed. The effectual fervent prayer of a righteous man availeth much"
Matthew 5:23-24
"Therefore if thou bring thy gift to the altar, and there rememberest that thy brother hath ought against thee; Leave there thy gift before the altar, and go thy way; first be reconciled to thy brother, and then come and offer thy gift"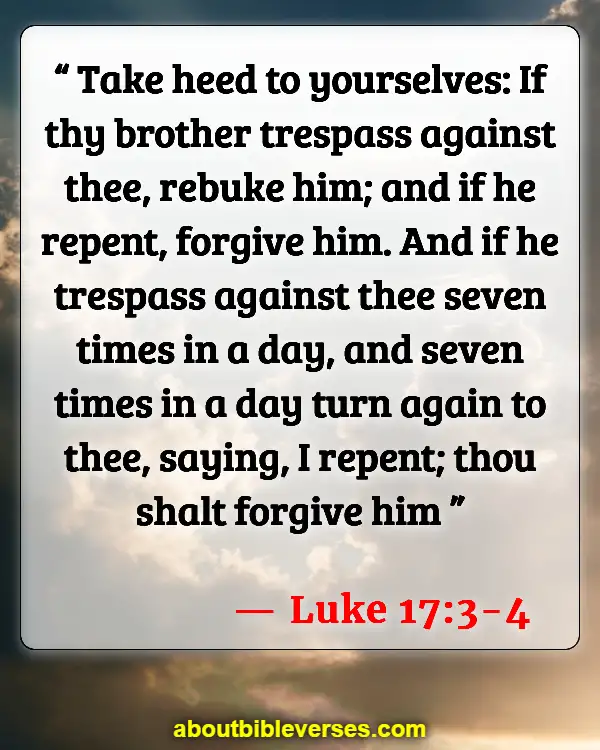 Luke 17:3-4
"Take heed to yourselves: If thy brother trespass against thee, rebuke him; and if he repent, forgive him. And if he trespass against thee seven times in a day, and seven times in a day turn again to thee, saying, I repent; thou shalt forgive him"
Colossians 3:13
"Forbearing one another, and forgiving one another, if any man have a quarrel against any: even as Christ forgave you, so also do ye"
Ephesians 4:32
"And be ye kind one to another, tenderhearted, forgiving one another, even as God for Christ's sake hath forgiven you"
Matthew 6:14-15
"For if ye forgive men their trespasses, your heavenly Father will also forgive you: But if ye forgive not men their trespasses, neither will your Father forgive your trespasses"
1 John 1:9
"If we confess our sins, he is faithful and just to forgive us our sins, and to cleanse us from all unrighteousness"
2 Corinthians 7:10
"For godly sorrow worketh repentance to salvation not to be repented of: but the sorrow of the world worketh death"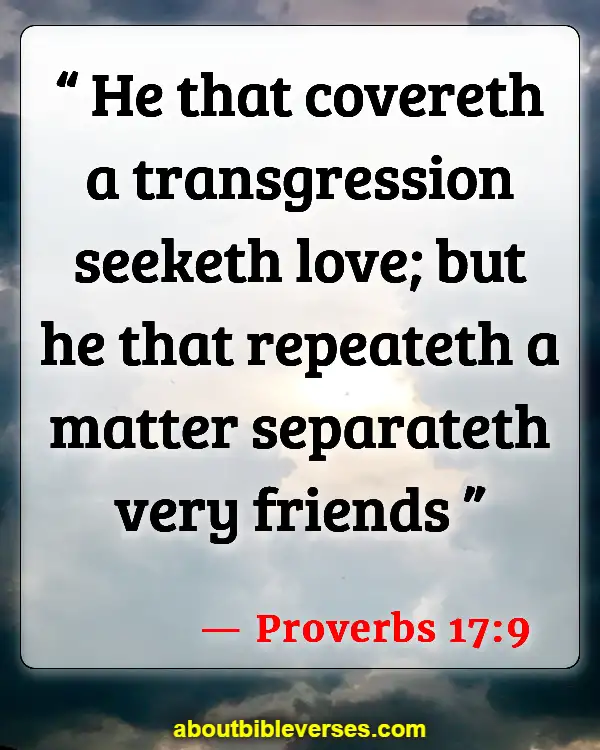 Proverbs 17:9
"He that covereth a transgression seeketh love; but he that repeateth a matter separateth very friends"
James 1:19
"Wherefore, my beloved brethren, let every man be swift to hear, slow to speak, slow to wrath"
Proverbs 18:19
"A brother offended is harder to be won than a strong city: and their contentions are like the bars of a castle"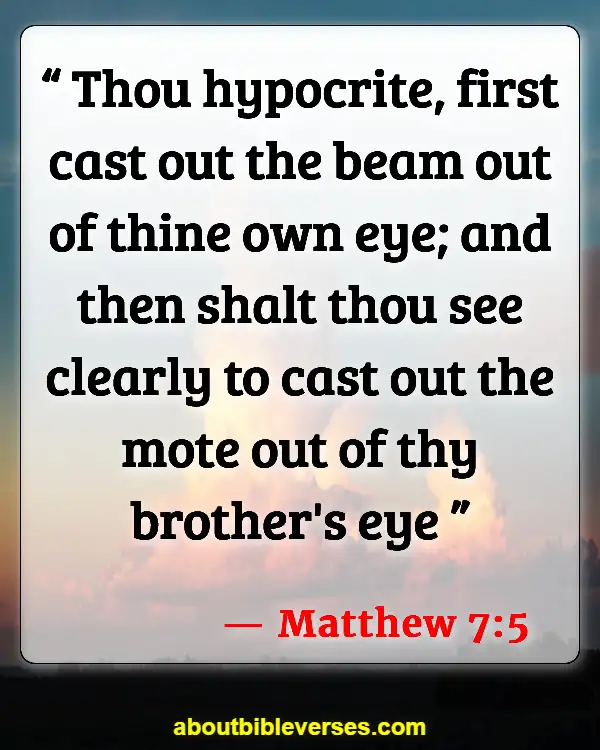 Matthew 7:5
"Thou hypocrite, first cast out the beam out of thine own eye; and then shalt thou see clearly to cast out the mote out of thy brother's eye"
Ephesians 4:26
"Be ye angry, and sin not: let not the sun go down upon your wrath"
Psalm 38:18
"For I will declare mine iniquity; I will be sorry for my sin"
Proverbs 15:18
"A wrathful man stirreth up strife: but he that is slow to anger appeaseth strife"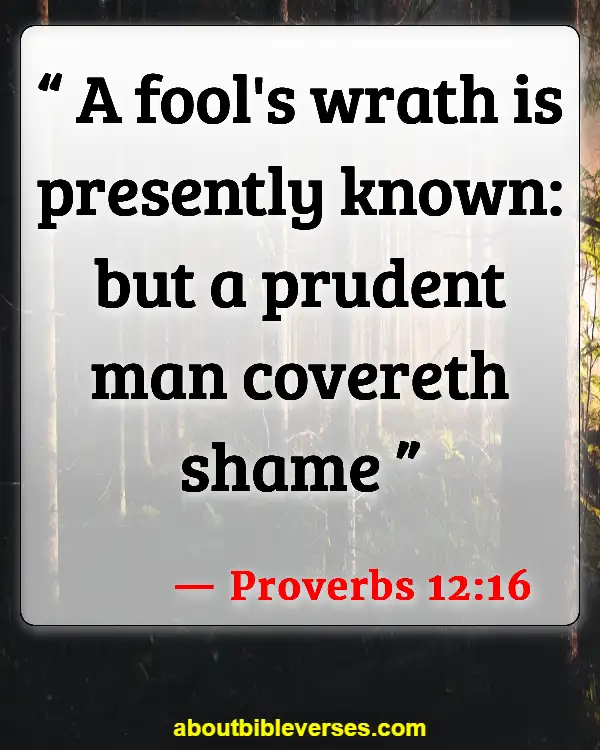 Proverbs 12:16
"A fool's wrath is presently known: but a prudent man covereth shame"
1 Peter 3:8
"Finally, be ye all of one mind, having compassion one of another, love as brethren, be pitiful, be courteous"
Galatians 6:1
"Brethren, if a man be overtaken in a fault, ye which are spiritual, restore such an one in the spirit of meekness; considering thyself, lest thou also be tempted"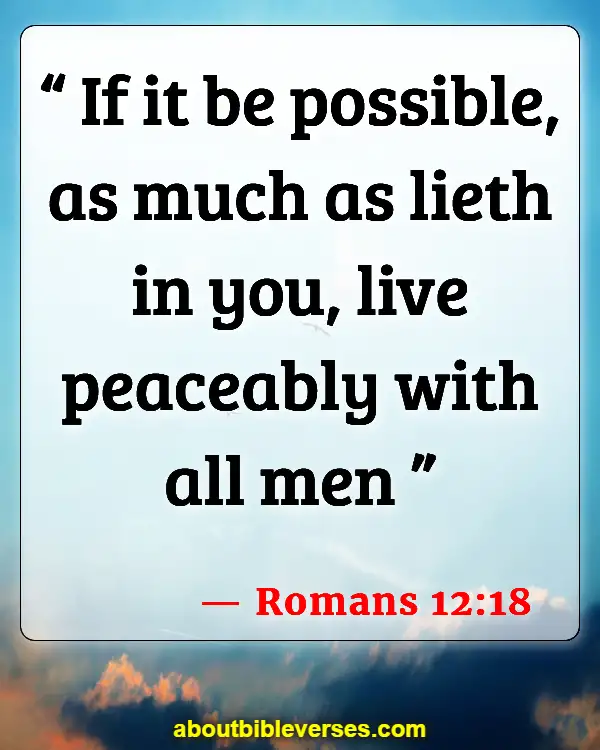 Romans 12:18
"If it be possible, as much as lieth in you, live peaceably with all men"
Conclusion
A sincere apology is more than just words; it's a reflection of our heart's desire to mend, heal, and restore broken relationships. The Bible, in its profound wisdom, provides us numerous instances and teachings about the significance of saying sorry and seeking reconciliation. By embracing this divine guidance, we can move closer to embodying the love and compassion that Christ displayed during His time on Earth. May every believer be inspired to take the step towards healing by apologizing when it's due and by accepting apologies with grace and love.