Hello dear friends, welcome to our site in the name of Jesus Christ. Today we will look at the Bible Scriptures About Addiction Recovery In KJV. If you like today's post then definitely comment and share.
Children of God we are servants of Jesus Christ alone. So we should not get involved in any kind of addiction. In the Bible, Jesus Christ said that he who commits sin becomes a slave of sin (John 8:34). That is why Addiction is a sin and this intoxication can be many things.
Dear friends, the Bible says that Jesus Christ bought us with precious blood and that our body is the temple of God. And in that temple lives our almighty God.
How can God live in our body if we defile our temple through intoxicants? And how do we become members of Jesus Christ? So friends we must stay away from addiction. Only then can we become worthy children of God.
Dear friends now let's see the Bible scriptures below that talk about Addiction Recovery.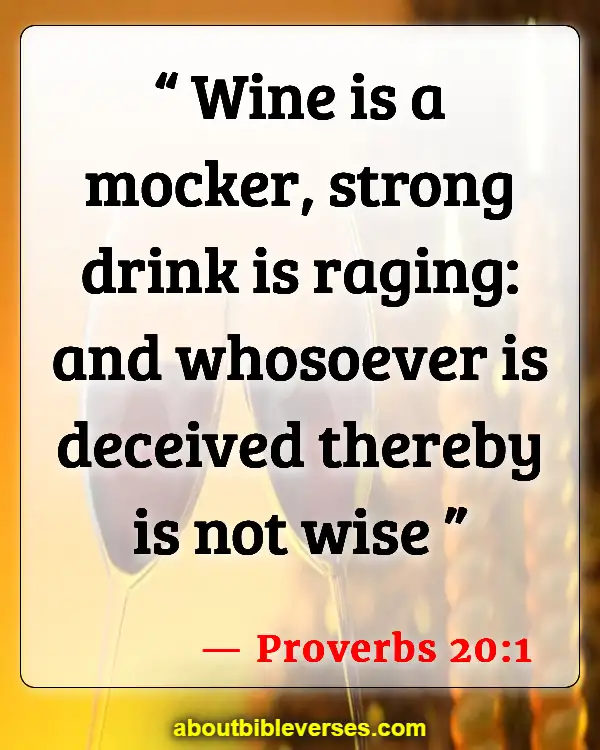 Proverbs 20:1
"Wine is a mocker, strong drink is raging: and whosoever is deceived thereby is not wise"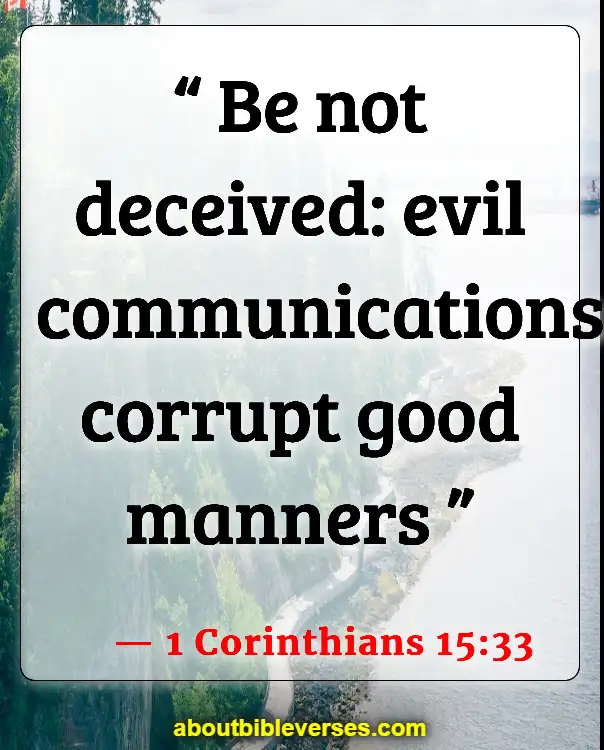 1 Corinthians 15:33
"Be not deceived: evil communications corrupt good manners"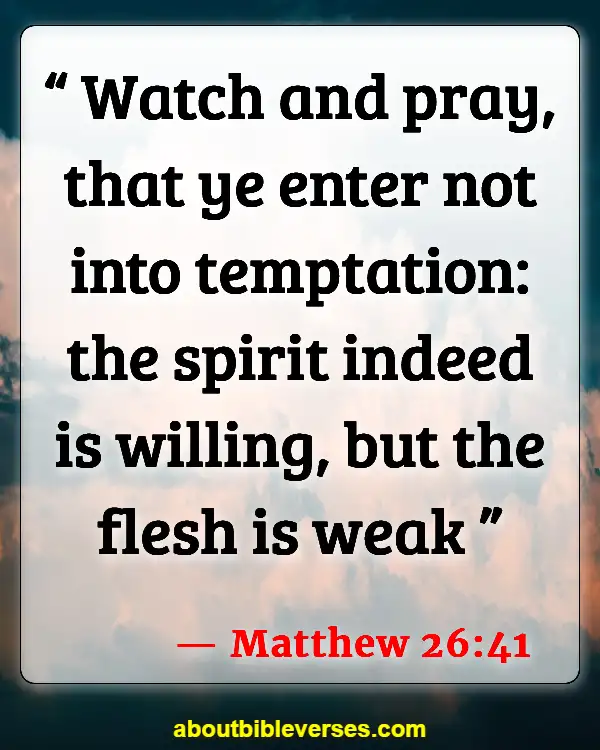 Matthew 26:41
"Watch and pray, that ye enter not into temptation: the spirit indeed is willing, but the flesh is weak"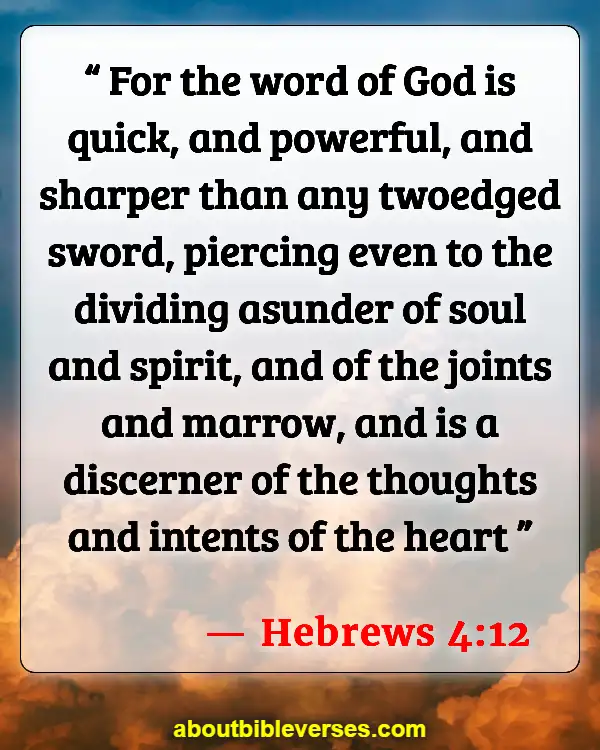 Hebrews 4:12
"For the word of God is quick, and powerful, and sharper than any twoedged sword, piercing even to the dividing asunder of soul and spirit, and of the joints and marrow, and is a discerner of the thoughts and intents of the heart"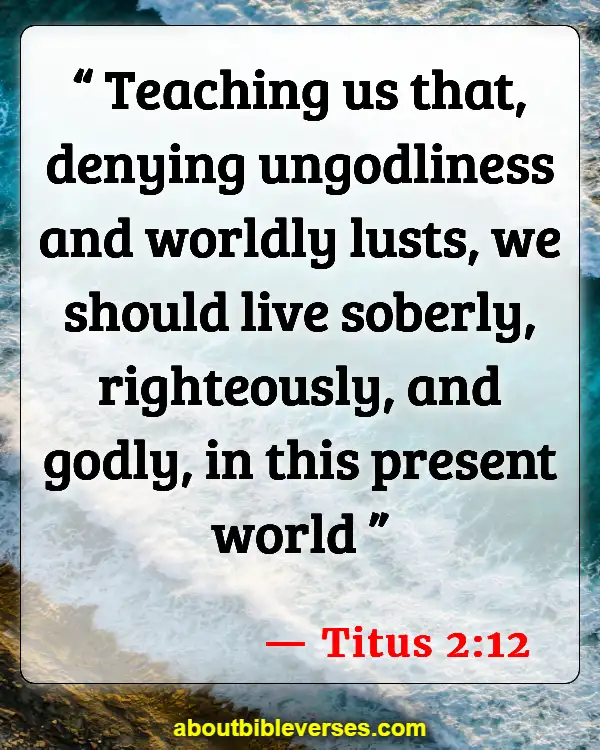 Titus 2:12
"Teaching us that, denying ungodliness and worldly lusts, we should live soberly, righteously, and godly, in this present world"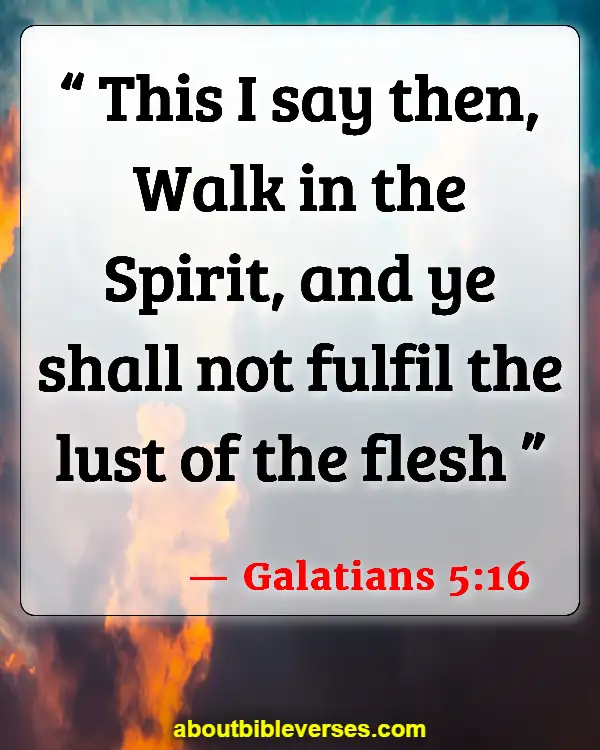 Galatians 5:16
"This I say then, Walk in the Spirit, and ye shall not fulfil the lust of the flesh"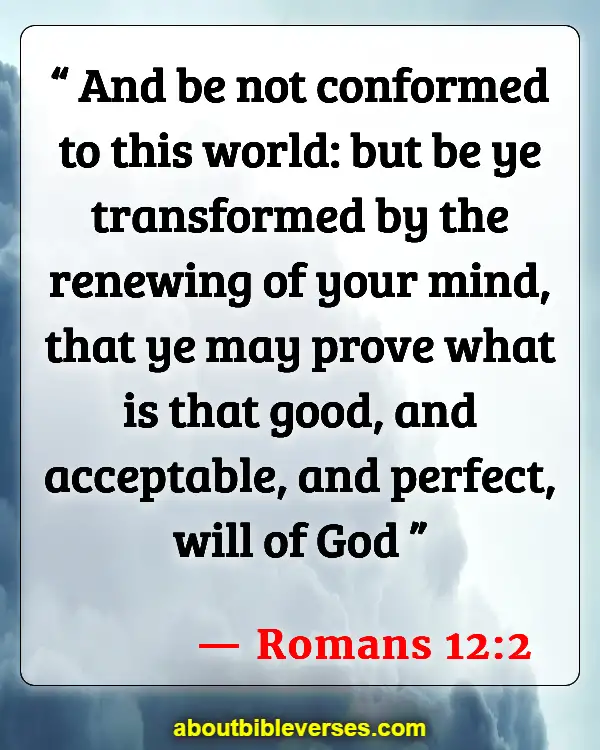 Romans 12:2
"And be not conformed to this world: but be ye transformed by the renewing of your mind, that ye may prove what is that good, and acceptable, and perfect, will of God"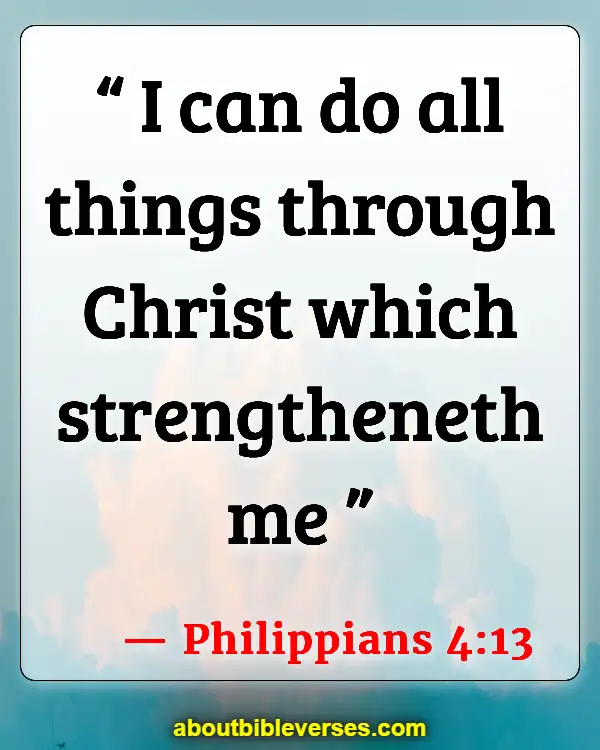 Philippians 4:13
"I can do all things through Christ which strengtheneth me"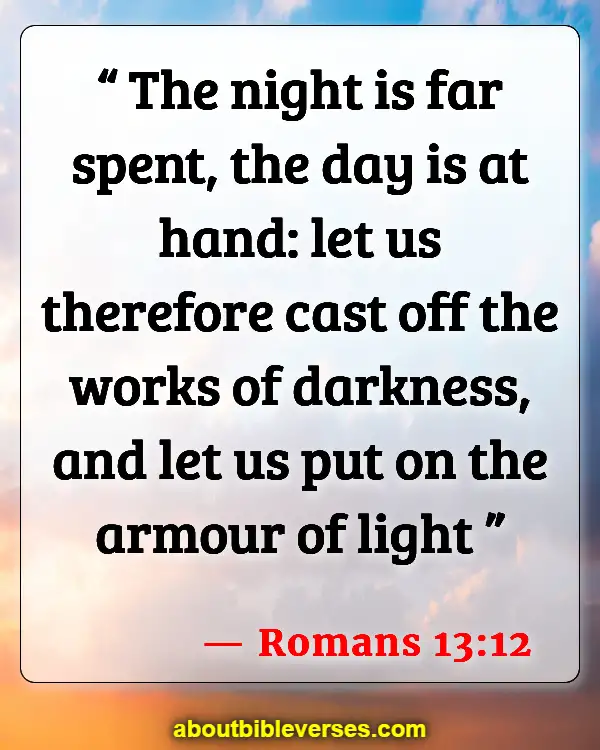 Romans 13:12
"The night is far spent, the day is at hand: let us therefore cast off the works of darkness, and let us put on the armour of light"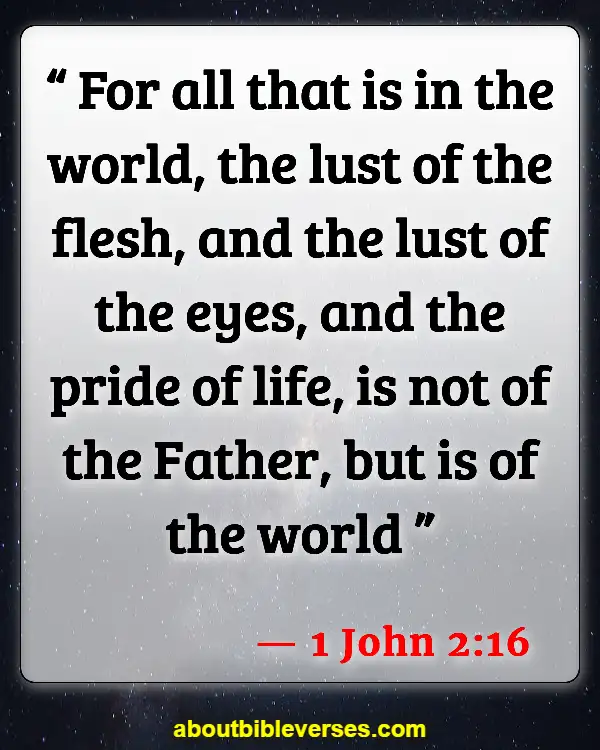 1 John 2:16
"For all that is in the world, the lust of the flesh, and the lust of the eyes, and the pride of life, is not of the Father, but is of the world"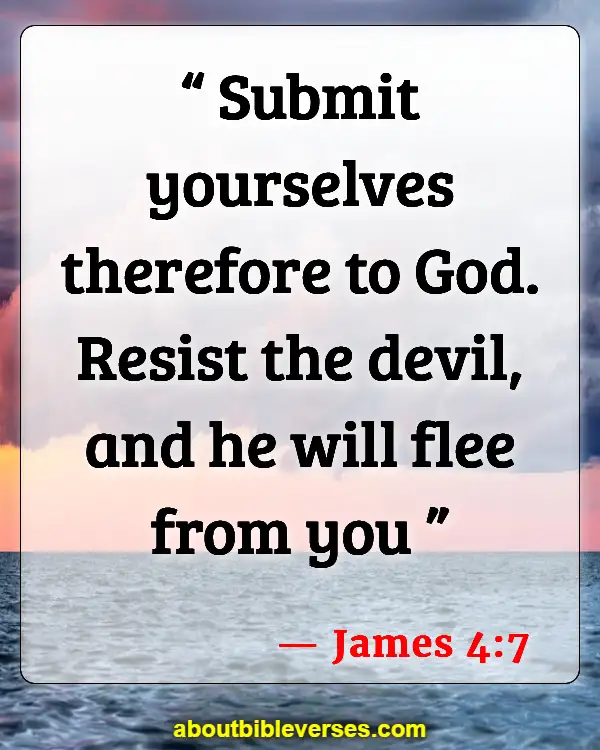 James 4:7
"Submit yourselves therefore to God. Resist the devil, and he will flee from you"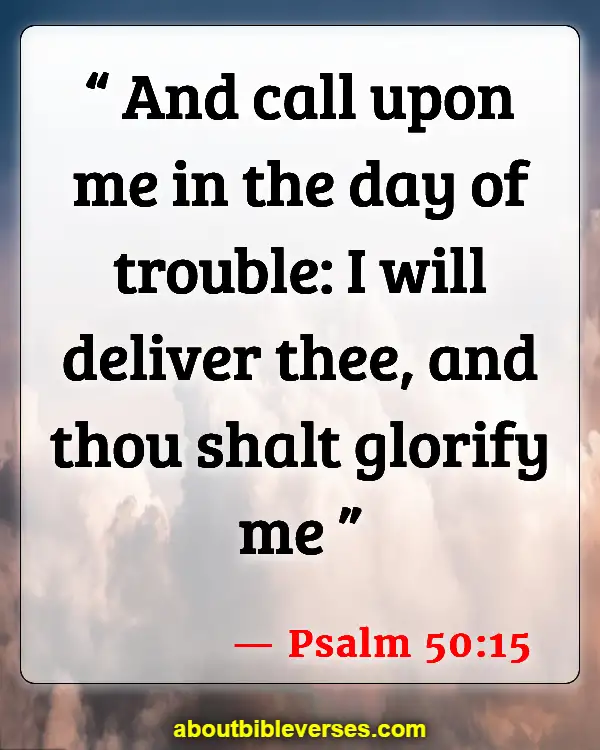 Psalm 50:15
"And call upon me in the day of trouble: I will deliver thee, and thou shalt glorify me"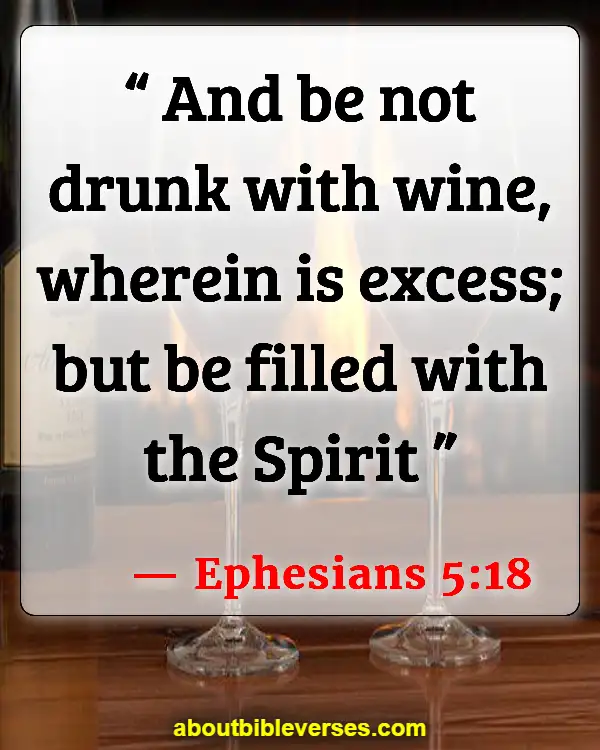 Ephesians 5:18
"And be not drunk with wine, wherein is excess; but be filled with the Spirit"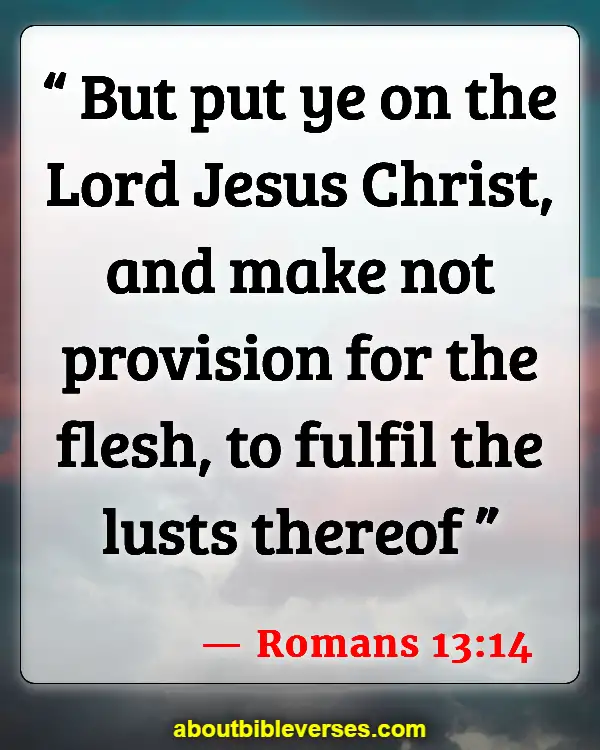 Romans 13:14
"But put ye on the Lord Jesus Christ, and make not provision for the flesh, to fulfil the lusts thereof"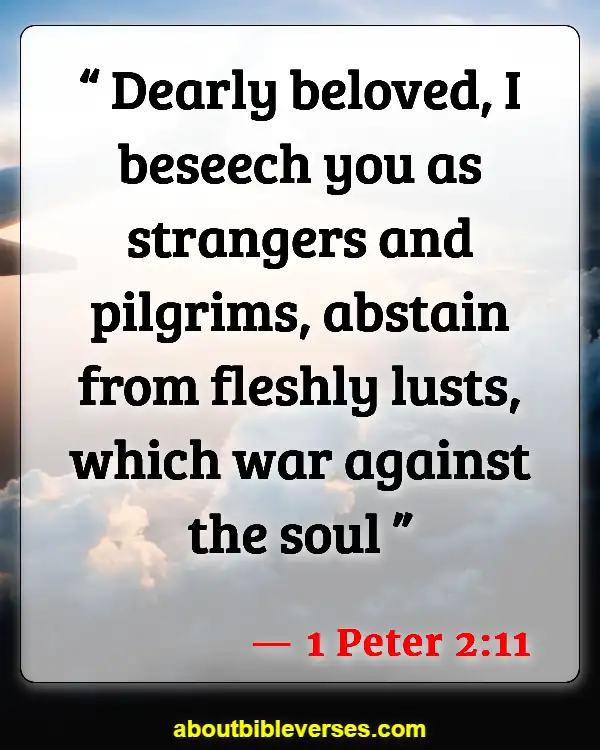 1 Peter 2:11
"Dearly beloved, I beseech you as strangers and pilgrims, abstain from fleshly lusts, which war against the soul"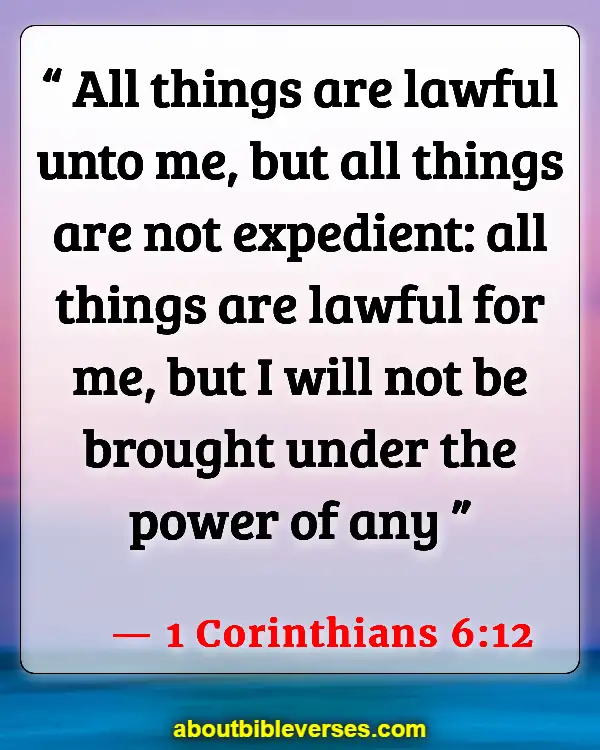 1 Corinthians 6:12
"All things are lawful unto me, but all things are not expedient: all things are lawful for me, but I will not be brought under the power of any"