Hello dear friends, welcome to our site in the name of Jesus Christ. Today we will look at the Bible Scriptures About Accomplishments In KJV. If you like today's post then definitely comment and share.
The Bible teaches us that every accomplishment is a gift from God, the Source of all good things. It emphasizes the importance of diligence, stewardship, and purposeful work. Just as a farmer cultivates his fields to bring forth a rich harvest, we too are called to apply our abilities and efforts diligently. Yet, our efforts alone are not enough; we need God's blessings to bear fruit.
Dear Friends, Our pursuits should not be for selfish glory but for the glory of God. Think of a candle that shines in the dark. It doesn't shine to draw attention to itself but to illuminate the darkness around it. In the same way, our accomplishments should serve to shine God's love and grace to those around us, spreading goodness and kindness.
The Scripture encourages us to put God first in our endeavors. because God is the perfect foundation for all our achievements. the Bible's teaching on accomplishment guides us towards humility, service, and the recognition of God's role in our success. It is a divine guideline for achieving success that not only elevates us but also glorifies God and benefits others.
Dear friends now let's see the Bible scriptures below that talk about Accomplishments.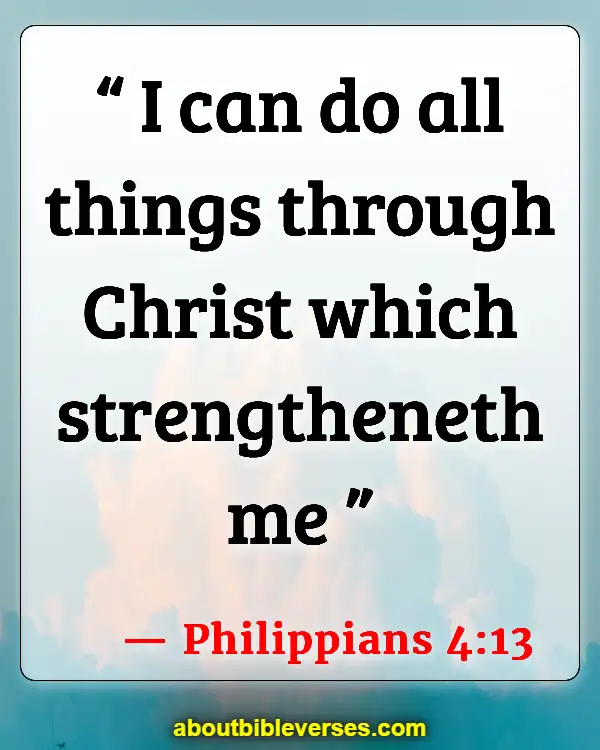 Philippians 4:13
"I can do all things through Christ which strengtheneth me"
Colossians 3:23
"And whatsoever ye do, do it heartily, as to the Lord, and not unto men"
Proverbs 16:3
"Commit thy works unto the Lord , and thy thoughts shall be established"
2 Timothy 4:7
"I have fought a good fight, I have finished my course, I have kept the faith"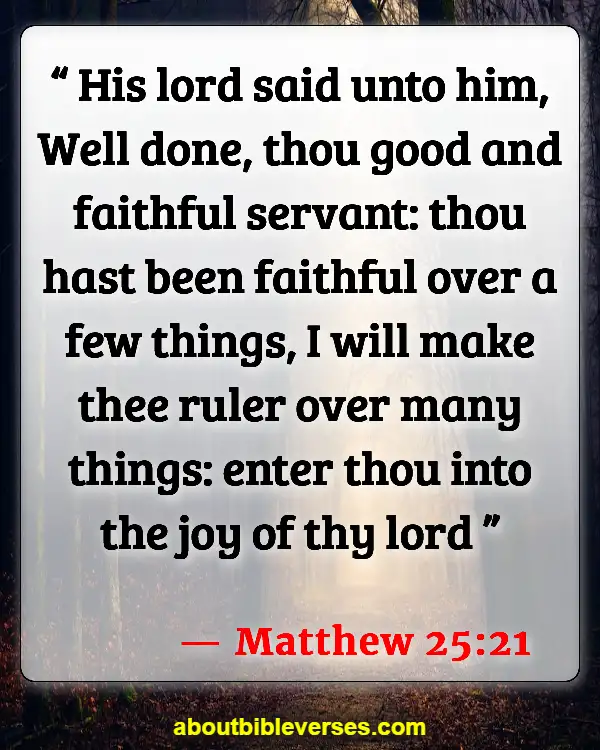 Matthew 25:21
"His lord said unto him, Well done, thou good and faithful servant: thou hast been faithful over a few things, I will make thee ruler over many things: enter thou into the joy of thy lord"
1 Corinthians 15:58
"Therefore, my beloved brethren, be ye stedfast, unmoveable, always abounding in the work of the Lord, forasmuch as ye know that your labour is not in vain in the Lord"
Matthew 5:16
"Let your light so shine before men, that they may see your good works, and glorify your Father which is in heaven"
Psalm 37:5
"Commit thy way unto the Lord ; trust also in him; and he shall bring it to pass"
Ecclesiastes 9:10
"Whatsoever thy hand findeth to do, do it with thy might; for there is no work, nor device, nor knowledge, nor wisdom, in the grave, whither thou goest"
1 Peter 4:10
"As every man hath received the gift, even so minister the same one to another, as good stewards of the manifold grace of God"
James 1:17
"Every good gift and every perfect gift is from above, and cometh down from the Father of lights, with whom is no variableness, neither shadow of turning"
Romans 8:28
"And we know that all things work together for good to them that love God, to them who are the called according to his purpose"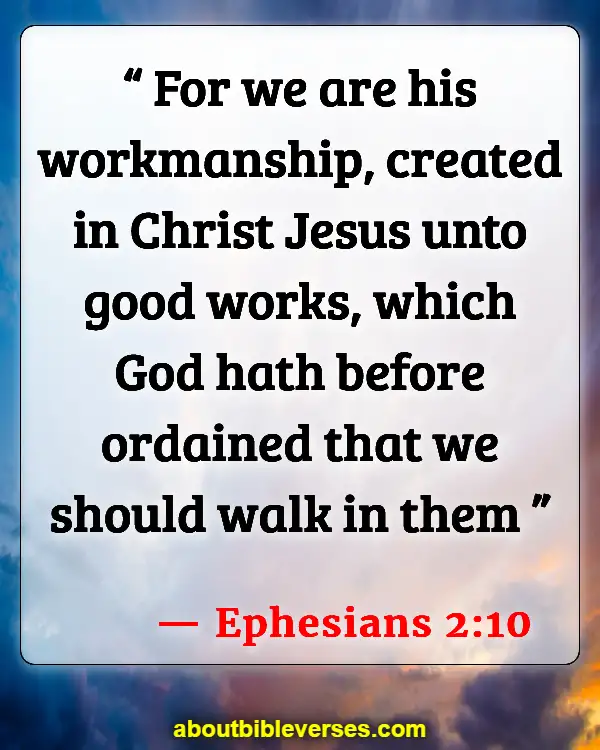 Ephesians 2:10
"For we are his workmanship, created in Christ Jesus unto good works, which God hath before ordained that we should walk in them"
2 Timothy 2:15
"Study to shew thyself approved unto God, a workman that needeth not to be ashamed, rightly dividing the word of truth"
John 15:5
"I am the vine, ye are the branches: He that abideth in me, and I in him, the same bringeth forth much fruit: for without me ye can do nothing"
Jeremiah 29:11
"For I know the thoughts that I think toward you, saith the Lord , thoughts of peace, and not of evil, to give you an expected end"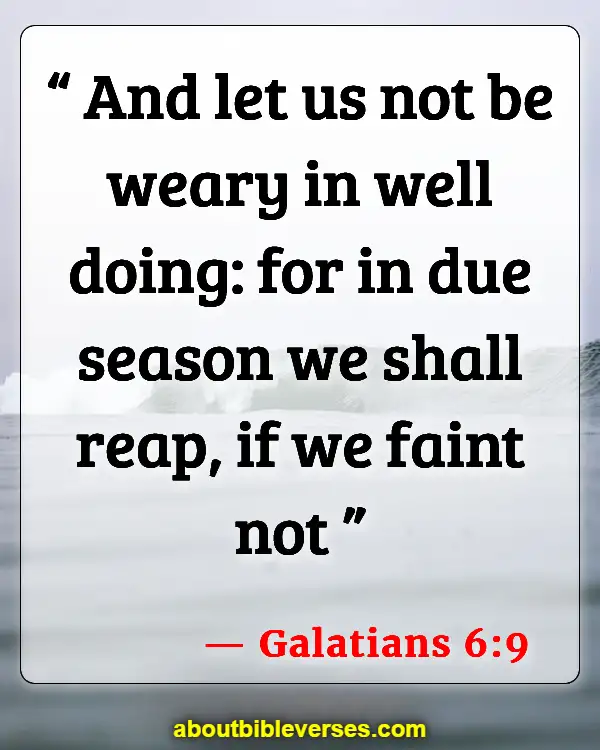 Galatians 6:9
"And let us not be weary in well doing: for in due season we shall reap, if we faint not"
Proverbs 3:5-6
"Trust in the Lord with all thine heart; and lean not unto thine own understanding. In all thy ways acknowledge him, and he shall direct thy paths"
Isaiah 41:10
"Fear thou not; for I am with thee: be not dismayed; for I am thy God: I will strengthen thee; yea, I will help thee; yea, I will uphold thee with the right hand of my righteousness"
Joshua 1:9
"Have not I commanded thee? Be strong and of a good courage; be not afraid, neither be thou dismayed: for the Lord thy God is with thee whithersoever thou goest"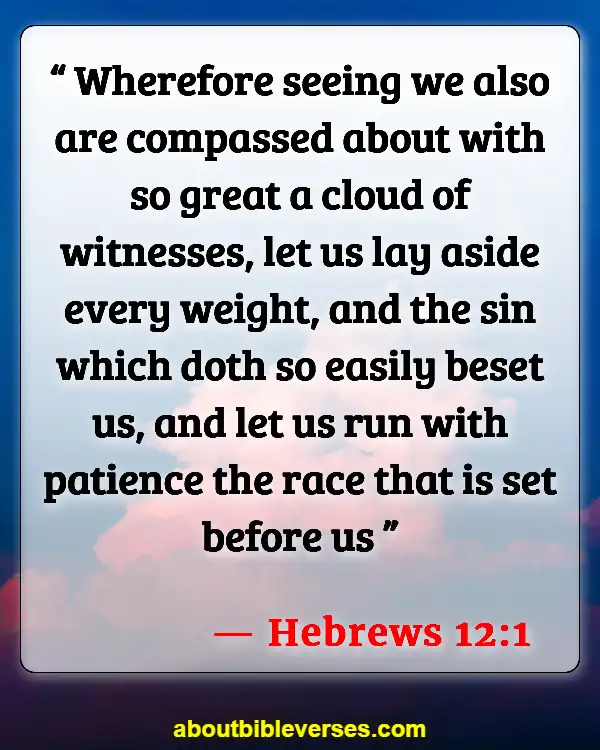 Hebrews 12:1
"Wherefore seeing we also are compassed about with so great a cloud of witnesses, let us lay aside every weight, and the sin which doth so easily beset us, and let us run with patience the race that is set before us"
Philippians 3:14
"I press toward the mark for the prize of the high calling of God in Christ Jesus"
1 Corinthians 10:31
"Whether therefore ye eat, or drink, or whatsoever ye do, do all to the glory of God"
Psalm 20:4
"Grant thee according to thine own heart, and fulfil all thy counsel"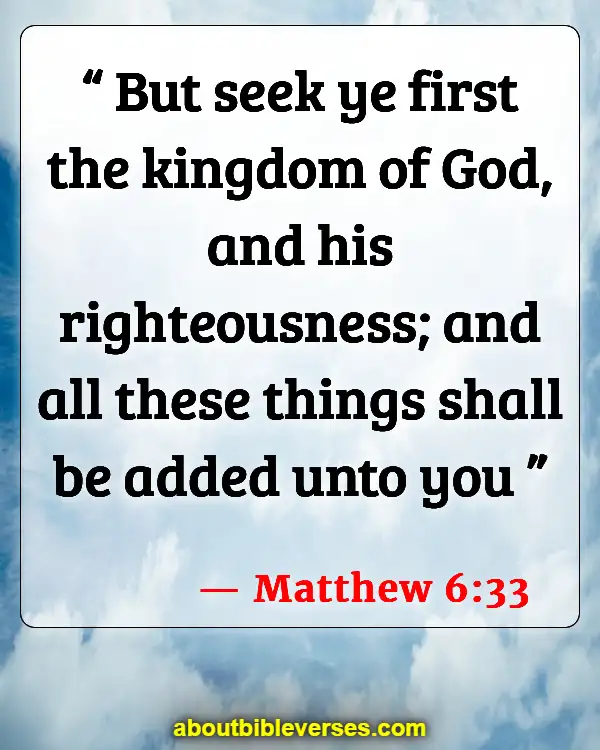 Matthew 6:33
"But seek ye first the kingdom of God, and his righteousness; and all these things shall be added unto you"
Romans 12:11
"Not slothful in business; fervent in spirit; serving the Lord"
1 Timothy 4:12
"Let no man despise thy youth; but be thou an example of the believers, in word, in conversation, in charity, in spirit, in faith, in purity"
Galatians 6:4
"But let every man prove his own work, and then shall he have rejoicing in himself alone, and not in another"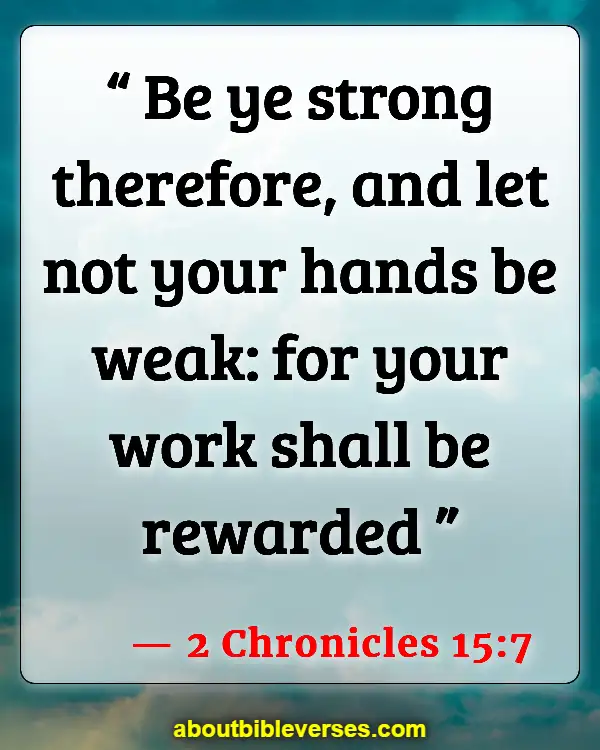 2 Chronicles 15:7
"Be ye strong therefore, and let not your hands be weak: for your work shall be rewarded"
Luke 1:37
"For with God nothing shall be impossible"
Proverbs 14:23
"In all labour there is profit: but the talk of the lips tendeth only to penury"
1 Thessalonians 5:24
"Faithful is he that calleth you, who also will do it"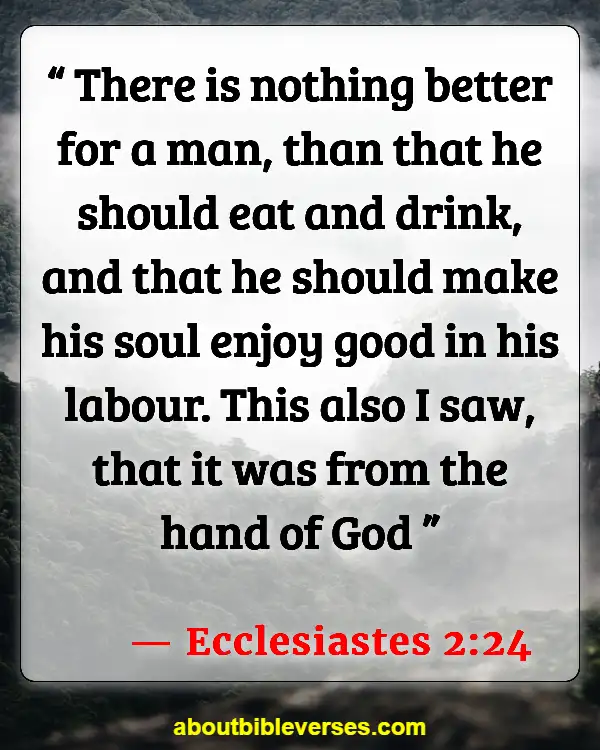 Ecclesiastes 2:24
"There is nothing better for a man, than that he should eat and drink, and that he should make his soul enjoy good in his labour. This also I saw, that it was from the hand of God"
Proverbs 13:4
"The soul of the sluggard desireth, and hath nothing: but the soul of the diligent shall be made fat"
Psalm 90:17
"And let the beauty of the Lord our God be upon us: and establish thou the work of our hands upon us; yea, the work of our hands establish thou it"
Proverbs 4:23
"Keep thy heart with all diligence; for out of it are the issues of life"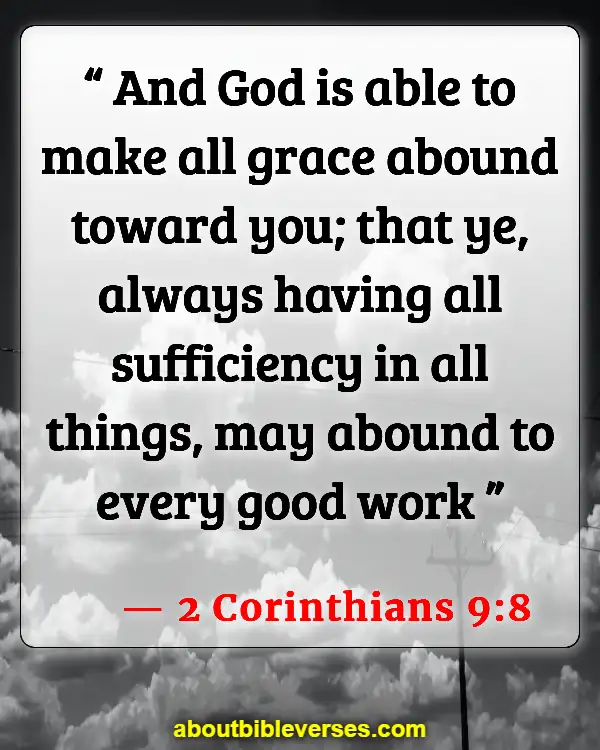 2 Corinthians 9:8
"And God is able to make all grace abound toward you; that ye, always having all sufficiency in all things, may abound to every good work"
1 Corinthians 9:24
"Know ye not that they which run in a race run all, but one receiveth the prize? So run, that ye may obtain"
Psalm 127:2
"It is vain for you to rise up early, to sit up late, to eat the bread of sorrows: for so he giveth his beloved sleep"
Proverbs 16:9
"A man's heart deviseth his way: but the Lord directeth his steps"
Isaiah 40:31
"But they that wait upon the Lord shall renew their strength; they shall mount up with wings as eagles; they shall run, and not be weary; and they shall walk, and not faint"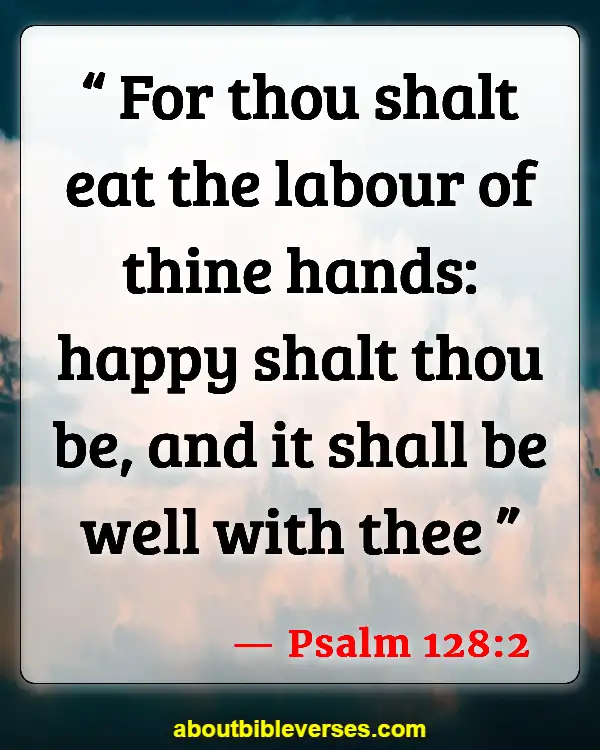 Psalm 128:2
"For thou shalt eat the labour of thine hands: happy shalt thou be, and it shall be well with thee"