Hello dear friends, welcome to our site in the name of Jesus Christ. Today we will look at the Bible Scriptures About God's Warnings In KJV. If you like today's post then definitely comment and share.
God has warned us through his word how we should walk in this world and protect our spiritual life. By this warning word of God, we can come closer to God.
The Bible says we must surrender to God, then Satan will flee from us (James 4:7). In this world we must put on the whole armor of God to be able to stand against the wiles of Satan (Ephesians 6:11).
In addition, the Bible also says, "He who dwells in the shadow of the Almighty is under God's protection" (Psalm 91:1-2). We can live in God's shadow and put on his armor by keeping all these words of God.
Dear friends now let's see the Bible scriptures below that talk about God's Warnings.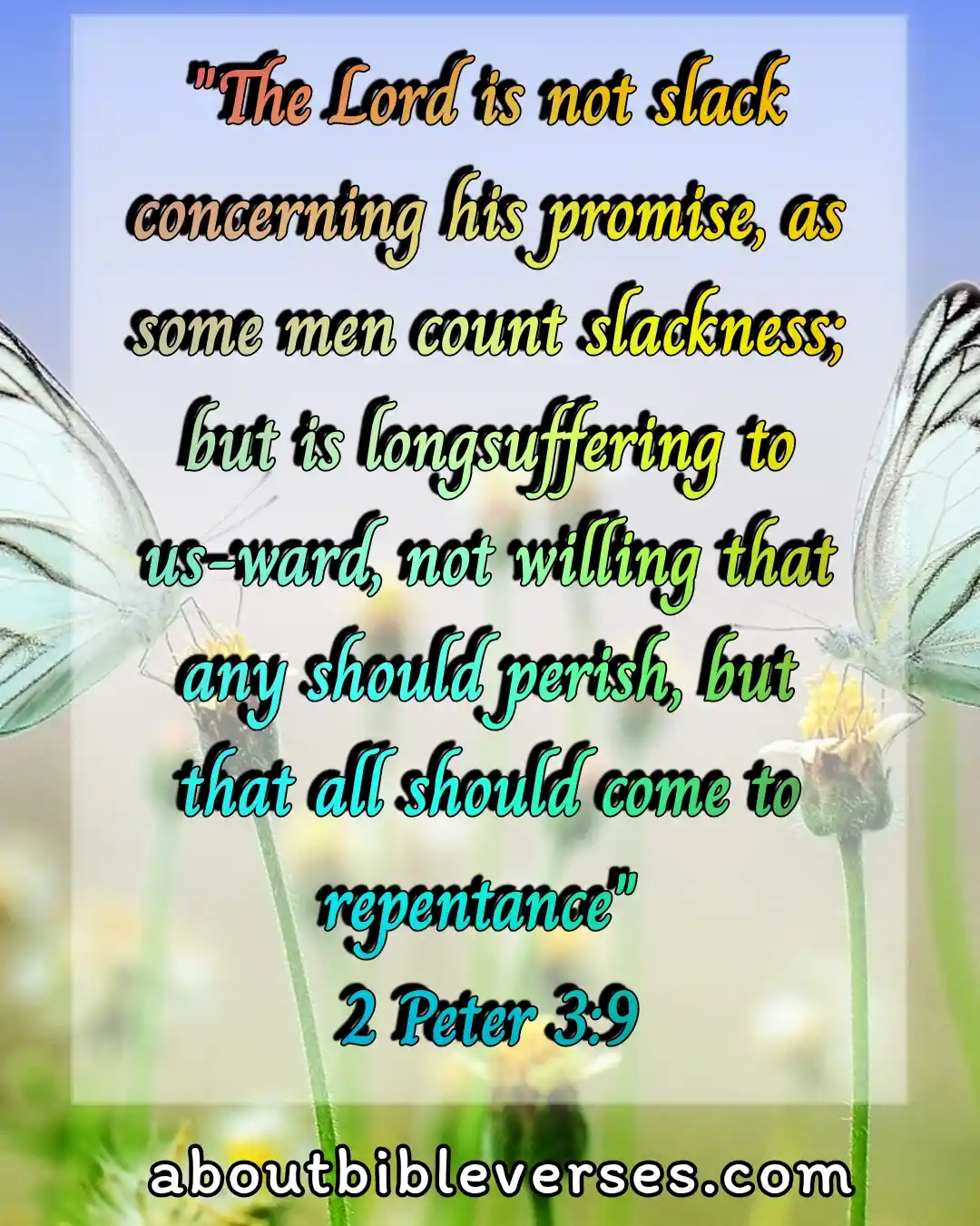 2 Peter 3:9
"The Lord is not slack concerning his promise, as some men count slackness; but is longsuffering to us-ward, not willing that any should perish, but that all should come to repentance"
Jude 4:1
"For there are certain men crept in unawares, who were before of old ordained to this condemnation, ungodly men, turning the grace of our God into lasciviousness, and denying the only Lord God, and our Lord Jesus Christ"
Colossians 2:8
"Beware lest any man spoil you through philosophy and vain deceit, after the tradition of men, after the rudiments of the world, and not after Christ"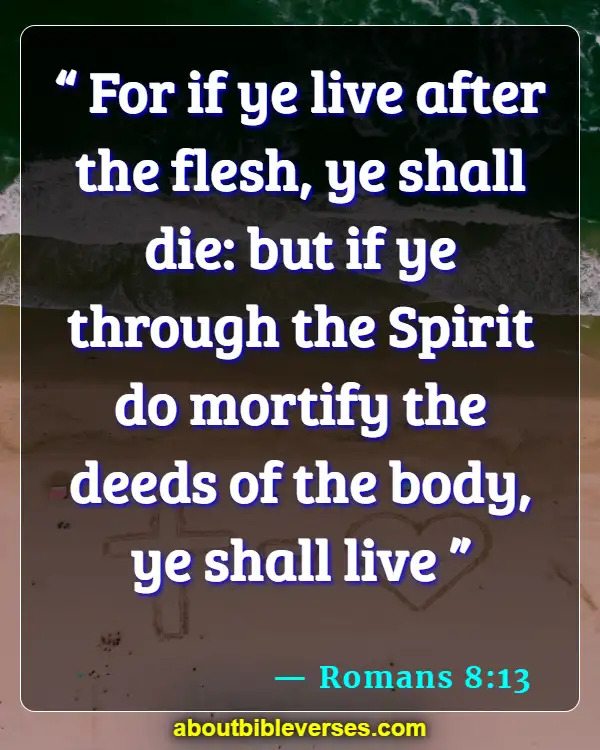 Romans 8:13
"For if ye live after the flesh, ye shall die: but if ye through the Spirit do mortify the deeds of the body, ye shall live"
1 John 3:4
"Whosoever committeth sin transgresseth also the law: for sin is the transgression of the law"
Galatians 5:21
"Envyings, murders, drunkenness, revellings, and such like: of the which I tell you before, as I have also told you in time past, that they which do such things shall not inherit the kingdom of God"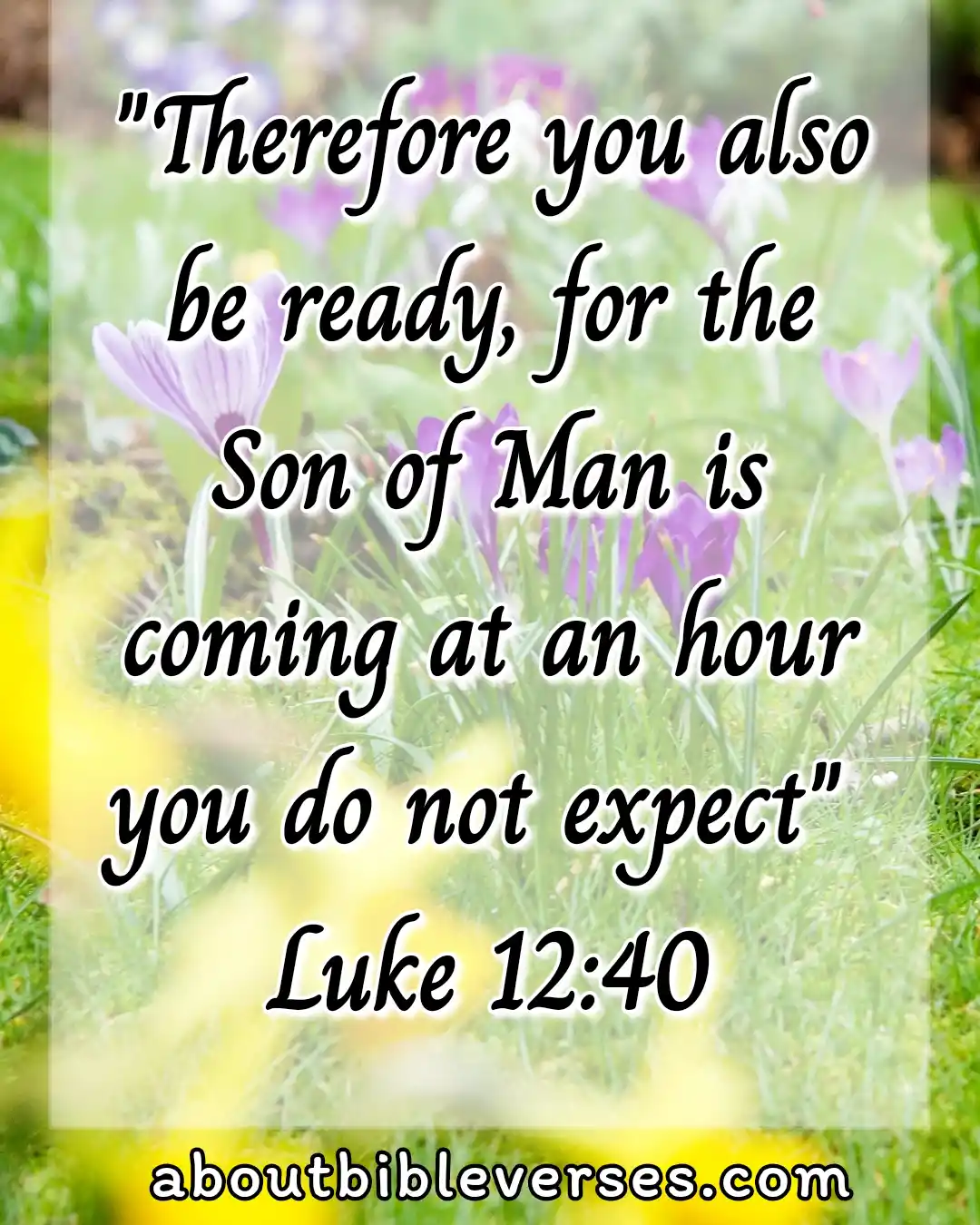 Luke 12:40
"Be ye therefore ready also: for the Son of man cometh at an hour when ye think not"
Romans 10:9
"That if thou shalt confess with thy mouth the Lord Jesus, and shalt believe in thine heart that God hath raised him from the dead, thou shalt be saved"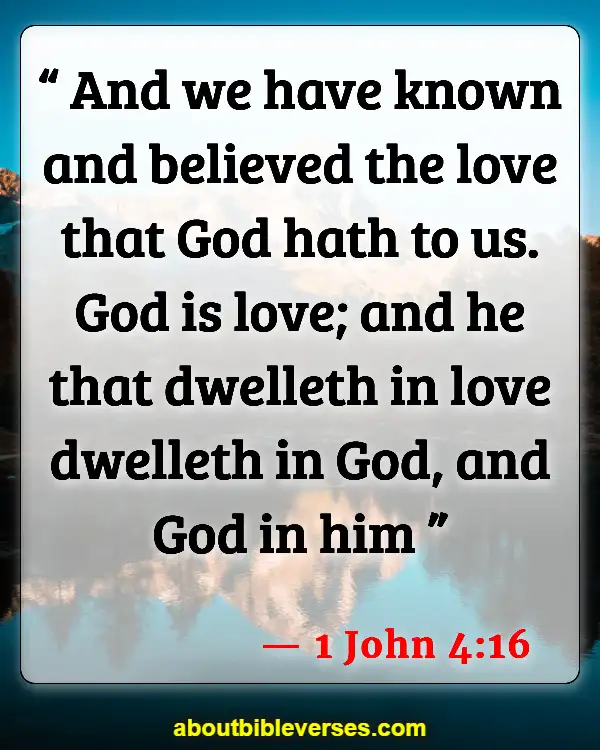 1 John 4:16
"And we have known and believed the love that God hath to us. God is love; and he that dwelleth in love dwelleth in God, and God in him"
Colossians 3:8
"But now ye also put off all these; anger, wrath, malice, blasphemy, filthy communication out of your mouth"
2 Timothy 4:3
"For the time will come when they will not endure sound doctrine; but after their own lusts shall they heap to themselves teachers, having itching ears"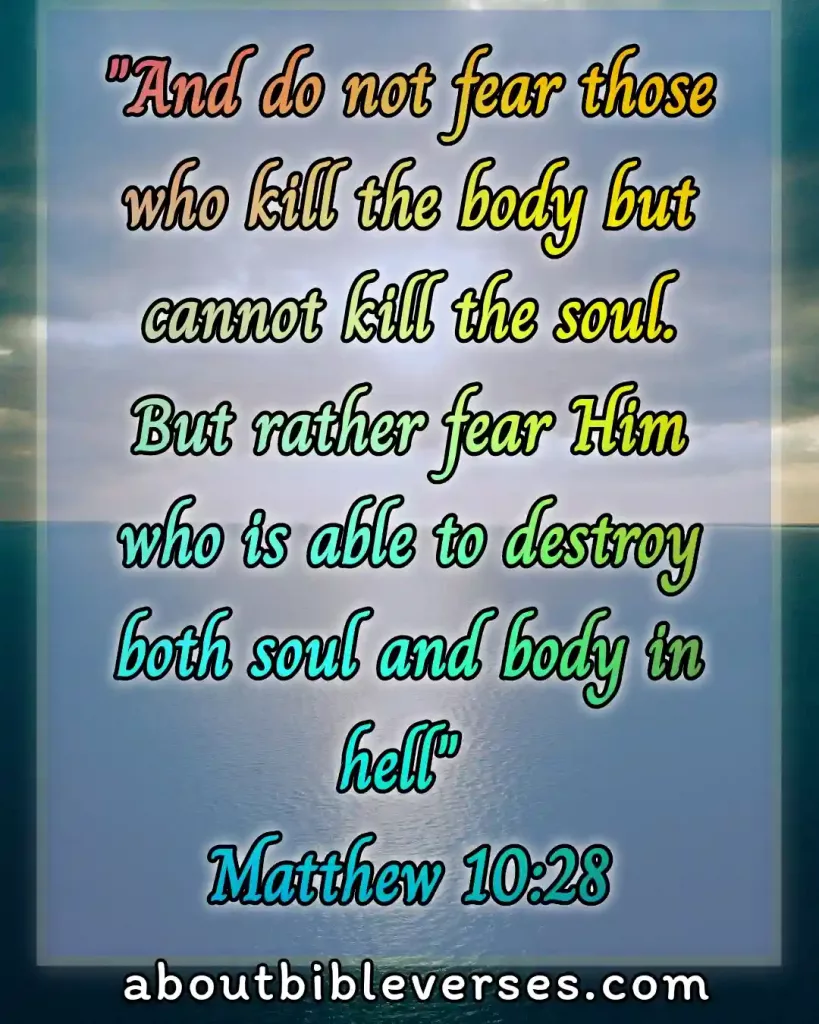 Matthew 10:28
"And fear not them which kill the body, but are not able to kill the soul: but rather fear him which is able to destroy both soul and body in hell"
2 Thessalonians 3:3
"But the Lord is faithful, who shall stablish you, and keep you from evil"
1 Thessalonians 5:9
"For God hath not appointed us to wrath, but to obtain salvation by our Lord Jesus Christ"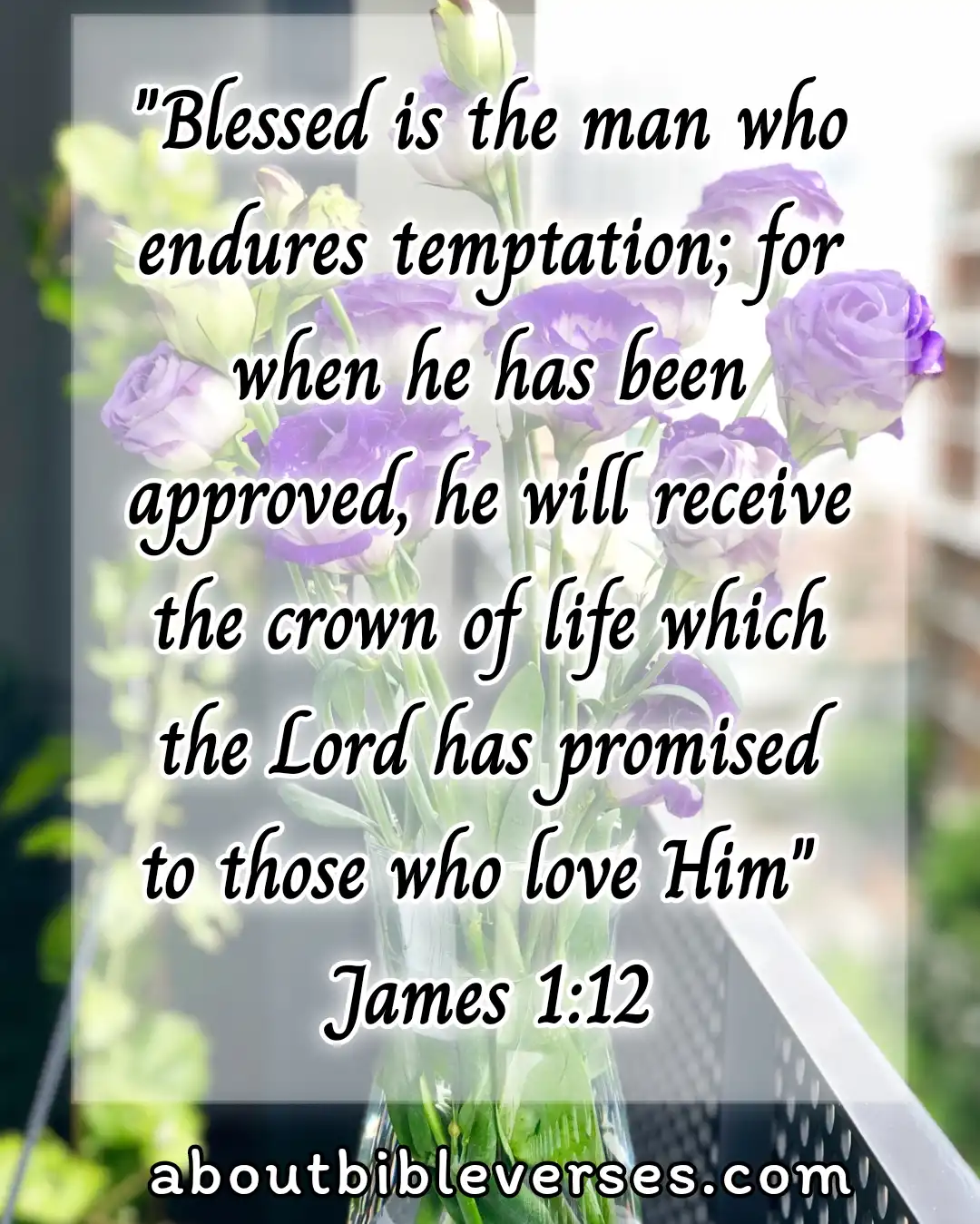 James 1:12
"Blessed is the man that endureth temptation: for when he is tried, he shall receive the crown of life, which the Lord hath promised to them that love him"
Revelation 20:10
"And the devil that deceived them was cast into the lake of fire and brimstone, where the beast and the false prophet are, and shall be tormented day and night for ever and ever"
1 Corinthians 10:13
"There hath no temptation taken you but such as is common to man: but God is faithful, who will not suffer you to be tempted above that ye are able; but will with the temptation also make a way to escape, that ye may be able to bear it"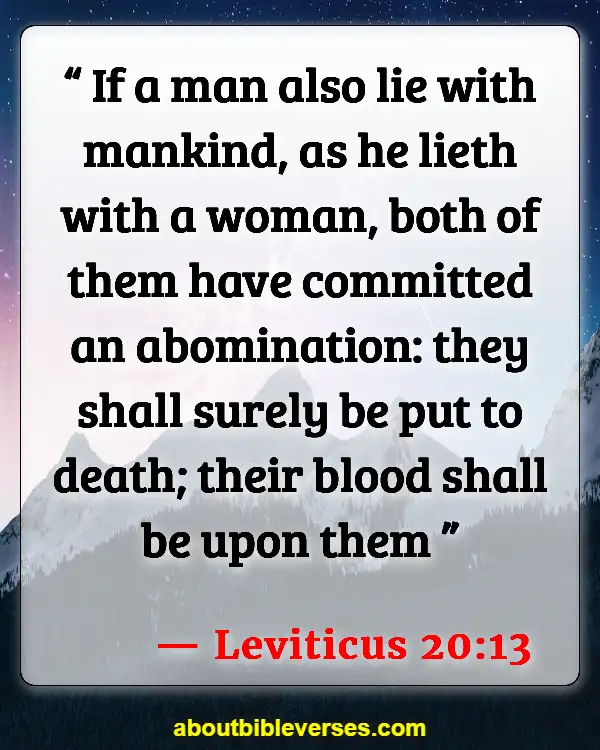 Leviticus 20:13
"If a man also lie with mankind, as he lieth with a woman, both of them have committed an abomination: they shall surely be put to death; their blood shall be upon them"
Ephesians 4:30
"And grieve not the holy Spirit of God, whereby ye are sealed unto the day of redemption"
Matthew 24:42
"Watch therefore: for ye know not what hour your Lord doth come"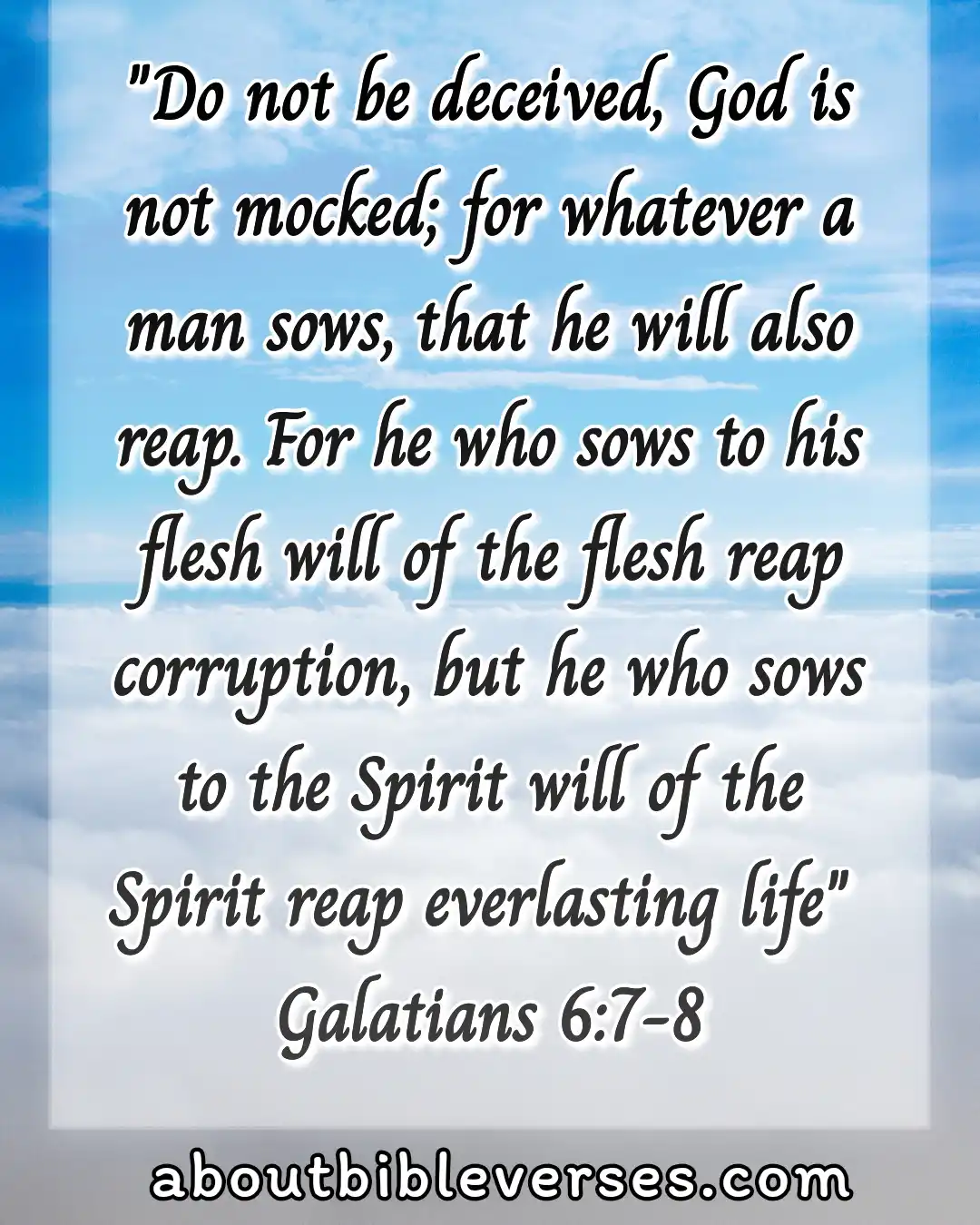 Galatians 6:7-8
"Be not deceived; God is not mocked: for whatsoever a man soweth, that shall he also reap.For he that soweth to his flesh shall of the flesh reap corruption; but he that soweth to the Spirit shall of the Spirit reap life everlasting"