My dear brothers and sisters, in this journey of life, we encounter many challenges and tribulations. As social beings, we long for companionship and support, yet the world can be a daunting place with diverse beliefs and traditions.
In our daily struggles, we may be tempted to stray from the path of righteousness and sin against the Lord. But fear not, for the strength we need to lead a righteous life comes from the Creator Himself. By submitting our lives to His caring hands, we find the fortitude to overcome our trials.
Remember, beloved, this world is not our permanent dwelling; we are but strangers passing through for a short while. Our true home awaits us in Heaven, where we shall live eternally. However, our journey here demands physical and mental endurance. The Lord understands our weaknesses, and He promises to grant us the strength to endure and persevere.
In moments of despair and weariness, do not lose hope, for Jesus calls upon the weary to seek refuge in Him. He offers solace and courage, assuring us that His shelter is a safe haven from life's storms.
Let us treasure the precious gift of life, for we were purchased with the holy blood of Jesus. Our Heavenly Father is in control of all things, and with His divine power, everything becomes possible. Rely on God's strength, and He shall empower us to triumph over every hardship.
Throughout the Bible, we find profound examples of God's people facing adversity with unwavering faith. Take heart from their stories and be inspired by the divine spiritual knowledge found within the Scriptures.
When the burdens of life weigh heavily upon you, turn to the Word of God, for it holds the key to finding strength in hard times. The Bible reminds us that God is our refuge and our fortress, a present help in times of trouble.
As we journey through life, let us hold fast to our faith, knowing that God's strength will sustain us through every trial. May we draw courage from the knowledge that we are not alone, for the Lord walks beside us, guiding our steps and leading us to eternal joy in His heavenly kingdom.
Dear friends now let's see the Bible scriptures below that talk about Strength In Hard Times.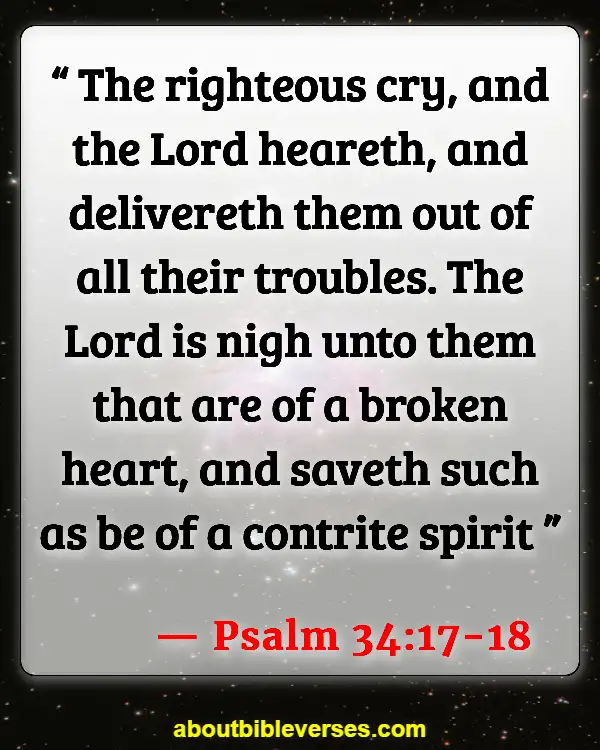 Psalm 34:17-18
"The righteous cry, and the Lord heareth, and delivereth them out of all their troubles. The Lord is nigh unto them that are of a broken heart; and saveth such as be of a contrite spirit"
2 Corinthians 12:9
"And he said unto me, My grace is sufficient for thee: for my strength is made perfect in weakness. Most gladly therefore will I rather glory in my infirmities, that the power of Christ may rest upon me"
Isaiah 41:10
"Fear thou not; for I am with thee: be not dismayed; for I am thy God: I will strengthen thee; yea, I will help thee; yea, I will uphold thee with the right hand of my righteousness"
Philippians 4:13
"I can do all things through Christ which strengtheneth me"
2 Corinthians 4:8-9
"We are troubled on every side, yet not distressed; we are perplexed, but not in despair; Persecuted, but not forsaken; cast down, but not destroyed"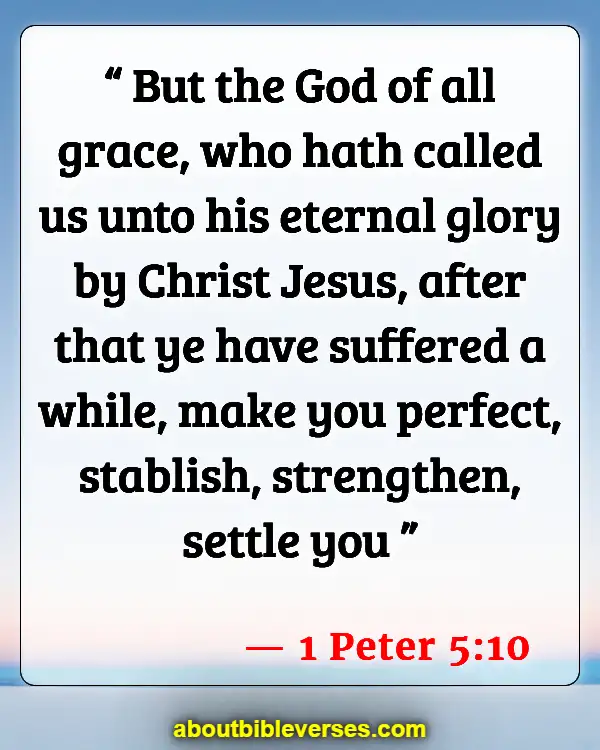 1 Peter 5:10
"But the God of all grace, who hath called us unto his eternal glory by Christ Jesus, after that ye have suffered a while, make you perfect, stablish, strengthen, settle you"
Hebrews 12:11
"Now no chastening for the present seemeth to be joyous, but grievous: nevertheless afterward it yieldeth the peaceable fruit of righteousness unto them which are exercised thereby"
Ephesians 6:10-11
"Finally, my brethren, be strong in the Lord, and in the power of his might. Put on the whole armour of God, that ye may be able to stand against the wiles of the devil"
Deuteronomy 31:6
"Be strong and of a good courage, fear not, nor be afraid of them: for the Lord thy God, he it is that doth go with thee; he will not fail thee, nor forsake thee"
1 Corinthians 16:13
"Watch ye, stand fast in the faith, quit you like men, be strong"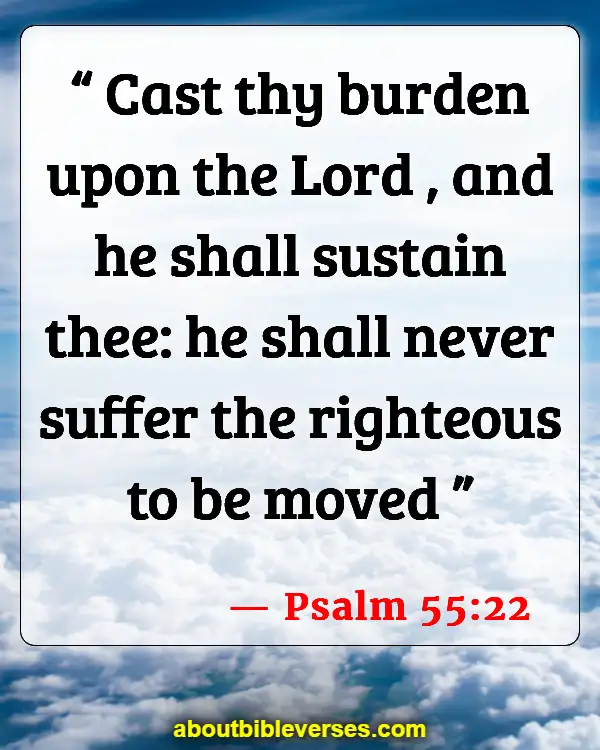 Psalm 55:22
"Cast thy burden upon the Lord , and he shall sustain thee: he shall never suffer the righteous to be moved"
1 Peter 4:19
"Wherefore let them that suffer according to the will of God commit the keeping of their souls to him in well doing, as unto a faithful Creator"
Psalm 138:7
"Though I walk in the midst of trouble, thou wilt revive me: thou shalt stretch forth thine hand against the wrath of mine enemies, and thy right hand shall save me"
Jeremiah 29:11
"For I know the thoughts that I think toward you, saith the Lord , thoughts of peace, and not of evil, to give you an expected end"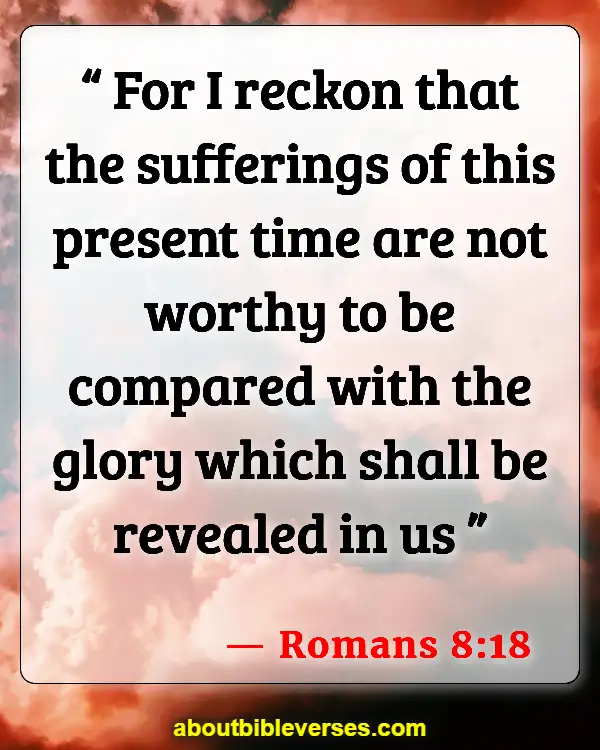 Romans 8:18
"For I reckon that the sufferings of this present time are not worthy to be compared with the glory which shall be revealed in us"
2 Corinthians 4:16-18
"For which cause we faint not; but though our outward man perish, yet the inward man is renewed day by day. For our light affliction, which is but for a moment, worketh for us a far more exceeding and eternal weight of glory; While we look not at the things which are seen, but at the things which are not seen: for the things which are seen are temporal; but the things which are not seen are eternal"
Psalm 34:19
"Many are the afflictions of the righteous: but the Lord delivereth him out of them all"
Isaiah 40:29
"He giveth power to the faint; and to them that have no might he increaseth strength"
Psalm 42:11
"Why art thou cast down, O my soul? and why art thou disquieted within me? hope thou in God: for I shall yet praise him, who is the health of my countenance, and my God"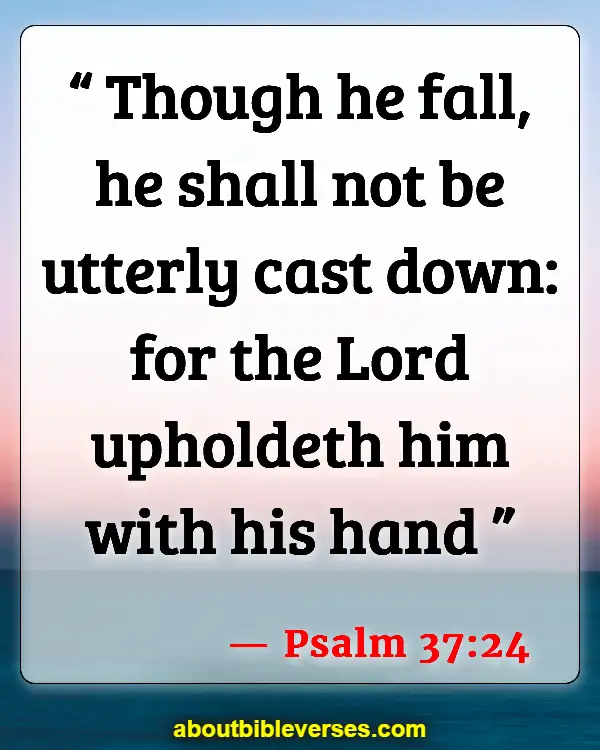 Psalm 37:24
"Though he fall, he shall not be utterly cast down: for the Lord upholdeth him with his hand"
Matthew 11:28-30
"Come unto me, all ye that labour and are heavy laden, and I will give you rest. Take my yoke upon you, and learn of me; for I am meek and lowly in heart: and ye shall find rest unto your souls. For my yoke is easy, and my burden is light"
Ephesians 6:11-12
"Put on the whole armour of God, that ye may be able to stand against the wiles of the devil. For we wrestle not against flesh and blood, but against principalities, against powers, against the rulers of the darkness of this world, against spiritual wickedness in high places"
Psalm 91:15
"He shall call upon me, and I will answer him: I will be with him in trouble; I will deliver him, and honour him"
Romans 8:31
"What shall we then say to these things? If God be for us, who can be against us?"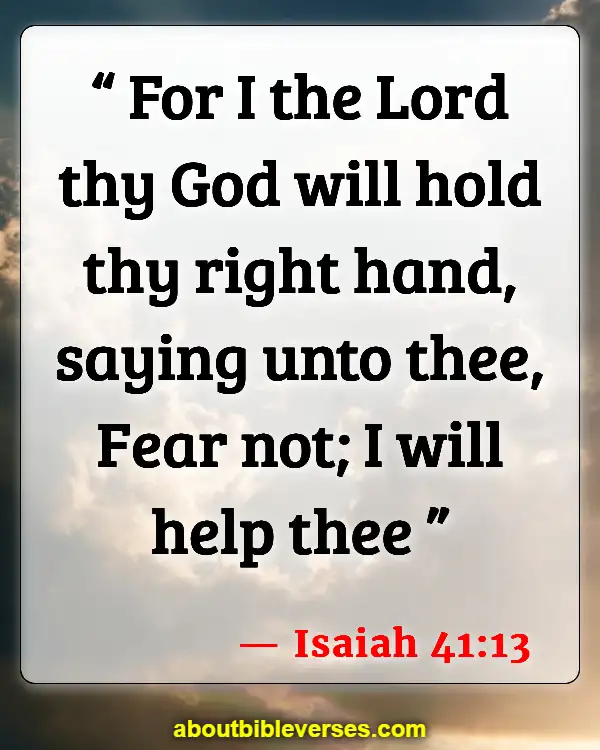 Isaiah 41:13
"For I the Lord thy God will hold thy right hand, saying unto thee, Fear not; I will help thee"
Philippians 4:7
"And the peace of God, which passeth all understanding, shall keep your hearts and minds through Christ Jesus"
Psalm 23:4
"Yea, though I walk through the valley of the shadow of death, I will fear no evil: for thou art with me; thy rod and thy staff they comfort me"
2 Corinthians 1:3-4
"Blessed be God, even the Father of our Lord Jesus Christ, the Father of mercies, and the God of all comfort; Who comforteth us in all our tribulation, that we may be able to comfort them which are in any trouble, by the comfort wherewith we ourselves are comforted of God"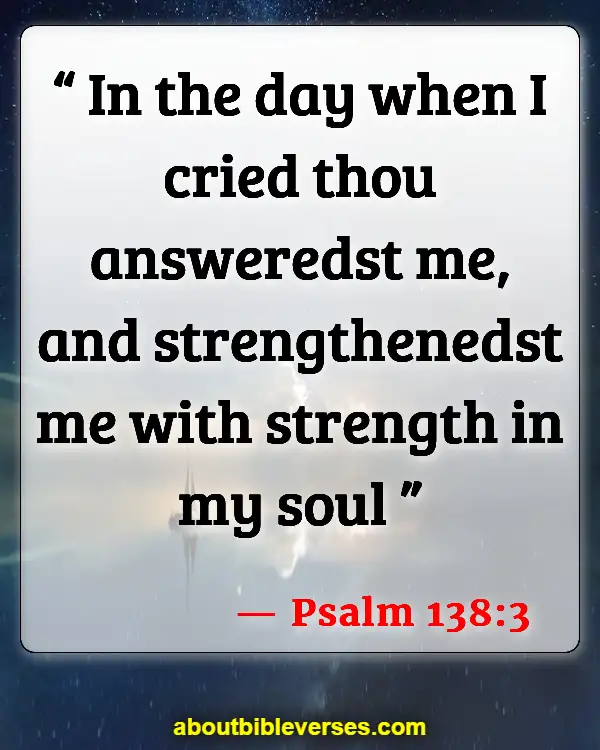 Psalm 138:3
"In the day when I cried thou answeredst me, and strengthenedst me with strength in my soul"
Isaiah 54:17
"No weapon that is formed against thee shall prosper; and every tongue that shall rise against thee in judgment thou shalt condemn. This is the heritage of the servants of the Lord , and their righteousness is of me, saith the Lord"
Romans 8:37
"Nay, in all these things we are more than conquerors through him that loved us"
Psalm 73:26
"My flesh and my heart faileth: but God is the strength of my heart, and my portion for ever"
Psalm 34:6
"This poor man cried, and the Lord heard him, and saved him out of all his troubles"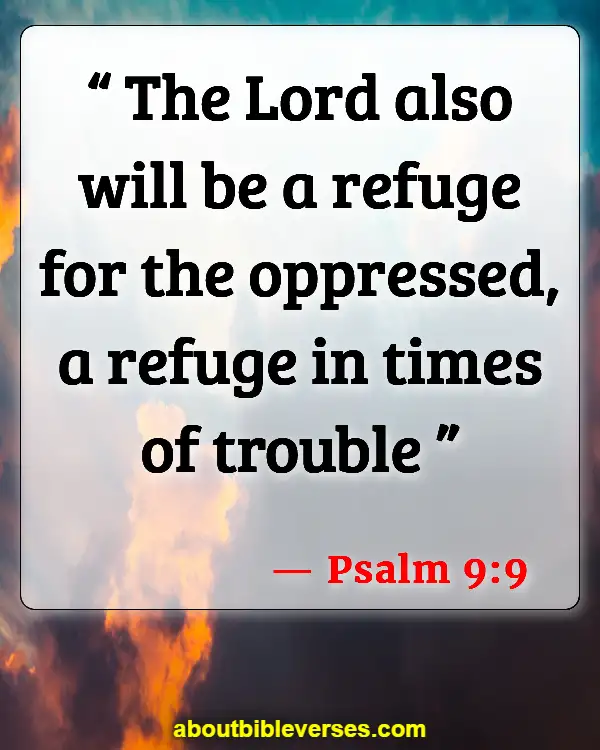 Psalm 9:9
"The Lord also will be a refuge for the oppressed, a refuge in times of trouble"
Isaiah 43:1
"But now thus saith the Lord that created thee, O Jacob, and he that formed thee, O Israel, Fear not: for I have redeemed thee, I have called thee by thy name; thou art mine"
Psalm 34:18
"The Lord is nigh unto them that are of a broken heart; and saveth such as be of a contrite spirit"
Isaiah 66:12
"For thus saith the Lord , Behold, I will extend peace to her like a river, and the glory of the Gentiles like a flowing stream: then shall ye suck, ye shall be borne upon her sides, and be dandled upon her knees"
Psalm 46:1-2
"God is our refuge and strength, a very present help in trouble. Therefore will not we fear, though the earth be removed, and though the mountains be carried into the midst of the sea"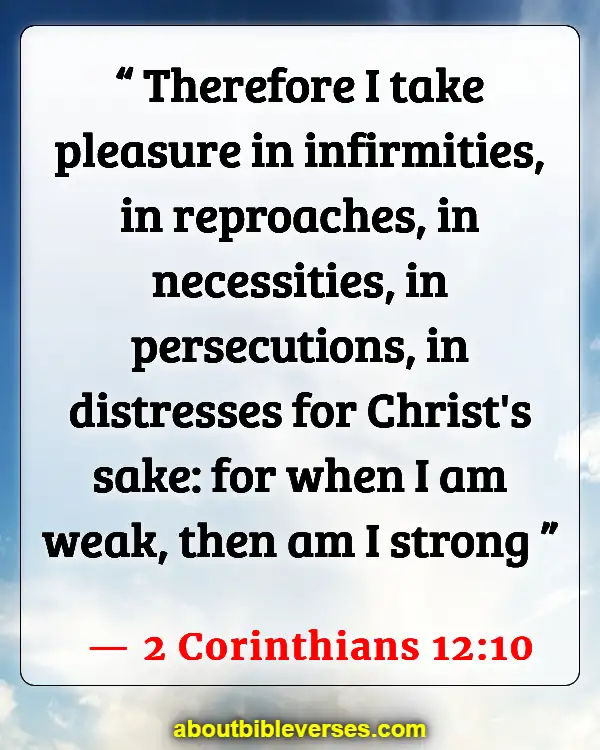 2 Corinthians 12:10
"Therefore I take pleasure in infirmities, in reproaches, in necessities, in persecutions, in distresses for Christ's sake: for when I am weak, then am I strong"
Isaiah 40:31
"But they that wait upon the Lord shall renew their strength; they shall mount up with wings as eagles; they shall run, and not be weary; and they shall walk, and not faint"
1 Peter 1:6-7
"Wherein ye greatly rejoice, though now for a season, if need be, ye are in heaviness through manifold temptations: That the trial of your faith, being much more precious than of gold that perisheth, though it be tried with fire, might be found unto praise and honour and glory at the appearing of Jesus Christ"
Psalm 34:15
"The eyes of the Lord are upon the righteous, and his ears are open unto their cry"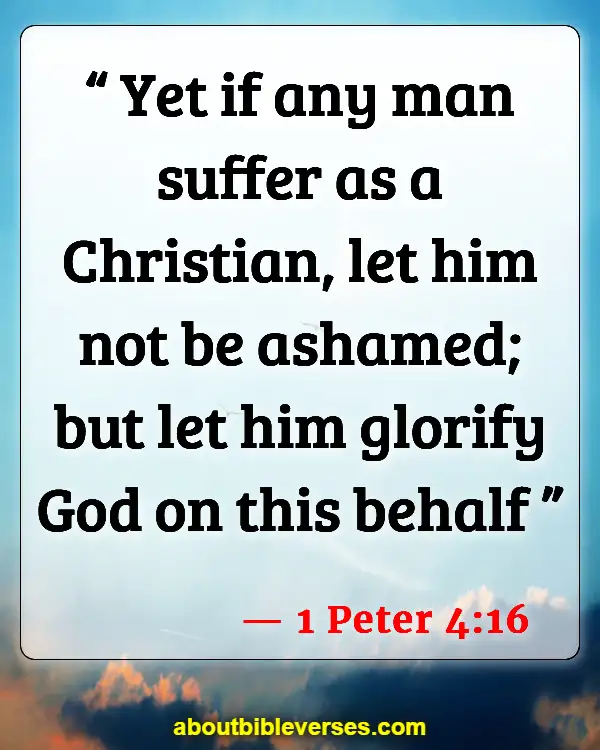 1 Peter 4:16
"Yet if any man suffer as a Christian, let him not be ashamed; but let him glorify God on this behalf"