We the human being are social animals. We cannot live without society. But living in a society with people is not an easy task.
People have their own beliefs and traditions. Throughout our lives, we face many trials and troubles. Even the temptations also allow us to commit sin against the Lord.
To live a righteous life we must have the strength and that should be obtained from the Creator. To overcome the daily tasks we need to have physical and mental strength. The Lord knows our weakness, that is why we need to submit our life in His hands.
This world is not our permanent house, we are just a stranger for a few years. But we have to determine to enter into Heaven where we will live forever.
Many times people lose their hopes and that leads them to commit suicide. But Jesus said those who are weary and tired, should come to Me, cause I will give them shelter.
We should not give up our precious life at any cost. We must remember that we are bought by the holy blood of Jesus. God is in control of everything and with Him everything is possible. We must rely on the power of God and He will strengthen us to overcome every trial in our life.
Who are weak and disappointed, Jesus will give them strength and courage
Bible Verses about strength
Philippians 4:13 (NRSV)"I can do all things through him whstrengthensme"
explanation:- Here Paul said, he can do all types of works cause the Lord provides him strength.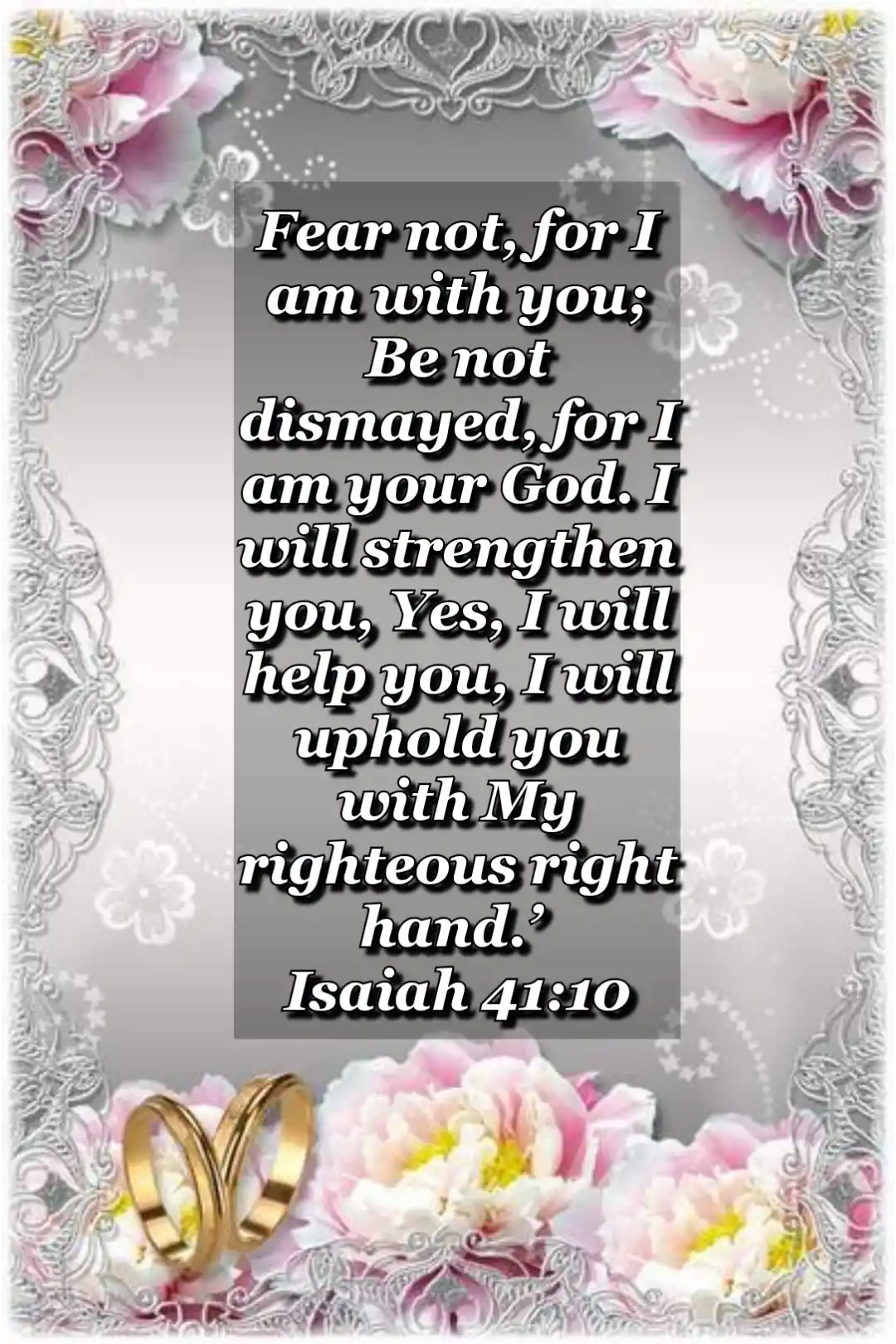 Isaiah 41:10(NRSV) "do not fear, for I am with you,do not be afraid, for I am your God;I will strengthen you, I will help you,I will uphold you with my victorious right hand"
explanation:-The Lord gives strength who seeks it. He knows us very well. When we feel that the Lord is with us, fear can not reign over us.
God promised that every time He will help us when we are in trouble.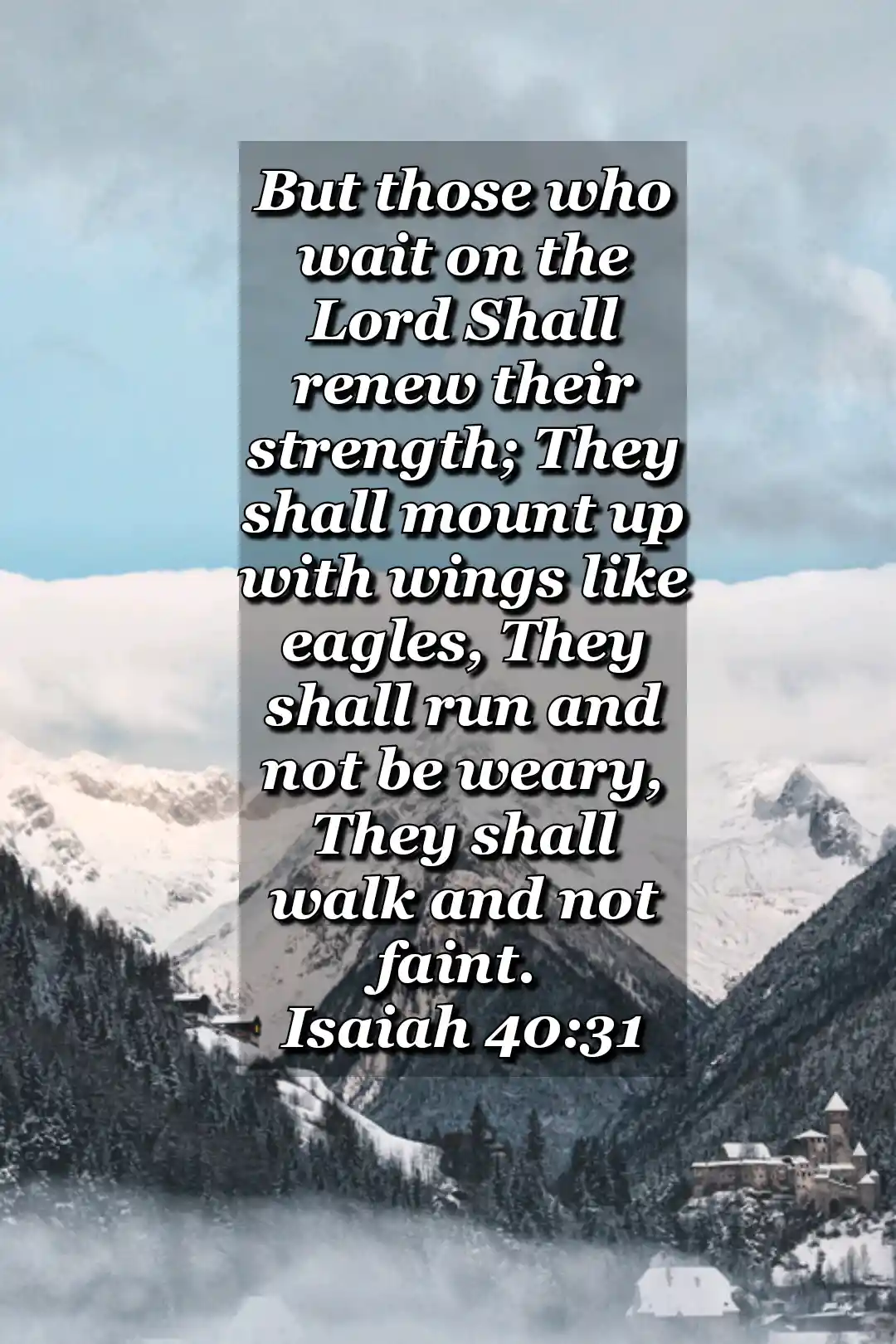 Isaiah 40:31(NRSV)"but those who wait for the Lord shall renew their strength,they shall mount up with wings like eagles,they shall run and not be weary, they shall walk and not faint"
explanation:-It is wise to wait for the Lord. Because strength and healing come from the Lord. We should not take quick decisions to leave the battle, rather we should show our patient and depend on the will of God.
Exodus 15:2(NRSV)"The Lord is my strength and my might,and he has become my salvation;this is my God, and I will praise him,my father's God, and I will exalt him"
explanation:- The Lord deserves all the praises and glory because He is our strength and might.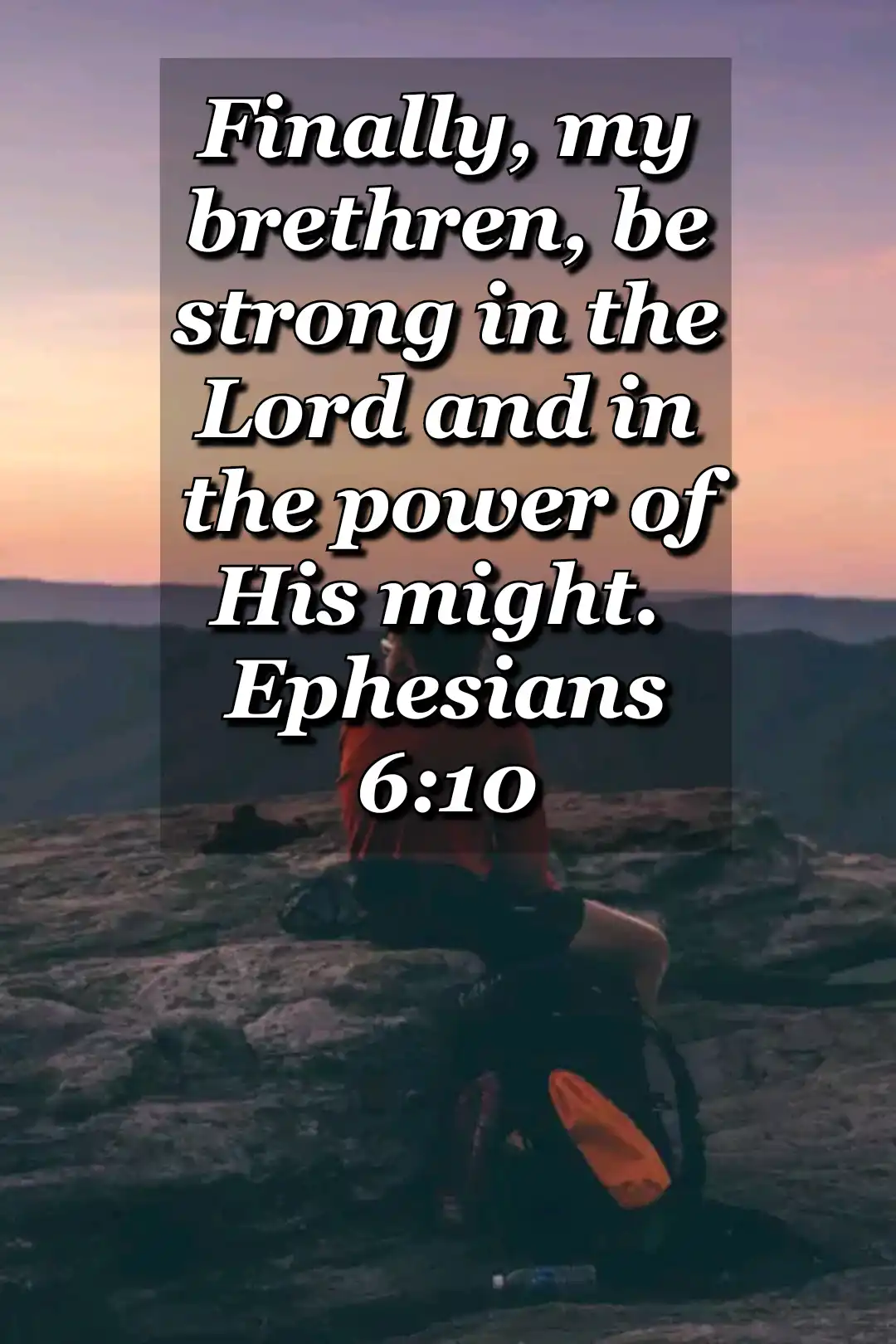 Ephesians 6:10(NRSV)"Finally, be strong in the Lord and in the strength of his power"
explanation:-We should not rely on our own strength, rather we must stand on God's Strength.
Psalm 29:11(NRSV)"May the Lord give strength to his people! May the Lord bless his people with peace!"
explanation:-We should pray to God so that people might receive His strength and peace to overcome this sinful world.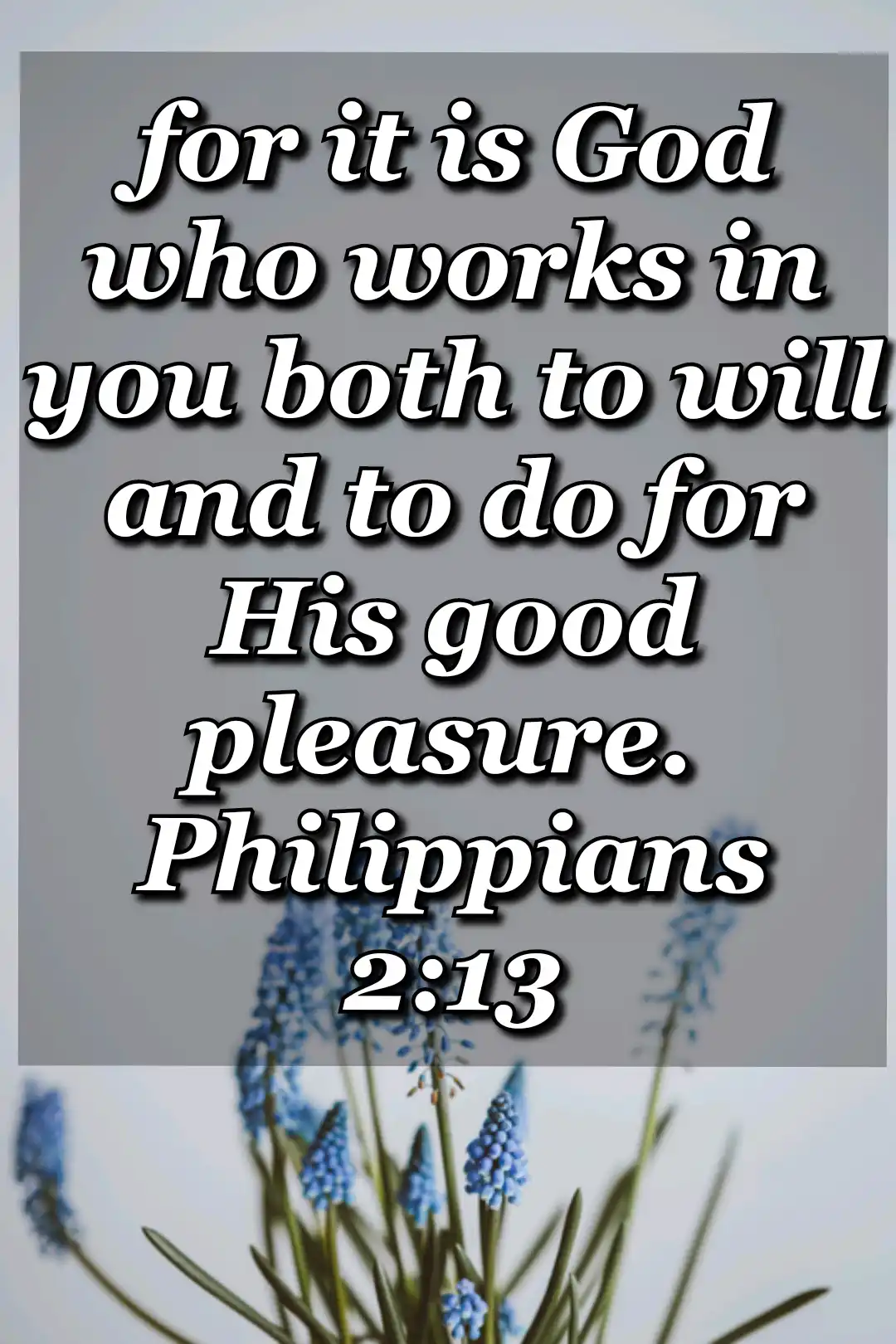 Philippians 2:13(NRSV)"for it is God who is at work in you, enabling you both to will and to work for his good pleasure"
explanation:-The Lord uses His people for the extension of His kingdom. He gives us good intentions to perform righteous deeds.

1 Chronicles 16:11(NRSV)"Seek the Lord and his strength, seek his presence continually"
explanation:-A man of God will always seek God's presence in his life. In every situation, he will turn to God's strength.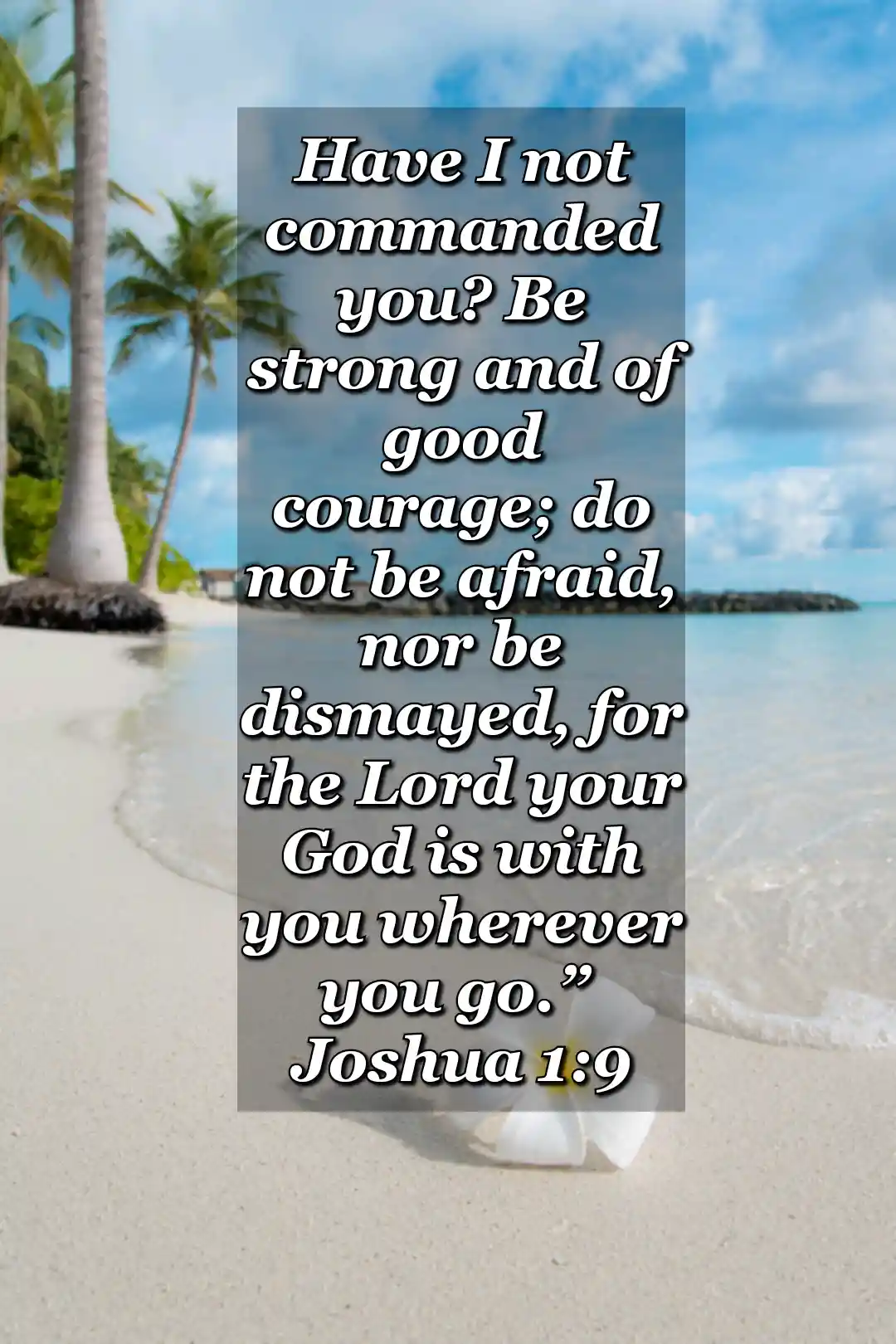 Joshua 1:9(NRSV)" I hereby command you: Be strong and courageous; do not be frightened or dismayed, for the Lord your God is with you wherever you go"
explanation:-When God uses someone for His ministry, He will provide all the essential things. He will be his guider and protect him from all types of harm.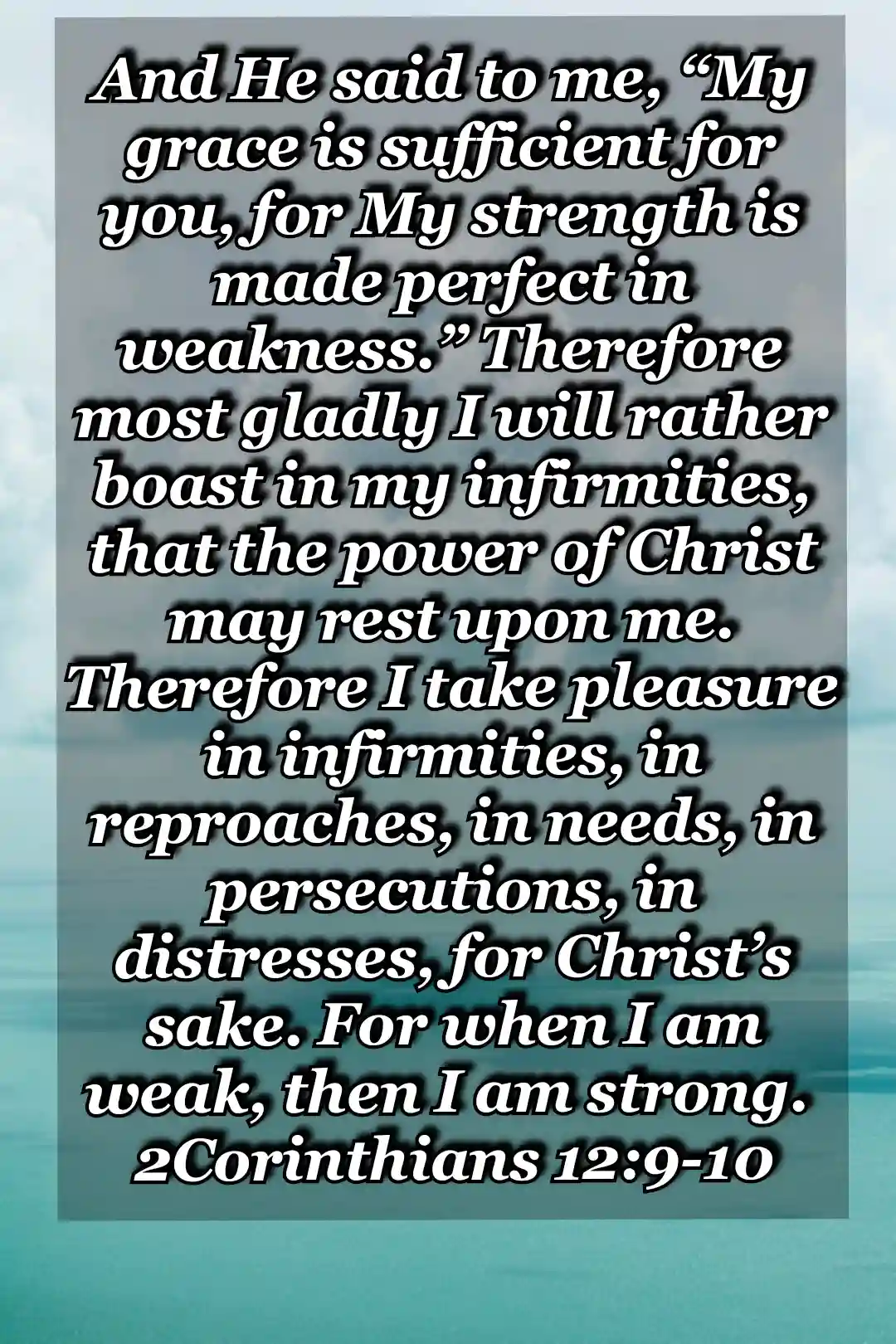 2 Corinthians 12:9-10(NRSV)"9 but he said to me, "My grace is sufficient for you, for power is made perfect in weakness." So, I will boast all the more gladly of my weaknesses, so that the power of Christ may dwell in me.
Therefore I am content with weaknesses, insults, hardships, persecutions, and calamities for the sake of Christ; for whenever I am weak, then I am strong"
explanation :-Here Paul stated that God's grace is enough for us. We can experience His strength only when we are in trouble. We will feel His mighty presence if we are in danger. At the time of affliction, Man's and woman's strength must come from the Lord.
Paul said that whenever he had gone through all the trials for the sake of Christ, he observed the guidance of the Lord.
1 Corinthians 16:13(NRSV)" Keep alert, stand firm in your faith, be courageous, be strong"
explanation:-Being a Christian we must have a strong faith and a positive and strong mindset towards our life.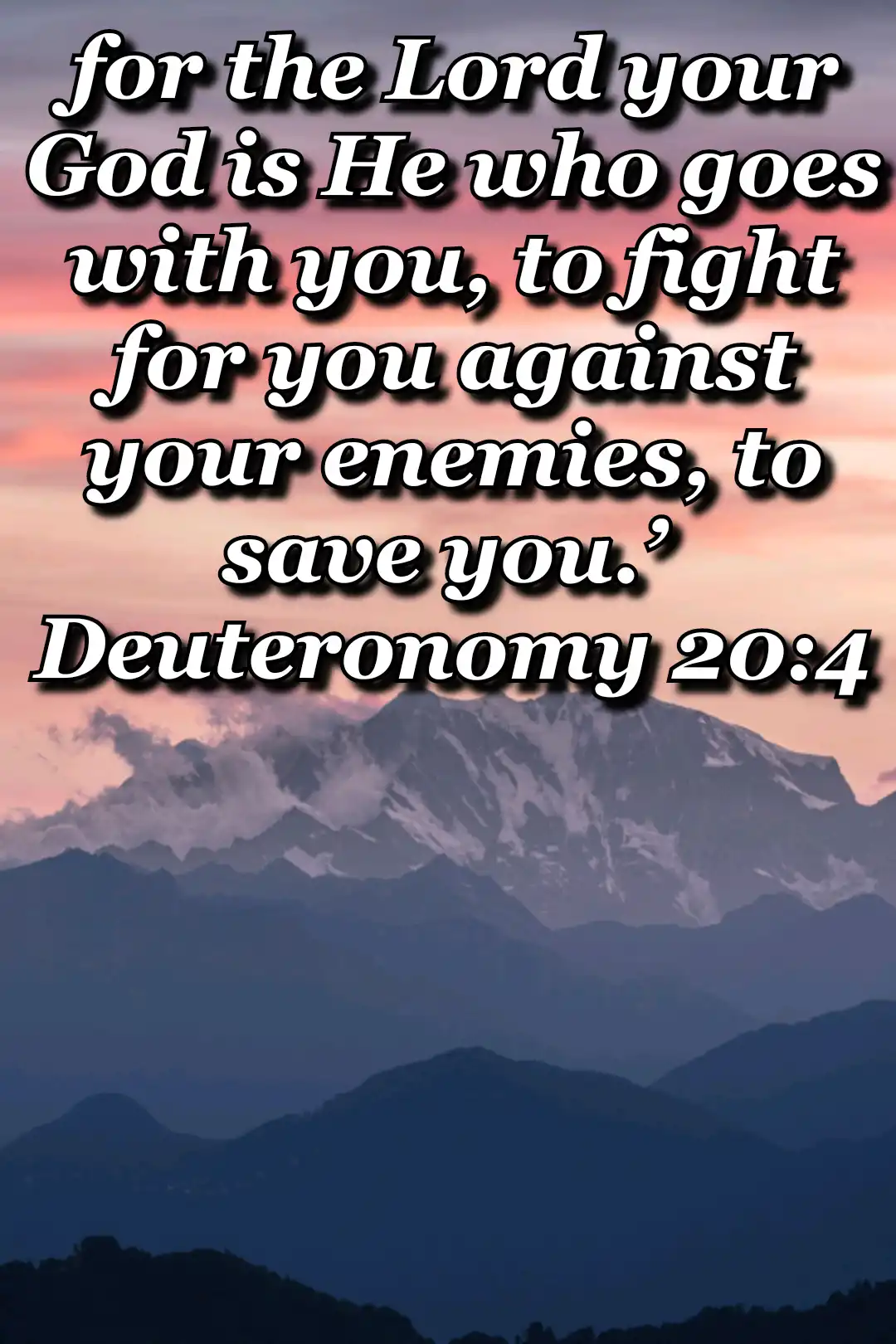 Deuteronomy 20:4(NRSV)"for it is the Lord your God who goes with you, to fight for you against your enemies, to give you victory"
explanation:-The Lord wants us to win the battle as He promised us not to leave alone, His presence will be with us wherever we go. For those who are physically weak, God will provide physical strength.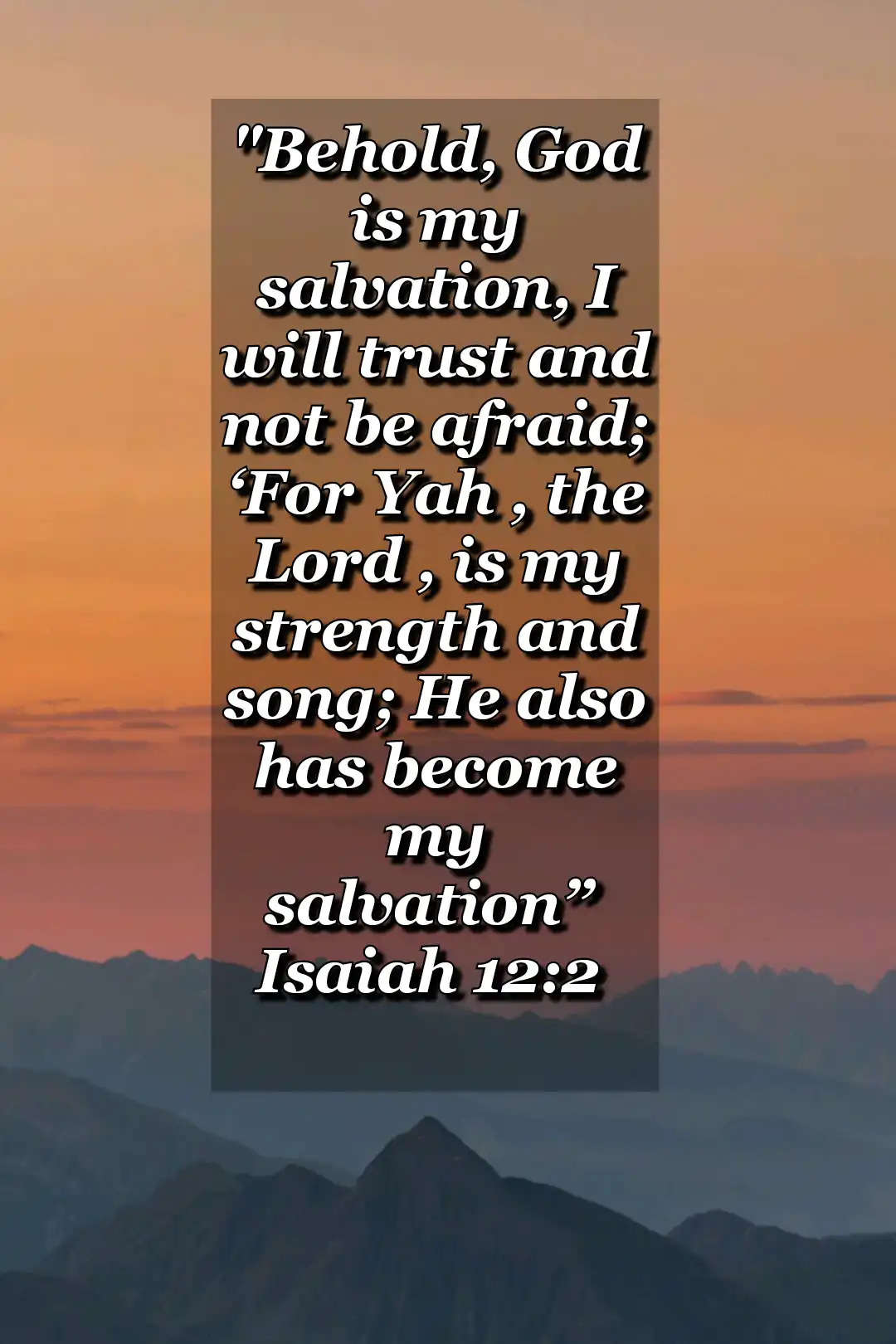 Isaiah 12:2(NRSV)"Surely God is my salvation;I will trust, and will not be afraid,for the Lord God is my strength and my might;he has become my salvation"
explanation:-Apart from the Lord no one can ever give salvation. Salvation belongs to God alone. He freely gives strength and Salvation who obey Him diligently.
1 Chronicles 29:12(NRSV)"Riches and honor come from you, and you rule over all. In your hand are power and might; and it is in your hand to make great and to give strength to all"
explanation:- honor and wealth come from the Lord. He is the might and powerful God. Only He can give strength to those who need it.
2 Thessalonians 3:16(NRSV)"Now may the Lord of peace himself give you peace at all times in all ways. The Lord be with all of you"
explanation:-When we think so many worldly things, we become tired and lose our peace. The Lord is the source of peace, only He can give us a heavenly peace that will keep us mentally strong and healthy. We need to seek God's strength in the hard times.
What is the prayer for strength?
Sometimes we face hardships and trials in our lives. We give up our hopes. But the Lord desires us to have a never-give-up attitude. We need to focus on Jesus, even He has gone through many trials in His life. He overcame all the temptations by prayers.
We are to be in praters so that we can defeat the enemy. The words of God say He gives strength who seek His mighty hand in his life. The situation can be changed by the power of God.
He has promised us that He will never give us a burden that we cannot bear. With a humble heart, kneeling down before God will help us to fight the battle and lead us into victory.