Hello dear friends, welcome to our site in the name of Jesus Christ. Today we will look at the Bible Scriptures About Resilience In KJV. If you like today's post then definitely comment and share.
The Bible encourages believers to be resilient in their faith and to persevere through trials and tribulations. The Bible provides countless examples of people who showed resilience in the face of adversity and grew stronger and steadfast in their faith.
One of the most well-known examples of resilience in the Bible is the story of Job. Job was a rich and righteous man who lost everything, including his wealth, his family, and his health. Despite these hardships, Job never lost faith in God and trusted in His plan. In the end, Job's faithfulness was rewarded and he prospered even more than before.
Another example of resilience in the Bible is the story of Joseph. Joseph was sold into slavery by his jealous brothers, but he never lost his dreams and his faith in God. Despite numerous obstacles and trials, Joseph remained steadfast in his determination to succeed. He eventually rose to a position of great power in Egypt.
Dear friends now let's see the Bible scriptures below that talk about Resilience.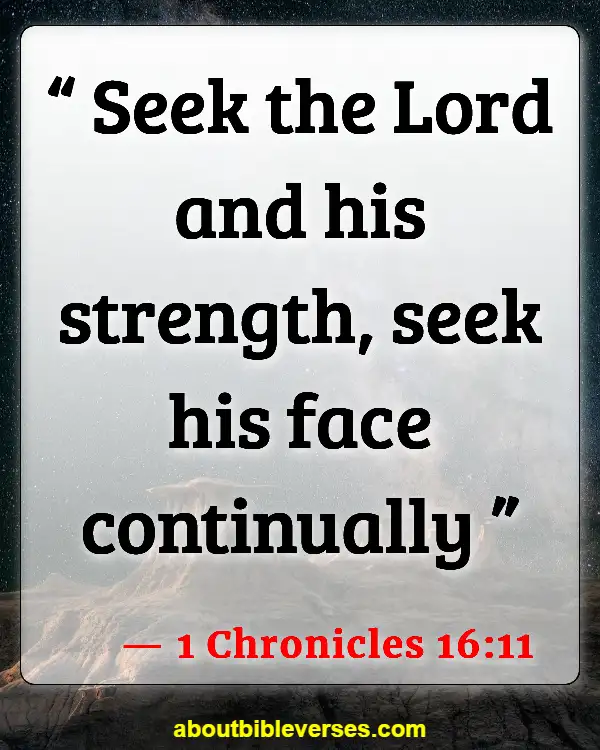 1 Chronicles 16:11
"Seek the Lord and his strength, seek his face continually"
Isaiah 40:29
"He giveth power to the faint; and to them that have no might he increaseth strength"
Psalm 31:24
"Be of good courage, and he shall strengthen your heart, all ye that hope in the Lord"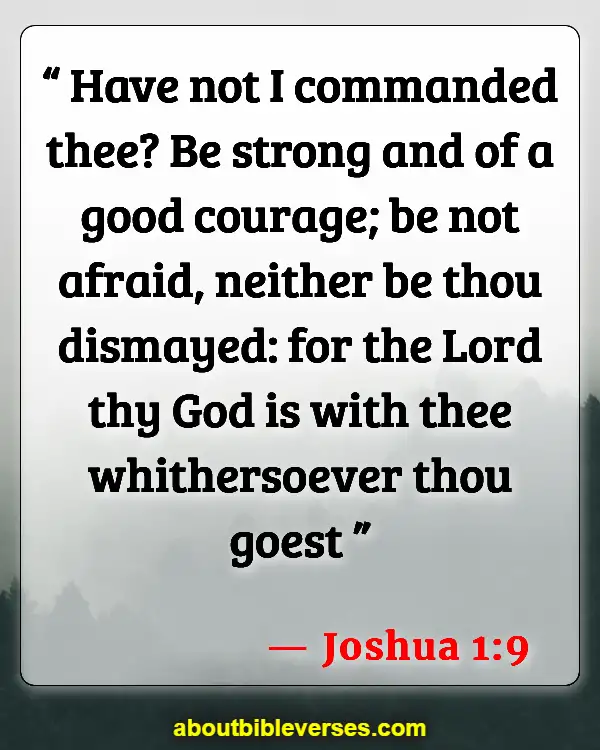 Joshua 1:9
"Have not I commanded thee? Be strong and of a good courage; be not afraid, neither be thou dismayed: for the Lord thy God is with thee whithersoever thou goest"
Romans 12:12
"Rejoicing in hope; patient in tribulation; continuing instant in prayer"
1 Corinthians 16:13
"Watch ye, stand fast in the faith, quit you like men, be strong"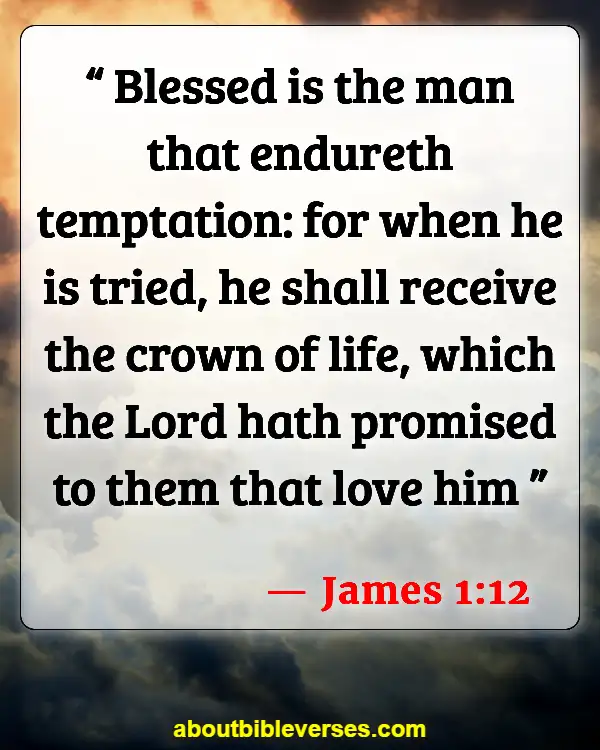 James 1:12
"Blessed is the man that endureth temptation: for when he is tried, he shall receive the crown of life, which the Lord hath promised to them that love him"
Ephesians 6:10
"Finally, my brethren, be strong in the Lord, and in the power of his might"
Hebrews 10:36
"For ye have need of patience, that, after ye have done the will of God, ye might receive the promise"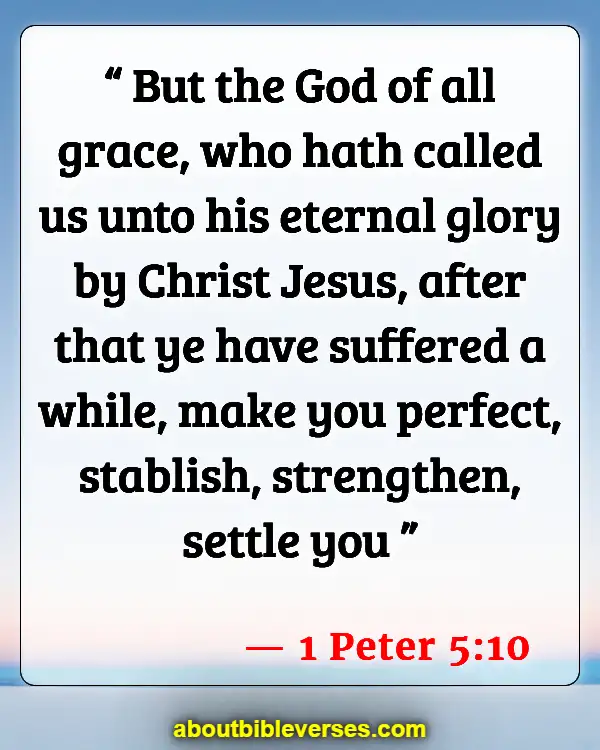 1 Peter 5:10
"But the God of all grace, who hath called us unto his eternal glory by Christ Jesus, after that ye have suffered a while, make you perfect, stablish, strengthen, settle you"
Romans 2:7
"To them who by patient continuance in well doing seek for glory and honour and immortality, eternal life"
John 16:33
"These things I have spoken unto you, that in me ye might have peace. In the world ye shall have tribulation: but be of good cheer; I have overcome the world"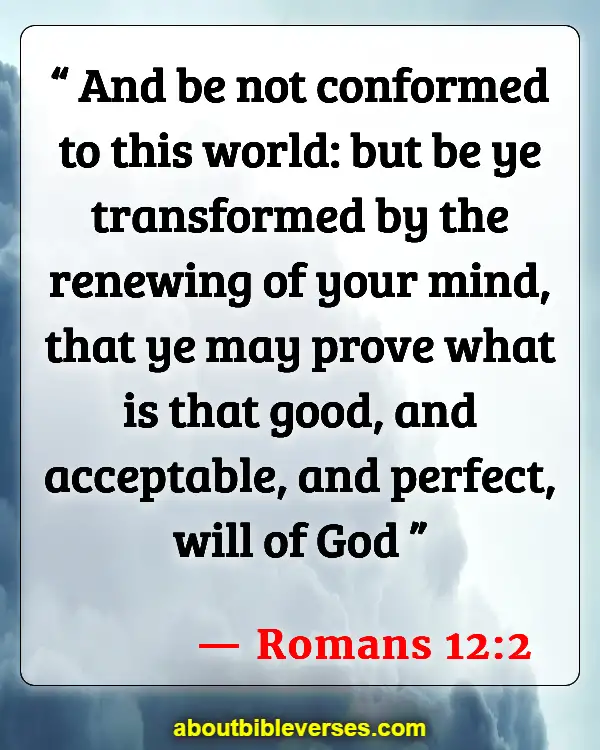 Romans 12:2
"And be not conformed to this world: but be ye transformed by the renewing of your mind, that ye may prove what is that good, and acceptable, and perfect, will of God"
Philippians 4:13
"I can do all things through Christ which strengtheneth me"
2 Corinthians 12:10
"Therefore I take pleasure in infirmities, in reproaches, in necessities, in persecutions, in distresses for Christ's sake: for when I am weak, then am I strong"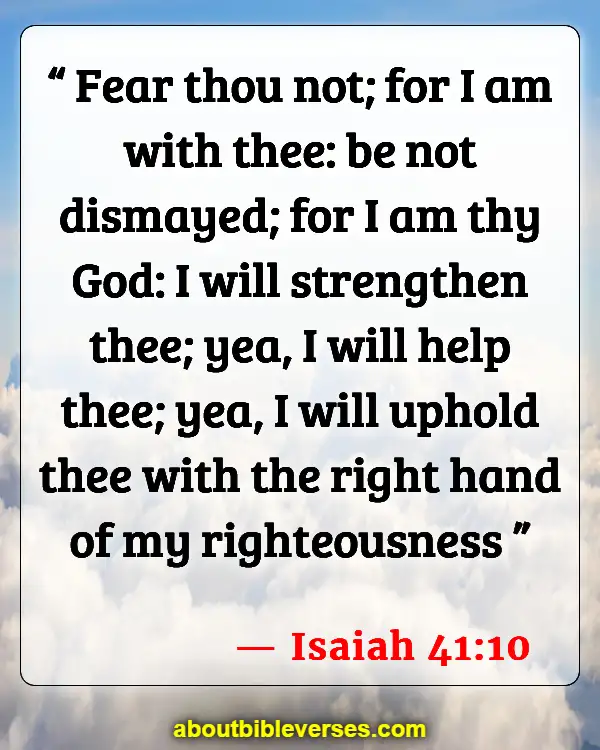 Isaiah 41:10
"Fear thou not; for I am with thee: be not dismayed; for I am thy God: I will strengthen thee; yea, I will help thee; yea, I will uphold thee with the right hand of my righteousness"
1 Corinthians 15:58
"Therefore, my beloved brethren, be ye stedfast, unmoveable, always abounding in the work of the Lord, forasmuch as ye know that your labour is not in vain in the Lord"
Philippians 4:19
"But my God shall supply all your need according to his riches in glory by Christ Jesus"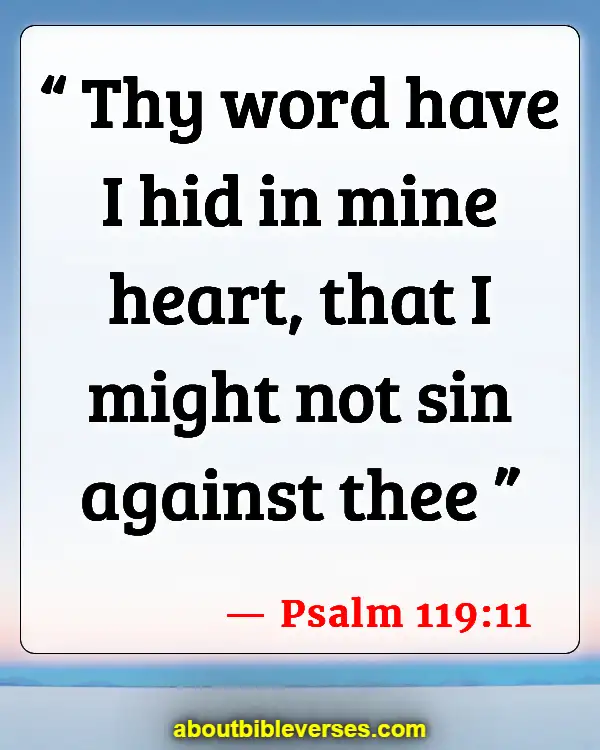 Psalm 119:11
"Thy word have I hid in mine heart, that I might not sin against thee"
2 Thessalonians 3:3
"But the Lord is faithful, who shall stablish you, and keep you from evil"
Galatians 6:9
"And let us not be weary in well doing: for in due season we shall reap, if we faint not"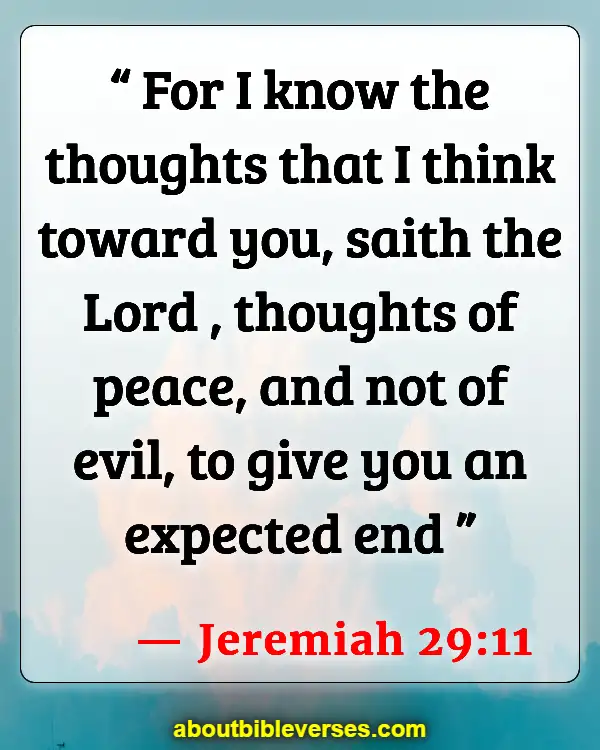 Jeremiah 29:11
"For I know the thoughts that I think toward you, saith the Lord , thoughts of peace, and not of evil, to give you an expected end"
2 Timothy 1:7
"For God hath not given us the spirit of fear; but of power, and of love, and of a sound mind"
2 Chronicles 15:7
"Be ye strong therefore, and let not your hands be weak: for your work shall be rewarded"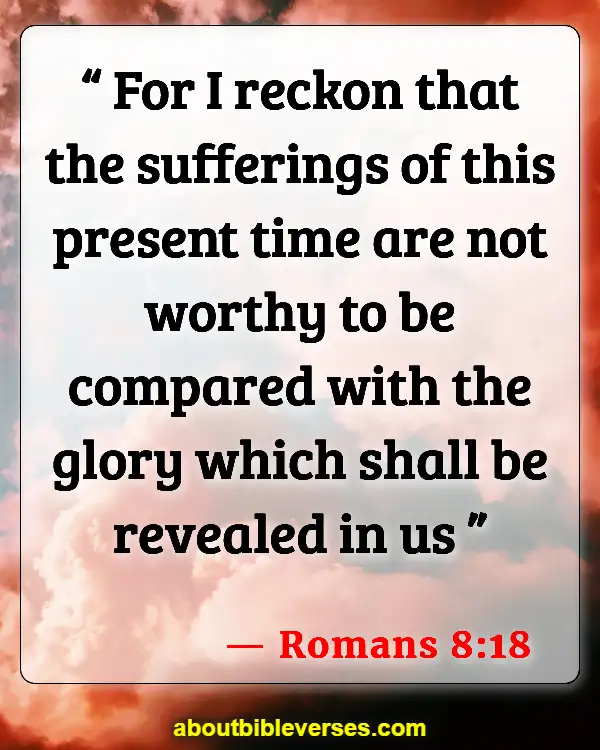 Romans 8:18
"For I reckon that the sufferings of this present time are not worthy to be compared with the glory which shall be revealed in us"
2 Corinthians 4:8
"We are troubled on every side, yet not distressed; we are perplexed, but not in despair"
Romans 15:5
"Now the God of patience and consolation grant you to be likeminded one toward another according to Christ Jesus"
Micah 7:8
"Rejoice not against me, O mine enemy: when I fall, I shall arise; when I sit in darkness, the Lord shall be a light unto me"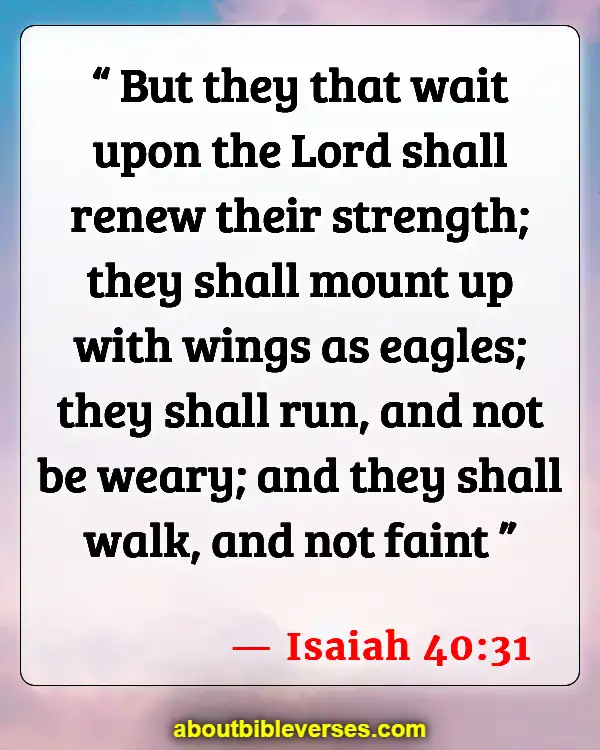 Isaiah 40:31
"But they that wait upon the Lord shall renew their strength; they shall mount up with wings as eagles; they shall run, and not be weary; and they shall walk, and not faint"
Romans 15:13
"Now the God of hope fill you with all joy and peace in believing, that ye may abound in hope, through the power of the Holy Ghost"
Psalm 86:11
"Teach me thy way, O Lord ; I will walk in thy truth: unite my heart to fear thy name"
Romans 5:3
"And not only so, but we glory in tribulations also: knowing that tribulation worketh patience"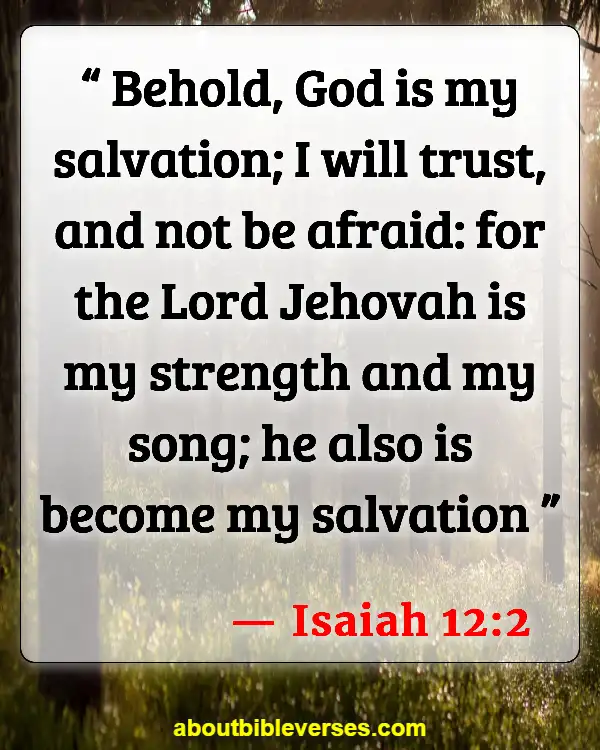 Isaiah 12:2
"Behold, God is my salvation; I will trust, and not be afraid: for the Lord Jehovah is my strength and my song; he also is become my salvation"