Hello Dear Friends, Welcome to Our Site in the Name of Jesus Christ. Today we will see in the Bible that every Pain has a purpose. If you like this post today, then of course comment and share.
Bringing Christ in our hearts means we will have a lot of suffering in this world, but with this Pain, we will be purer and there is a good thing waiting for us.
The Bible says that those who go through Pain for Christ in this world will surely spend their days in heaven, where there will be no more suffering (Revelation 21:4). Even if the world makes us sad, God will give us joy and we should never lose hope because God will surely deliver us. The Bible says God is close to the brokenhearted and saves (Psalm 34:18).
If we can overcome the Pain in this world, then we will rule with Christ. And if we refuse Christ for fear of enduring this Pain, then Christ will also deny us as the Bible says this(2 Timothy 2:12). So we must endure the hardships for the sake of Christ with a hope because God will certainly redeem us one day from this Pain and bless us (1 Peter 5:10). For example, we can see the life of Job in the Bible.
So friends we must endure pain in all situations, and there is a great purpose behind it. Let's see more Bible Verses below about every pain having a purpose.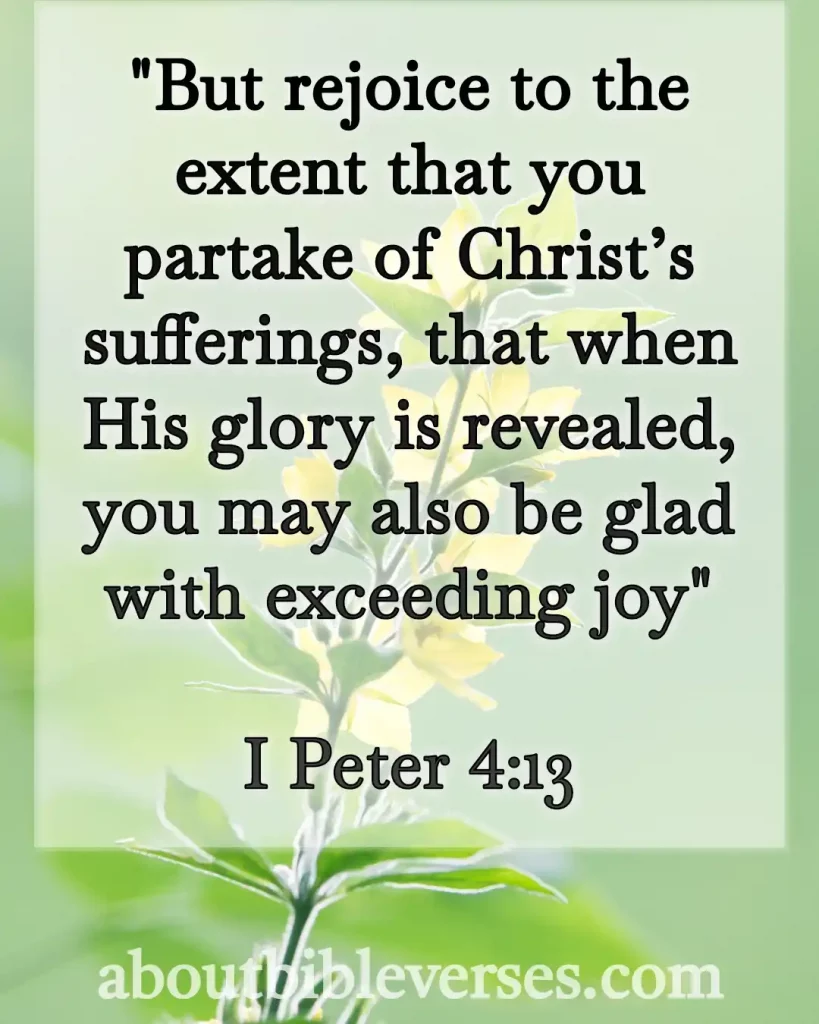 1 Peter 4:13
"But rejoice, inasmuch as ye are partakers of Christ's sufferings; that, when his glory shall be revealed, ye may be glad also with exceeding joy"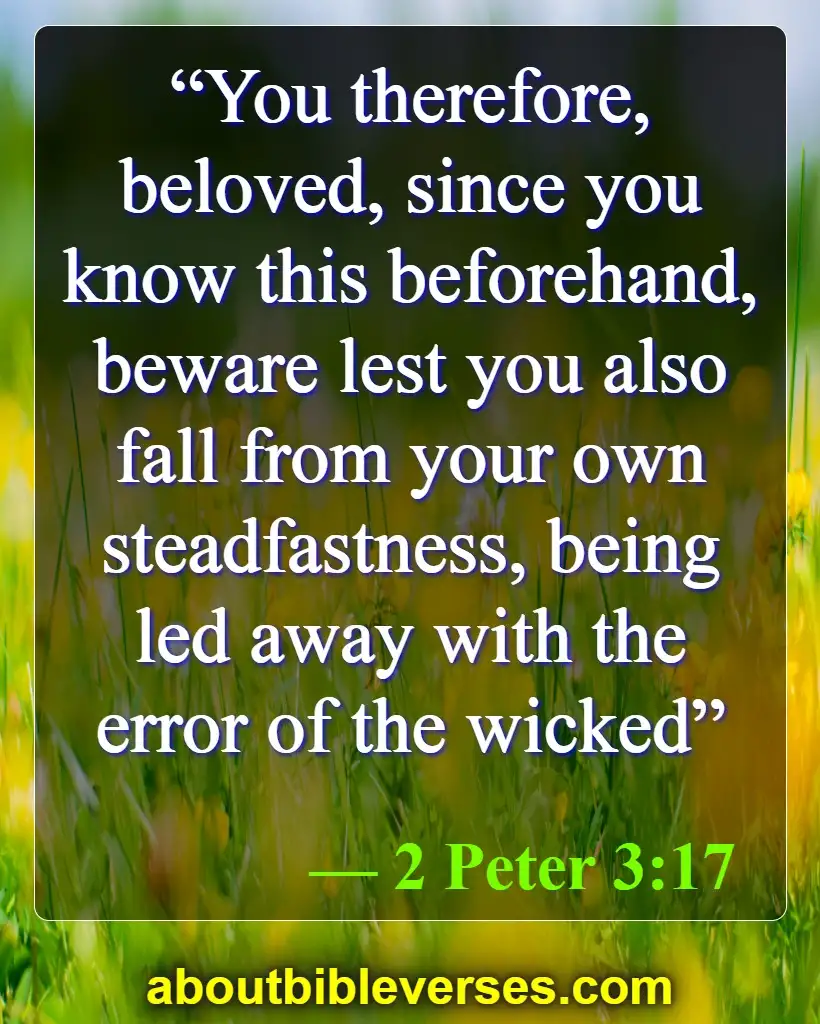 1 Peter 3:17
"For it is better, if the will of God be so, that ye suffer for well doing, than for evil doing"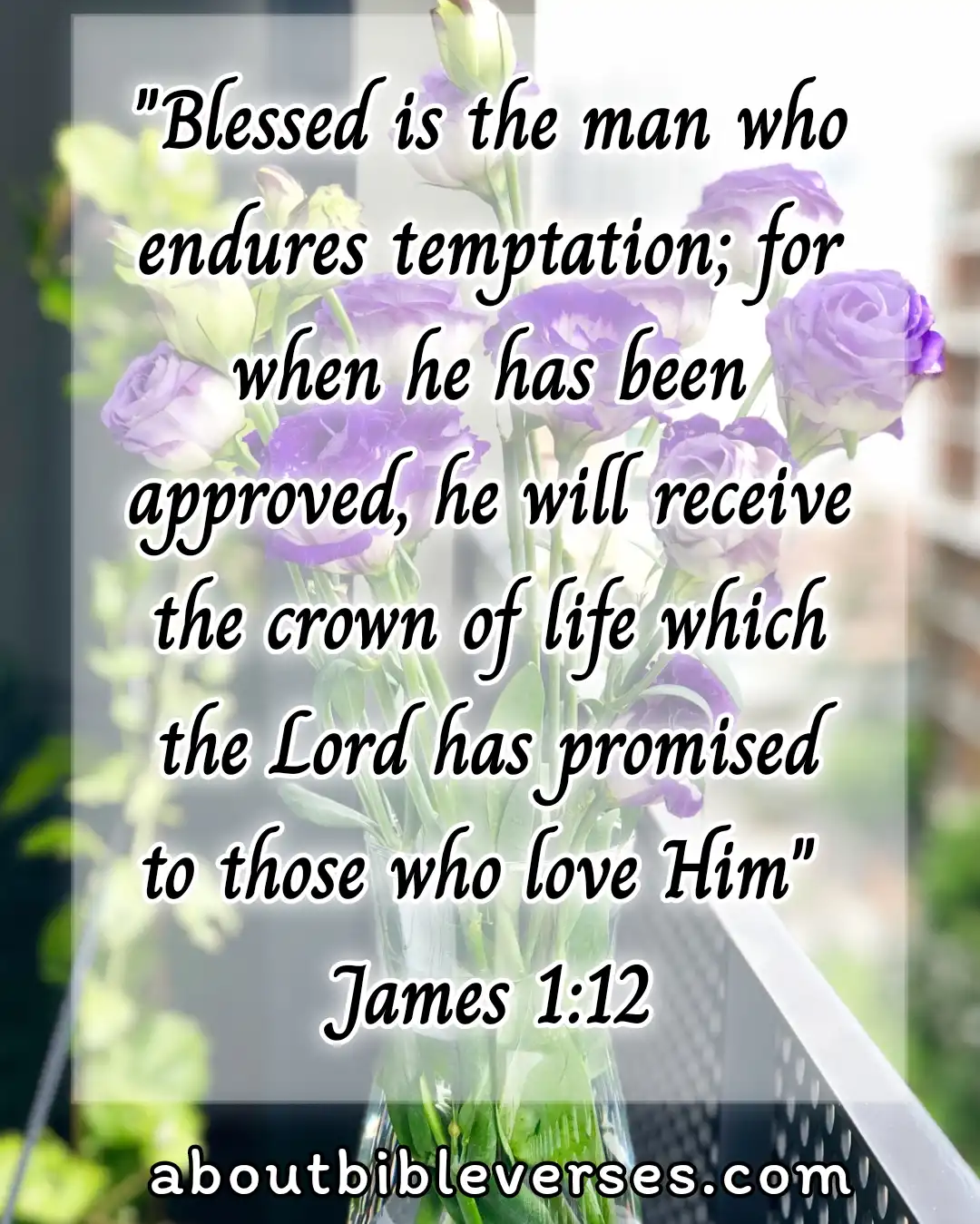 James 1:12
"Blessed is the man that endureth temptation: for when he is tried, he shall receive the crown of life, which the Lord hath promised to them that love him"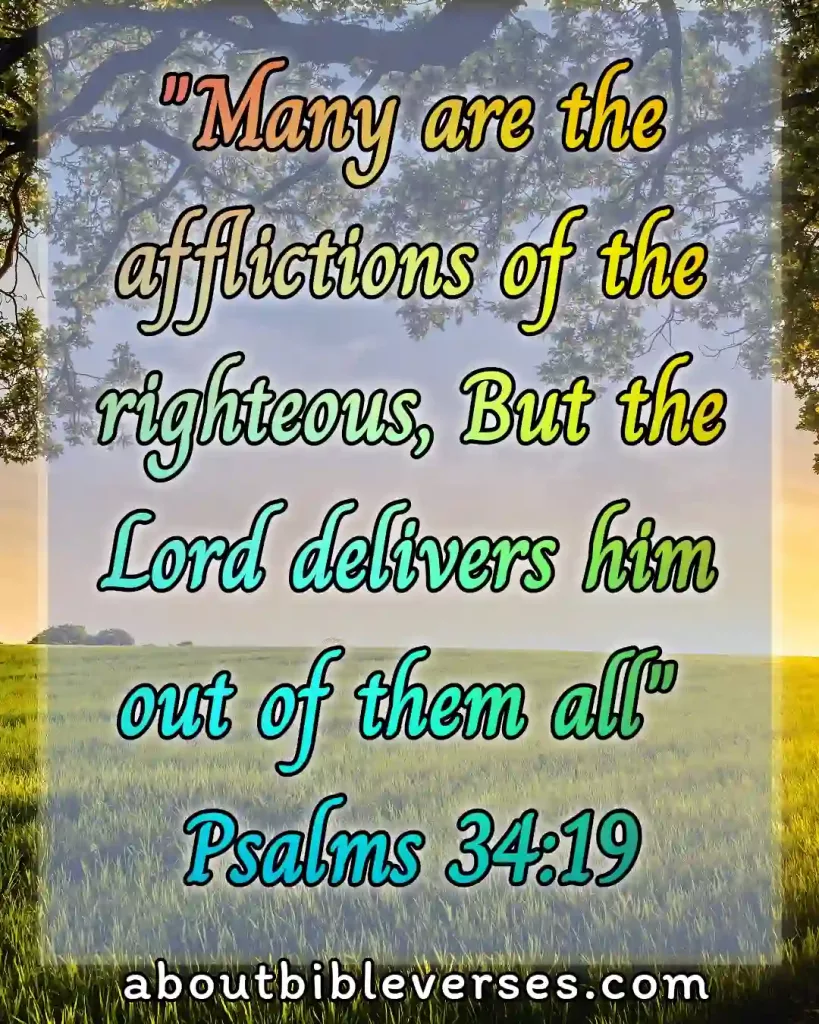 Psalm 34:19
"Many are the afflictions of the righteous: but the Lord delivereth him out of them all"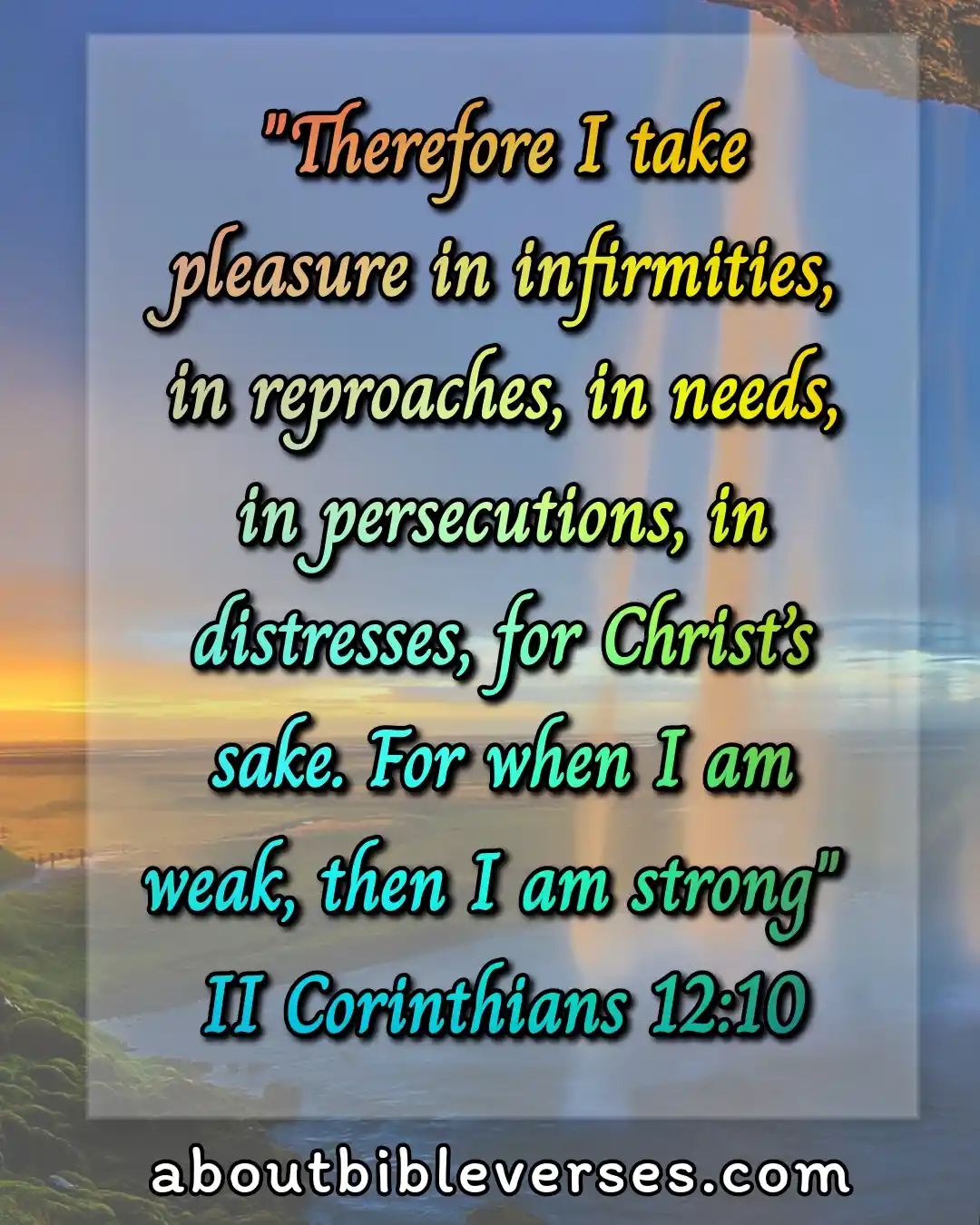 2 Corinthians 12:10
"Therefore I take pleasure in infirmities, in reproaches, in necessities, in persecutions, in distresses for Christ's sake: for when I am weak, then am I strong"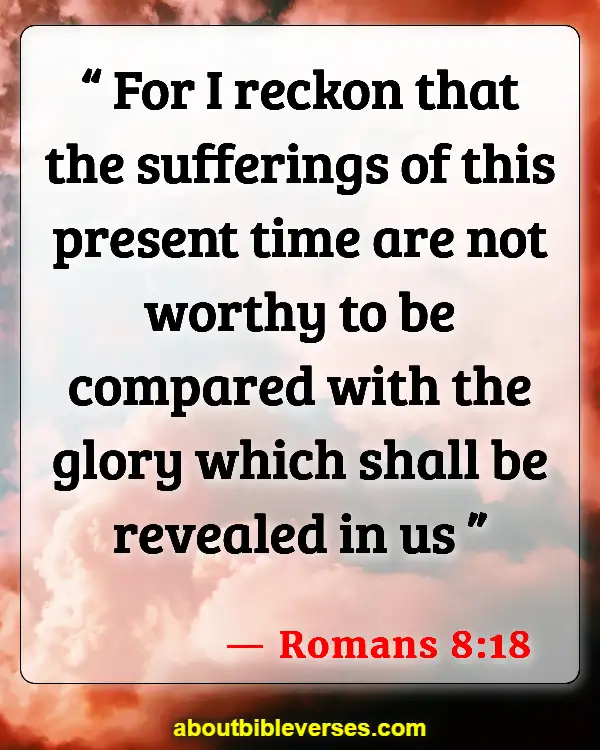 Romans 8:18
"For I reckon that the sufferings of this present time are not worthy to be compared with the glory which shall be revealed in us"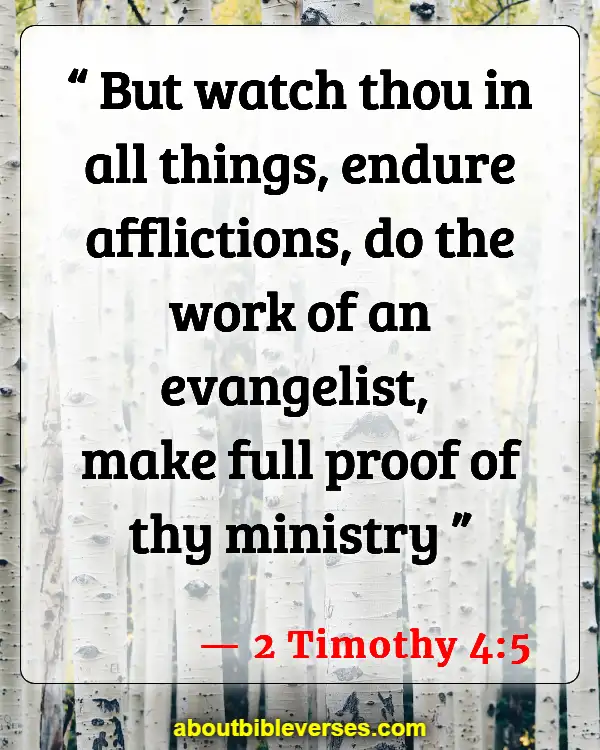 2 Timothy 4:5
"But watch thou in all things, endure afflictions, do the work of an evangelist, make full proof of thy ministry"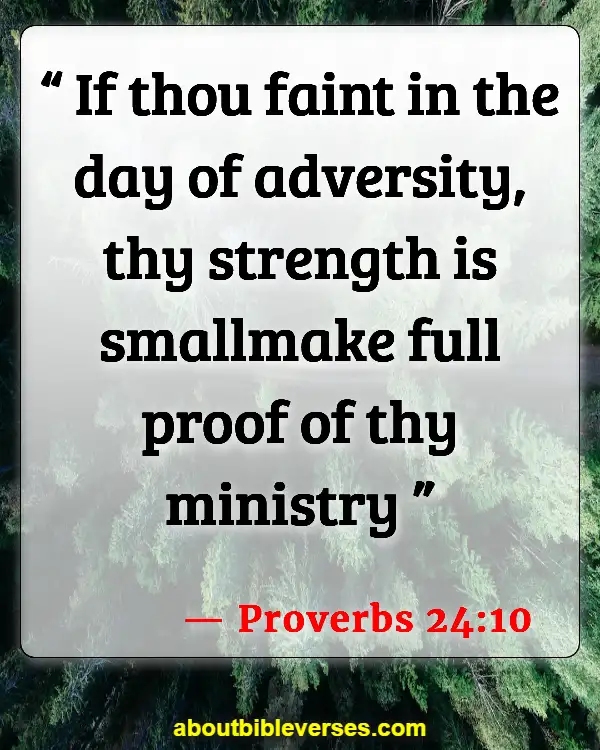 Proverbs 24:10
"If thou faint in the day of adversity, thy strength is small"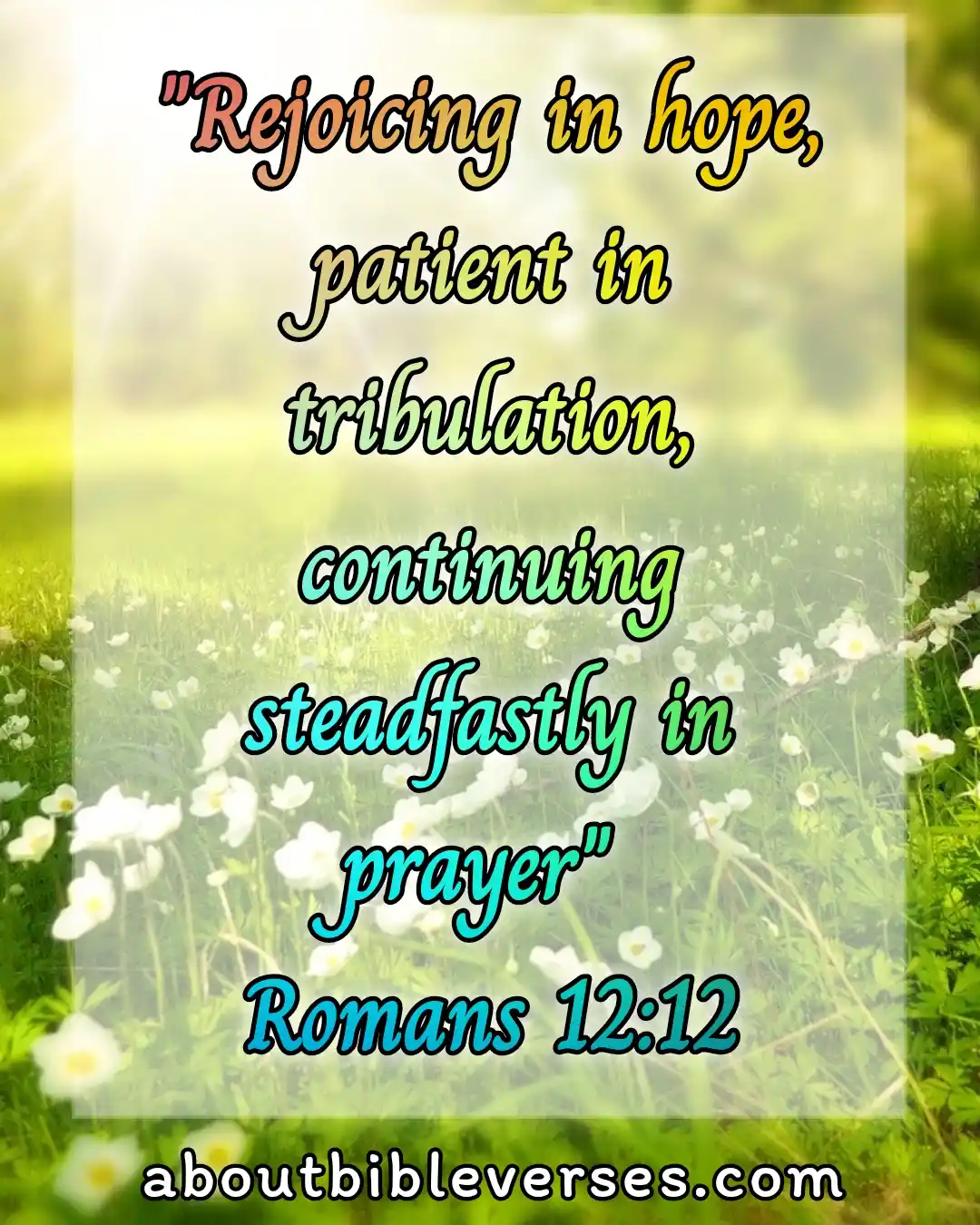 Romans 12:12
"Rejoicing in hope; patient in tribulation; continuing instant in prayer"
John 16:33
"These things I have spoken unto you, that in me ye might have peace. In the world ye shall have tribulation: but be of good cheer; I have overcome the world"
2 Corinthians 4:17
"For our light affliction, which is but for a moment, worketh for us a far more exceeding and eternal weight of glory"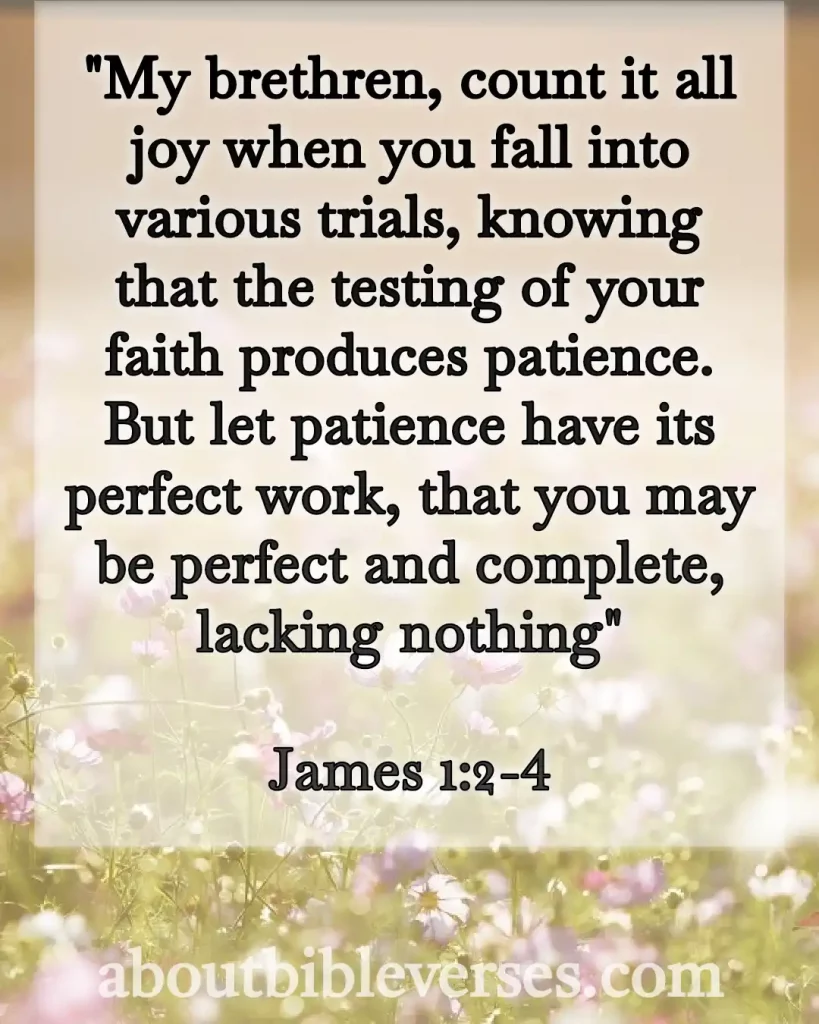 James 1:2-4
"My brethren, count it all joy when ye fall into divers temptations; Knowing this, that the trying of your faith worketh patience. But let patience have her perfect work, that ye may be perfect and entire, wanting nothing"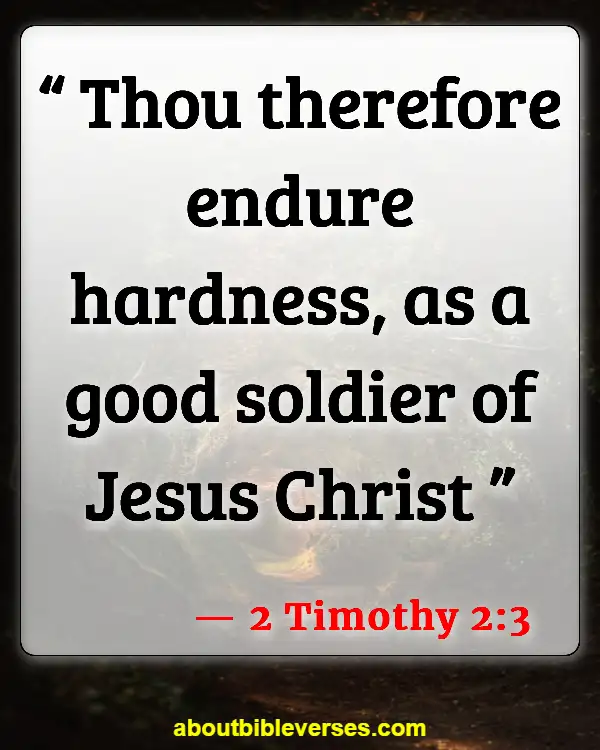 2 Timothy 2:3
"Thou therefore endure hardness, as a good soldier of Jesus Christ"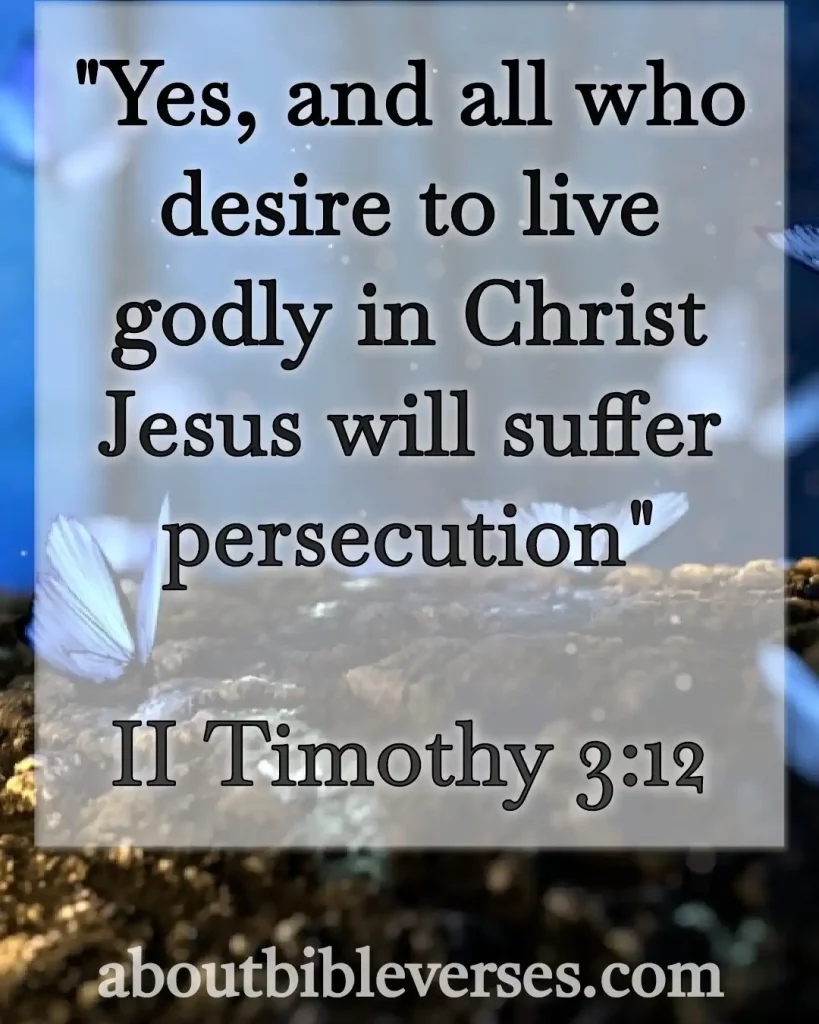 2 Timothy 3:12
"Yea, and all that will live godly in Christ Jesus shall suffer persecution"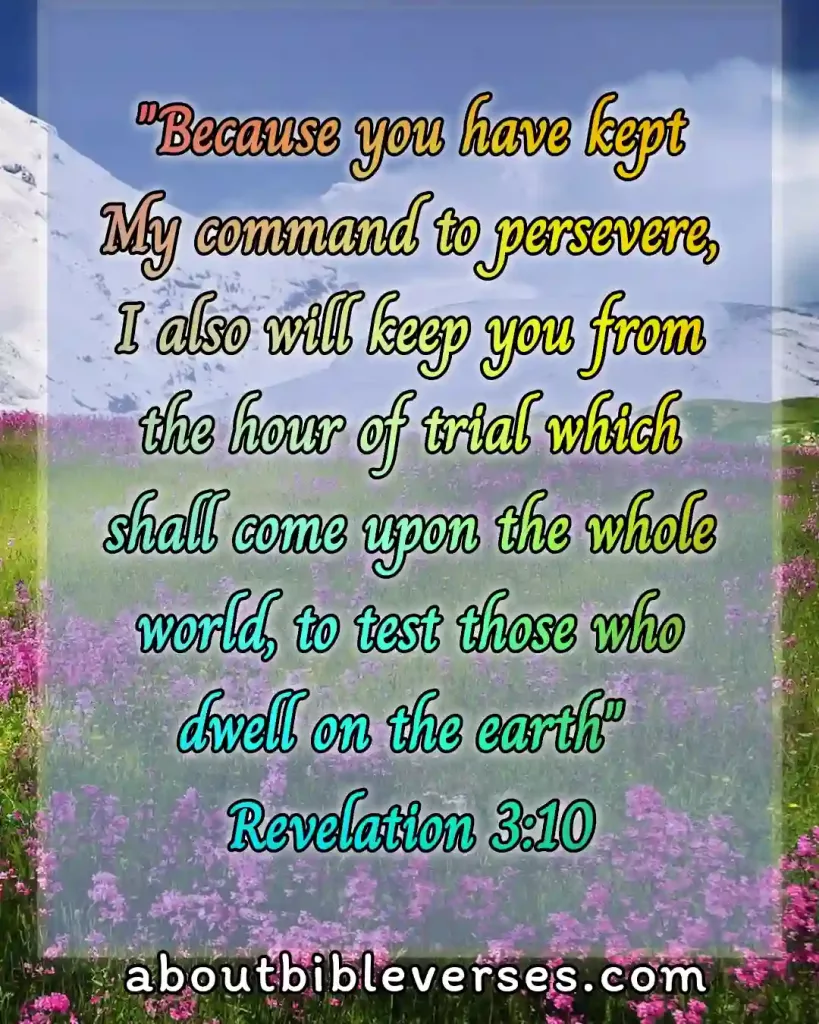 Revelation 3:10
"Because thou hast kept the word of my patience, I also will keep thee from the hour of temptation, which shall come upon all the world, to try them that dwell upon the earth"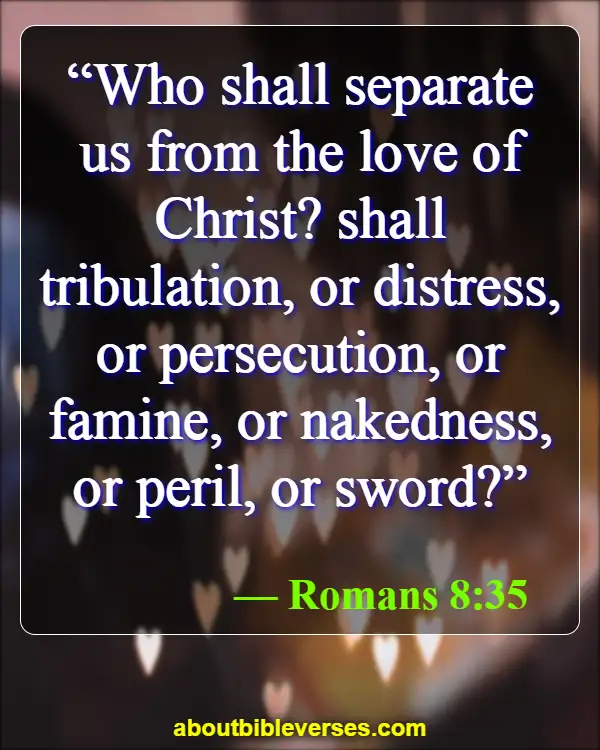 Romans 8:35
"Who shall separate us from the love of Christ? shall tribulation, or distress, or persecution, or famine, or nakedness, or peril, or sword?"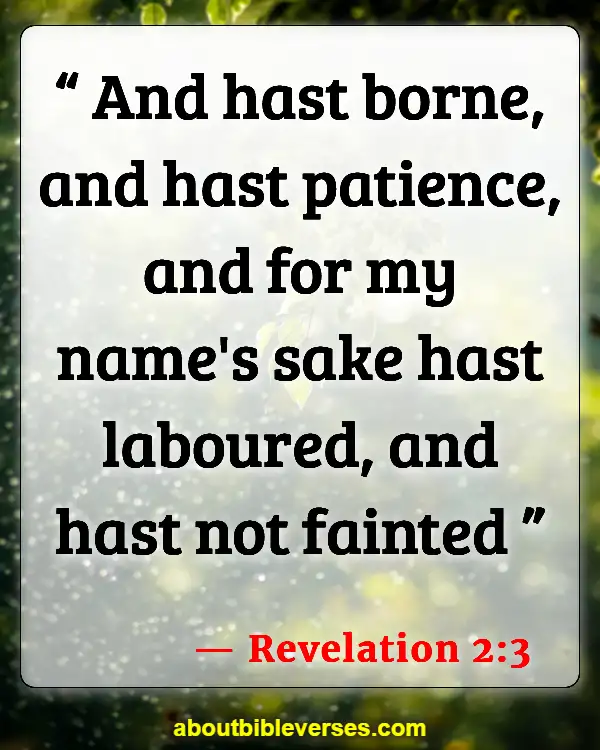 Revelation 2:3
"And hast borne, and hast patience, and for my name's sake hast laboured, and hast not fainted"