Daily Bible Verse(Reading) With Explanation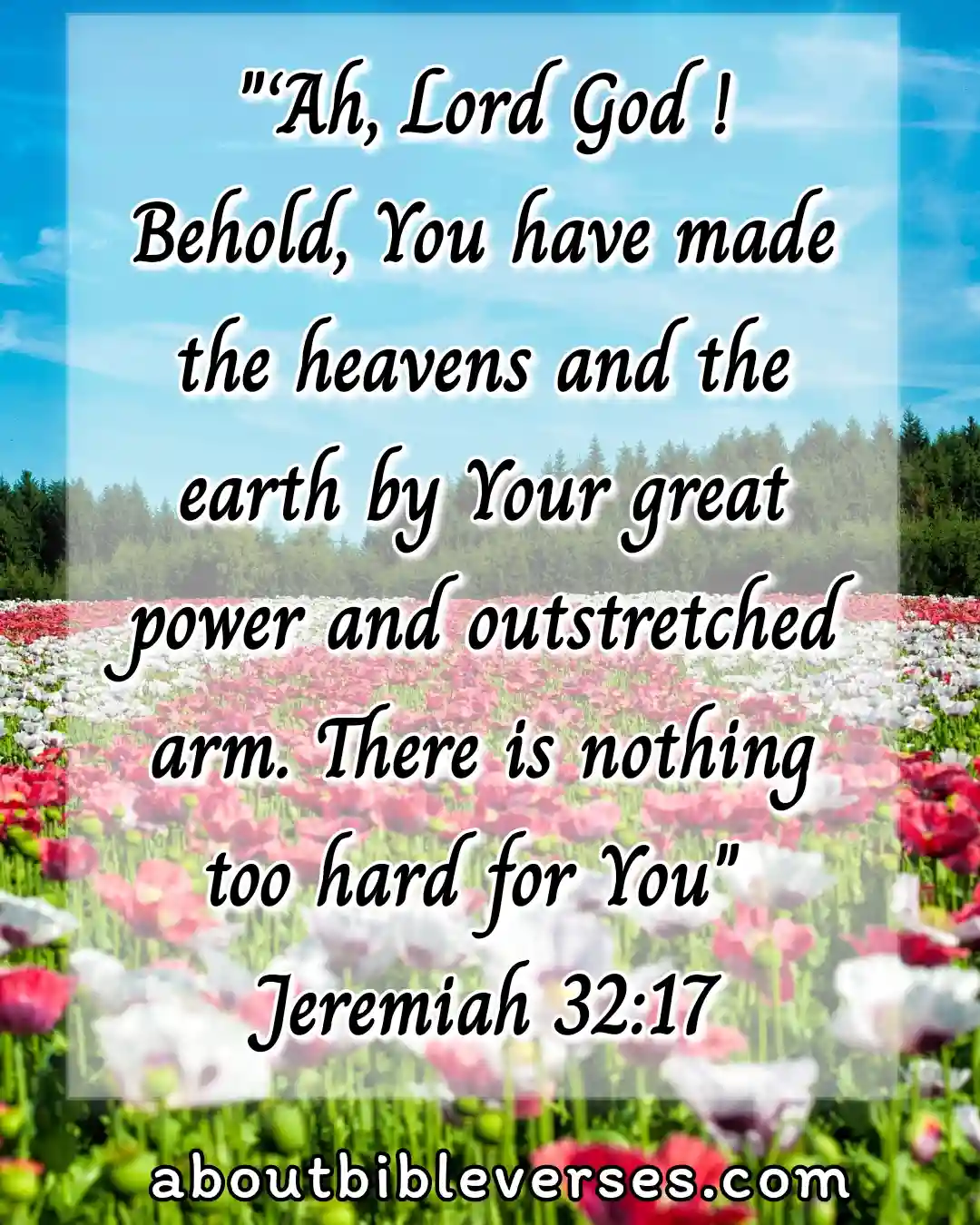 " Ah Lord God! behold, thou hast made the heaven and the earth by thy great power and stretched out arm, and there is nothing too hard for thee "
Jeremiah 32:17
Explanation:- Scientists often claim that this world was created by itself and there was no God who made this wonderful planet. We must know that science can discover what God has already created, but it cannot bring out the things that do not exist on this earth.
The Bible tells a story of creation when God created everything by his mighty hand and all the creation proclaims that they are just created by one being who has the power to create out of nothing.
The Lord has created this wonderful and beautiful earth for the sake of human beings so they can dwell peacefully here and worship their creator. But many often claim that God does not exist and it would be a foolish act to believe. When we look around our nature, it silently speaks about its creator.