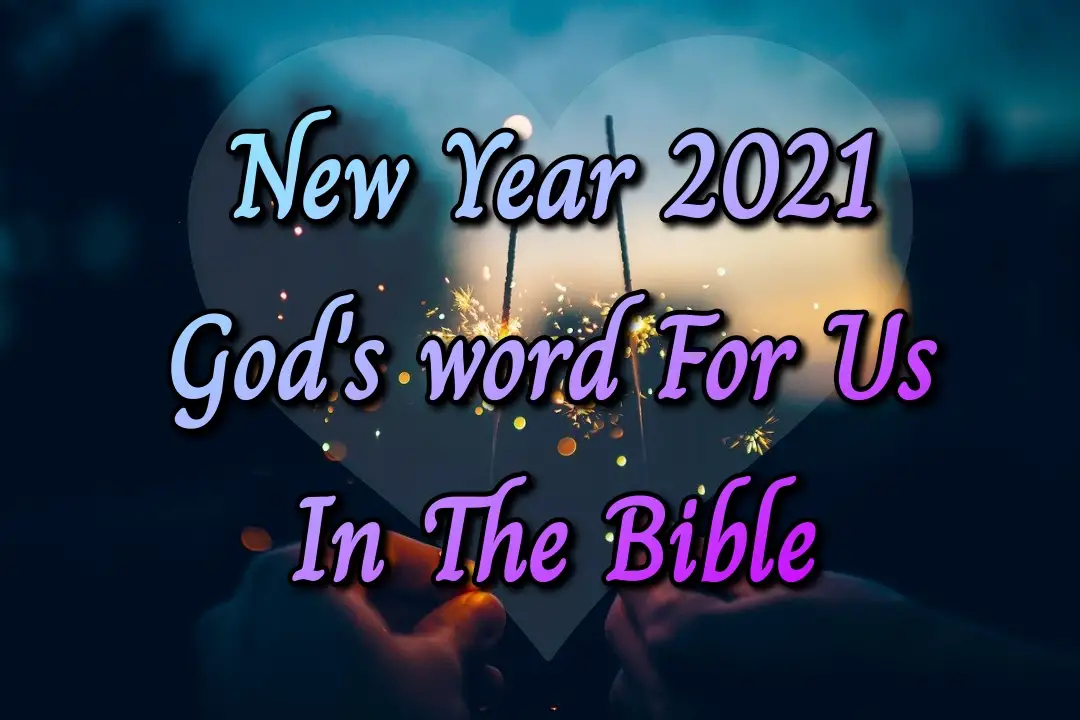 We are hoping that this new year will give us joy and bring lots of blessings in our families. If you walk along with the Lord Jesus Christ you will be blessed. Let us see the Bible verses about new year 2021 Bible Verses.
Give thanks to the Lord as he gave you the privilege to see the new year. By his grace you are able to see this year. Because there are many people who did not get the chance to see this new year. You got the privilege because of God's grace and mercy. Amen. Let us rebuild again and come closer to the Lord to have an intimate relationship with him.
The more you will come to the Lord , the more he will draw near to you. As the Lord loves us very much. So he said, he loves the world so much, that is why he sent his only begotten son to give us eternal life(John 3:16).
God created everything by his words but he created man with his hands and by his images. Amen. Let us make up our mind in this new year to walk with the Lord. We will welcome this new year with some scriptures with prayer which will help us to have a fellowship with the Lord.
We have given a model prayer which you can follow. If you wish to pray differently, you can do your own.
Bible Verses for new year 2021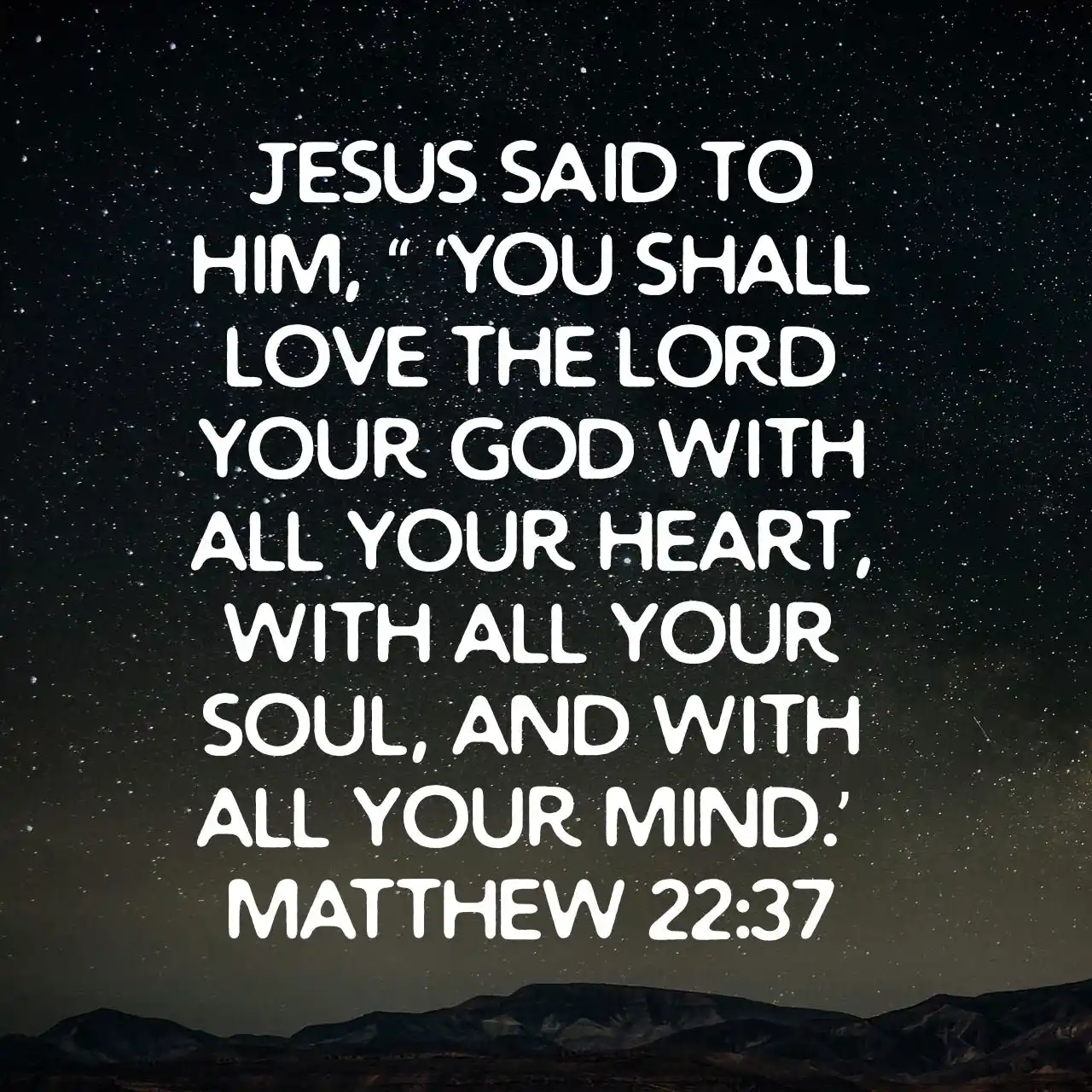 Matthew 22:37(KJV)"Jesus said unto him, Thou shalt love the Lord thy God with all thy heart, and with all thy soul, and with all thy mind"
Explanation :- Once Jesus was being asked what is the greatest commandment in the old testament. Jesus replied that to love the Lord with whole heart, mind and strength. This is the greatest commandment among all. Let us dedicate ourselves to the Lord to build a fellowship with the Lord to have inner peace in heart. There are so many people they have new year resolution but we are the children of God should be different from them. We must put God first because it is God's will. If we give priority then all of our needs will be given to us. Jesus said if you one win the whole world but lose his soul what will be his profit.
John 13:34(KJV)"A new commandment I give unto you, That ye love one another; as I have loved you, that ye also love one another"
Explanation :- Jesus taught us to love one another. As he loves us and he gave his life on the cross to deliver us from the power of sin. In this new year we have to forgive our enemies and we have to put on the love in our hearts to fulfill the will of Lord Jesus Christ. If we do not forgive our enemies then Jesus also will not answer our prayers because he wants us to forgive others as he forgave us. If we forgive them then Jesus also will help us to love others and he will answer our prayers. We should not live to fulfill our desires but we have to live by spirit. you have to remember that we are here on this earth to glorify our Lord Jesus Christ not to own. If we change our heart from the very first day of the year to love others and to forgive others then we will receive blessings from above.
Mark 11:25-26(KJV)"And when ye stand praying, forgive, if ye have ought against any: that your Father also which is in heaven may forgive you your trespasses.But if ye do not forgive, neither will your Father which is in heaven forgive your trespasses"
Explanation :- As we are here on this earth, we are corrupted by sins. Often we hurt others and we try to take revenge on them. But the Lord reminds us that we should forgive them so that we can have a clear heart. If we walk with the Lord and at the same time we remember the misbehaves of others then we will not be able to satisfy the Lord. We have to forgive others before asking anything from the Lord. We cannot change our habits instantly but if we fear the Lord then we have o to change our habits and we have to turn to the Lord in prayer and we have to ask him to help us to forgive our enemies. Let us rebuild ourselves in this new year to have love in our heart to forgive others and by doing so we can bring them in Christ.
Matthew 18:18(KJV)"Verily I say unto you, Whatsoever ye shall bind on earth shall be bound in heaven: and whatsoever ye shall loose on earth shall be loosed in heaven"
Explanation :- The Bible warns us not to live according to the teachings of this world. But as we are the children of God we have to be separated from the world and from The traditions of the world. We must remember that we are accountable to the Lord because one day we have to stand before the judgement. So whatsoever we will do here we will get the reward after the resurrection. Here, people are competing with each other to reach the number one position to obtain that position they are fighting with one another. But the word of god teachers is different, it tells us that we have to store our wealth in heaven, by doing so we will be rewarded by Jesus Christ.
Philippians 4:8(KJV)"Finally, brethren, whatsoever things are true, whatsoever things are honest, whatsoever things are just, whatsoever things are pure, whatsoever things are lovely, whatsoever things are of good report; if there be any virtue, and if there be any praise, think on these things"
Explanation :- The Bible tells us to copy all the good habits. We should not believe anything blindly but we should practice good things. We have to give up all the evil practices and welcome good habits. Because the Lord is observing us and he will judge us according to our acts. If we try to please God then we have to read the scripture and we have to stand upon it. Let us prepare our mind to read at least 1 chapter everyday from the Bible to uplift our spirituality. Apart from reading the Bible we have to be determined to attend church service regularly. Let us dedicate ourselves to the Lord to enjoy the blessings from the above.
Colossians 3:1(KJV)"If ye then be risen with Christ, seek those things which are above, where Christ sitteth on the right hand of God"
Explanation :- As we are the children of God we should seek the things of heaven. we need to keep in mind that we are the citizens of heaven. There are so many Christians who do not understand that after our physical death we will be in heaven or hell. So we have to give up all the worldly habits and traditions that we have learnt from our societies because in Christ Jesus we are a new creation that is why we have to live our life according to his teachings. We are separated from the world so in every action we have to prove that we are the disciple of Jesus Christ.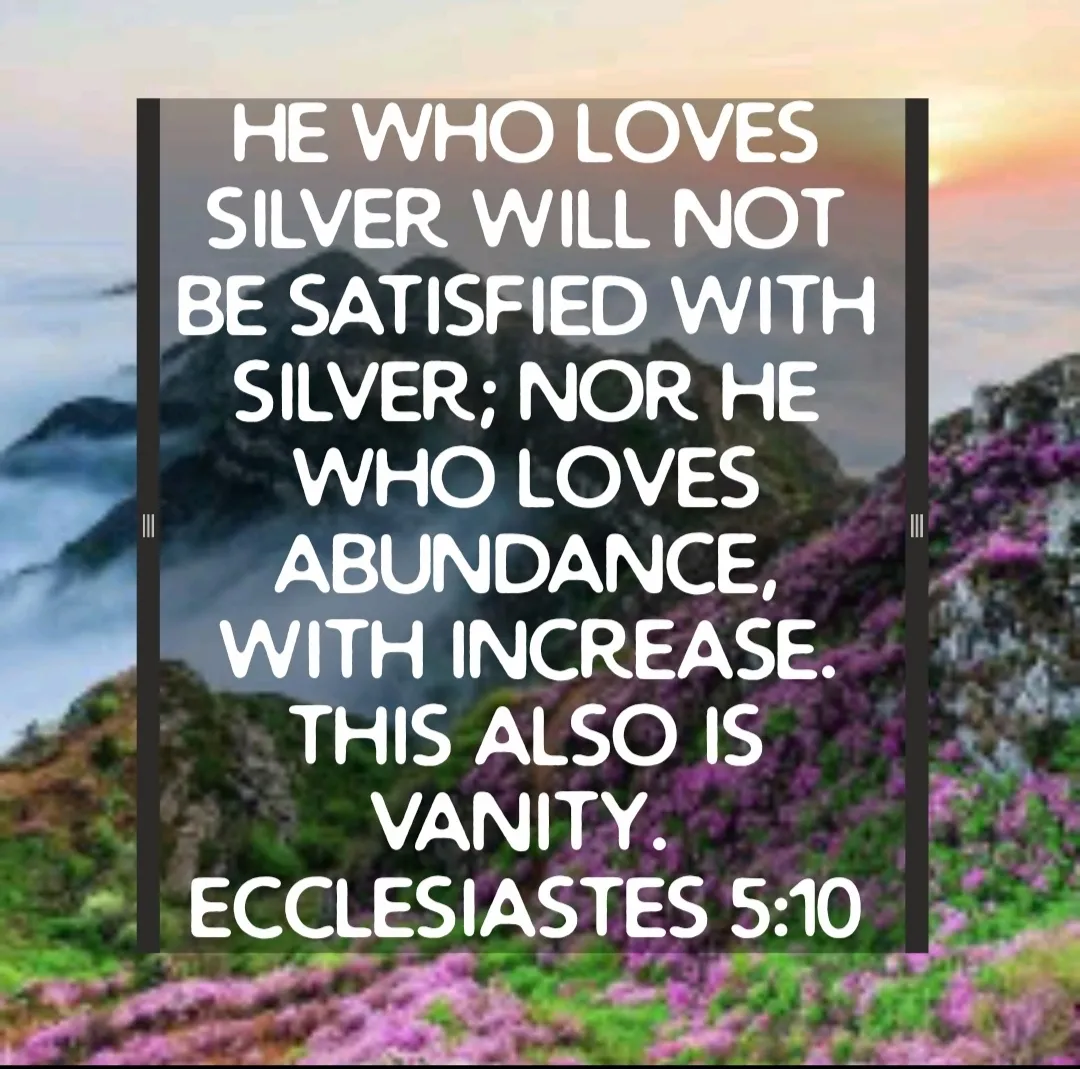 Ecclesiastes 5:10(KJV)"He that loveth silver shall not be satisfied with silver; nor he that loveth abundance with increase: this is also vanity"
Explanation :- The one who seeks the worldly treasures will never be satisfied with that. Everything in this world will be here this year but our souls will meet our creator. The world and all things will not give peace. Jesus is the prince of peace so to get it we have to come before him. We will understand the difference between the kingdom of God and this physical world when we will surrender our life at the feet of Jesus. Let us give our hearts to Jesus to get the spiritual blessing.
2 Corinthians 5:17(KJV)"Therefore if any man be in Christ, he is a new creature: old things are passed away; behold, all things are become new"
Explanation :- Because of Adam and Eve , we all became sinners. We are away from the Lord. We cannot meet him as he is holy. When we receive Jesus we become a new creation. To receive him we have to give up all our sinful activities. By following Jesus we become righteous. So in this new year let us walk with the Lord.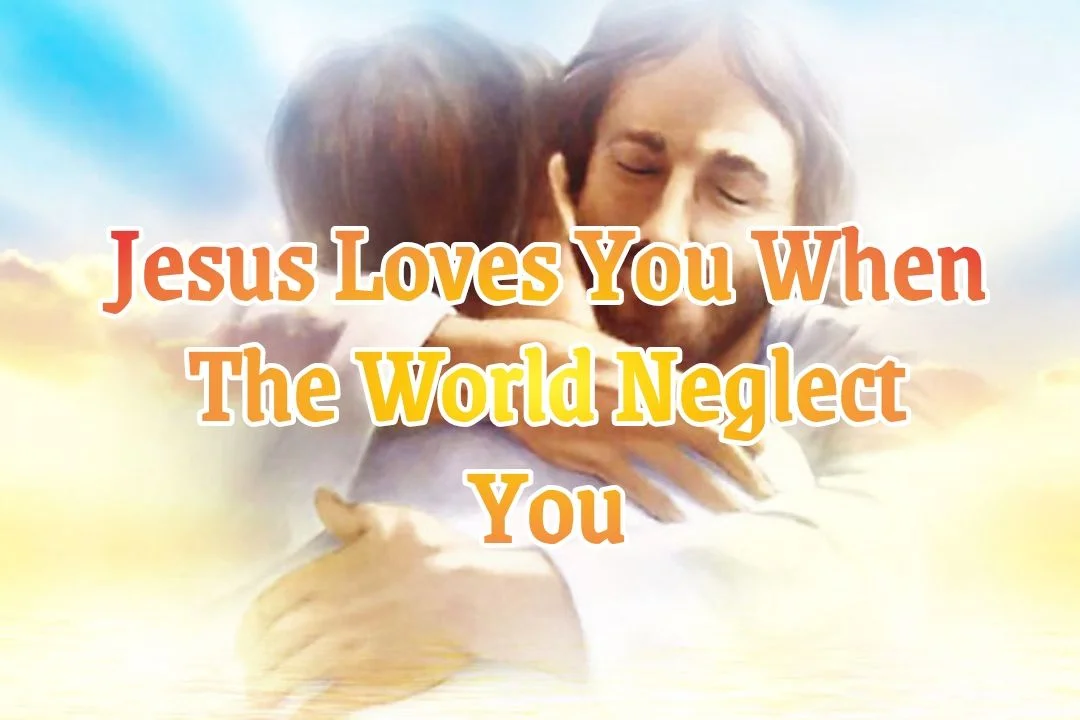 Jesus Carries Our Pains and Sufferings – when the world neglects you
Jeremiah 29:11(KJV)"For I know the thoughts that I think toward you, saith the Lord, thoughts of peace, and not of evil, to give you an expected end"
Explanation :- Here, the Lord said that he made plans for us so we should not fear about our future. We cannot do anything with our own abilities to change our future. But the Lord said that he knows us and all of his plans are best for us. If we come before him with a humble heart, he will tell us all the hidden things and he will lead us into the path of righteousness. And the Lord is faithful and what he says he will do. If you believe in him then let us put our trust in him in this new year and we will experience a different year than the previous years.
Proverbs 3:5-6(KJV)"Trust in the Lord with all thine heart; and lean not unto thine own understanding.In all thy ways acknowledge him, and he shall direct thy paths"
Explanation :- What God says that if we trust him he will guide us and show us all the things which we are expecting to have. we might make so many plans for our futures but the Lord decides which will be best for us. It would be wise for us if we completely depend on him then he will lead us and we will have peace in our mind. Most of the time we deny the Lord and try to walk alone. Because of our pride we do not surrender ourselves before the Lord.
Isaiah 40:31(KJV)"But they that wait upon the Lord shall renew their strength; they shall mount up with wings as eagles; they shall run, and not be weary; and they shall walk, and not faint"
Explanation :- In our life sometimes we get tired and we give up our hopes. But we should not quit our hope easily because the Lord shows his power when we are weak and we surrender ourselves before him. When we are weak at that time we seek the Lord with faith then obviously the Lord will reveal himself before us. It is true that because of our pride we don't want to come before the Lord. Let us humble ourselves in this new year as the Lord said he will renew our strength and he will fight for us to win the battle that we might find difficult for us.
Prayer for new year 2021
Hallelujah, heavenly father, I thank you a lot. I praise your name. You are my redeemer whom I give most importance in my life. You have been protecting me and allowed me to see a new year. Help us to remember all the verses that I have read so that I can live according to your words. Give me the chance so that I give you more time than the previous year.
My dear Lord, I wish your plans will be fulfilled in my life. Because I know that whatever you will do in my life will be best for me. Be with me every moment in this new year so the cunning devil may not get a single chance to overcome. I do not know what I need but you know my needs, as you are my Lord, I depend on you. Dear Lord, I am foolish, I am weak so I need u and your strength. I need your guidance and protection.
I'm surrendering myself upon you and using me for your glory. Help me not to violate your ways which might separate from you. let me know the plan that you made for me. If I did sin against you , please forgive me. keep my name in the book for eternal life. Help me so that I may never forsake you. Guide me till my death to obey your words.
If the temptations separate me from you , remind my heart by your holy words. Guide me by your holy spirit. Be with me and my family to grow in you. Help us to know more about you. Give us good health so that I can work hard to run my family. I keep my life in your hand. All these things I pray in your name Jesus. Amen.
Remember that this prayer must come out from your heart not from your mouth. Because the Bible tells us that the Lord seeks our hearts(1 Samuel 16:7).
It is our prayer that the Lord will guide you throughout the year and give you good health. If this God's Word touches your heart then please do share it to your friends and family to get the touch of Jesus.