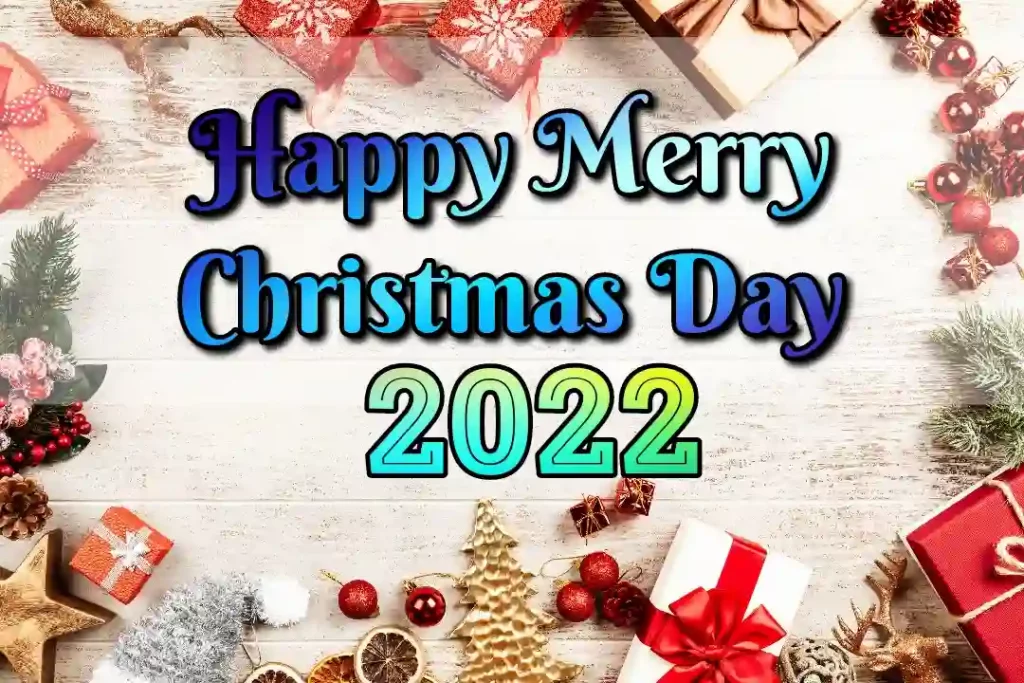 Dear brothers and sisters in Christ, I wish you all Merry Christmas on the 25th of December, 2022.
We all have patience for this day because on this day we celebrate the birthday of our Lord Jesus Christ.
Although there is no evidence that Jesus was born on this very day, we observe this day with much joy and happiness by various Bible verses and times and by early Christians.
This day is very important to us because on this day God revealed to us the name that is better than all and in this name our sins are forgiven, and that name is Jesus.
Let us serve this day with our friends and family and encourage one another with the Word of God. Below are some of the words of God that are said to be about the birth of Jesus, as well as short Bible verse images and some images for wishing others on the occasion of Christmas.
The Bible Says About The Birth Of Jesus In Old Testament
Jeremiah 23:5(KJV) "Behold, the days come, saith the Lord, that I will raise unto David a righteous Branch, and a King shall reign and prosper, and shall execute judgment and justice in the earth"
Isaiah 7:14(KJV) "Therefore the Lord himself shall give you a sign; Behold, a virgin shall conceive, and bear a son, and shall call his name Immanuel"
Isaiah 9:6(KJV) "For unto us a child is born, unto us a son is given: and the government shall be upon his shoulder: and his name shall be called Wonderful, Counsellor, The mighty God, The everlasting Father, The Prince of Peace"
Zechariah 9:9(KJV) "Rejoice greatly, O daughter of Zion; shout, O daughter of Jerusalem: behold, thy King cometh unto thee: he is just, and having salvation; lowly, and riding upon an ass, and upon a colt the foal of an ass"
The Bible Says About The Birth Of Jesus In New Testament
John 3:16(KJV) "For God so loved the world, that he gave his only begotten Son, that whosoever believeth in him should not perish, but have everlasting life"
John 1:9-10(KJV) "That was the true Light, which lighteth every man that cometh into the world. He was in the world, and the world was made by him, and the world knew him not"
Luke 2:11(KJV) "For unto you is born this day in the city of David a Saviour, which is Christ the Lord"
Matthew 2:1-2(KJV) "Now when Jesus was born in Bethlehem of Judaea in the days of Herod the king, behold, there came wise men from the east to Jerusalem, Saying, Where is he that is born King of the Jews? for we have seen his star in the east, and are come to worship him"
Galatians 4:4-5(KJV) "But when the fulness of the time was come, God sent forth his Son, made of a woman, made under the law, To redeem them that were under the law, that we might receive the adoption of sons"
Luke 2:10(KJV) "And the angel said unto them, Fear not: for, behold, I bring you good tidings of great joy, which shall be to all people"
John 1:9-10(KJV) "That was the true Light, which lighteth every man that cometh into the world. He was in the world, and the world was made by him, and the world knew him not"
Acts 5:31(KJV) "Him hath God exalted with his right hand to be a Prince and a Saviour, for to give repentance to Israel, and forgiveness of sins"
John 1:29(KJV) "The next day John seeth Jesus coming unto him, and saith, Behold the Lamb of God, which taketh away the sin of the world"
Romans 11:29(KJV) "For the gifts and calling of God are without repentance"
2022 Merry Christmas Wishes With Bible Verses