Daily Bible Verse(Reading) With Explanation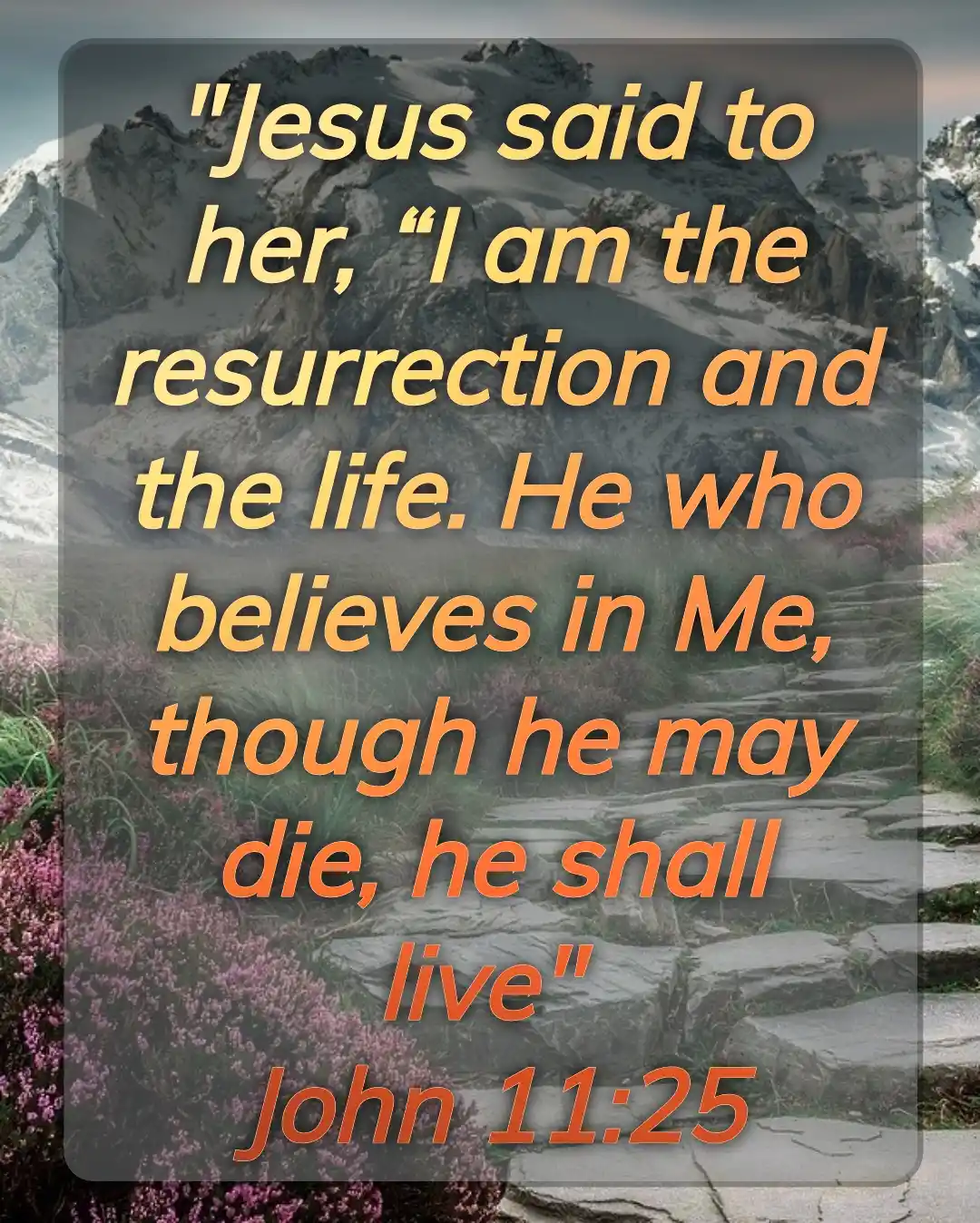 " Jesus said unto her, I am the resurrection, and the life: he that believeth in me, though he were dead, yet shall he live"
Explanation:-At the death of Lazarus, Jesus was not there so when He came,Lazarus was in the tomb four days. Many women gathered around Martha and Mary to comfort them due to their brother's demise.
Martha met Jesus and told Him that if you had been here, my brother would not have died. She had a strong faith in Jesus and she knew that her brother would arise on the day of resurrection.
At that moment Jesus told her that He alone is the resurrection and life. One who will believe in Him will never taste death.
This Week's Bible Verse
1 John 1:9–"If we confess our sins, he is faithful and just to forgive us our sins, and to cleanse us from all unrighteousness"
Psalm 30:5–"For his anger endureth but a moment; in his favour is life: weeping may endure for a night, but joy cometh in the morning"
2 Timothy 4:7–"I have fought a good fight, I have finished my course, I have kept the faith"
Matthew 6:21–"For where your treasure is, there will your heart be also"
John 14:21 –"He that hath my commandments, and keepeth them, he it is that loveth me: and he that loveth me shall be loved of my Father, and I will love him, and will manifest myself to him"
Matthew 8:3–"And Jesus put forth his hand, and touched him, saying, I will; be thou clean. And immediately his leprosy was cleansed"
Luke 6:19–"And the whole multitude sought to touch him: for there went virtue out of him, and healed them all"
John 11:25-26–"25 Jesus said unto her, I am the resurrection, and the life: he that believeth in me, though he were dead, yet shall he live:26 And whosoever liveth and believeth in me shall never die. Believest thou this"
Our Popular Post