Beloved brothers and sisters in the Lord, today we discuss the topic of self-pleasure. As followers of Christ, it is essential that we turn to the Word of God for guidance in all aspects of life, including matters of our bodies and desires.
In the Bible, we find divine spiritual knowledge that teaches us to honor and respect our bodies, which are the temples of the Holy Spirit. Our bodies were fearfully and wonderfully made by God, and they are meant to be used for His glory and according to His will. Engaging in self-pleasure distorts this divine purpose and leads us away from the path of righteousness.
Throughout the Scriptures, we see examples of individuals who struggled with their desires and faced the consequences of their actions. From the story of David and Bathsheba to the warnings against sexual immorality in the letters of Paul, the Bible repeatedly emphasizes the importance of self-control and purity.
Our Lord Jesus Himself reminds us that even looking at someone with lustful intent is akin to committing adultery in our hearts. This highlights the seriousness of indulging in self-gratification, as it can lead us away from God's plan for our lives and harm our relationship with Him.
Instead, let us strive to be guided by the Holy Spirit and seek strength through prayer and supplication. The Bible teaches us that God will not allow us to be tempted beyond what we can bear and that He provides a way out for us. Embracing God's grace and relying on His strength can help us resist the temptations of the flesh.
Finally, I want To say, dear brothers and sisters, let us walk in the ways of righteousness and keep our bodies holy and pleasing to God. Through prayer, studying His Word, and relying on His guidance, we can find victory over our struggles and live a life that honors Him in all things. May the Lord grant us His wisdom and understanding as we seek to follow His will in every area of our lives. Amen.
Dear friends now let's see the Bible scriptures below that talk about Self-Pleasure.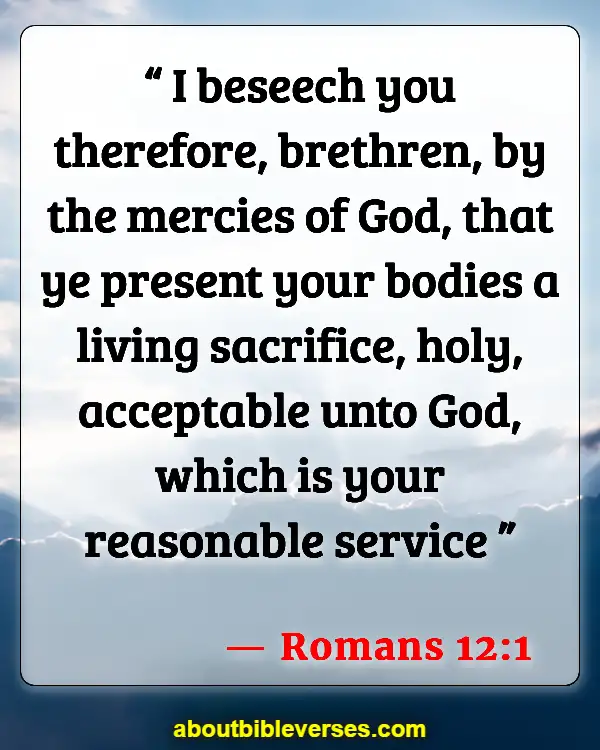 Romans 12:1
"I beseech you therefore, brethren, by the mercies of God, that ye present your bodies a living sacrifice, holy, acceptable unto God, which is your reasonable service"
1 Corinthians 6:19-20
"What? know ye not that your body is the temple of the Holy Ghost which is in you, which ye have of God, and ye are not your own? For ye are bought with a price: therefore glorify God in your body, and in your spirit, which are God's"
Galatians 5:16
"This I say then, Walk in the Spirit, and ye shall not fulfil the lust of the flesh"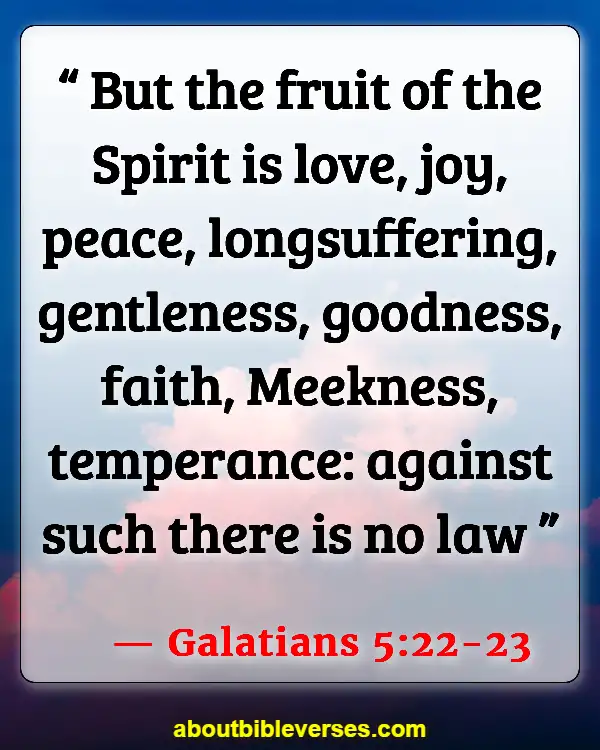 Galatians 5:22-23
"But the fruit of the Spirit is love, joy, peace, longsuffering, gentleness, goodness, faith, Meekness, temperance: against such there is no law"
Romans 6:12-13
"Let not sin therefore reign in your mortal body, that ye should obey it in the lusts thereof. Neither yield ye your members as instruments of unrighteousness unto sin: but yield yourselves unto God, as those that are alive from the dead, and your members as instruments of righteousness unto God"
Ephesians 5:3
"But fornication, and all uncleanness, or covetousness, let it not be once named among you, as becometh saints"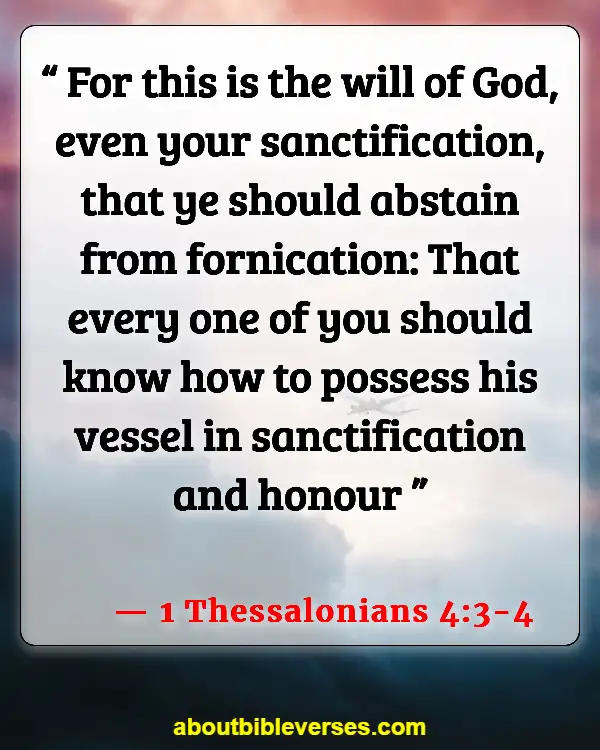 1 Thessalonians 4:3-4
"For this is the will of God, even your sanctification, that ye should abstain from fornication: That every one of you should know how to possess his vessel in sanctification and honour"
2 Timothy 2:22
"Flee also youthful lusts: but follow righteousness, faith, charity, peace, with them that call on the Lord out of a pure heart"
James 1:14-15
"But every man is tempted, when he is drawn away of his own lust, and enticed. Then when lust hath conceived, it bringeth forth sin: and sin, when it is finished, bringeth forth death"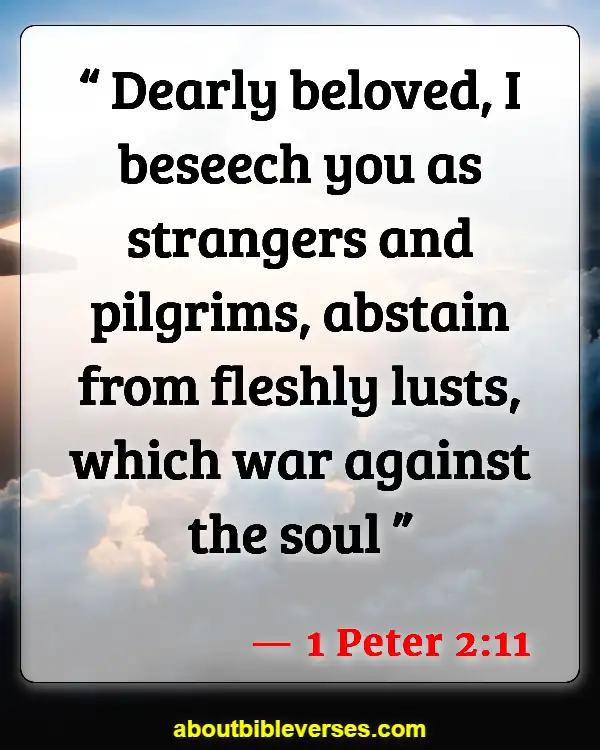 1 Peter 2:11
"Dearly beloved, I beseech you as strangers and pilgrims, abstain from fleshly lusts, which war against the soul"
1 John 2:16
"For all that is in the world, the lust of the flesh, and the lust of the eyes, and the pride of life, is not of the Father, but is of the world"
Proverbs 25:28
"He that hath no rule over his own spirit is like a city that is broken down, and without walls"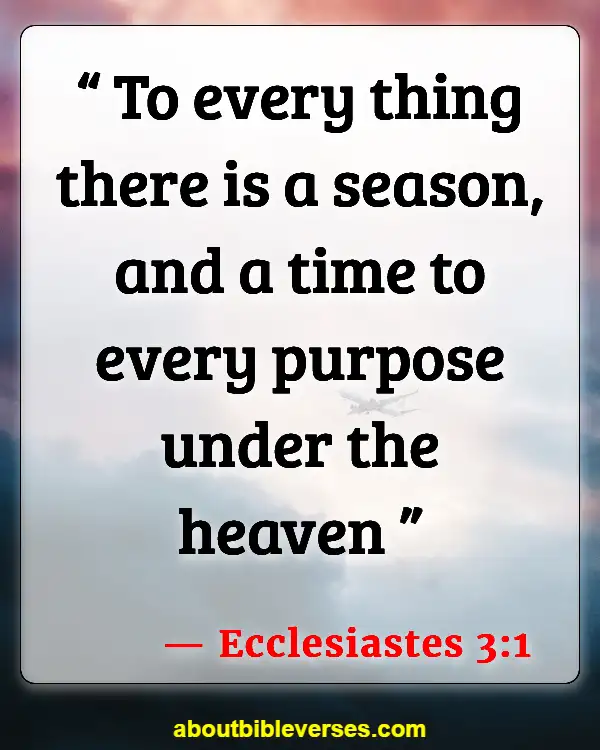 Ecclesiastes 3:1
"To every thing there is a season, and a time to every purpose under the heaven"
1 Corinthians 9:27
"But I keep under my body, and bring it into subjection: lest that by any means, when I have preached to others, I myself should be a castaway"
1 Corinthians 10:13
"There hath no temptation taken you but such as is common to man: but God is faithful, who will not suffer you to be tempted above that ye are able; but will with the temptation also make a way to escape, that ye may be able to bear it"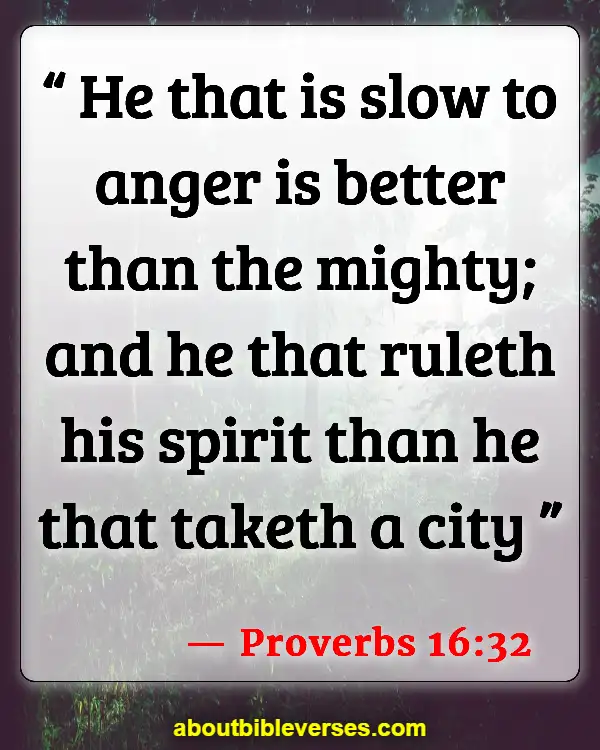 Proverbs 16:32
"He that is slow to anger is better than the mighty; and he that ruleth his spirit than he that taketh a city"
Romans 13:14
"But put ye on the Lord Jesus Christ, and make not provision for the flesh, to fulfil the lusts thereof"
Ephesians 4:22
"That ye put off concerning the former conversation the old man, which is corrupt according to the deceitful lusts"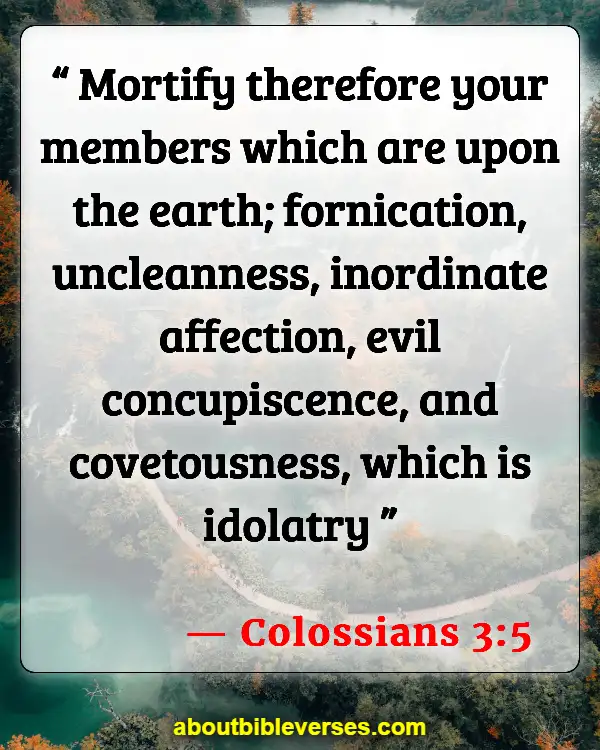 Colossians 3:5
"Mortify therefore your members which are upon the earth; fornication, uncleanness, inordinate affection, evil concupiscence, and covetousness, which is idolatry"
Titus 2:11-12
"For the grace of God that bringeth salvation hath appeared to all men, Teaching us that, denying ungodliness and worldly lusts, we should live soberly, righteously, and godly, in this present world"
Romans 8:5
"For they that are after the flesh do mind the things of the flesh; but they that are after the Spirit the things of the Spirit"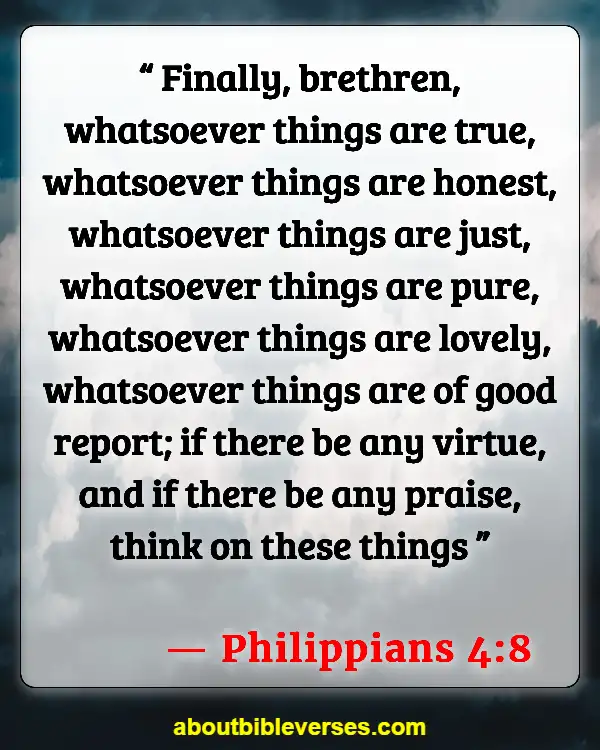 Philippians 4:8
"Finally, brethren, whatsoever things are true, whatsoever things are honest, whatsoever things are just, whatsoever things are pure, whatsoever things are lovely, whatsoever things are of good report; if there be any virtue, and if there be any praise, think on these things"
2 Corinthians 7:1
"Having therefore these promises, dearly beloved, let us cleanse ourselves from all filthiness of the flesh and spirit, perfecting holiness in the fear of God"
1 Peter 1:13-14
"Wherefore gird up the loins of your mind, be sober, and hope to the end for the grace that is to be brought unto you at the revelation of Jesus Christ; As obedient children, not fashioning yourselves according to the former lusts in your ignorance"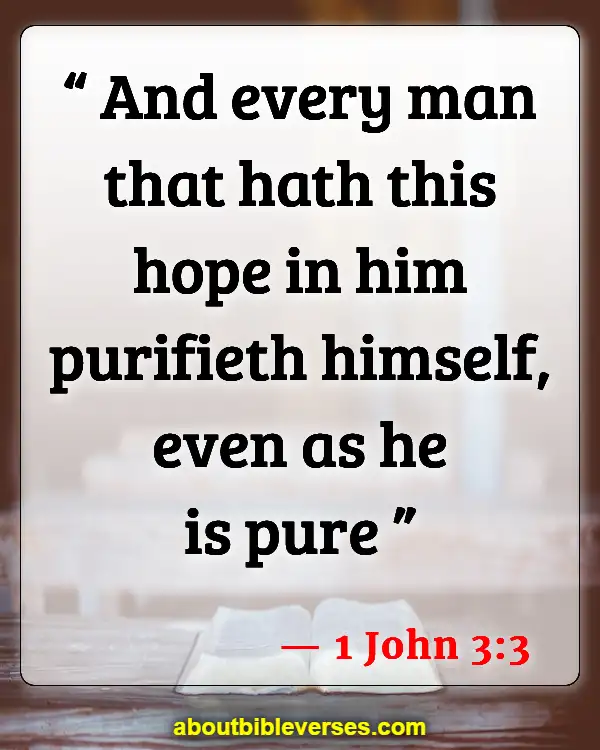 1 John 3:3
"And every man that hath this hope in him purifieth himself, even as he is pure"
Matthew 5:8
"Blessed are the pure in heart: for they shall see God"
Proverbs 6:25
"Lust not after her beauty in thine heart; neither let her take thee with her eyelids"
1 Thessalonians 5:22
"Abstain from all appearance of evil"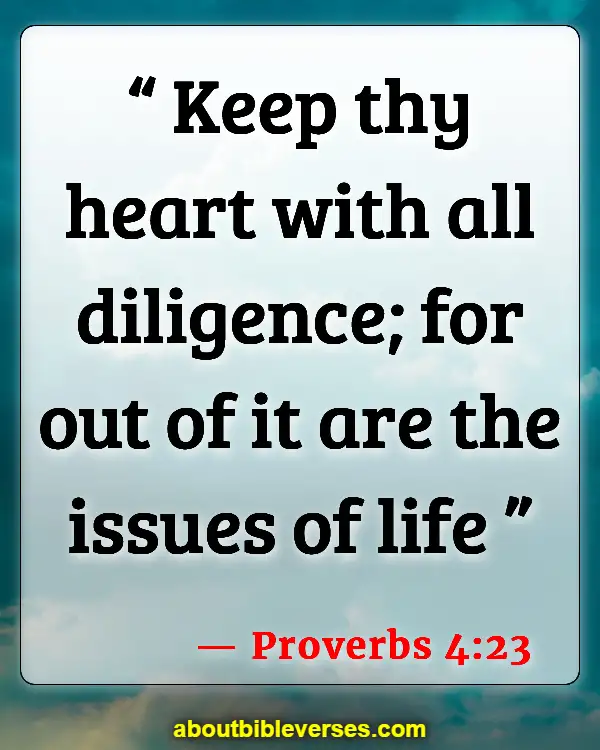 Proverbs 4:23
"Keep thy heart with all diligence; for out of it are the issues of life"