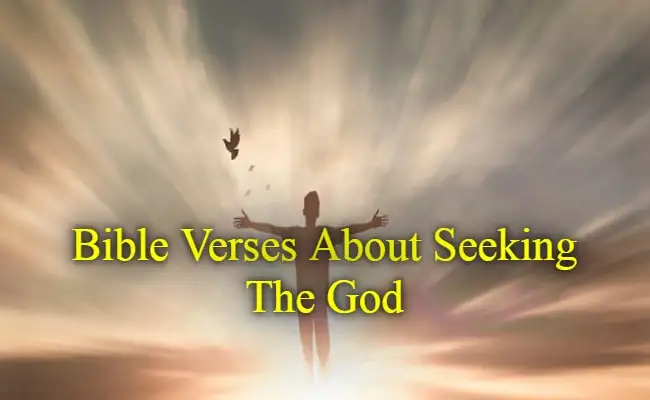 Hello friends I welcome you to my website in the name of Jesus Christ. Today we will look at the important Bible topic of why we must seek God.
The Bible says that blessed are those who seek God. The Bible teaches us that we must seek God's presence and we must seek God from our hearts.
God reveals Himself to us when we seek God with all our heart and soul, Matthew 7:7 God's Word says we must knock at the door and the door will be opened for us.
The word of God in Isaiah 55:7 warns us more carefully – and tells us this is the high time for us to look at the Lord so we may not make any delay. Let go of all our worries and accept God, God will forgive all our sins.
Let us now go to the Word of God and see why we need to seek God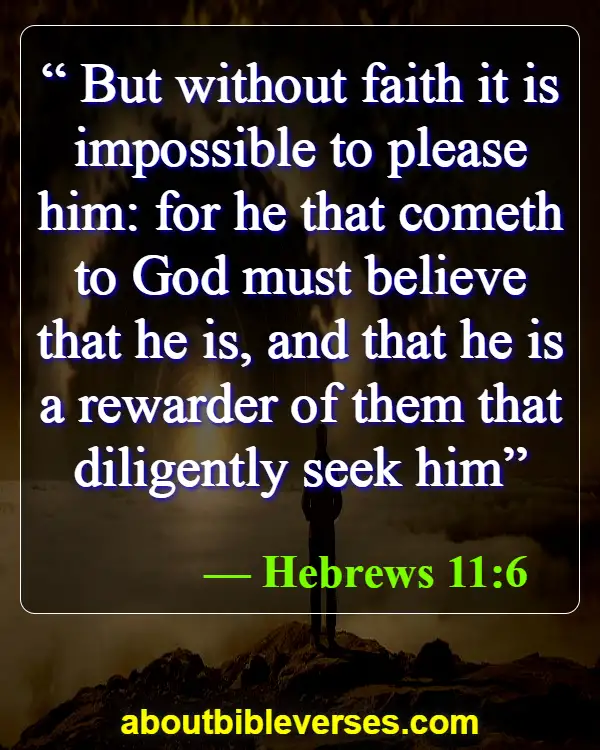 "But without faith it is impossible to please him: for he that cometh to God must believe that he is, and that he is a rewarder of them that diligently seek him"
Hebrews 11:6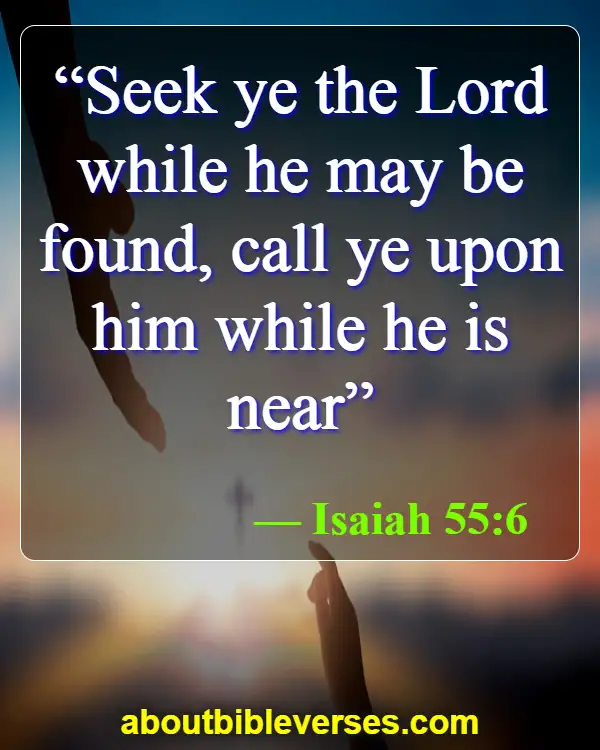 "Seek ye the Lord while he may be found, call ye upon him while he is near"
Isaiah 55:6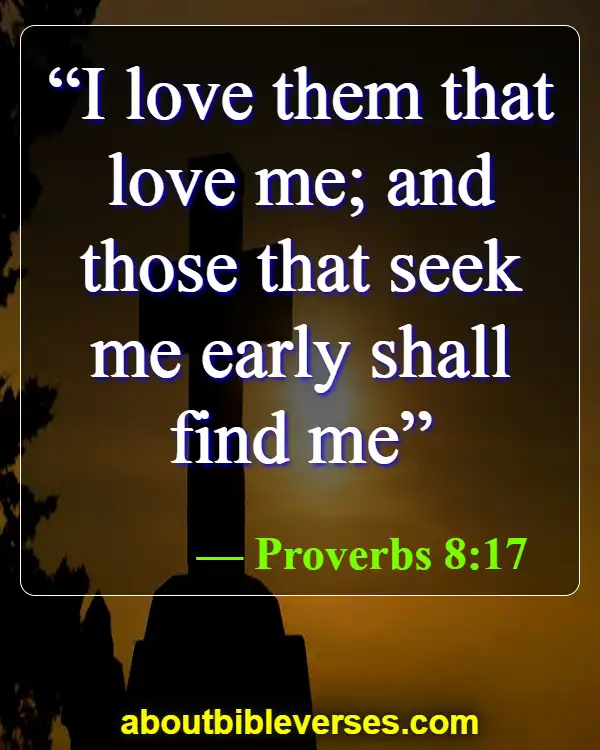 "I love them that love me; and those that seek me early shall find me"
Proverbs 8:17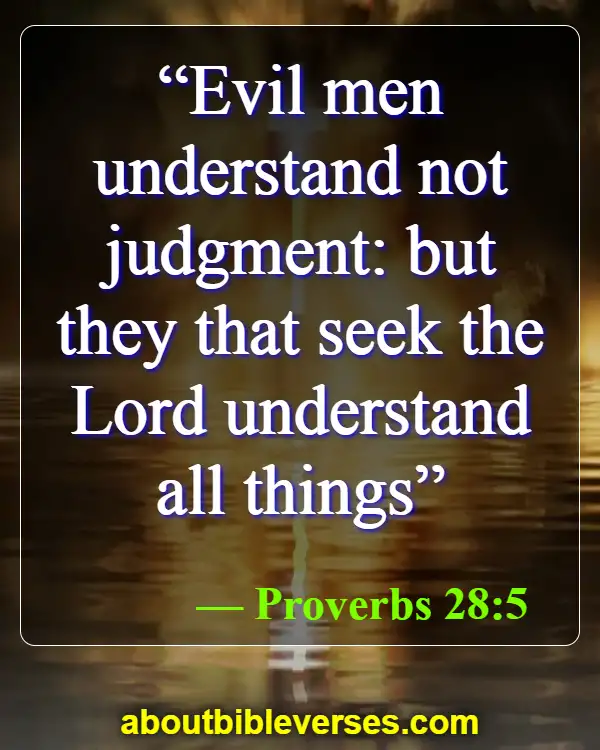 "Evil men understand not judgment: but they that seek the Lord understand all things"
Proverbs 28:5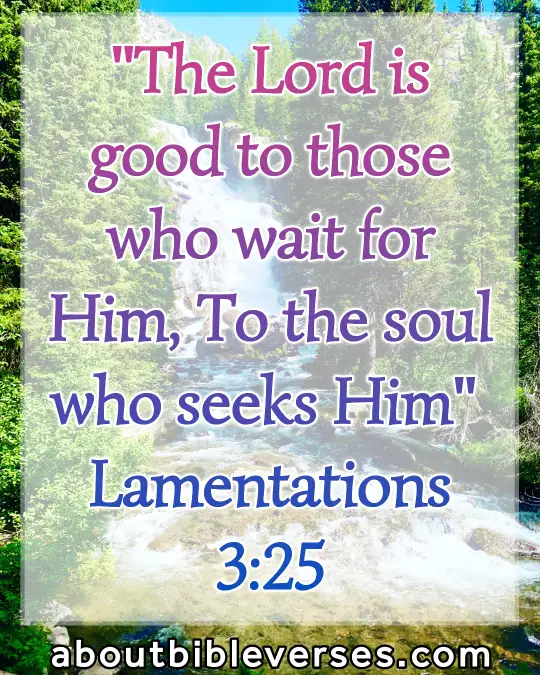 "The Lord is good unto them that wait for him, to the soul that seeketh him"
Lamentations 3:25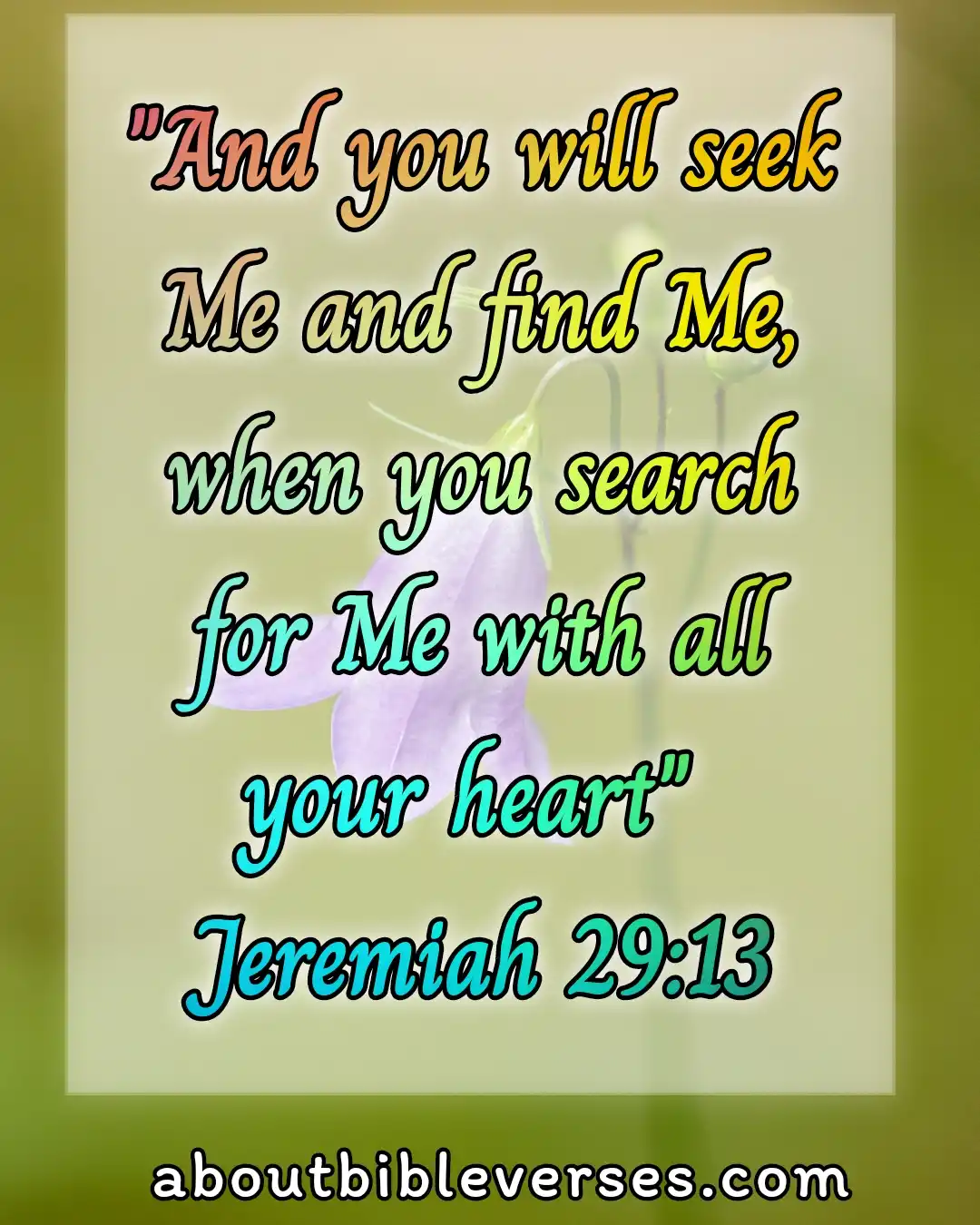 "And ye shall seek me, and find me, when ye shall search for me with all your heart"
Jeremiah 29:13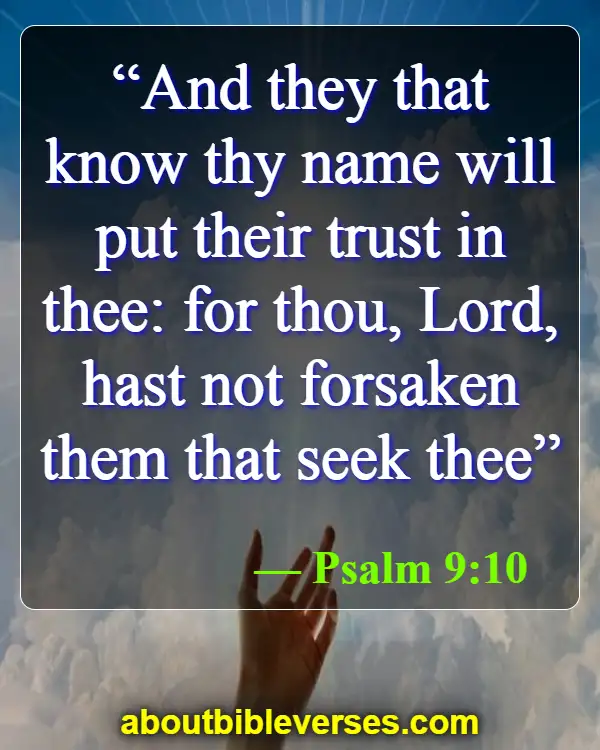 "And they that know thy name will put their trust in thee: for thou, Lord, hast not forsaken them that seek thee"
Psalm 9:10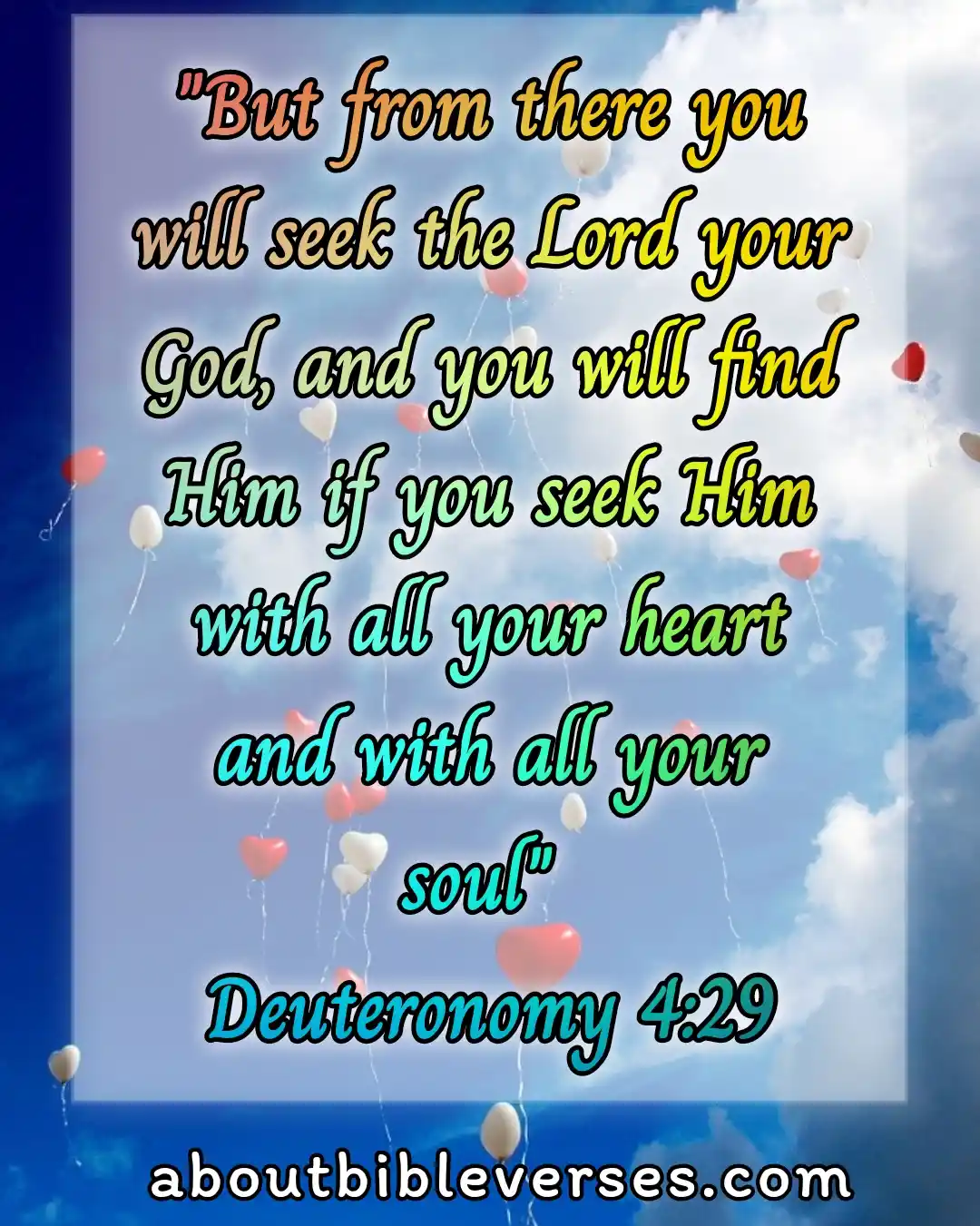 "But if from thence thou shalt seek the Lord thy God, thou shalt find him, if thou seek him with all thy heart and with all thy soul"
Deuteronomy 4:29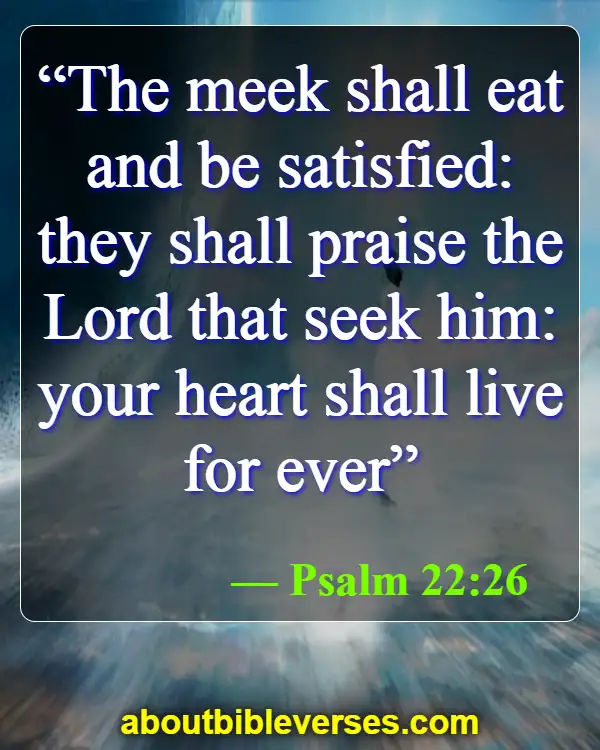 "The meek shall eat and be satisfied: they shall praise the Lord that seek him: your heart shall live for ever"
Psalm 22:26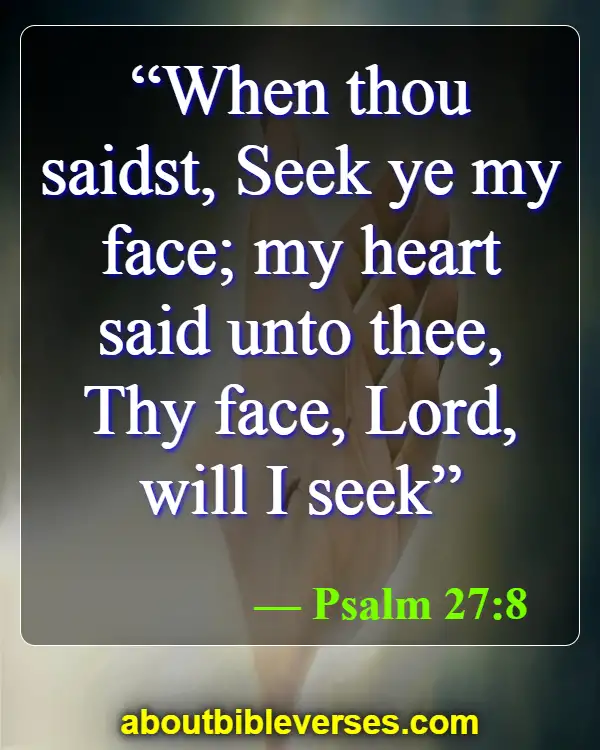 "When thou saidst, Seek ye my face; my heart said unto thee, Thy face, Lord, will I seek"
Psalm 27:8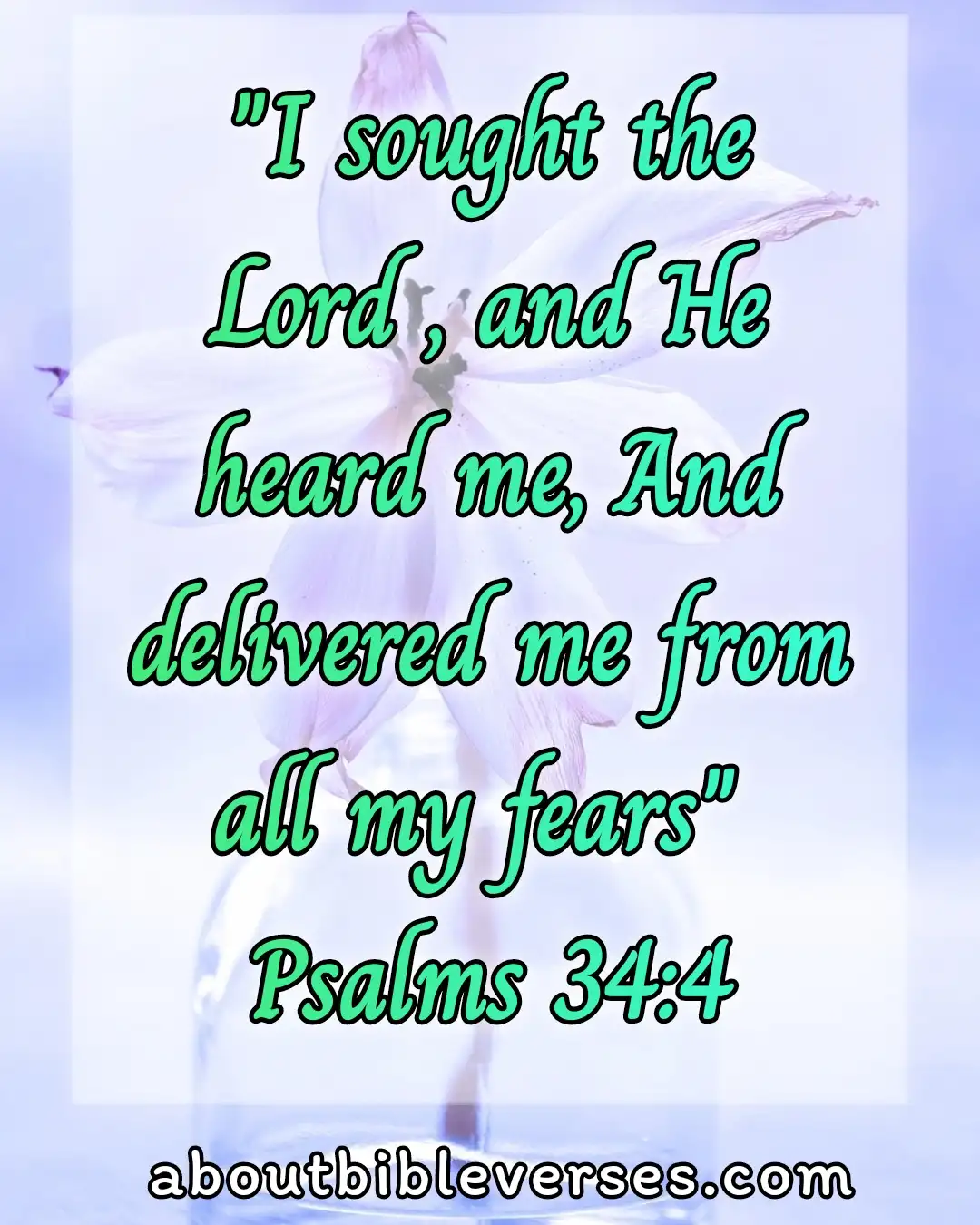 "I sought the Lord, and he heard me, and delivered me from all my fears"
Psalm 34:4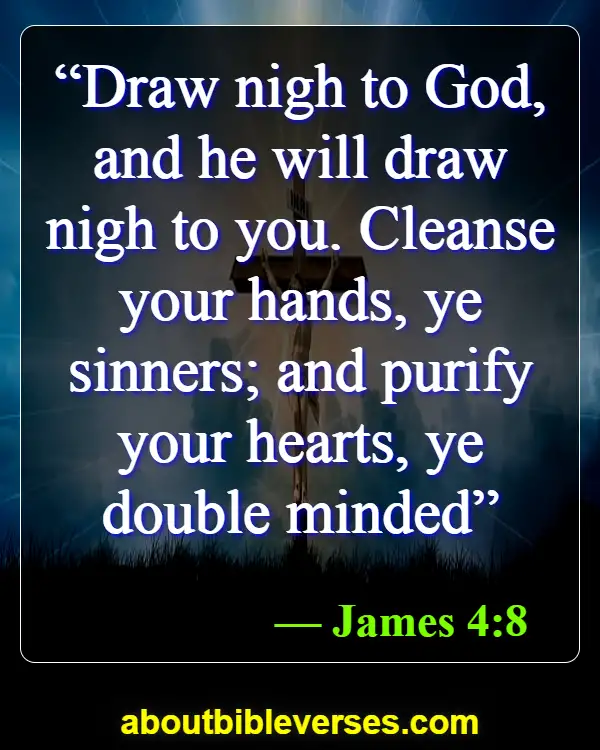 "Draw nigh to God, and he will draw nigh to you. Cleanse your hands, ye sinners; and purify your hearts, ye double minded"
James 4:8
"The young lions do lack, and suffer hunger: but they that seek the Lord shall not want any good thing"
Psalm 34:10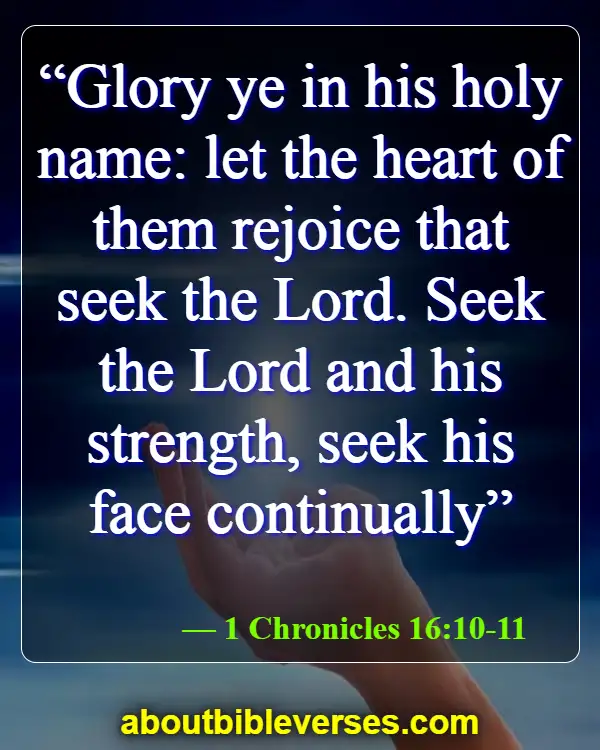 "Glory ye in his holy name: let the heart of them rejoice that seek the Lord. Seek the Lord and his strength, seek his face continually"
1 Chronicles 16:10-11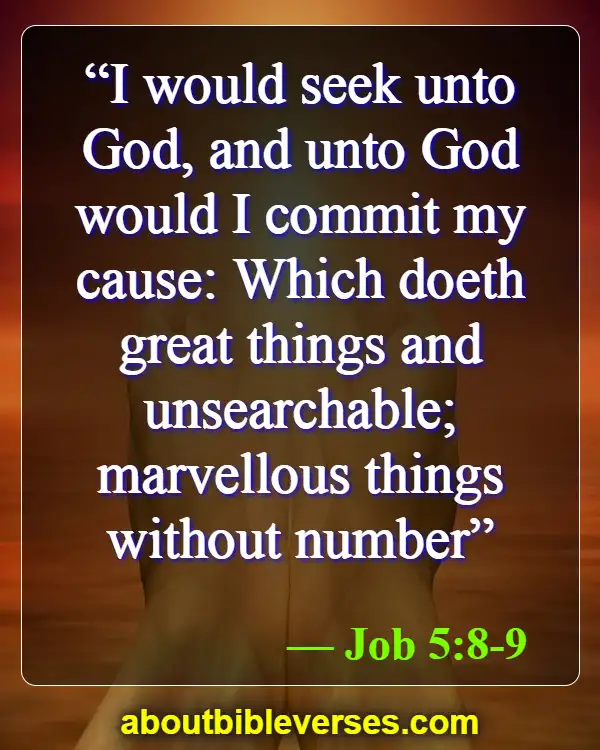 "I would seek unto God, and unto God would I commit my cause: Which doeth great things and unsearchable; marvellous things without number"
Job 5:8-9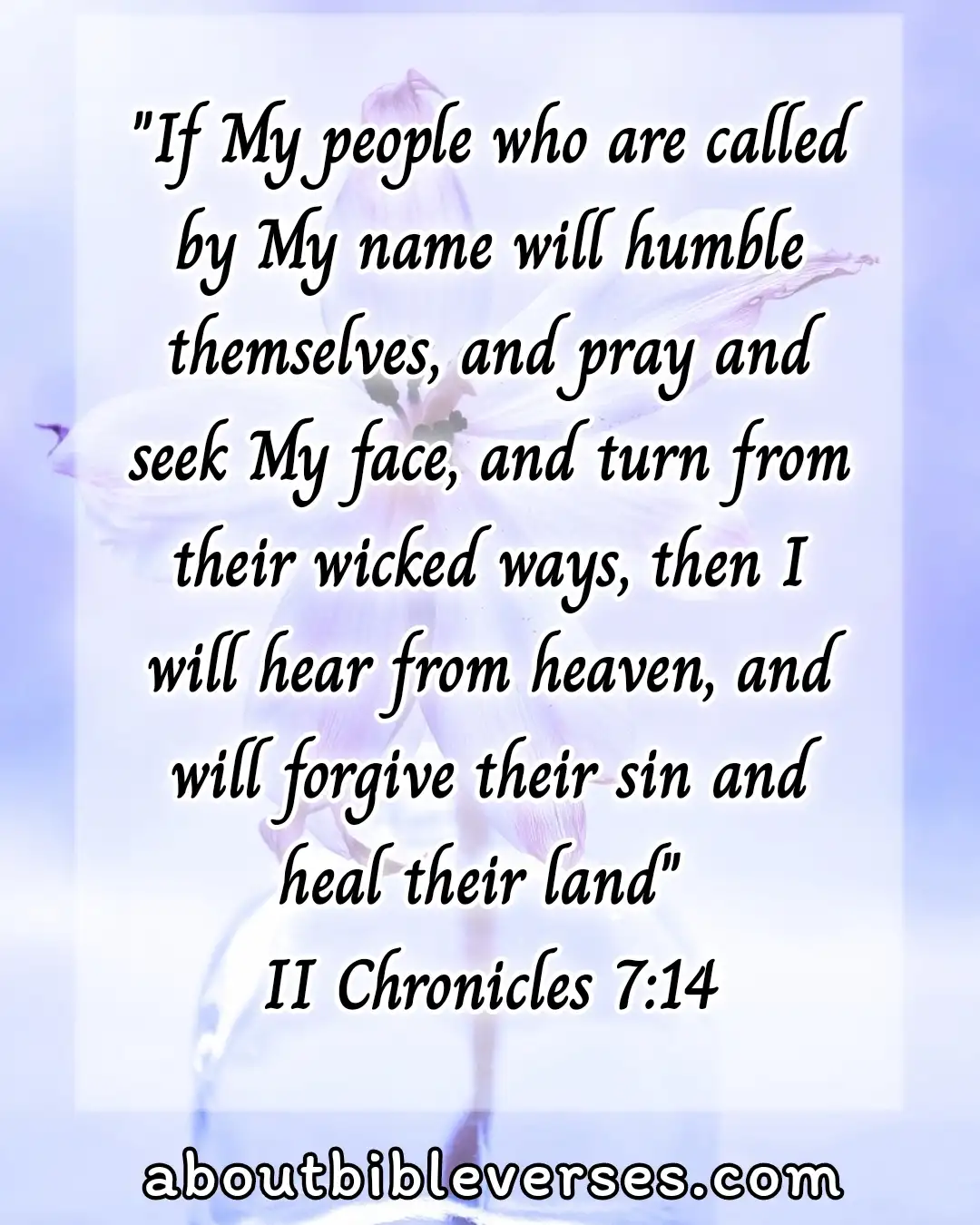 "If my people, which are called by my name, shall humble themselves, and pray, and seek my face, and turn from their wicked ways; then will I hear from heaven, and will forgive their sin, and will heal their land"
2 Chronicles 7:14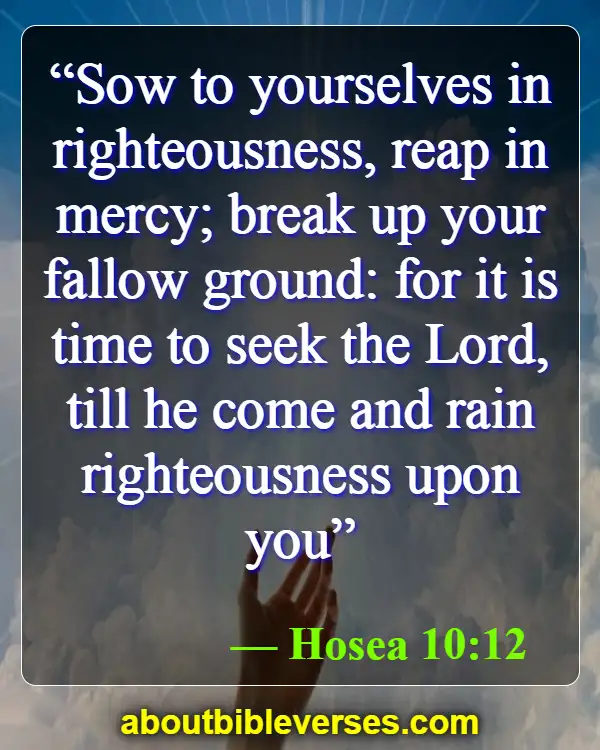 "Sow to yourselves in righteousness, reap in mercy; break up your fallow ground: for it is time to seek the Lord, till he come and rain righteousness upon you"
Hosea 10:12
"And he went out to meet Asa, and said unto him, Hear ye me, Asa, and all Judah and Benjamin; The Lord is with you, while ye be with him; and if ye seek him, he will be found of you; but if ye forsake him, he will forsake you"
2 Chronicles 15:2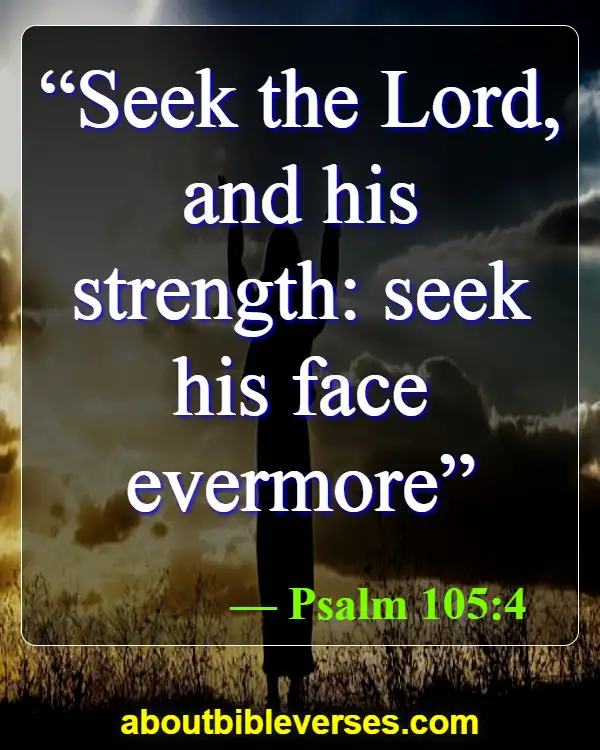 "Seek the Lord, and his strength: seek his face evermore"
Psalm 105:4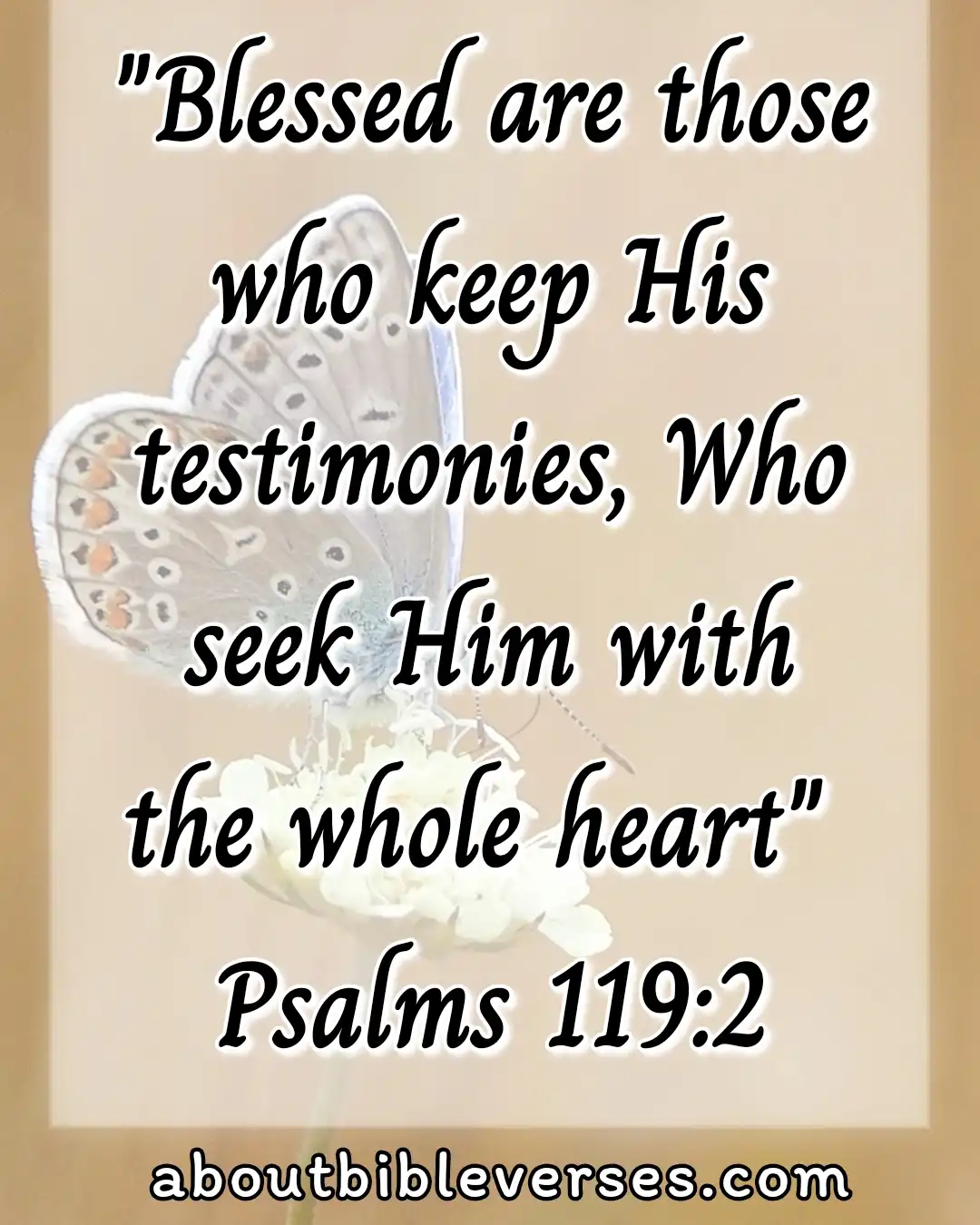 "Blessed are they that keep his testimonies, and that seek him with the whole heart"
Psalm 119:2