Hello, friends, we welcome you to our website. We hope you all are well. Today we will learn what the Bible says about reincarnation.
Friends, the Bible says that the human soul comes from God and goes back to God. That does not mean the human soul returns to God and that soul is born again as a different person on earth. This is not true but many religions believe it.
One of the proofs that are found in Hebrews 9:27 where the scripture says that judgment is present after a person dies and that judgment determines whether that soul will go to heaven or hell.
We understand that there is no such thing as reincarnation but the Bible says there is a new birth, this rebirth is when we live in this world and get to know Jesus where we find our sins and repent to be washed away from our sins which the Bible tells rebirth or born again. Our sinful nature makes us separate from God and we usually steal, curse, commit adultery, idolatry, etc.
Let's take a look at some of God's words below so we can better understand.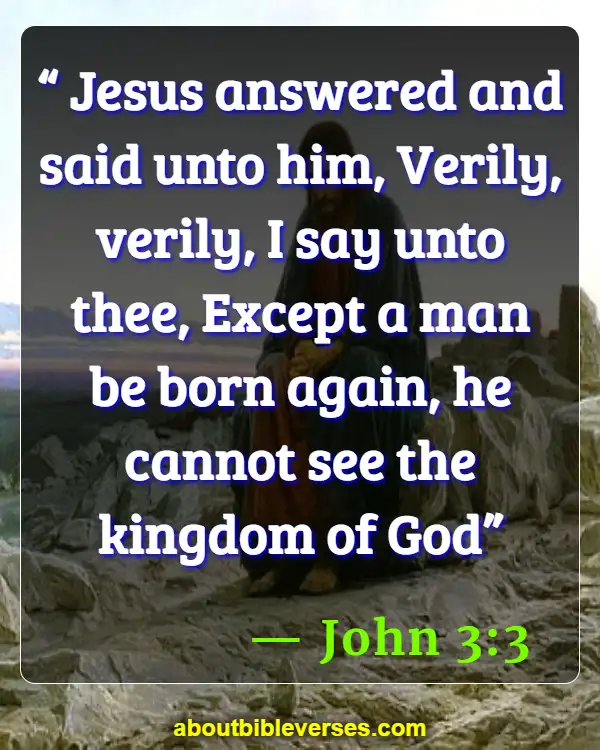 John 3:3(KJV)"Jesus answered and said unto him, Verily, verily, I say unto thee, Except a man be born again, he cannot see the kingdom of God"
Explanation:- Nicodemus asked a question to Jesus which is still in the hearts of many. The question was how one can enter into God's kingdom. Here Jesus answered that until we are born again we are not allowed to inherit the kingdom of God.
We are already here on this earth by birth but we are asked to be born again and Jesus answers how to be born again to be worthy to get the kingdom.
By birth we are sinners and we cannot become holy by our good deeds. We may serve the poor, needy, and reach to oppress by our righteous works still we lack in one particular thing.
The Bible says we are sinners from our mother's womb due to the sin of Adam. The sin that we bear with us makes us enemies before the holy God. This sin separates us from our creator who is in heaven.
To cleanse the sins that are with us, we need to wash by the water and Spirit thus we will be able to make our sin away from us. If we neglect what Jesus says about rebirth by washing our sins we will receive a curse from the Lord on the day of judgment and will be sent to hell.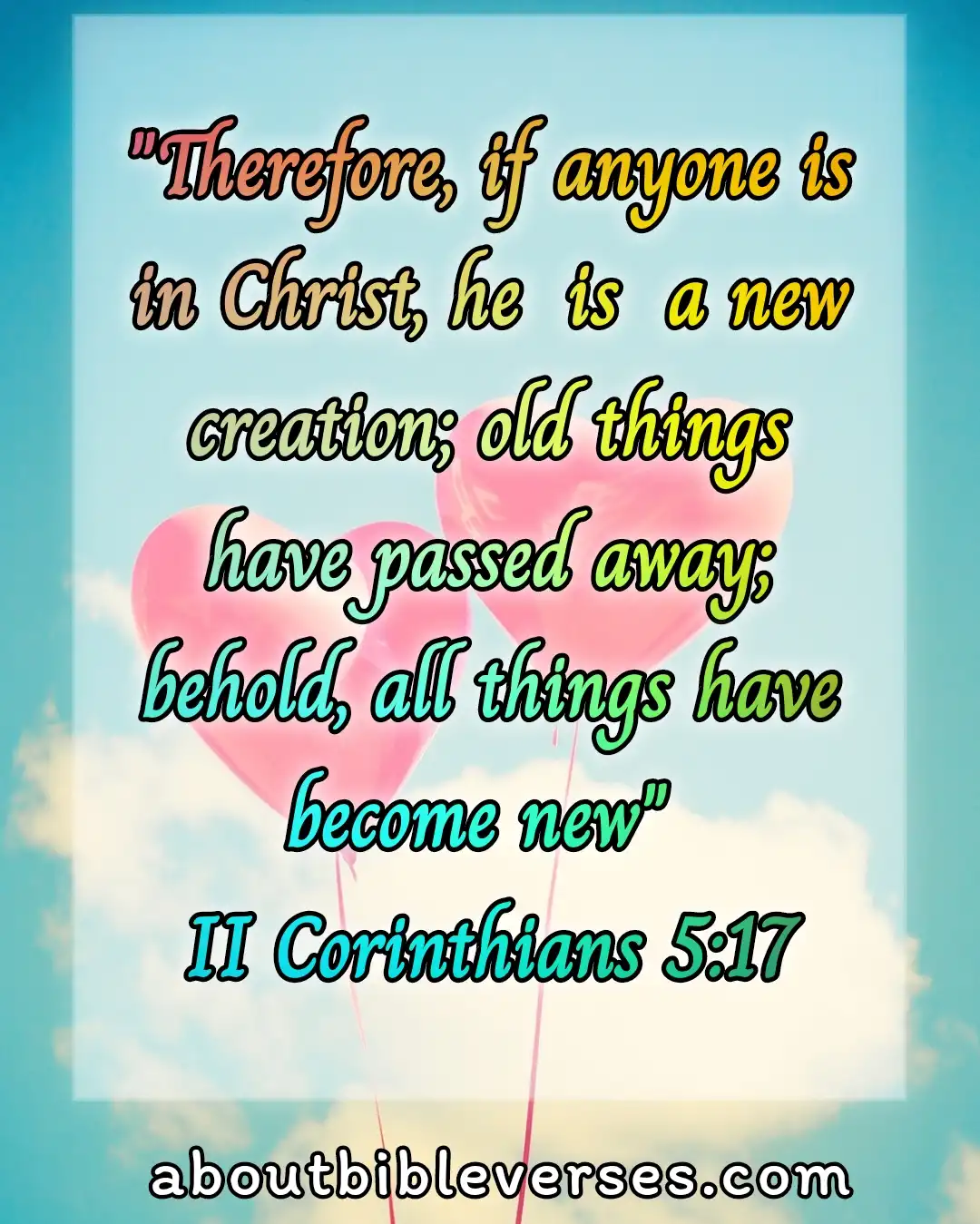 2 Corinthians 5:17(KJV)"Therefore if any man be in Christ, he is a new creature: old things are passed away; behold, all things are become new"
Explanation:- Through faith in Jesus, we realize how holy the Lord is and the sin that we are carrying with us actually makes us separate from him. After understanding the truth we repent for the sinful works that we do and seek forgiveness from the Lord.
This repentance leads us to live a godly life and we feel that we are no longer walking in the works of sin. Thus we get to know that we are a new creation in Jesus.
People who are away from the teachings of Jesus and do not believe in the amazing saving work that he has done on the cross will never understand how precious Jesus is for our salvation. It is the grace of God that he revealed himself in human form to redeem his people by his blood.
Being born-again believers we start to walk according to the righteousness of God and enjoy the life that God has designed for us.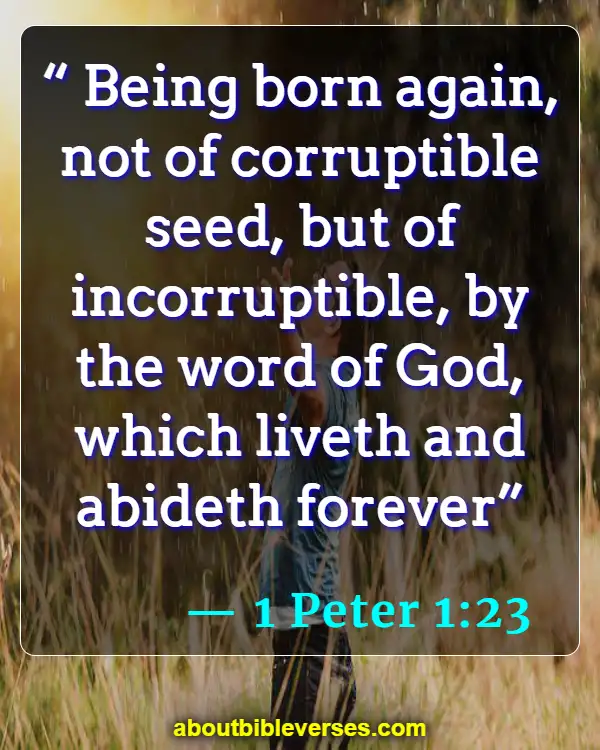 1 Peter 1:23(KJV)"Being born again, not of corruptible seed, but of incorruptible, by the word of God, which liveth and abideth forever"
Explanation:- There is no other way that can ever lead us to heaven except Jesus as he claimed himself the way, truth, and life. Receiving Jesus as our personal savior we find the grace of God and we become his children.
He guides us to walk a holy life which makes us know what God really seeks from us. In him, we grow and begin to put our hearts completely and we experience the fruits of new birth that we do by taking water baptism in Jesus' name and receiving the holy spirit which fulfills the plan of God to inherit his kingdom.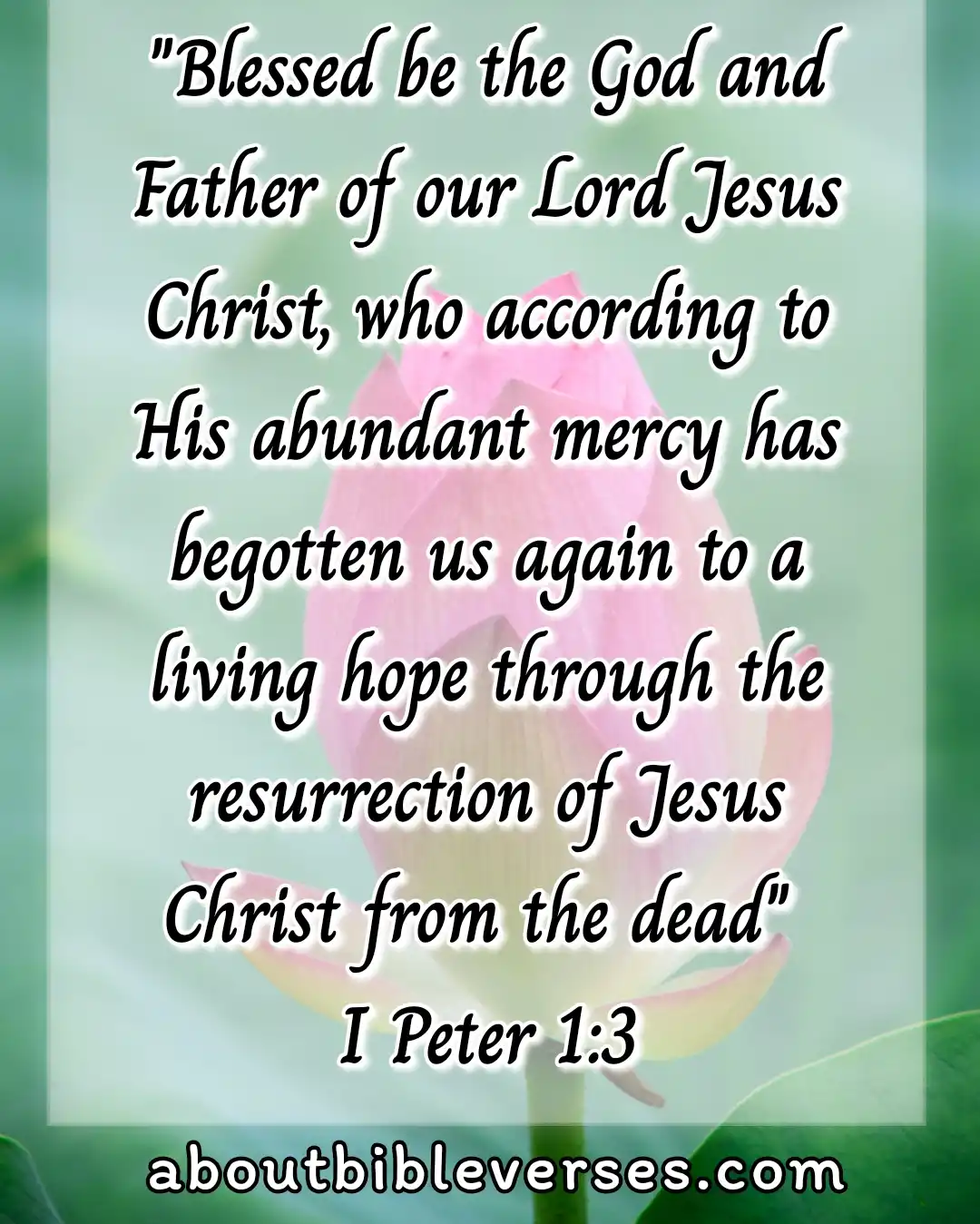 1 Peter 1:3(KJV)"Blessed be the God and Father of our Lord Jesus Christ, which according to his abundant mercy hath begotten us again unto a lively hope by the resurrection of Jesus Christ from the dead"
Explanation:- The Bible teaches us that God is merciful and his grace is always upon his people who really love him. But before the crucifixion of Jesus, we all were separated from him due to our sin. As the scripture says we all are sinners.
But the love of God made him manifest on this earth to purchase us from the bondage of sins by paying his precious blood. Now we have the way open to receive the grace and love of God by accepting Jesus as our redeemer which will enable us to go through the new birth.
We can achieve the hope that we have ahead by following Jesus in our everyday life where we must acknowledge him as our God and savior.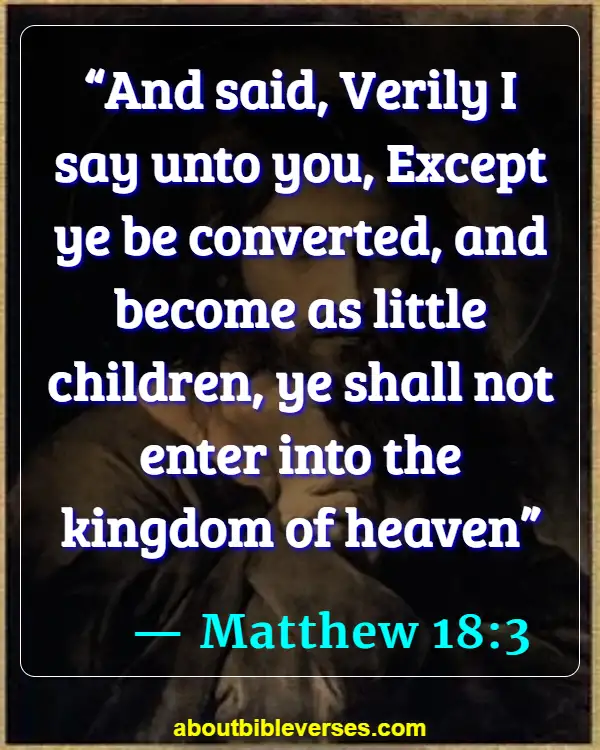 Matthew 18:3(KJV)"And said, Verily I say unto you, Except ye be converted, and become as little children, ye shall not enter into the kingdom of heaven"
Explanation:- We must repent for our sins and seek God to forgive our sins in order to receive his grace. There is no other way before us that can give us eternal life. So remembering the exceptional act that Jesus did by sacrificing his life we are to walk in that way to be born again.
When we become a born-again believers we find ourselves just like innocent children and we treat like them and live a holy life that pleases God. We cannot see the kingdom of God until we become like a child.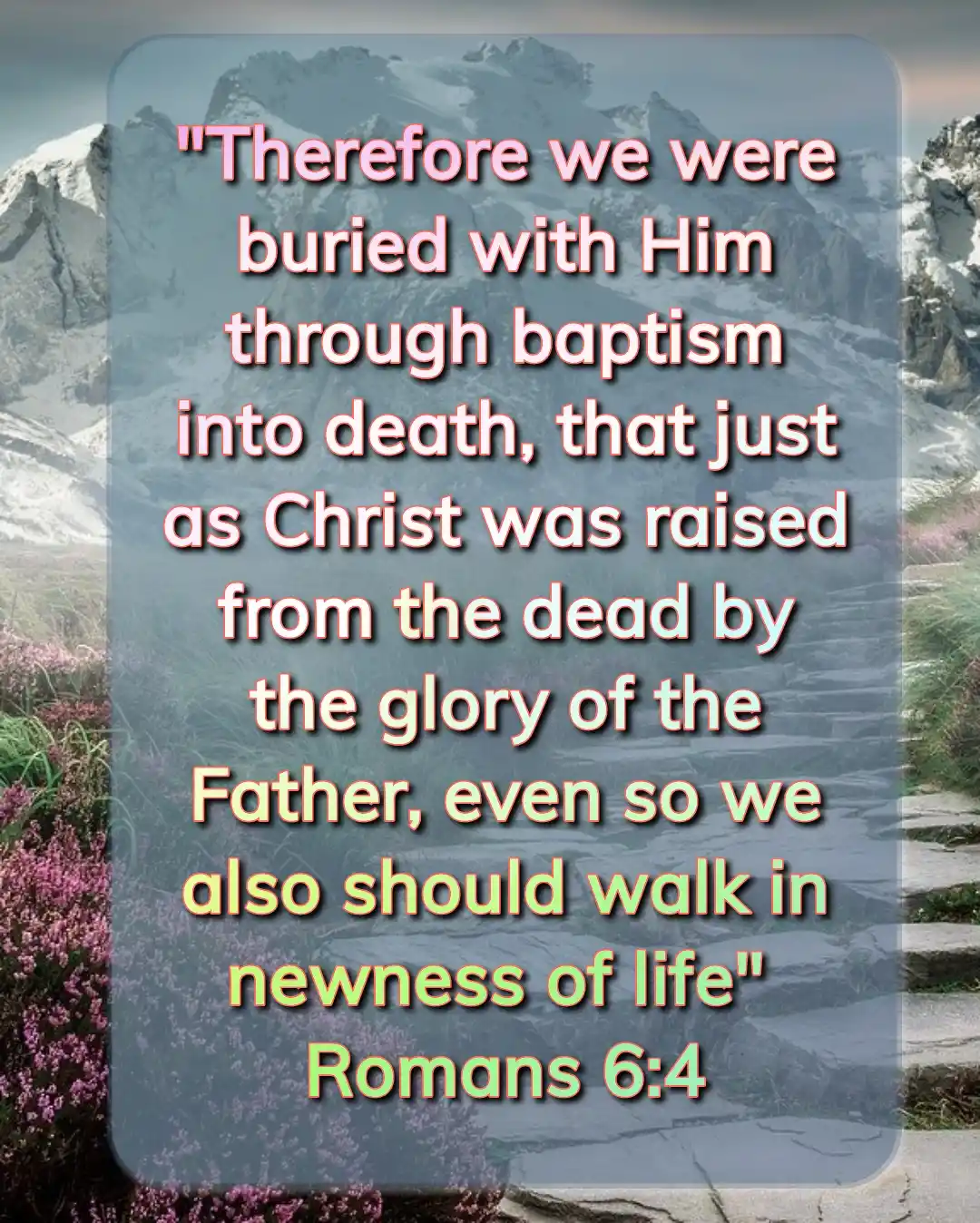 Romans 6:4(KJV)"Therefore we are buried with him by baptism into death: that like as Christ was raised up from the dead by the glory of the Father, even so we also should walk in newness of life"
Explanation:- In baptism, we bury ourselves with Christ and also raise up like him where we believe that we shall be resurrected like him on the day of resurrection. Being baptized with water we seek to receive holy spirit baptism to be worthy to enter God's kingdom.
Through baptism, we show our faith in Jesus and live a new life where we keep ourselves free from the acts of sins. The new life makes us closer to God whereas the old life kept us far from the fellowship of God.