Hello dear friends, welcome to our site in the name of Jesus Christ. Today we will look in the Bible about Job Suffering. If you like today's post then definitely comment and share.
If you are looking for what the Bible says to those who are suffering from Job, then today's post is for you, because today we have highlighted some Bible verses that will really encourage you in your suffering from Job.
Dear friends, because we are members of the body of Christ, we have to go through many sufferings, but the good and important thing here is that because of Christ, just as our sufferings are abundant, so our comfort is also abundant through Christ (2 Corinthians 1:5).
Friends, we all have more or less suffering in this world. So we should encourage our Christian brothers and sisters and enter the kingdom of God through our suffering (Acts 14:22). As if our special proved to be authentic. Then we will receive much praise and glory at the return of Jesus Christ (1 Peter 1:6-7).
Let us now look at more Bible verses below that will surely encourage us during Job Suffering.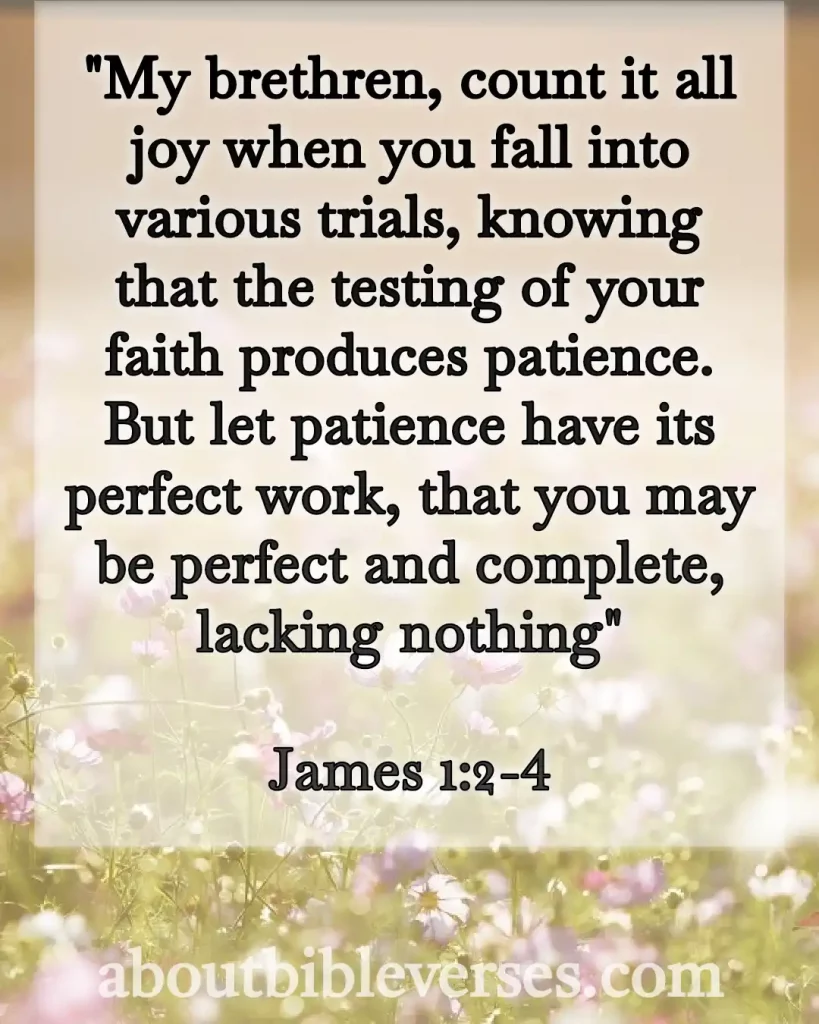 James 1:2-4
"My brethren, count it all joy when ye fall into divers temptations; Knowing this, that the trying of your faith worketh patience. But let patience have her perfect work, that ye may be perfect and entire, wanting nothing"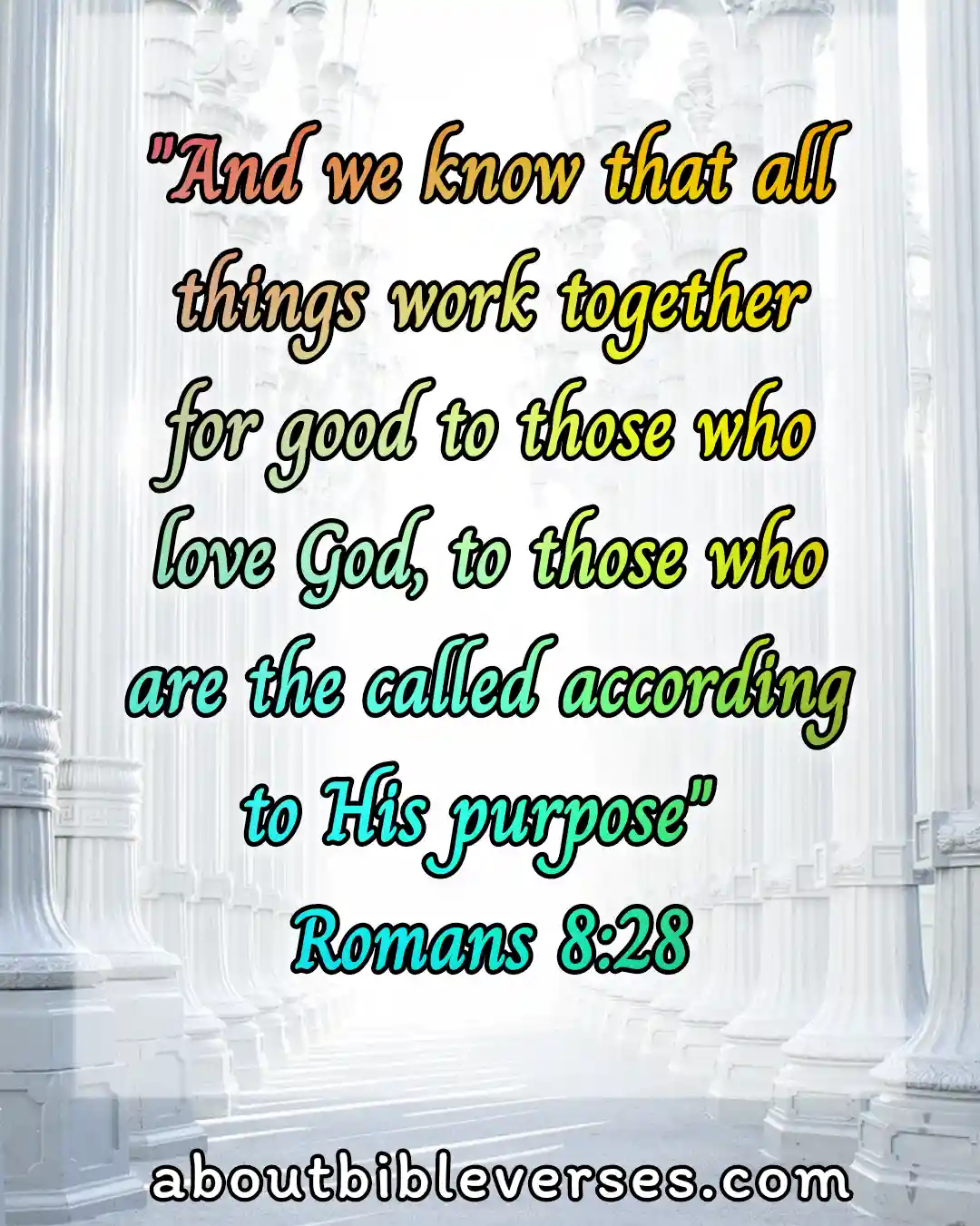 Romans 8:28
"And we know that all things work together for good to them that love God, to them who are the called according to his purpose"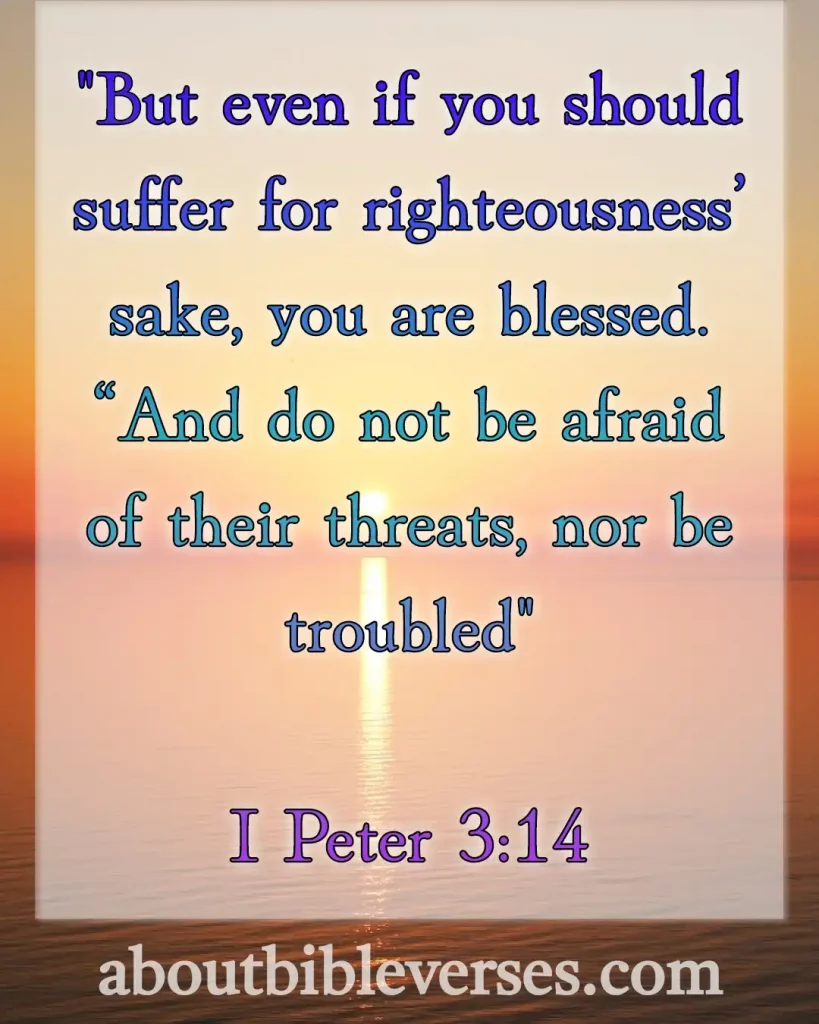 1 Peter 3:14
"But and if ye suffer for righteousness' sake, happy are ye: and be not afraid of their terror, neither be troubled"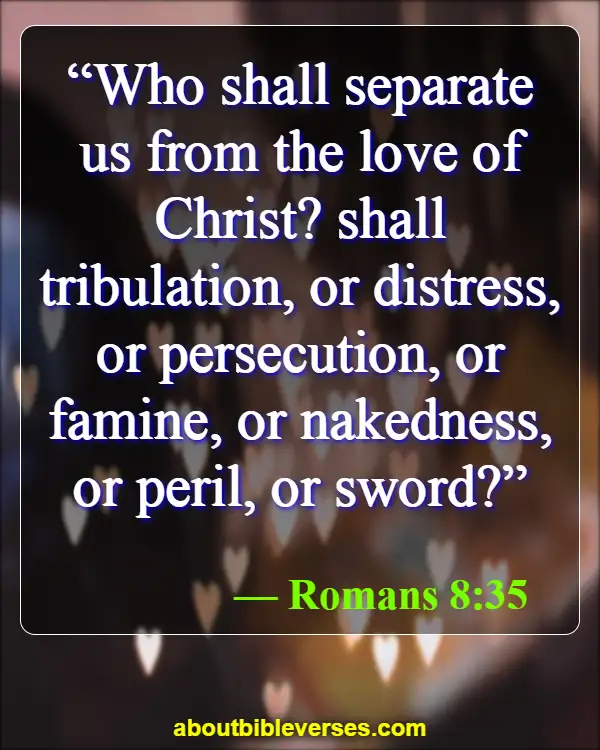 Romans 8:35
"Who shall separate us from the love of Christ? shall tribulation, or distress, or persecution, or famine, or nakedness, or peril, or sword?"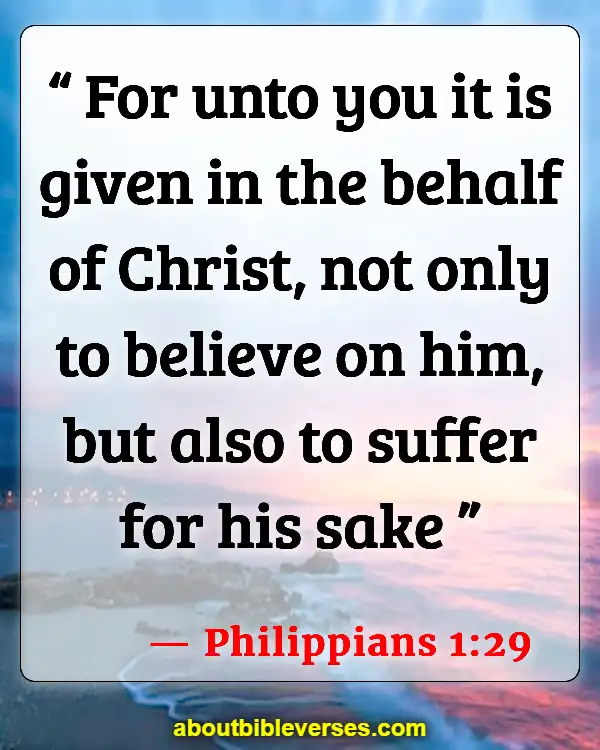 Philippians 1:29
"For unto you it is given in the behalf of Christ, not only to believe on him, but also to suffer for his sake"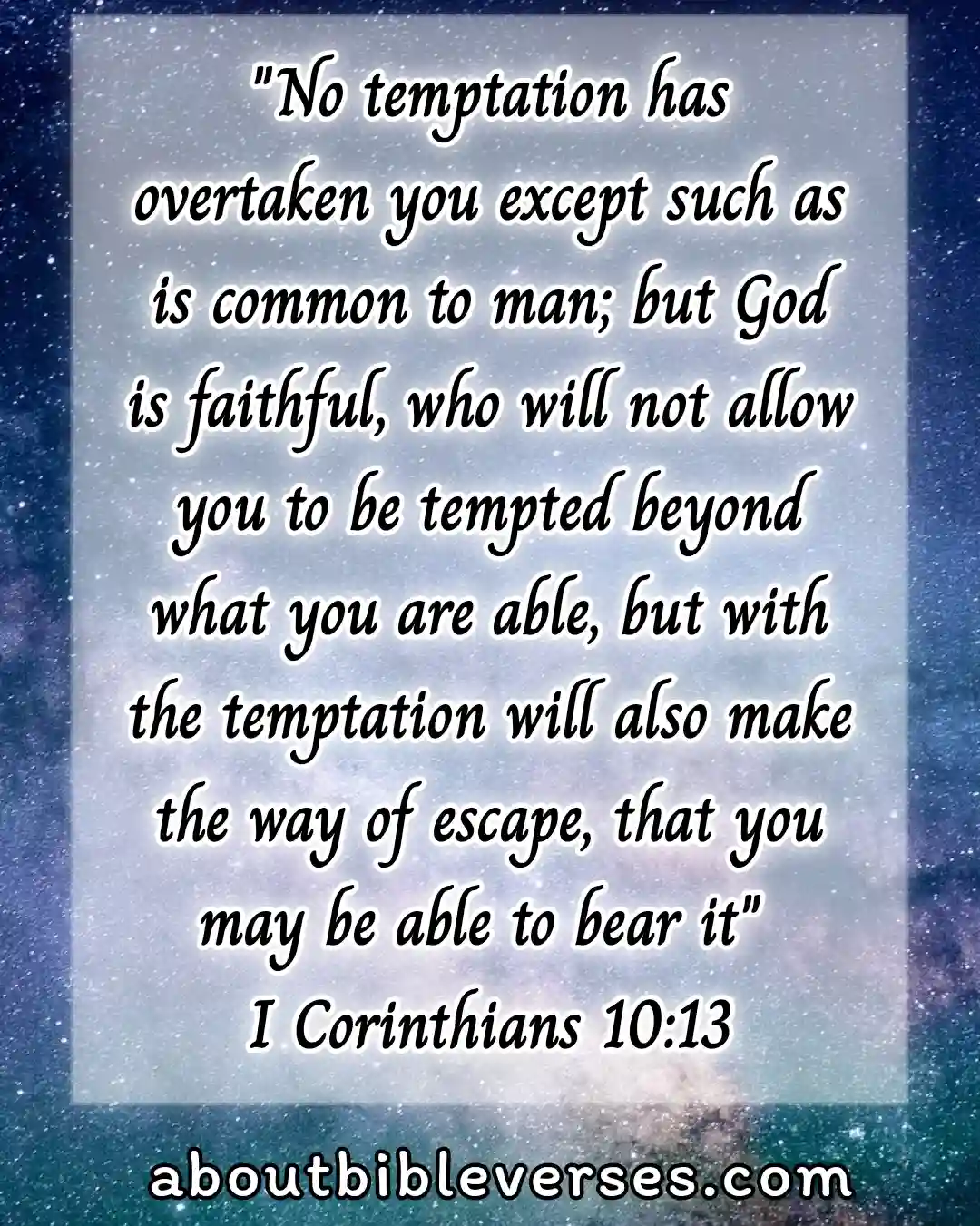 1 Corinthians 10:13
"There hath no temptation taken you but such as is common to man: but God is faithful, who will not suffer you to be tempted above that ye are able; but will with the temptation also make a way to escape, that ye may be able to bear it"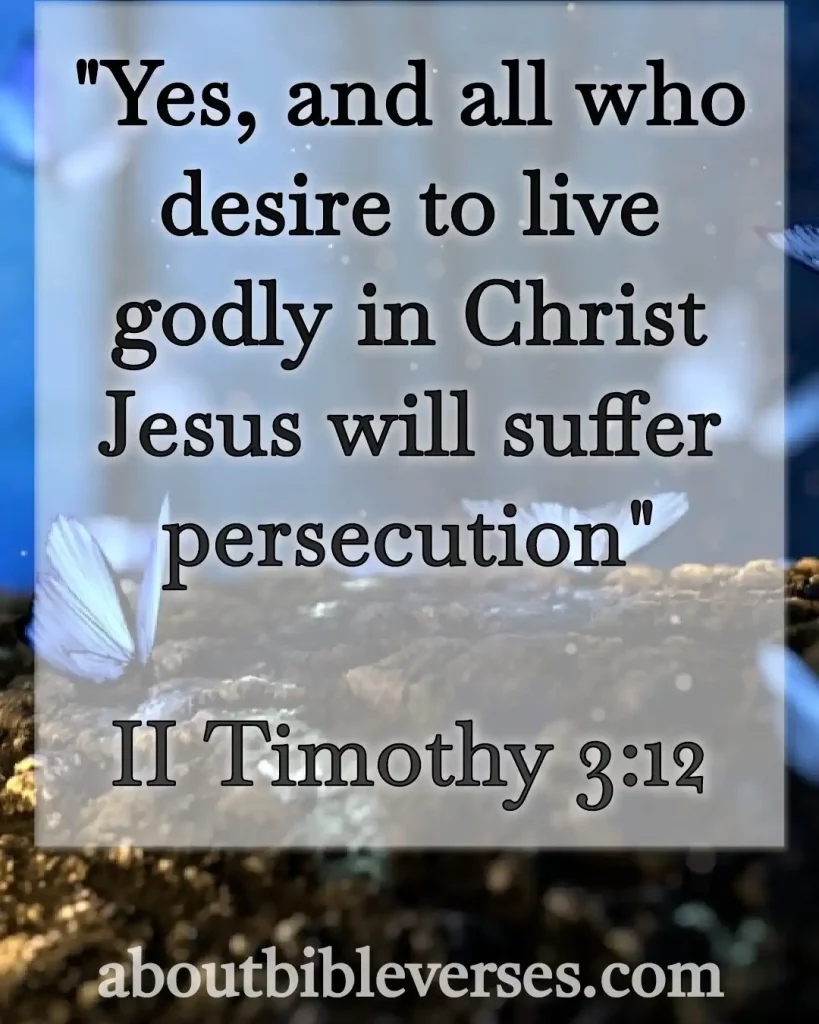 2 Timothy 3:12
"Yea, and all that will live godly in Christ Jesus shall suffer persecution"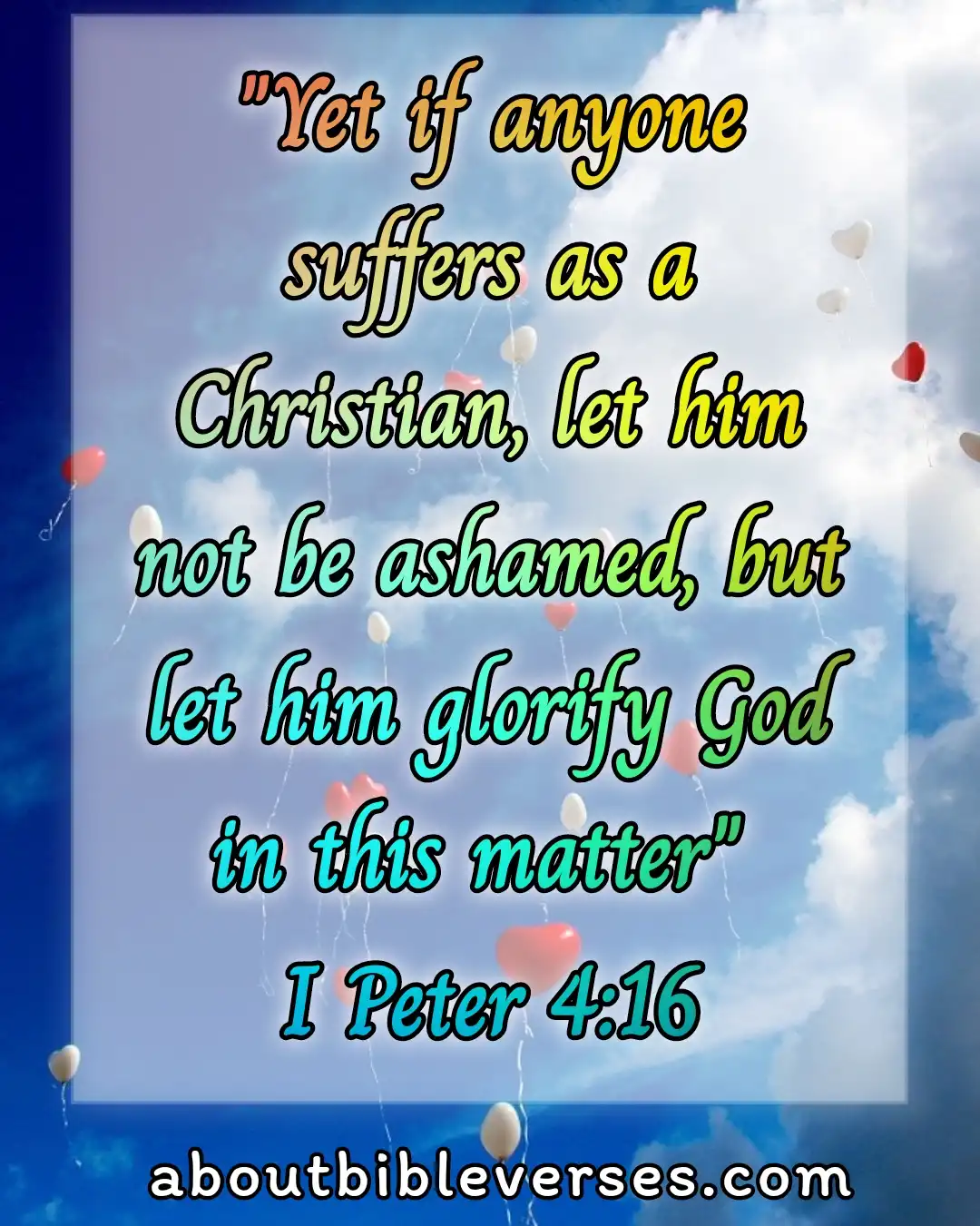 1 Peter 4:16
"Yet if any man suffer as a Christian, let him not be ashamed; but let him glorify God on this behalf"
1 Peter 4:19
"Wherefore let them that suffer according to the will of God commit the keeping of their souls to him in well doing, as unto a faithful Creator"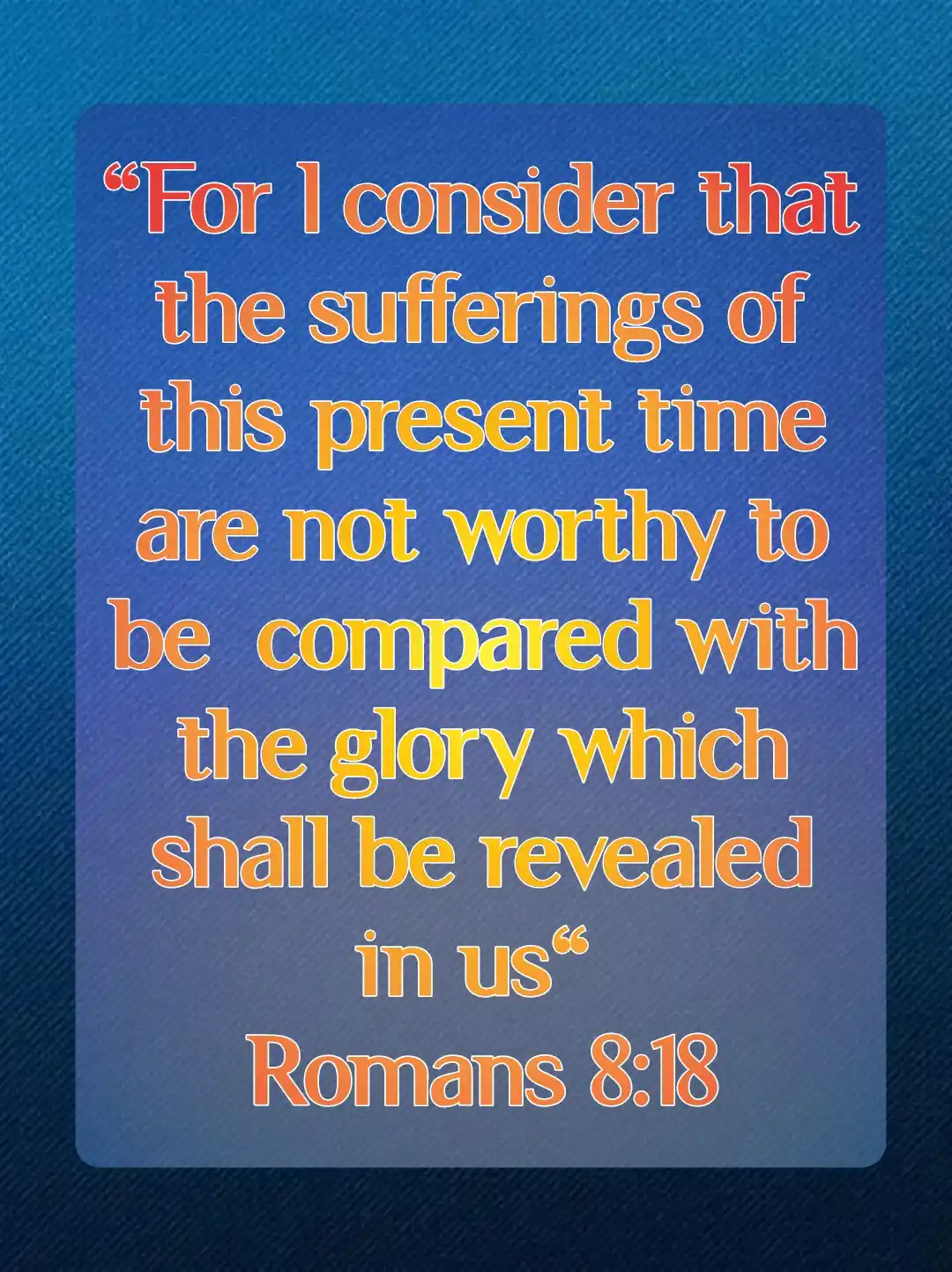 Romans 8:18
"For I reckon that the sufferings of this present time are not worthy to be compared with the glory which shall be revealed in us"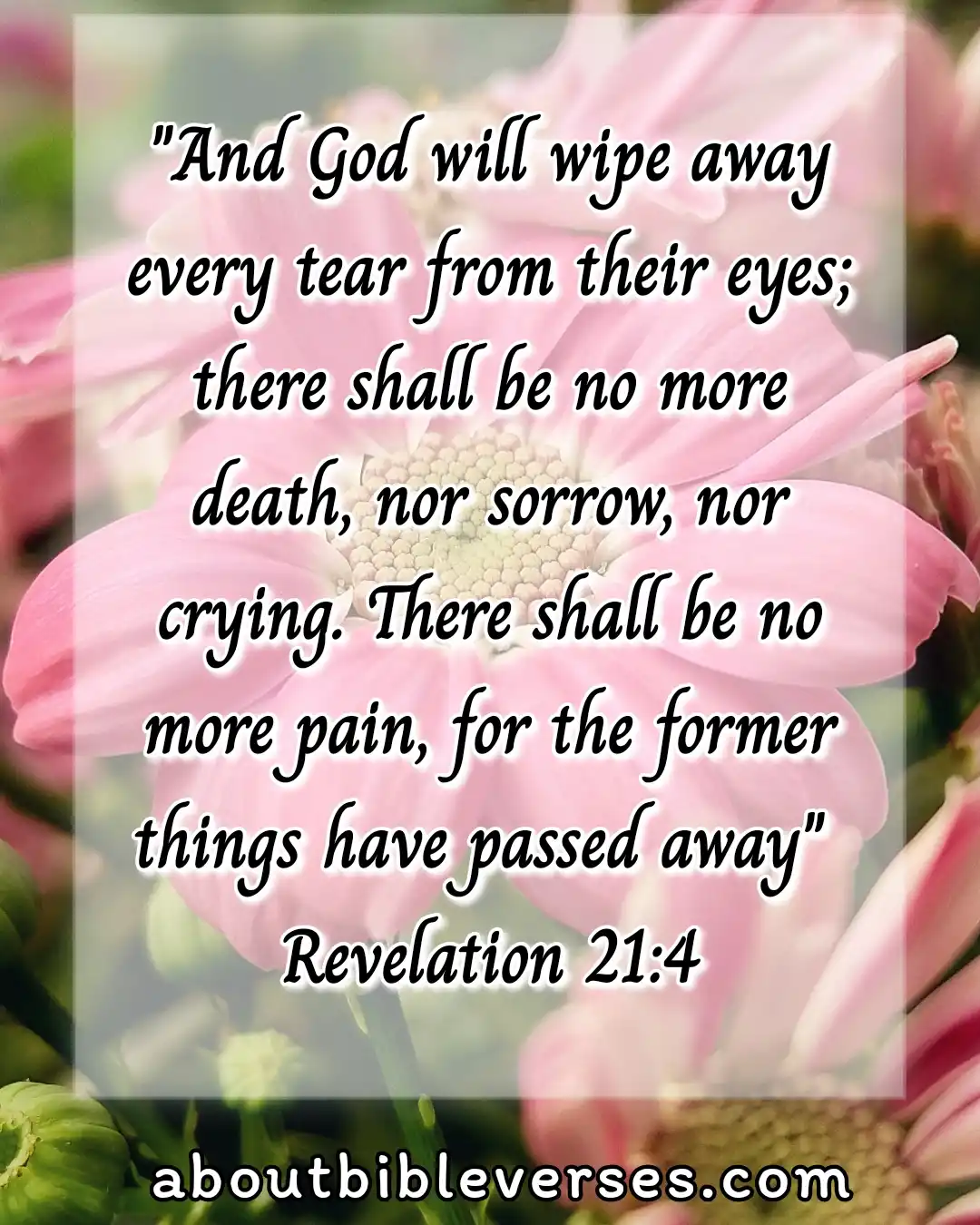 Revelation 21:4
"And God shall wipe away all tears from their eyes; and there shall be no more death, neither sorrow, nor crying, neither shall there be any more pain: for the former things are passed away"
1 Peter 1:6
"Wherein ye greatly rejoice, though now for a season, if need be, ye are in heaviness through manifold temptations"
2 Corinthians 4:17
"For our light affliction, which is but for a moment, worketh for us a far more exceeding and eternal weight of glory"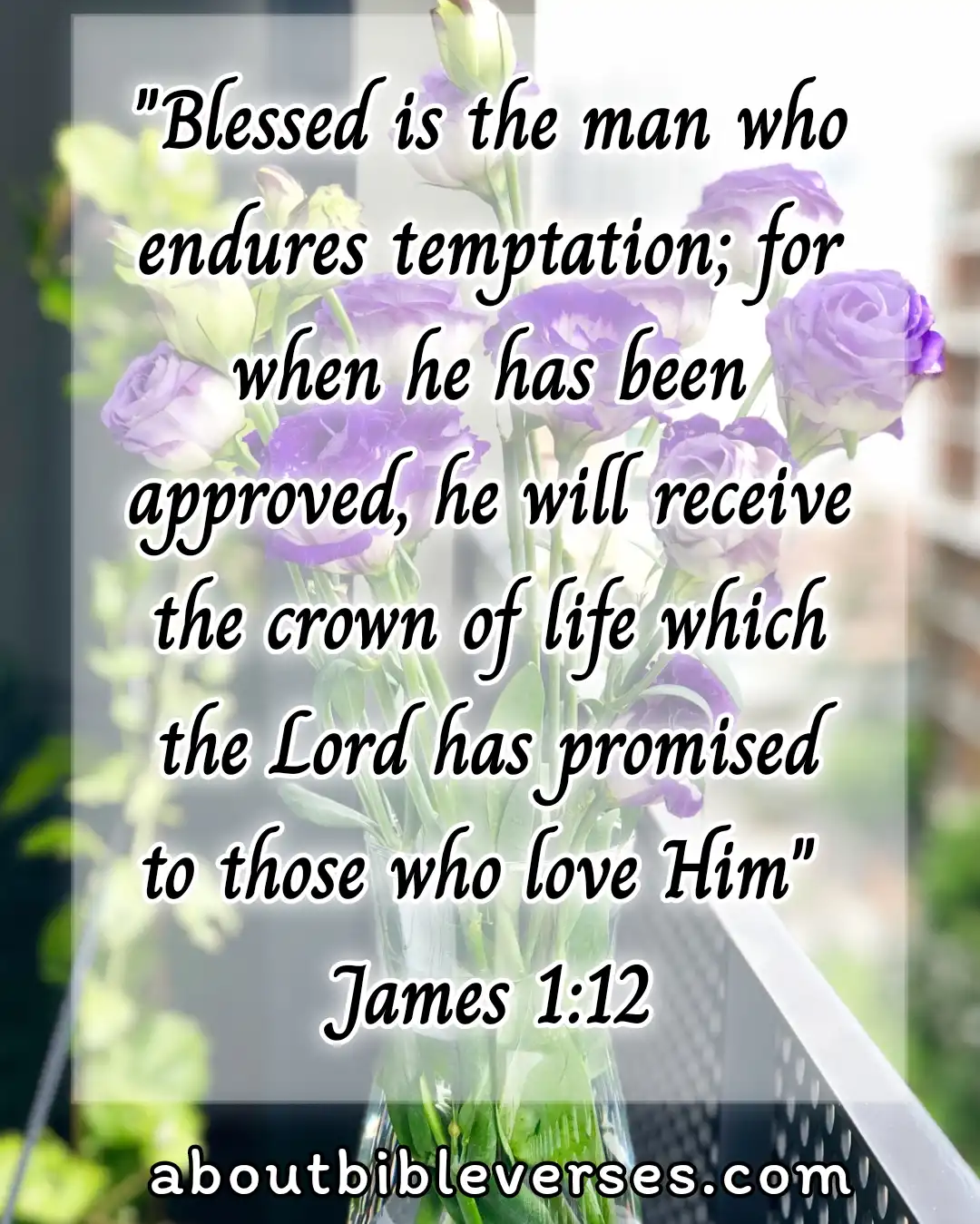 James 1:12
"Blessed is the man that endureth temptation: for when he is tried, he shall receive the crown of life, which the Lord hath promised to them that love him"
John 16:33
"These things I have spoken unto you, that in me ye might have peace. In the world ye shall have tribulation: but be of good cheer; I have overcome the world"
1 Peter 5:10
"But the God of all grace, who hath called us unto his eternal glory by Christ Jesus, after that ye have suffered a while, make you perfect, stablish, strengthen, settle you"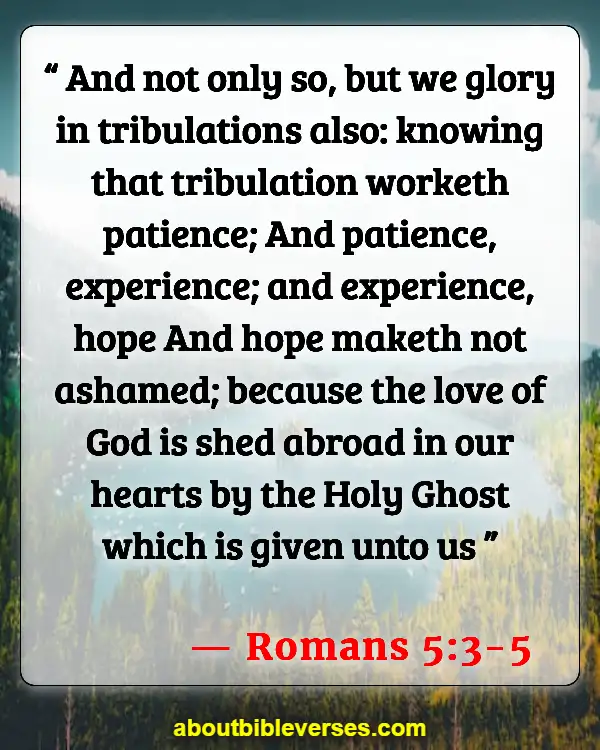 Romans 5:3-5
"And not only so, but we glory in tribulations also: knowing that tribulation worketh patience; And patience, experience; and experience, hope And hope maketh not ashamed; because the love of God is shed abroad in our hearts by the Holy Ghost which is given unto us"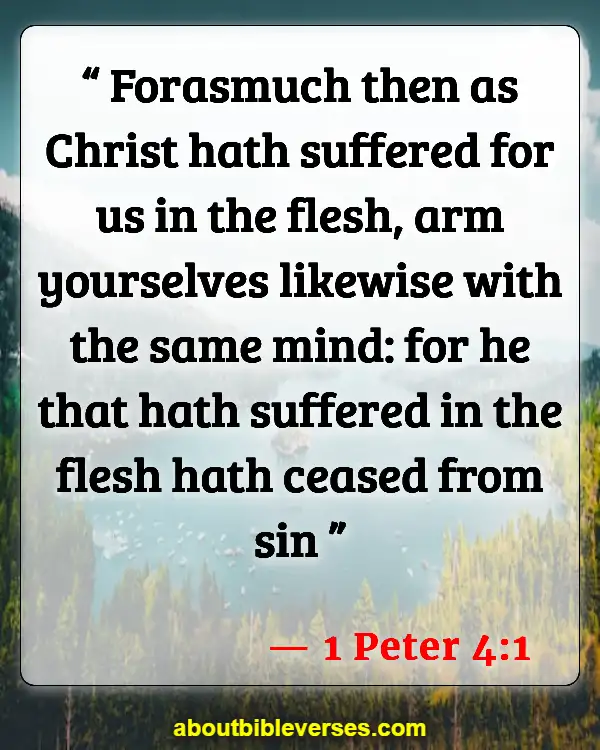 1 Peter 4:1
"Forasmuch then as Christ hath suffered for us in the flesh, arm yourselves likewise with the same mind: for he that hath suffered in the flesh hath ceased from sin"